Well, would you look at the time! The clocks have sprung forward, and British Summer Time is here to stay (fingers crossed). That means we can all look forward to longer, sunnier evenings and, hopefully, some cosy warm nights too. And what better way to celebrate than by soaking up all the culture London has to offer? Being one of the world's most eclectic cities, you'll have more art exhibitions to explore, which means more opportunities to gallery hop around the capital than ever before. So, grab your sunnies, and let's make the most of this British Summer Time, shall we? We've compiled a list of our top five exhibitions in London to see in April 2023. With a wide range of themes and artists, there's something for everyone. And the best part is that they're all free!
So here is five exhibitions in London to see in April 2023
Raoof Haghighi: Painting is Like Breathing for Me
Raoof Haghighi's April exhibition in London, "Painting is Like Breathing for Me", juxtaposes his portraits of the objective, reality-bound, physical truth of his sitters, with his drawings that explore the subjective, no-holds barred, ethereal poetry of his dreams.
After experiencing decades of oppressive control of thought and speech, these drawings respond by communicating as freely and honestly as possible, on precisely the banned subjects. By openly expressing what he'd previously been prevented from saying, Raoof's works have become a beacon of the Persian tradition of poets, artists and philosophers, particularly to those still in Iran.
Raoof Haghighi: "Painting is Like Breathing for Me"
6 – 15 April, 2023
A Gallery
2 Motcomb St
Knightsbridge
London
SW1X 8JU
Oliviero Toscani: TOSCANI CHEZ MAZZOLENI
Mazzoleni presents TOSCANI CHEZ MAZZOLENI, the first solo exhibition at the London
gallery by the internationally celebrated photographer and art director Oliviero Toscani. The show follows the major exhibition that took place at Mazzoleni Torino between November 2022 and January 2023. Bringing together a curated selection of photographs chosen by the artist himself, the London show presents new and historical shots – printed on microcement using an innovative technique – to the UK art scene. A special event with the participation of the artist at the Embassy of Italy in London will complement the exhibition, presenting his other ongoing project Razza Umana (Human Race) on 26 April.
TOSCANI CHEZ MAZZOLENI
Curated by Nicholas Ballario
26 April – 4 June 2023
Mazzoleni Art
15 Old Bond Street
London
W1S 4AX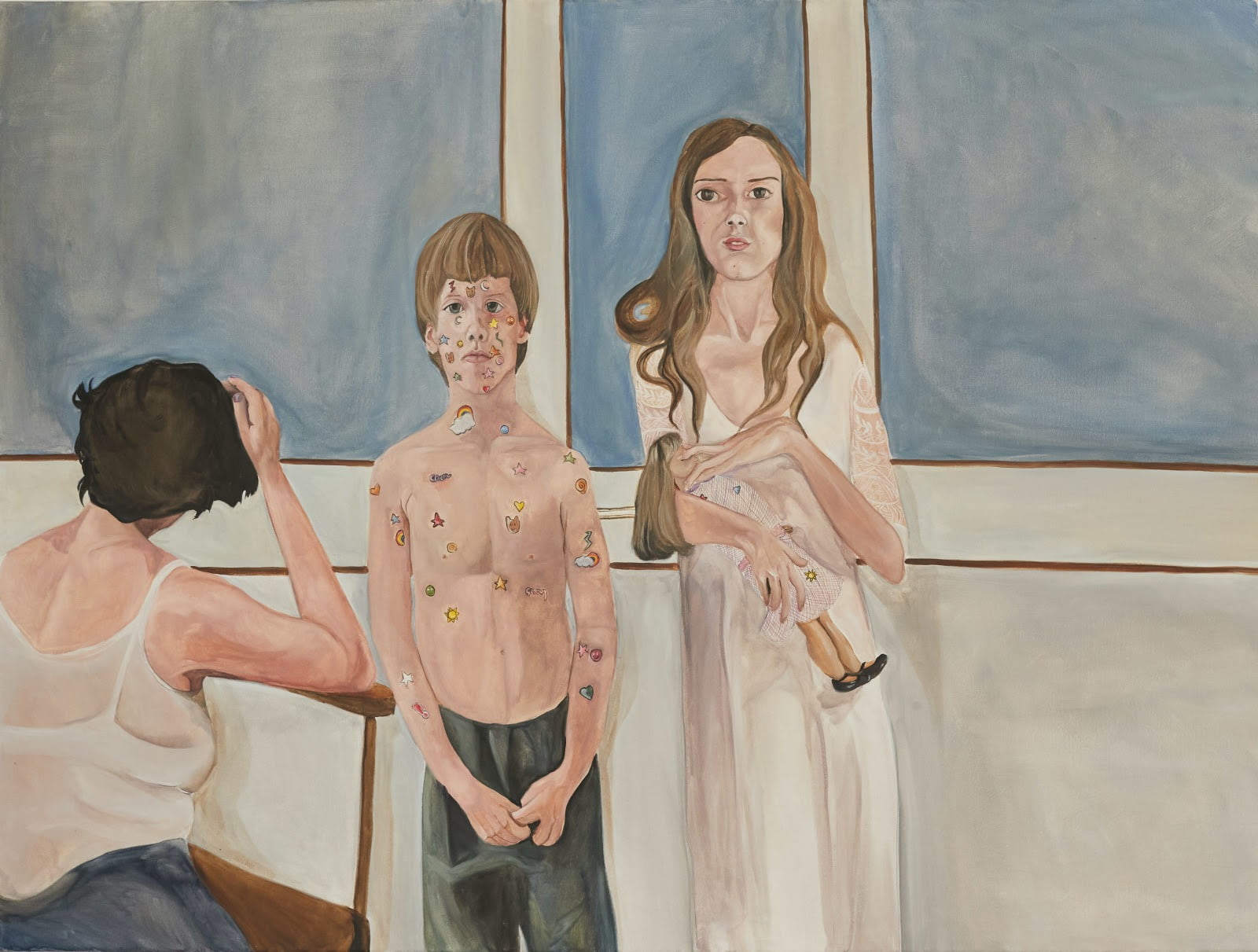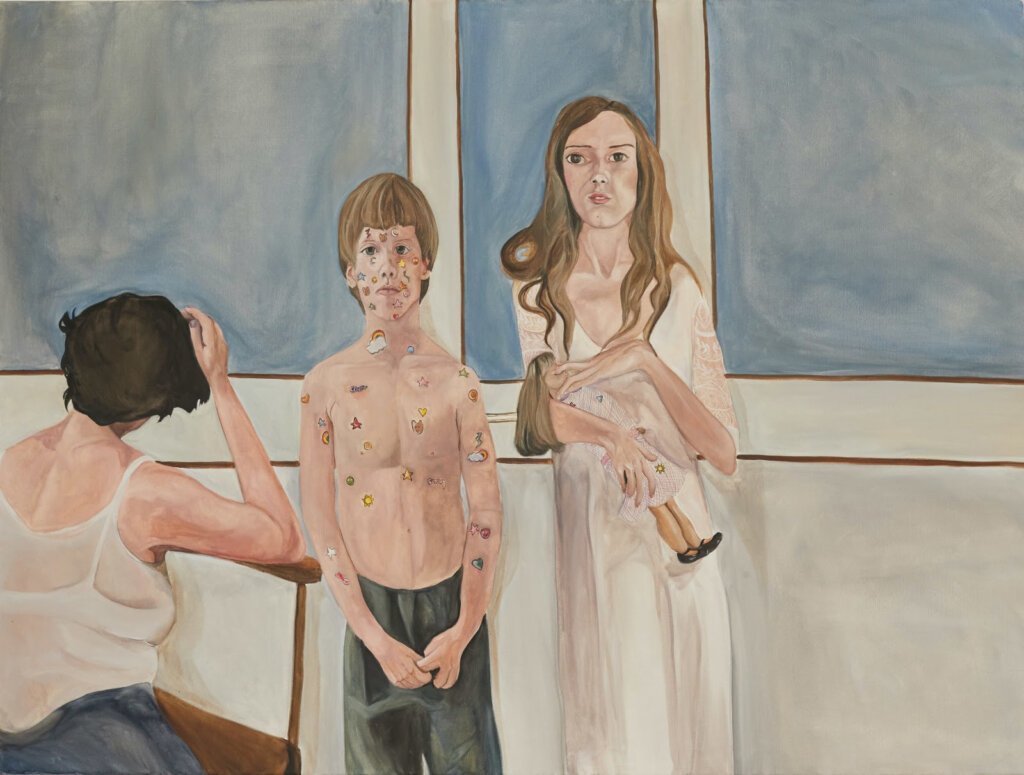 Lorena Levi: MAXXED
MAMA is pleased to present MAXXED, a solo exhibition that brings together Lorena Levi's newest body of work exploring the internal psychology of vulnerable masculinities seen in contemporary online subcultures.
Lorena Levi combines narrative painting and portraiture to create snapshots of personal histories. Drawing on the narrative symbolism of Frida Kahlo and Paulo Rego, Levi creates psychological portraits that with an impressive degree of integrity convey the depth and complexity of her subjects' internal worlds. Inspired by Alice Neel's and Chantal Joffe's psychological approach to portraiture, Levi's painterly style thus offers emotionally charged depictions of human dramas and narratives, alerting us to how appearances can be carefully constructed and codified.
Lorena Levi: MAXXED
14 April – 16 April 2023
MAMA
10 Greatorex Street
London
E1 5NF
RITES OF PASSAGE
Gagosian is pleased to present Rites of Passage at the Britannia Street gallery. Curated by Péjú Oshin, this exhibition features work by nineteen contemporary artists who share a history of migration.
Rites of Passage explores the idea of 'liminal space,' a coinage of anthropologist Arnold van Gennep (1873–1957). In his 1909 book, after which the exhibition is titled, Van Gennep was among the first to observe that the transitional events of birth, puberty, marriage, and death are marked by ceremonies with a ritual function that transcends cultural boundaries. Highlighting this phenomenon in physical, mental, and spiritual arenas, Oshin's exhibition challenges linear narratives through works in a variety of mediums, which fill Gagosian's expansive Britannia Street gallery.
Rites of Passage is structured in correspondence with liminality's three stages: separation, transition, and return. Each of these phases addresses the act of movement, not only through individual experience, but also in the broader context of community. The exhibition examines the status of postcolonial Black identity, specifically the 'triple consciousness' experienced by members of the African diaspora when encountering counterparts who identify with local majority populations. The artists in the exhibition are further grouped together according to themes of tradition, spirituality, and place.
RITES OF PASSAGE
16 March–29 April 2023
Gagosian
6–24 Britannia Street
London
WC1X 9JD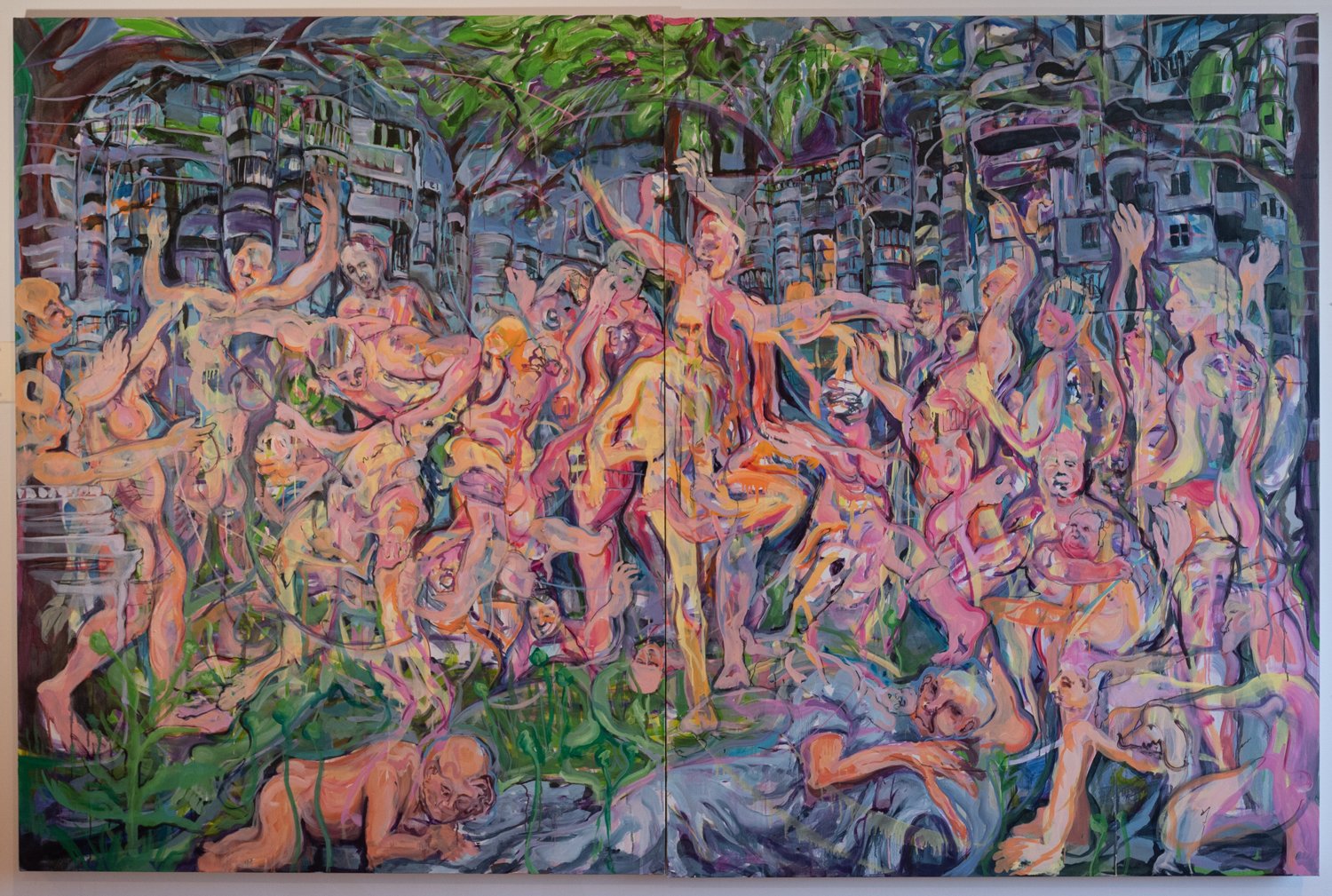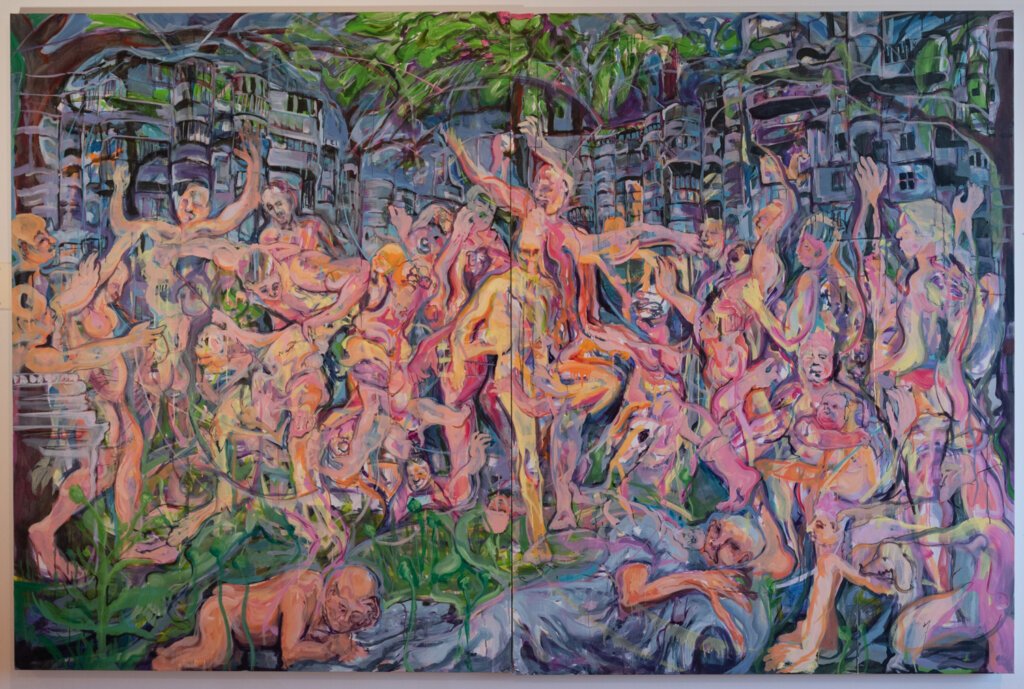 Incubator 23
Following the triumphant Incubator 21 and 22 pop-up series, which featured a week-long lineup of solo exhibitions and highlighted the creations of twenty artists over the past year, Incubator 23 returns with a new series of artists. Now located in a dedicated space in London, the platform offers opportunities for performers like poets, dancers, and musicians to exhibit their talents and collaborate with or juxtapose Incubator's visual artists. Spearheaded by Angelica Jopling, Incubator cultivates a dynamic community for outstanding up-and-coming artists. All artists featured in 'Incubator 23' are London-based, and this will be each of their first solo shows.
Incubator 23
5 April – 25 June 2023
2 Chiltern Street
London
W1U 7PR