Instagram has become an invaluable tool for networking and I'm very glad that it connected me with Em Pirkle. Em is a curator, runs @projectverbatim_art and is leading Sook Spaces' artistic endeavours. We spoke to her about her career, upcoming projects, and recommended artists to look out for.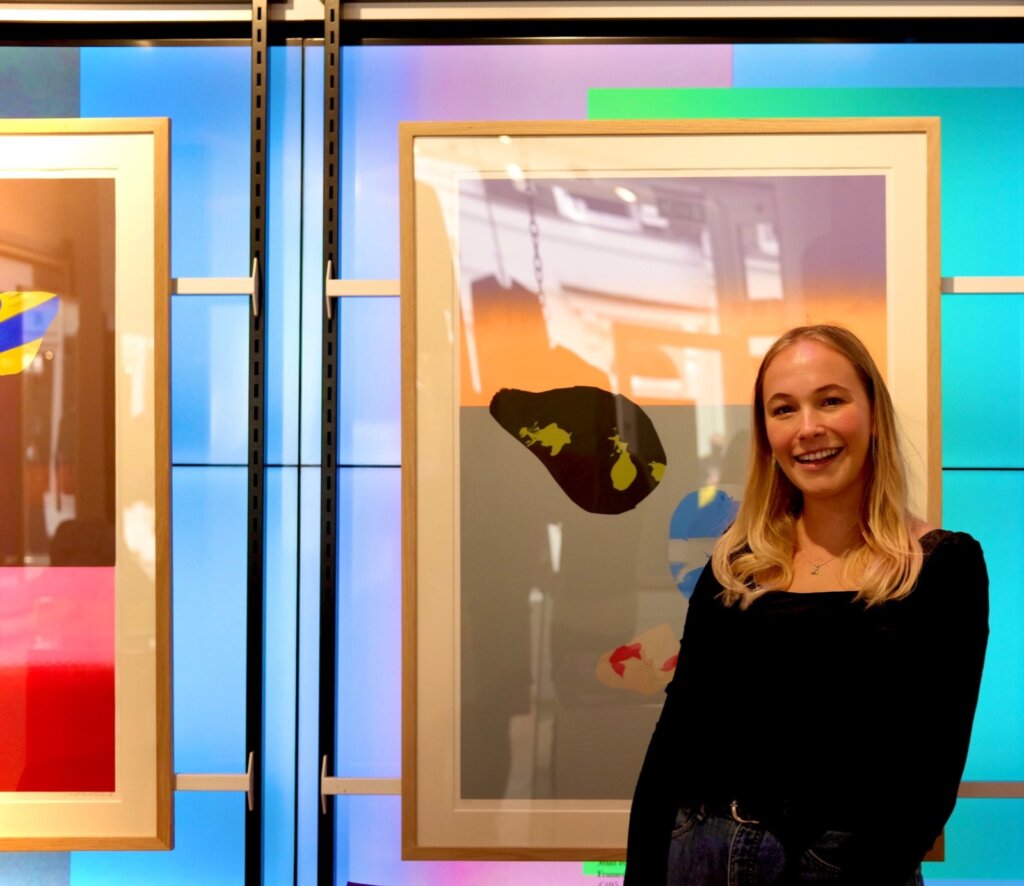 Q: First thing's first, introduce yourself – who are you, what do you do?
A: Hi, I'm Emily but I prefer being called Em…Emily feels very formal to me. I am still in the early days of my career so it's a pretty big honour for you to have me on Art Plugged, thank you! I like working with artists and I want to find exciting new ways for artists to grow their careers. I think this has a lot to do with having a fair few artist friends and being jealous that I am not very artistic myself.
Q: What's your arts background?
A: I graduated from The University of Birmingham in 2018 with a degree in History of Art which I absolutely loved. I started university with no intention of a career in the art industry and my degree inspired me completely! I find it so funny how people always joke about what you can go on to do with a degree in History of Art and yet I wouldn't be where I am today without it.
After graduating, I did my fair share of internships in very varied parts of the industry before landing an internship at Sotheby's where I then stayed for a year until June. It was a great learning experience, I met some amazing friends for life and also got to hang out with some of the best art in the world. There's not much more exciting than a Sotheby's Evening Sale but day to day I much prefer living artists to dead ones. However, my motivations are always in flux so this could change again in the future!
Q: What is Sook Spaces?
A: Sook Spaces is changing the game in space hire. We take empty shops on high streets across the UK and turn them into adaptive spaces that can be used for anything and hired by the hour.

What's especially cool about Sook is that the spaces are fitted with immersive screens, which you can use to apply bespoke branding or to showcase amazing designs and artwork. It's a really exciting tool for new media artists. You can also hang physical art in front of the screens which creates a unique opportunity to experiment with new curatorial ideas (think France-Lise McGurn but make it digital!)
I have been working with some incredible curators, artists and galleries to put on pop-up exhibitions, which is a lot of fun! It also means I get to work with a lot of incredibly inspiring creatives.

I find it so exciting to be working in a space that could be a yoga studio in the morning, a vintage outlet during the day then an exhibition opening in the evening! Sook takes the increasingly outdated white cube gallery space and makes it an open, accessible space where everyone is welcome.

I think the pop-up exhibition idea creates a sense of urgency due to its temporality, and if you promote your event well, you can have the same number of visitors at a fraction of the cost.
Q: What's coming up for Sook Spaces?
A: We are just about to launch an open call for artists working in digital mediums to submit work for an exhibition at Sook just after lockdown. The exhibition title is 'The Digital Archive' and I really can't wait to see the submissions! I want this to be an exciting opportunity for emerging new media artists that don't necessarily get as much commercial exposure to showcase work after a challenging time with minimal real life exhibitions.
I hope in the new year, as we continue to open more spaces across the country there will be some really exciting national projects happening so stay tuned!
Aside from art, we are working with loads of cool brands from vintage clothing sellers to gaming companies, there's a lot in the pipeline!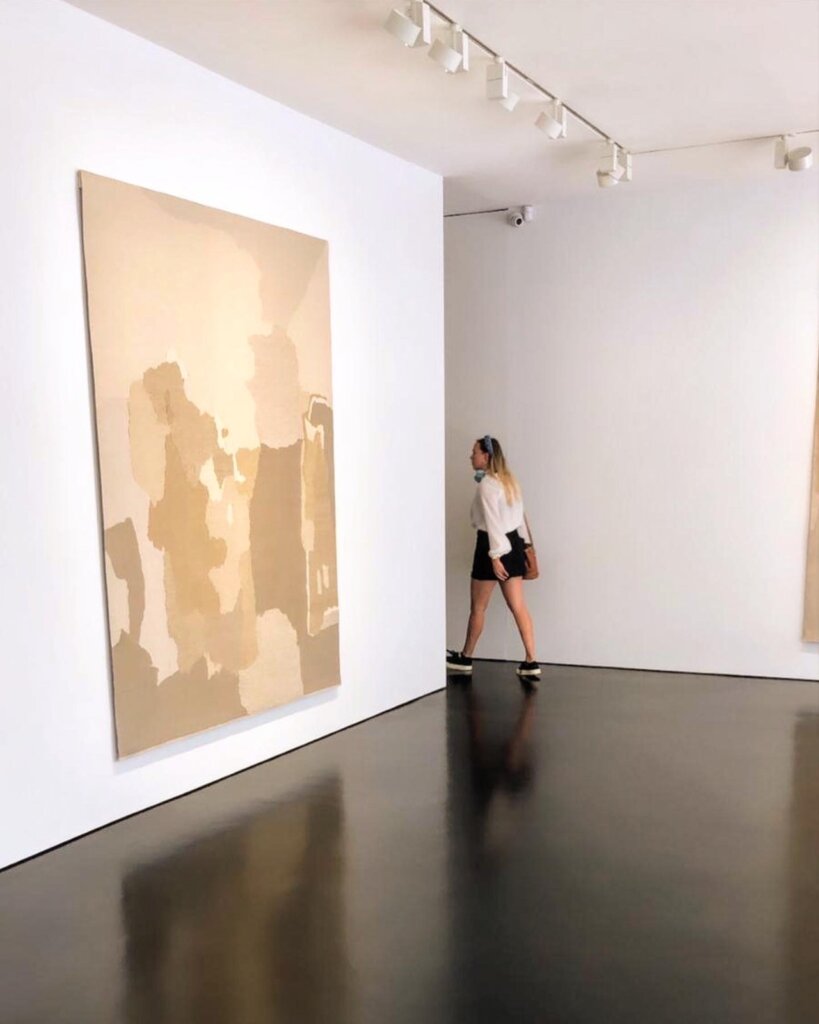 Q: Tell us about your own curatorial practice?
A: My curatorial work is really at the very start! I think I'm still working out where I want to go with it. Building relationships with artists and continuing to work with those that I really connect with will definitely continue to be my main motivator moving forward.
The recent exhibition, Wet Paint, which I curated for Bowes-Parris Gallery was all about exploring contemporary, emerging abstraction. It's funny because the reason I decided to explore abstract painting was because I felt a lot less connected to it than I was with more representational styles. Working with the wonderful artists in the exhibition really did change this because I am so inspired by them and their work. It's important that I challenge my thought processes and natural opinions. This time it was through abstraction but I can definitely take it further than that.
I think my work at Sook is also really going to feed into this with the emphasis on the digital and Sook as a growing tool for curators and artists working in digital mediums. I'm very lucky to be able to explore this in my day job and work out how we can blend this physical and digital gallery experience. The 'hybrid' exhibition is the buzzword of 2020 and I want Sook to be a big part of this.
Q: What's coming up for you as a curator?
A: I have a few ideas but it's very difficult to plan anything when everything is still quite uncertain with restrictions. My main goal at the moment is to really solidify the direction for art at Sook and then I can think about further curatorial projects.
It was so amazing working with Cassandra on Wet Paint, I couldn't have asked for a better experience for my first show. There are so many amazing people I would love to work with over the next year, bounce ideas off each other and have some fun with it.
Working at Sook has developed my interest in shared use spaces for art and really affirmed my feeling that exhibitions in locations that draw different audiences are the most interesting. This is something I have always felt since even as someone working in the art industry I often feel uncomfortable and out of place walking into some galleries, which is just mad.
Q: How are you finding navigating the art world as a young female graduate?
A: I've been so lucky to do so many different things so far and I think that's been important for trying to figure out what I want to focus on in the future. I quickly learned that the 'art world' is pretty vast and there are so many different routes you can take and it can be quite overwhelming.
I think I've found that doing my own thing is very important to me and trying to do things that are slightly different to the norm is what I find exciting. Having said that, it's hard to be different in an industry saturated with outrageously talented people so for now I'm just going to keep seeing what happens.
Q: To what extent has social media helped you in your career so far?
A: Since lockdown Instagram has been the biggest driver in my career. I started an Instagram account called Project Verbatim when I was furloughed from my old job and interviewed a whole range of emerging artists which then led me to meet both amazing artists and people doing similar things to me (like you, Verity!). I also met Cassandra on Instagram which is how Wet Paint came about.
It's so interesting to have spoken to lots of artists about Instagram and their experience with it. I found Delphian Gallery's recent book really interesting as it focuses a lot on the importance of Instagram in an artist's early career but also discusses the longevity of it being, most likely, finite. When Instagram starts to fizzle out what will you be left with? I think I'm conscious of that at the moment with my work too – building connections with people offline is just as important.
Q: Who are your current artists to look out for?
A: There are LOTS but to name a very small few: Connie Burlton, Sian Fan, Megan Rae, Emily Moore, Marcus Nelson
https://www.instagram.com/emilympirkle/
https://www.instagram.com/projectverbatim_art/
©2020 Em Pirkle, Sook Spaces