ASIAN ART IN LONDON
October 26th to November 4th, 2023
Cromwell Place Pavilion Gallery
1-5 Cromwell Place
London, SW7 2JE
Grace Han, the renowned luxury bag and leather accessories designer, is delighted to announce her participation in the prestigious Asian Art in London exhibition at the Cromwell Place Pavilion Gallery. Taking place between 26th October until the 4th November the event, themed "Metamorphosis" will feature six prominent Chinese and Japanese contemporary artists who have continuously evolved their artistic expression while never forgetting their roots. Grace Han's participation in this exhibition coincides with the reopening of her flagship London store for the first time since the COVID-19 lockdowns were lifted.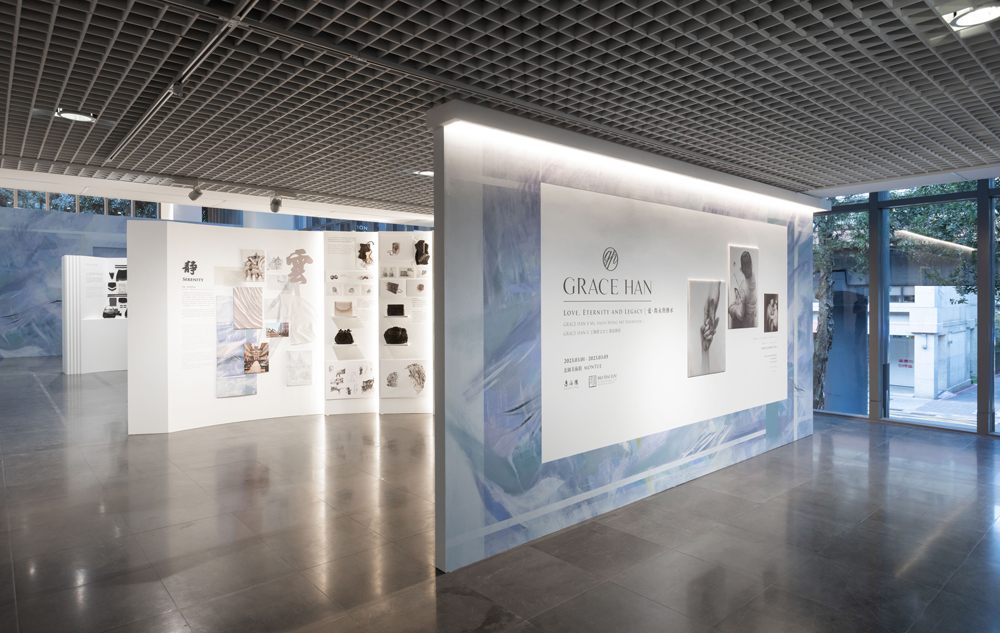 An impressive exploration of how art can influence fashion, Grace decided to partner with Asian Art in London to exhibit her latest collection alongside her late mother Wang Chen Jingwen's stunning large scale artworks which inspired her new creations.
This perfectly aligns with the exhibition's theme of 'Metamorphosis.' Grace's mother, a prolific artist herself, was a significant influence on her creative journey, nurturing her passion for art and teaching her various artistic techniques, from painting to calligraphy. This early connection and artistic upbringing ultimately led Grace to establish her internationally acclaimed luxury accessories label treating each design as a work of art in itself.
Founded by Taiwanese-British luxury accessories designer Grace Han, her eponymous bag and leather accessories label has become synonymous with elegance and exceptional craftsmanship. Seamlessly blending Eastern and Western design influences, Grace's collections strike the perfect balance between timeless style, uncompromising quality, and purposeful design. Grace's brand famously gained international recognition when Catherine, Princess of Wales, personally selected and carried her own Grace Han bag to multiple royal engagements in 2020 and 2021. This royal endorsement has further cemented international recognition and prestige of the Grace Han label.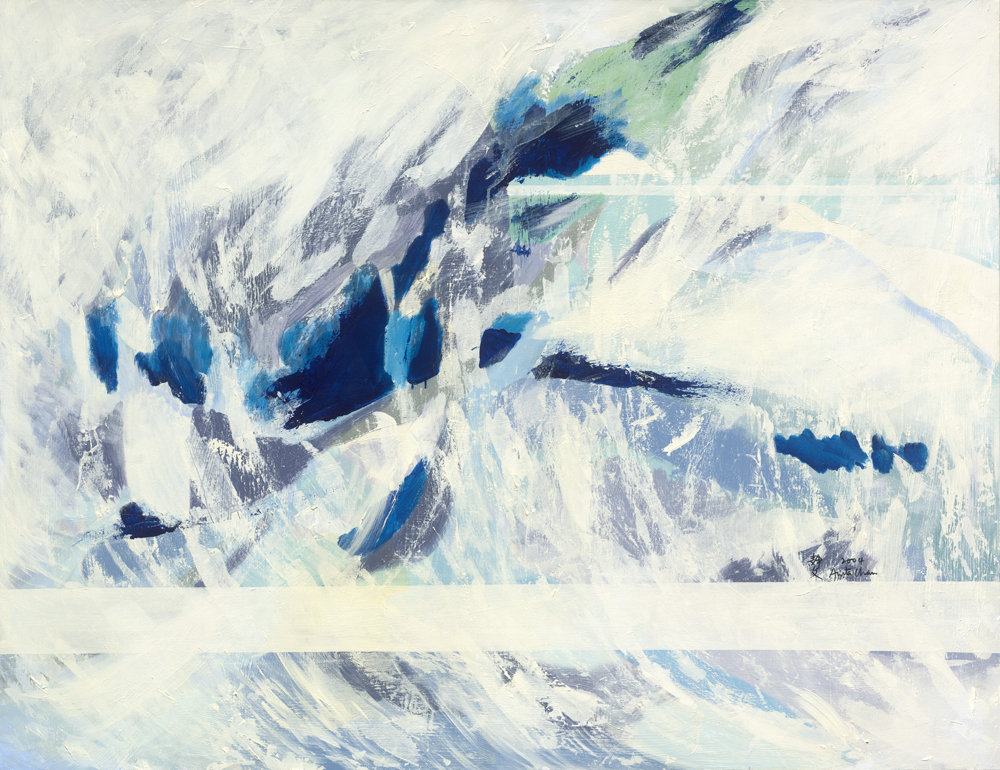 Recognising the profound connection between art and fashion, Grace states, "We believe that art is a way to express and convey emotions and it has infinite possibilities. It can inspire people's imagination. Therefore, we decided to present our new collection in the exhibition, in a surprising way, taking the audience to the intersection where fashion meets art."
Historically fashion has been regarded as part of visual culture, a form of wearable art. As a result some of history's most well-known fashion designers have created collections inspired by the works of their favourite artists and art movements. Whether its Alexander McQueen's SS13 Resort collection that was inspired by the symbolic works of Gustav Klimt, or the Gianni Versace's ode to Andy Warhol's pop art in his SS91 collection Grace has followed their lead, taking great inspiration from the tranquillity of her late mothers celebrated oil paintings and drawing on the juxtaposition of hard lines and elegant softness throughout her works.
The exhibition will showcase the story and development of Grace Han, the inspiration drawn from her mother's artworks, and the symbiotic relationship between art and fashion. Grace's late mother's expressive oil paintings, characterised by evocative lines and a serene atmosphere, inspired many of Grace's early designs, incorporating tactile features such as feathers and playful textures.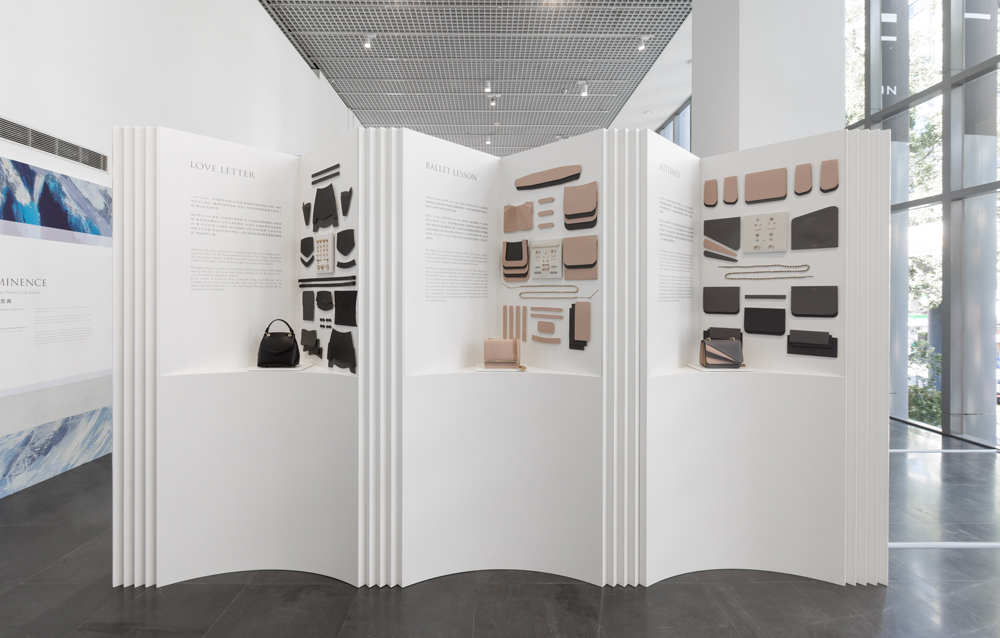 Exploring the influence of art on fashion, the exhibition will highlight the correlations between Grace's mother's remarkable artworks and the finished products that define the Grace Han brand today. Embracing the spirit of metamorphosis, the exhibition will delve into the deconstruction, design process, and inspirations that culminate in a signature Grace Han bag. Each bag is treated as a work of perfection, with some designs taking up to 7 years to develop. Visitors will gain insight into the meticulous craftsmanship and materials selection across three iconic series: The Love Letter bag, the brand's signature 'Ballet Lesson,' and 'Butterfly' bags. The exhibition will elucidate the intricate details of leather quality, dyeing, bag construction and the development of all hardware components, from buckles and chains to locks.
Grace hopes that visitors to the exhibition will appreciate the 'metamorphosis' of her own work through the Grace Han brand, as well as the profound connection between fashion and art, and the enduring influence of her mother on her creative process.
In addition to her participation in the exhibition, Grace will reopen her flagship store in nearby Beauchamp Place in South Kensington for the first time since the pandemic lockdowns. This return to London holds special significance, as it is the city where her parents met, fell in love, and got married. London's romantic nostalgia continues to inspire Grace's brand, making it the perfect location for her flagship store.
A Private View event will be held for press on the 27th October at 3:30pm – 5pm where Grace looks forward to welcoming guests to experience the exhibition and meet Grace Han's two brand ambassadors actress and model Gabriella Wilde and graphic artist and designer Zoe Zimmer.
Don't miss the opportunity to witness the artistic journey of Grace Han and the fusion of fashion and art at Asian Art in London's 2023 Autumn Event, East Asian Focus, from October 26th to November 4th, 2023, at the Cromwell Place Pavilion Gallery.
©2023 Grace Han