Crystal Fischetti's abstract works have been made with various media and mark-making techniques through her career. Far from making her audience feel that she hasn't landed on a fixed style yet, this variety gives her portfolio ca brilliant dynamism – a constant shifting, almost like breathing.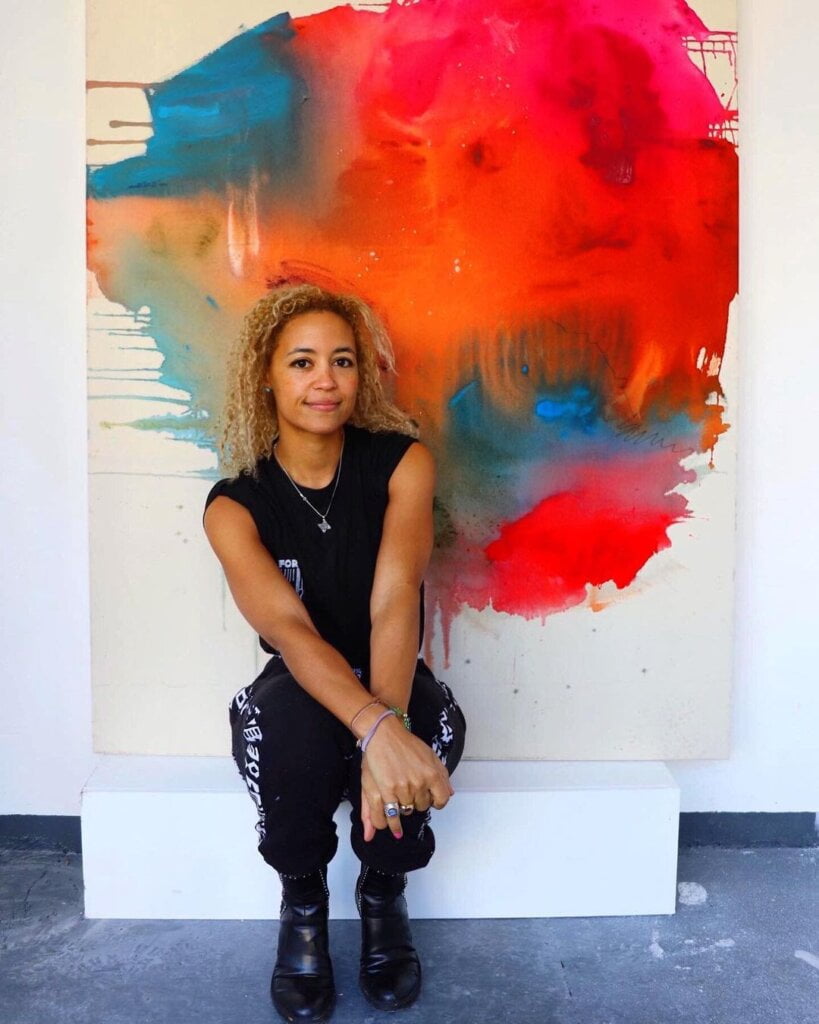 Love, loss, power, strength, wonder, questioning and the spiritual journey.

Crystal Fischetti
Fischetti's "healing" artistic practice revolves around spirituality, psychology, and philosophy. Ancestry, tribal tradition, and the environment also play a key role.
We spoke to Crystal about her inspirations, favourite piece, and background.
Q: First thing's first, introduce yourself! What do you make, how do you work?
A: I am an artist from London with an Italian/Colombian background. Lately I have been observing and taking in information. I recently came back from Italy having hung out with my childhood friend. We went on day and night trips to Rome, the beach and hidden ancient sites in the forests where we would often explore as children. These memories are inspiration for my new painting projects.
When I am at the studio I stretch the frames and start painting almost immediately. Once the creative juices are flowing I can complete a painting within three days. I use all materials from processed paints and botanical dyes. I feel pretty exhausted afterwards as I put my all into my work, emotionally and physically.
Q: What would you say your artistic background is? How long have you been working?
A: I was a dancer for the first part of my life. So being on stage, performing, training and discipline comes naturally to me. Jazz and its process is how I paint as an abstract artist. I paint the notes and I leave spaces to let go.
Q: Are there key themes in your work?
A: Love, loss, power, strength, wonder, questioning and the spiritual journey.
Q: What is your favourite piece you've created
A: One I sold years ago called Anon, based on a poem I wrote. I wish I hadn't. I don't have regrets but this is close to that feeling.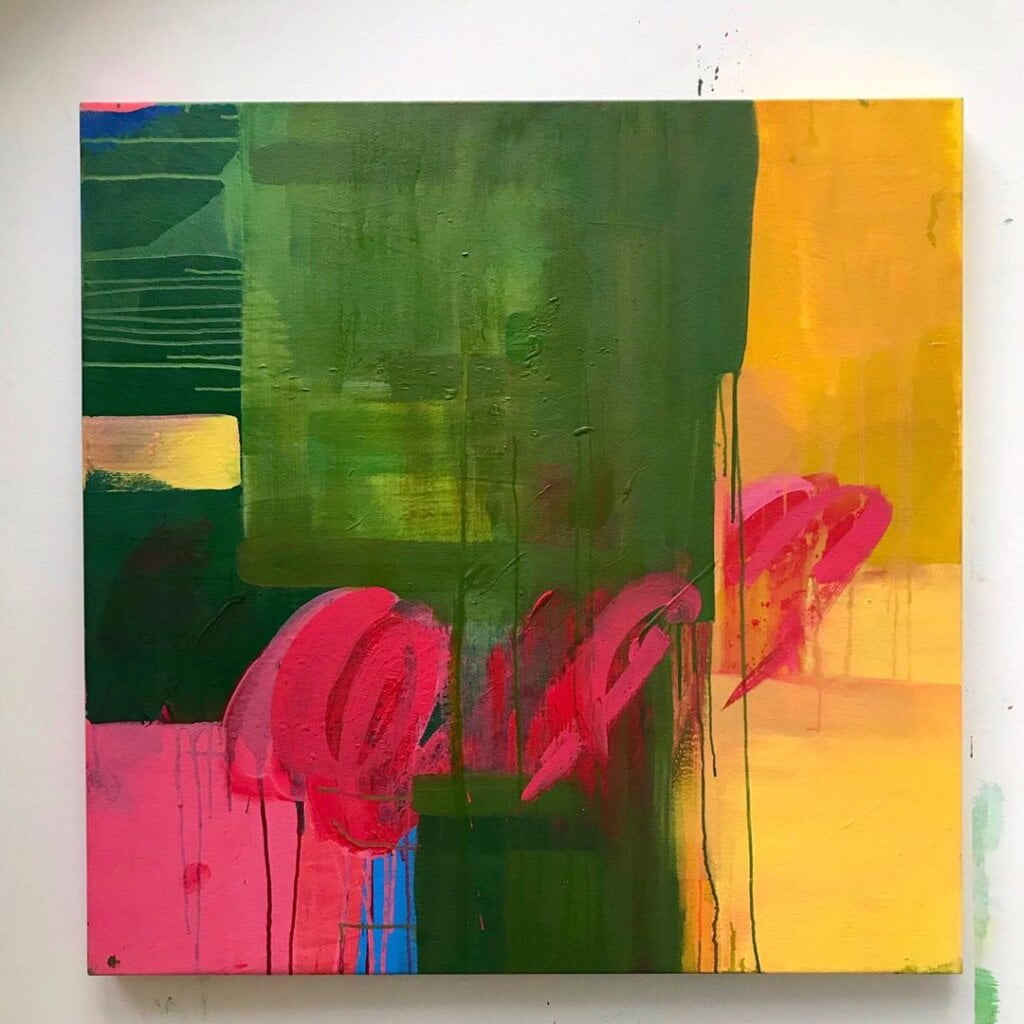 Q: Who are your biggest inspirations?
A: It changes everyday. Of course I could say great masters old and new in the abstract movement but right now I am thinking about my local Boots pharmacist on the Marylebone High Street. I passed by the other day and noticed that the whole shop is vacant. I knew him since I was a child. I feel betrayed, almost, as locals we had no warning. This whole 2020 'thing' has screwed up a lot of local businesses even more. There is no such thing as Conscious Capitalism. Maybe this will be my inspiration.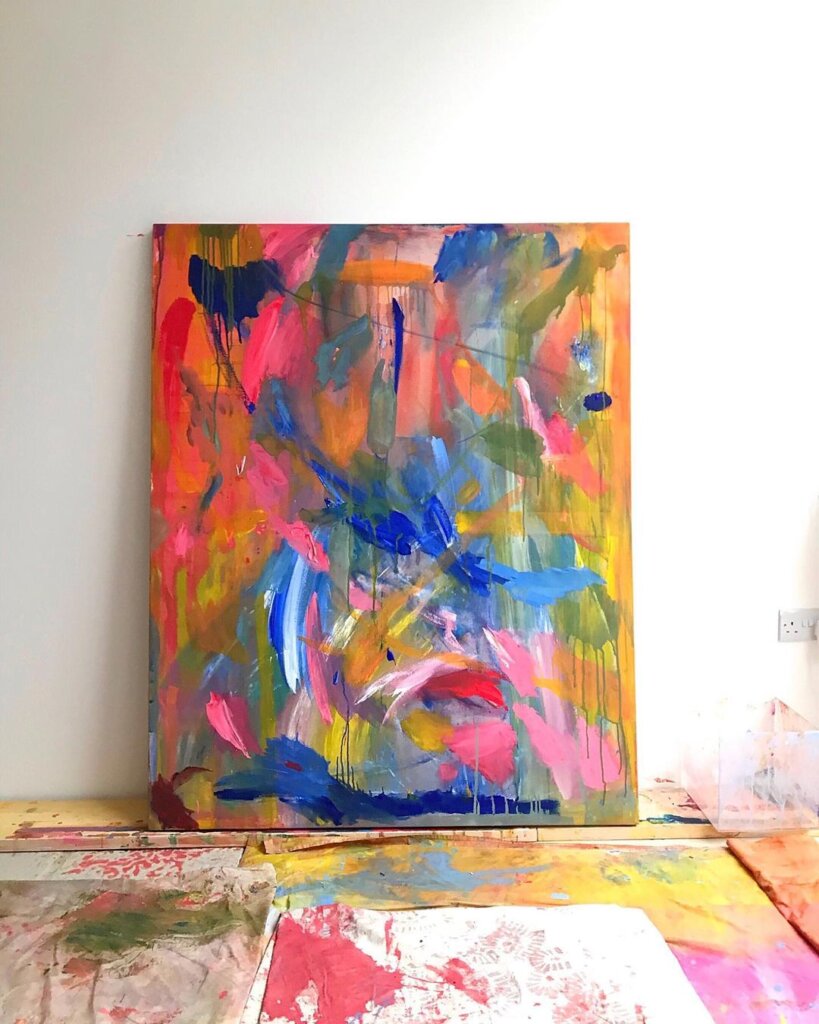 Q: What's next for you?
A: New projects and new endeavours I am very secretive about.
Q: How do you strike the balance between being an artist and being your own salesperson?
A: Everyone has their own take on what being an artist is. For me, being an artist is being successful in every way. Discipline and unwavering faith is key in all ways. Balance the control and the release. Let others work for you and let the work speak for itself. It is a business and a joy. I love being an artist. It is my dream in living reality.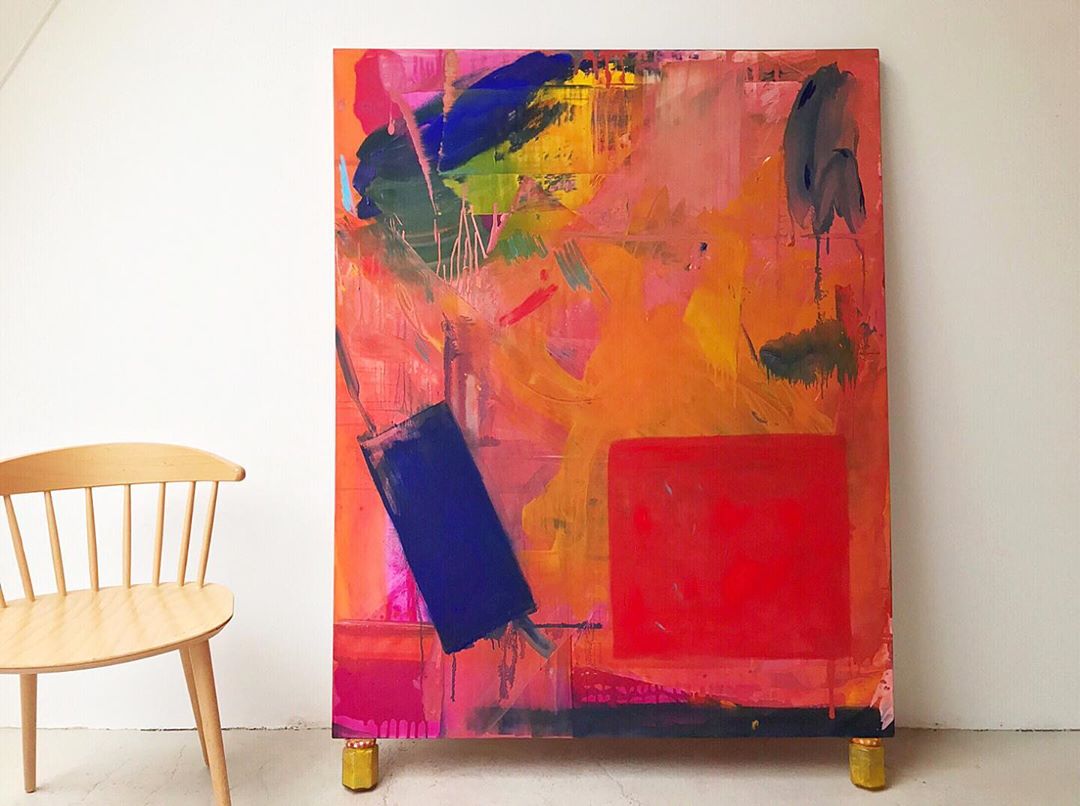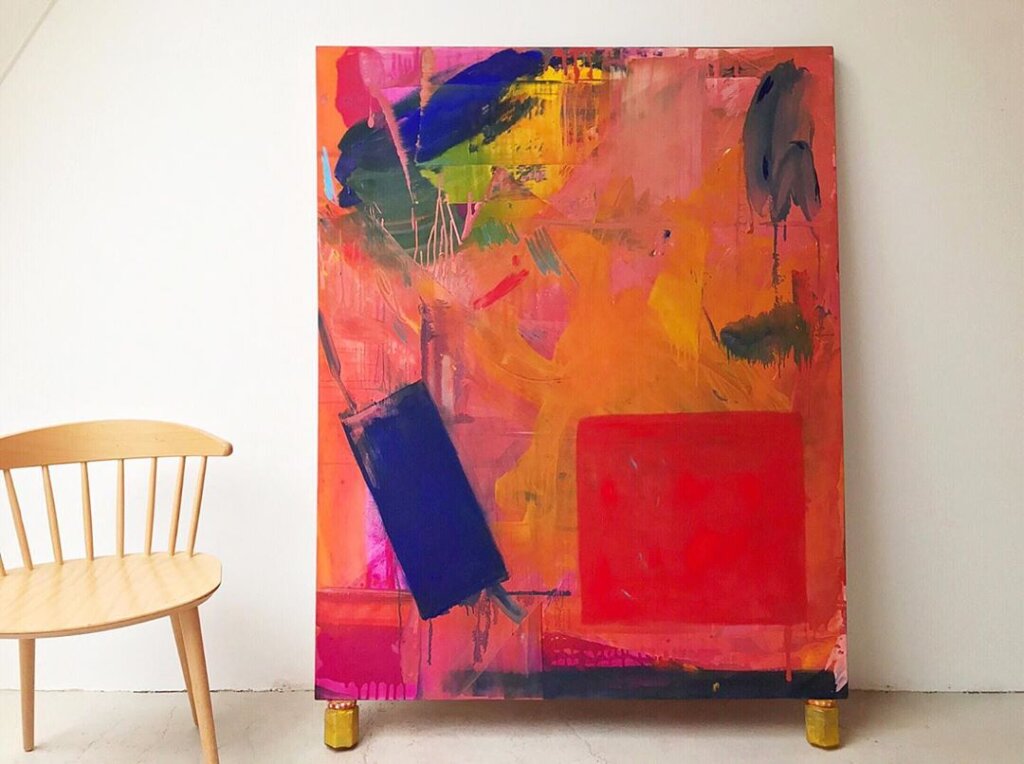 Q: Social Media as a tool for artists – pro or anti?
A: Again, it depends what kind of artist you want to be. I use it as a tool not to fabricate or trick but to engage, connect, share and be authentic. There is a difference. I think on the whole people are sick of seeing over filtering, over opulence, over indulgence and disingenuous behaviour.
Q: What are you angry about right now?
A: Injustice, prejudice, abuse and false perceptions.
https://www.instagram.com/crystal_fischetti/
©2020 Crystal Fischetti