Chess in Art: History of chess in paintings 1100 – 1900 by Peter Herel Raabenstein is our latest go-to book for art historical inspiration and visual indulgence.
Raabenstein's project traces the references made to chess across 700 years of paintings, prints, and drawings. While the main body of the book only contains the images and their brief captions, an introductory essay goes into depth about the development of chess as a visual allegory, and the symbiotic developments in visual art and the game itself.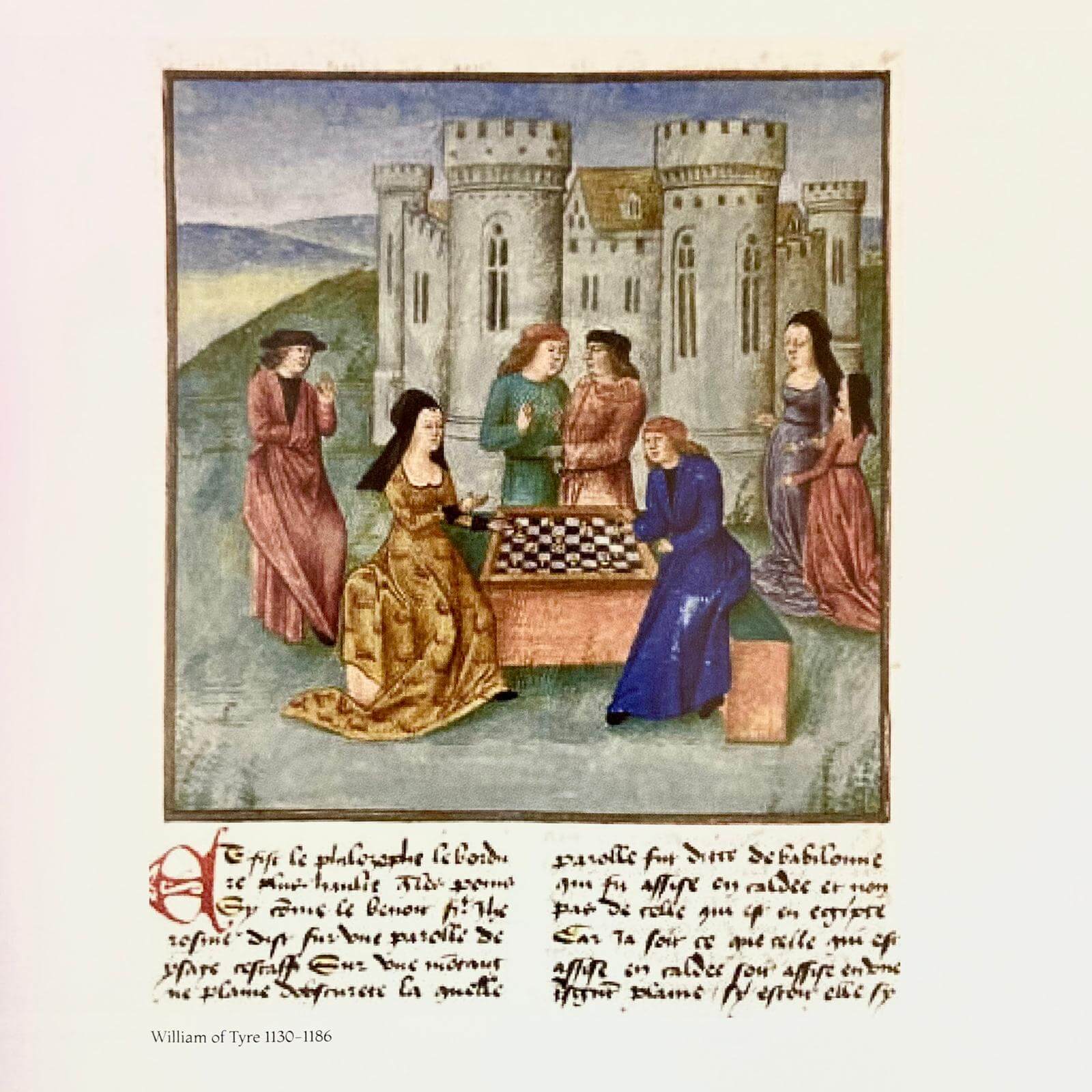 The uninterrupted flow of images with the consistent thread of the chess game allows the viewer to pick up on wider art historical trends. The book shows us the development in figure painting, the 17th Century Baroque liberation from the Classical, and the 18th Century return to painting distinctly 15th Century costume. Raabenstein has succeeded in creating a book that is about more than it promises.
The age of the works included in the edition, and the size at which they have been printed, has compromised the quality of many of the images, which is a shame. And although the introduction discusses artists' references to chess well into the 20th Century, it is disappointing to not see some of these examples actually reproduced in the book.
Raabenstein has, however, created a beautiful, weighty and very satisfying book. Even without a pre-existing knowledge of chess, it is an eye-opening project which demonstrates the true cultural longevity of a game that has come to represent intelligence, social interaction, and competition.
https://www.instagram.com/chessinart/
©2020 Chess in Art