Charlie Yallop's paintings vary in their level of abstract-ness. Some have recognisable features, like hearts or palm trees or atomised meadows, and others are fully blown "what-is-it-I-don't-get-it" abstracts. They're all gorgeous.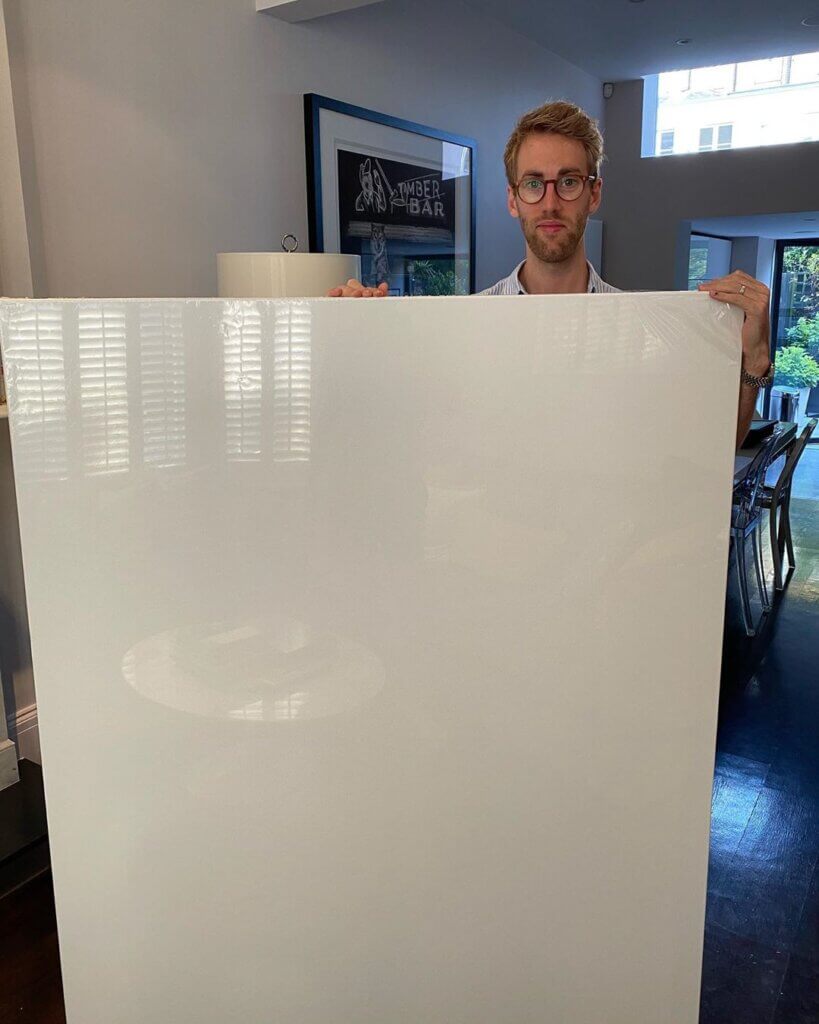 I'm Inspired to paint places I've visited. I like to have a unique record of places I've been, scenes I've seen

Charlie Yallop
Yallop is going from success to success, starting new representation with Nova Fine Art following years of honing his self-taught practice.
In the following interview I hear from Charlie about creating art for the home, the "holiday feeling" we all long for, and Instagram as a "fantastic leveller".
Q: First thing's first, introduce yourself! What do you make, how do you work?
A: Hi everyone, I'm Charlie, an abstract artist living and working in London. I make paintings! I work with acrylics after initially experimenting with oil paints, and love them.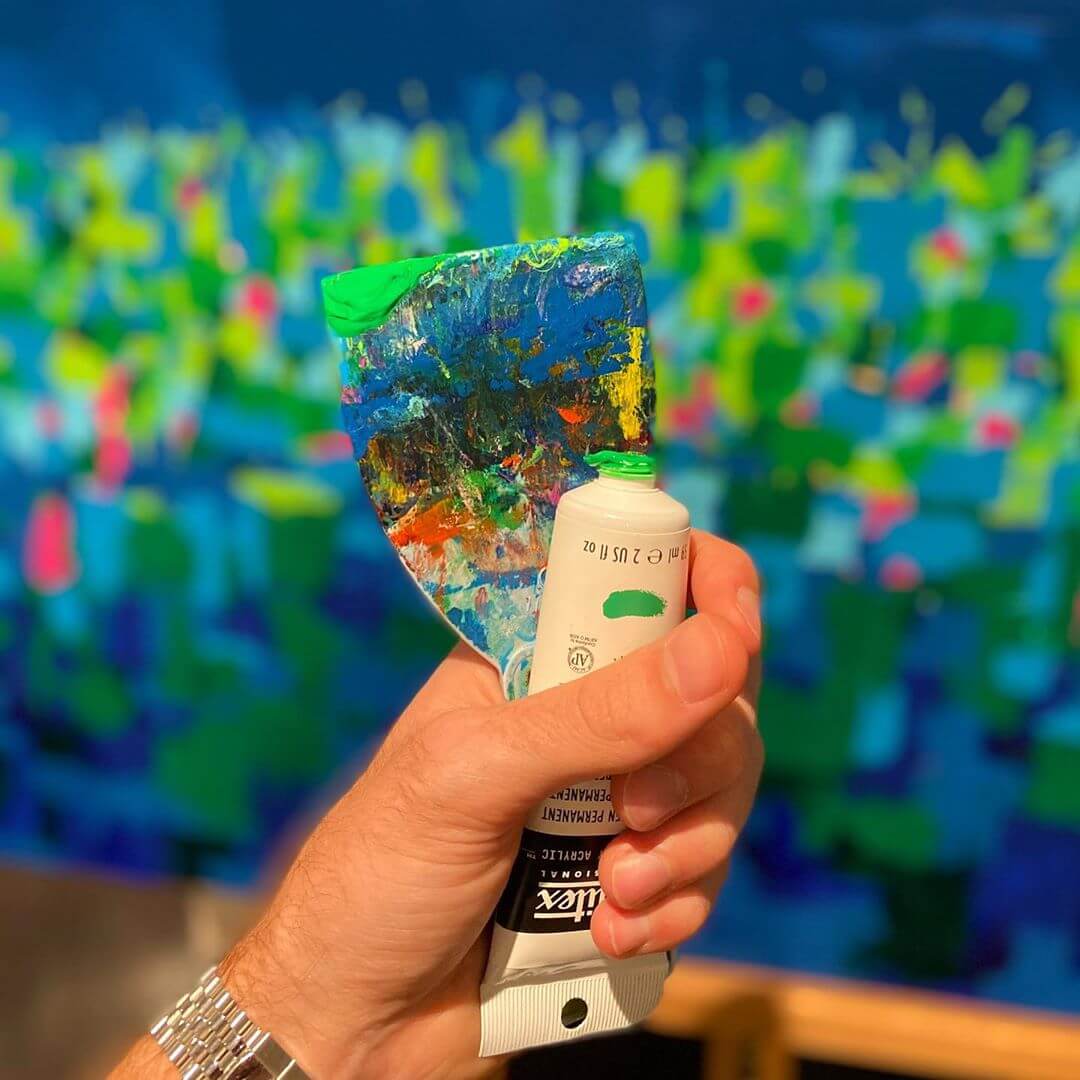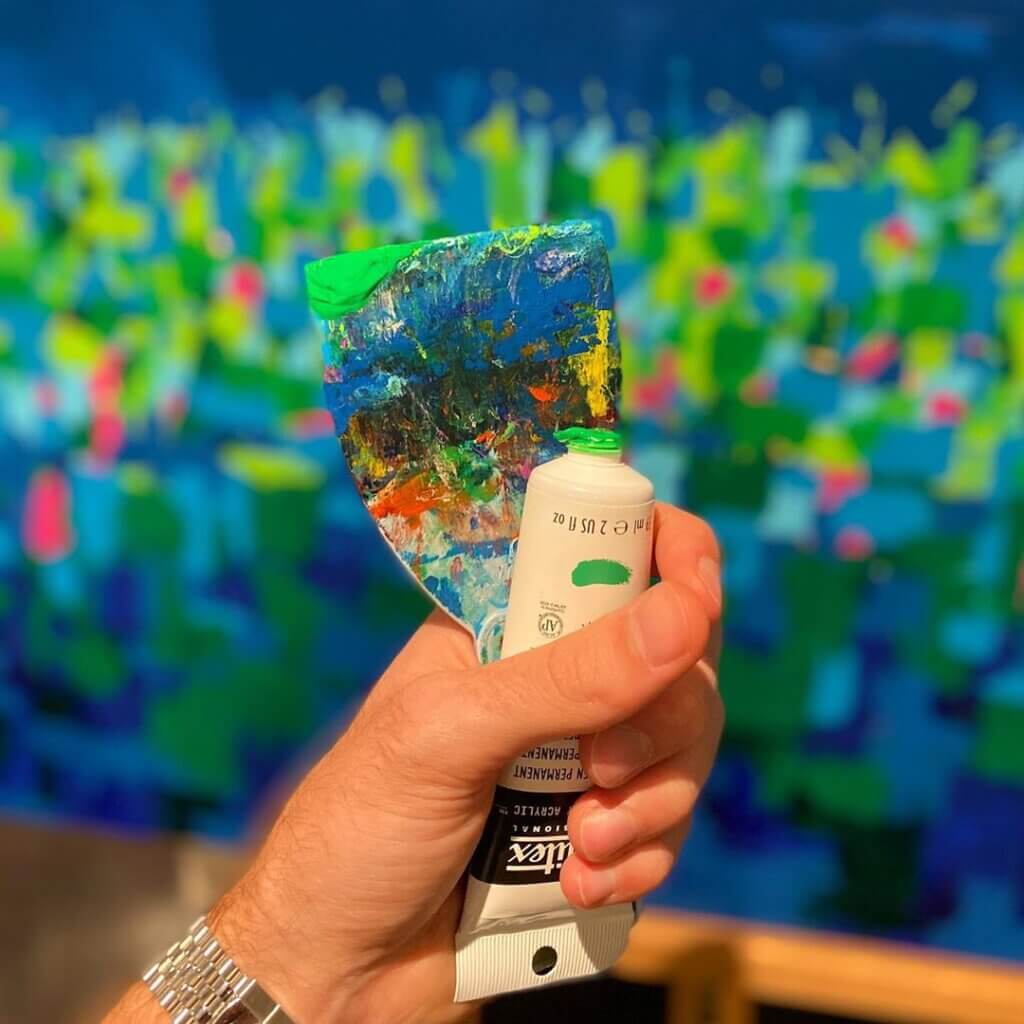 Q: What would you say your artistic background is? How long have you been working?
A: I'm a self-taught artist, having always drawn, painted, sketched and had a go with pottery. I studied Art through school up to A-level. In the early days of painting in my 20's I did more impressionist style paintings and then graduated to working in a more abstract style.
Q: Are there key themes in your work?
A: There are – I'm Inspired to paint places I've visited. I like to have a unique record of places I've been, scenes I've seen and fab locations I've travelled to. I think an overarching theme in my work is my use of colour as I want to create bold pieces that bring rooms alive, yet still have a calming or refreshing feeling to them, to reflect that holiday feeling that we all love.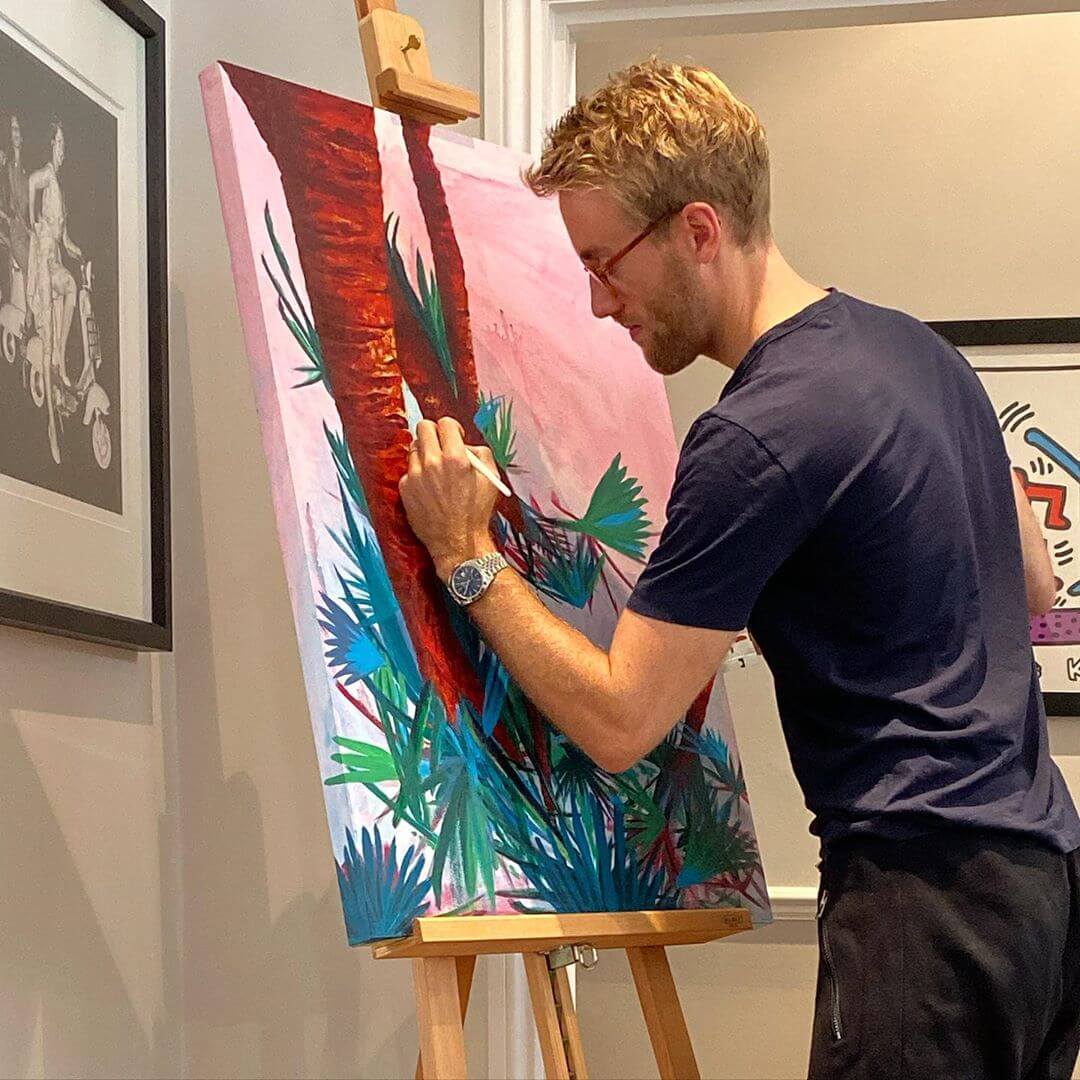 Q: What is your favourite piece you've created?
A: A recent painting I did called Sunset Palms. It's the first in my Summer Sights series and I love it because it's a sunset scene from a holiday to California last summer – and the intense pink sky makes the palms pop out of the canvas. I took tons of palm tree photos and started painting them when I got back to London.
This painting is sold and I turned it into fine art prints because of the really warm reaction it got. I then created another palm painting, Palm Springs, early this year which is now available. I brought the sunset pink into this new painting too and the composition takes the perspective as you look up at the tall trees reaching over-head and lining the streets.
Q: Who are your biggest inspirations?
A: I seem to be drawn to my holiday scenes and places I've experienced or visited as my painting subjects, so I'd say someone like Hockney because of his use of colours and subjects.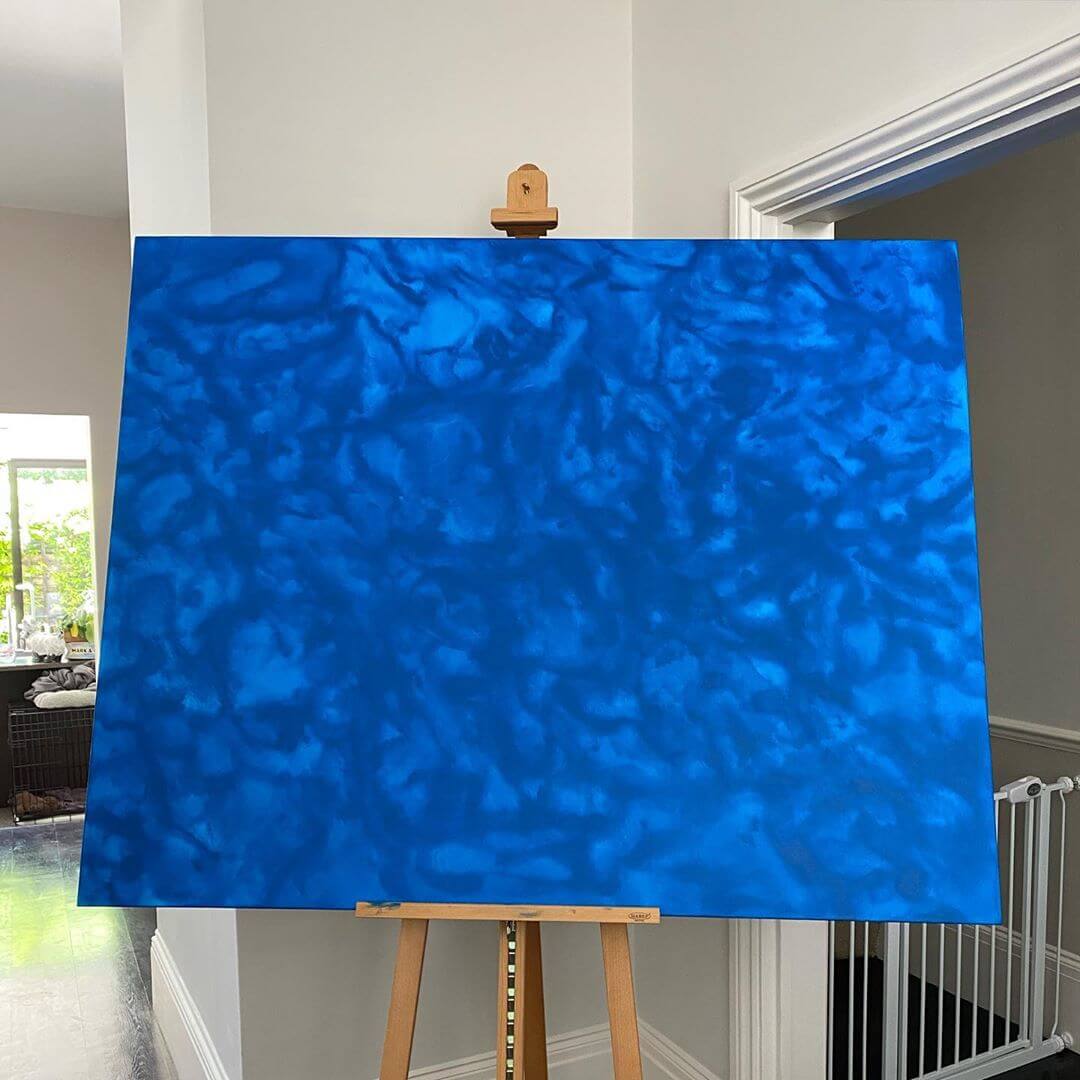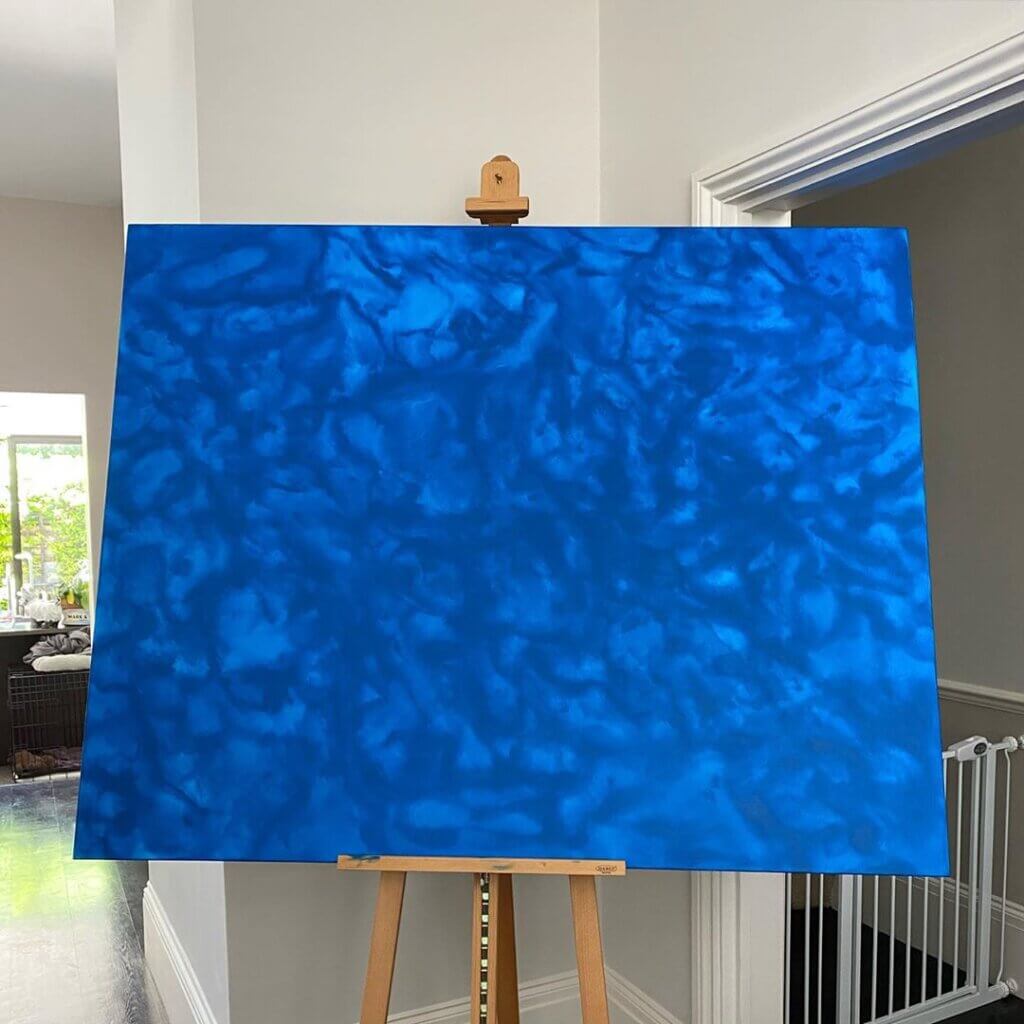 Q: What's next for you?
A: I've just made a really exciting announcement which is being represented by Nova Fine Art. I'm excited about my work being able to reach wider audiences. I'm also launching my new website, charlieyallopart.com and you can keep up to speed with my work and what comes next on my Insta @charlie_yallop_artist
Q: How do you strike the balance between being an artist and being your own salesperson?
A: I started with a funny rule that I would create work I'd hang in my own home. I never pressured myself to move away from that notion and people seem to like my style and appreciate that idea. I sometimes find it hard to be a salesperson as we're all human and I'm sharing my creations with the world, so you have to be ready for people to judge and provide feedback.
I think being passionate about what I paint comes through so it doesn't feel like selling. I want people to get that warmth from me and my work, especially once it's hanging in its new home and the owners or passers by talk about it with others.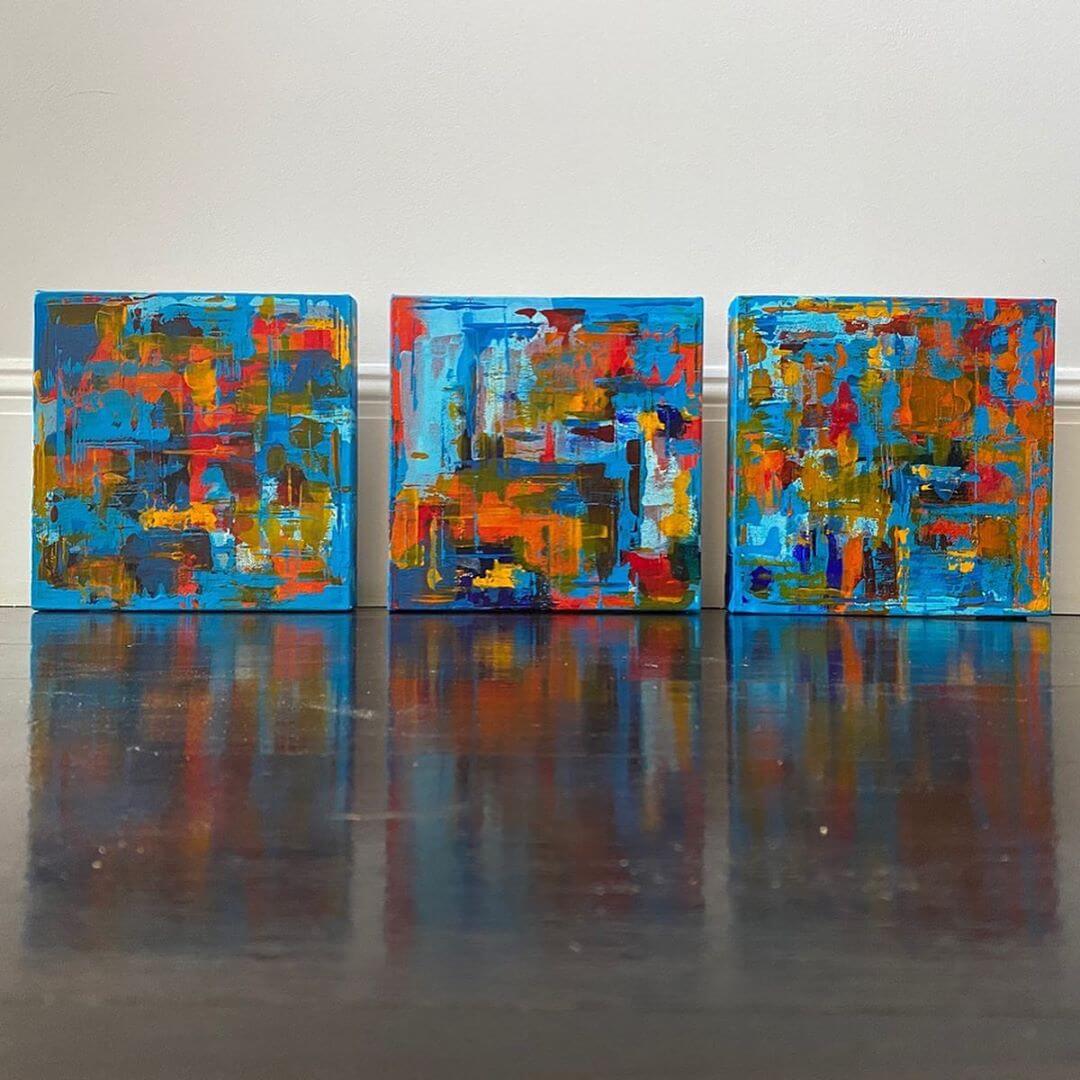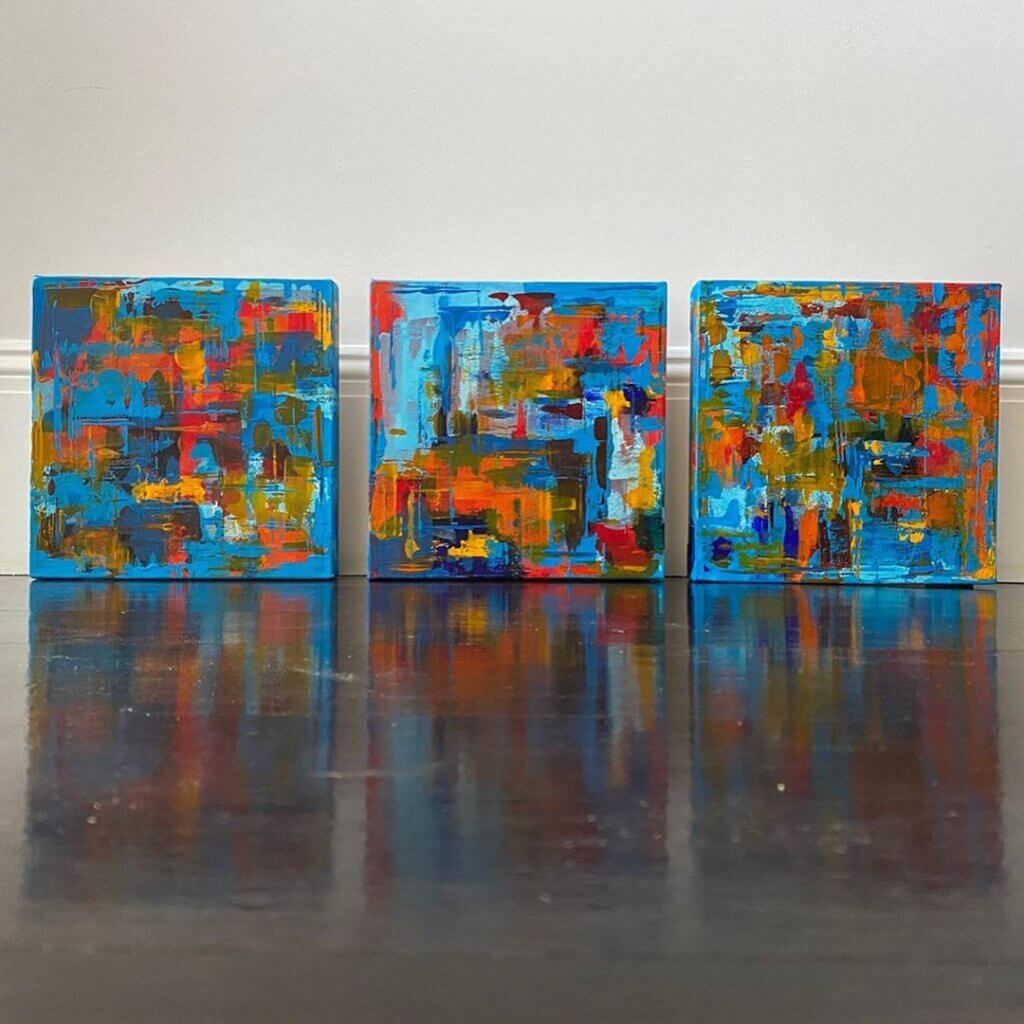 Q: Social Media as a tool for artists – pro or anti?
A: I'm definitely pro social media as a tool. I think it is a fantastic leveller and anyone creative can have a platform to document their work and be visible to the world. It's how I started. I get sales and commissions through Insta and also think it's a good window for people to see me and my life, and connect to that through my paintings.
© 2020 Charlie Yallop All Rights Reserved