CAN, Contemporary Art Now, a new art fair on Ibiza blending the excitement of the contemporary art scene with the easy-going attitude of the Mediterranean lifestyle, returns for its second edition 12-16 July 2023. Curated by freelance writer and curator, Saša Bogojev, and organised by the team behind the UVNT art fair in Madrid, CAN Ibiza 2023 takes place at the Ibiza fairgrounds in Dalt Vila, just outside Ibiza's fortified old town, over five days in the afternoon and early evening. The fair currently features 34 galleries with more to be confirmed, presenting the latest in contemporary art with a focus on new and emerging artistic languages as well as more established artists.
The international list of participating galleries is drawn from countries across Europe, Asia, Australasia and the USA showcasing a rich variety of artists. There is a strong focus on painting at the fair including solo booths of work by Gianni di Rosa (Galerie Rolando Anselmi) Laust Højgaard (Galerie Droste x NBB Gallery) and Andrew Salgado (Beers London) amongst others.
"We are delighted to be returning to the Ibiza fairgrounds for our second edition in July, building on the success of our inaugural fair which saw strong sales and visitor figures in the unique, sun-drenched island setting of Ibiza. 'Can' means 'house of' in Ibizan, and our aim is to make everyone feel at home. At CAN Ibiza we play host to the best of the current avant-garde art scene in a relaxed atmosphere that allows visitors to connect not only over the inspiring art but also the best music, food and nightlife the island has to offer. Ibiza has traditionally been a sanctuary for artists and creators and there is a growing gallery scene on the island that we are excited to be exploring through the fair's programme". – Sergio Sancho, Founding Director of CAN Ibiza,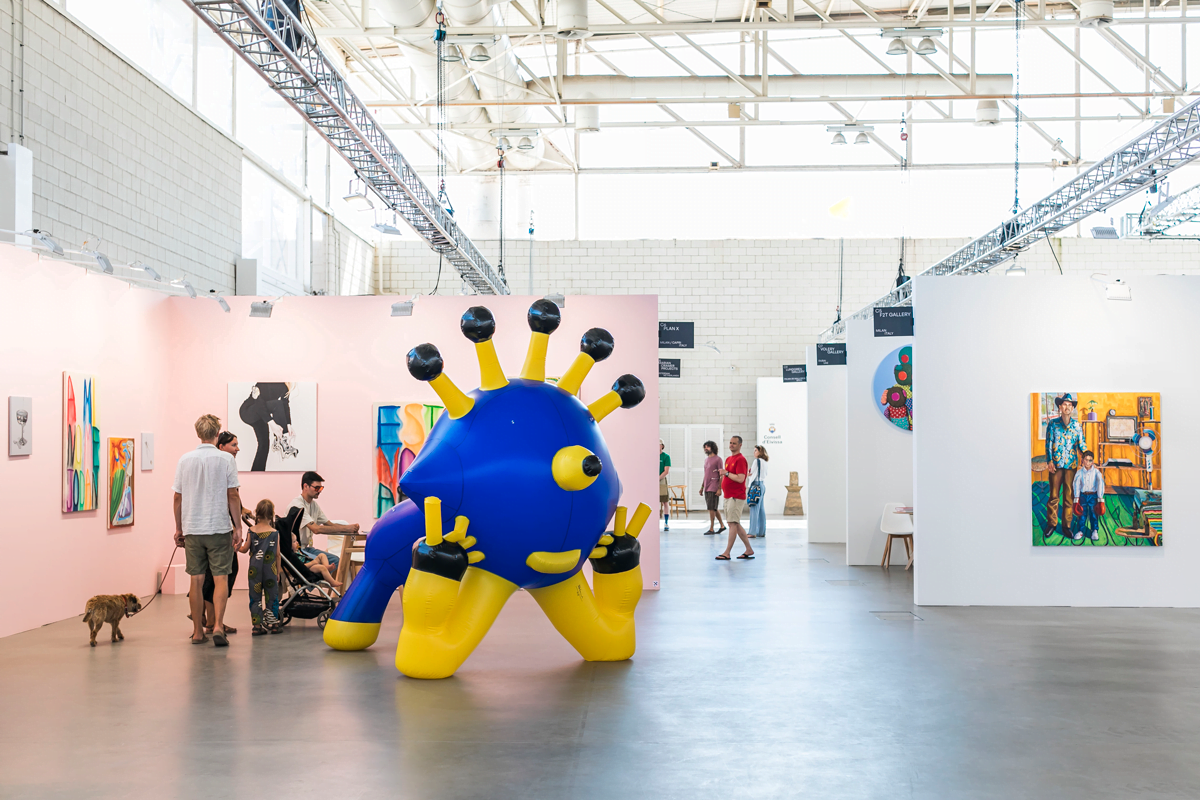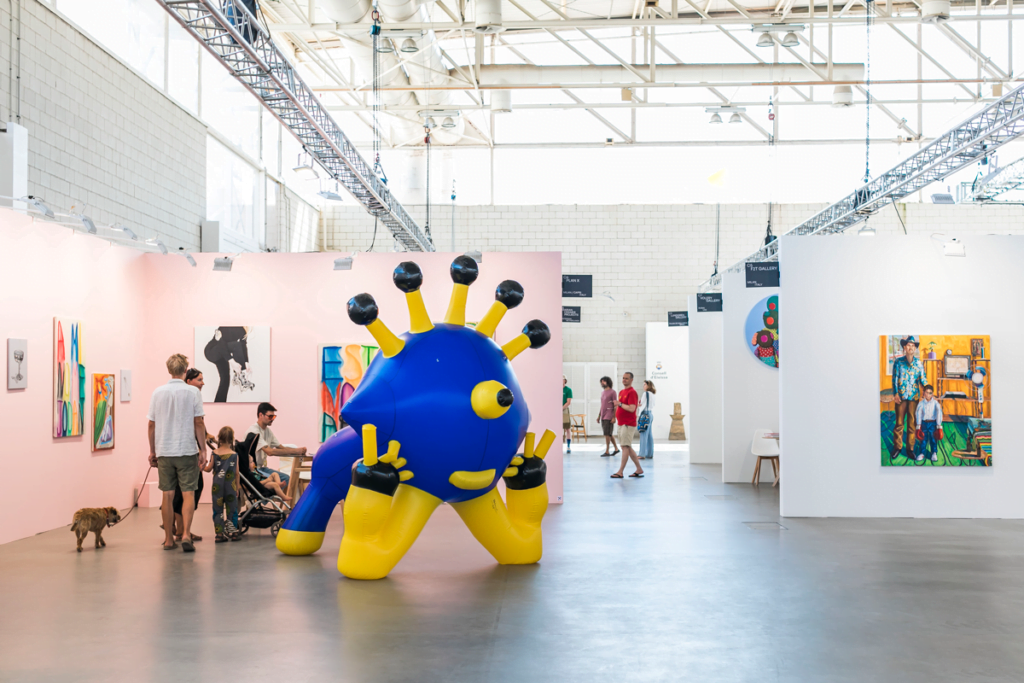 Our invited galleries are all hand-picked because of their position at the forefront of the emerging international art scene as well as their reputations for working with interesting emerging and mid-career creators with a strong affinity towards figuration. Our careful curation of participants gives the fair a focused aesthetic and distinctive appeal, and we are thrilled to be welcoming back many familiar galleries whilst also showcasing some exciting new ones for the first time in 2023." – Saša Bogojev, Curator of CAN Ibiza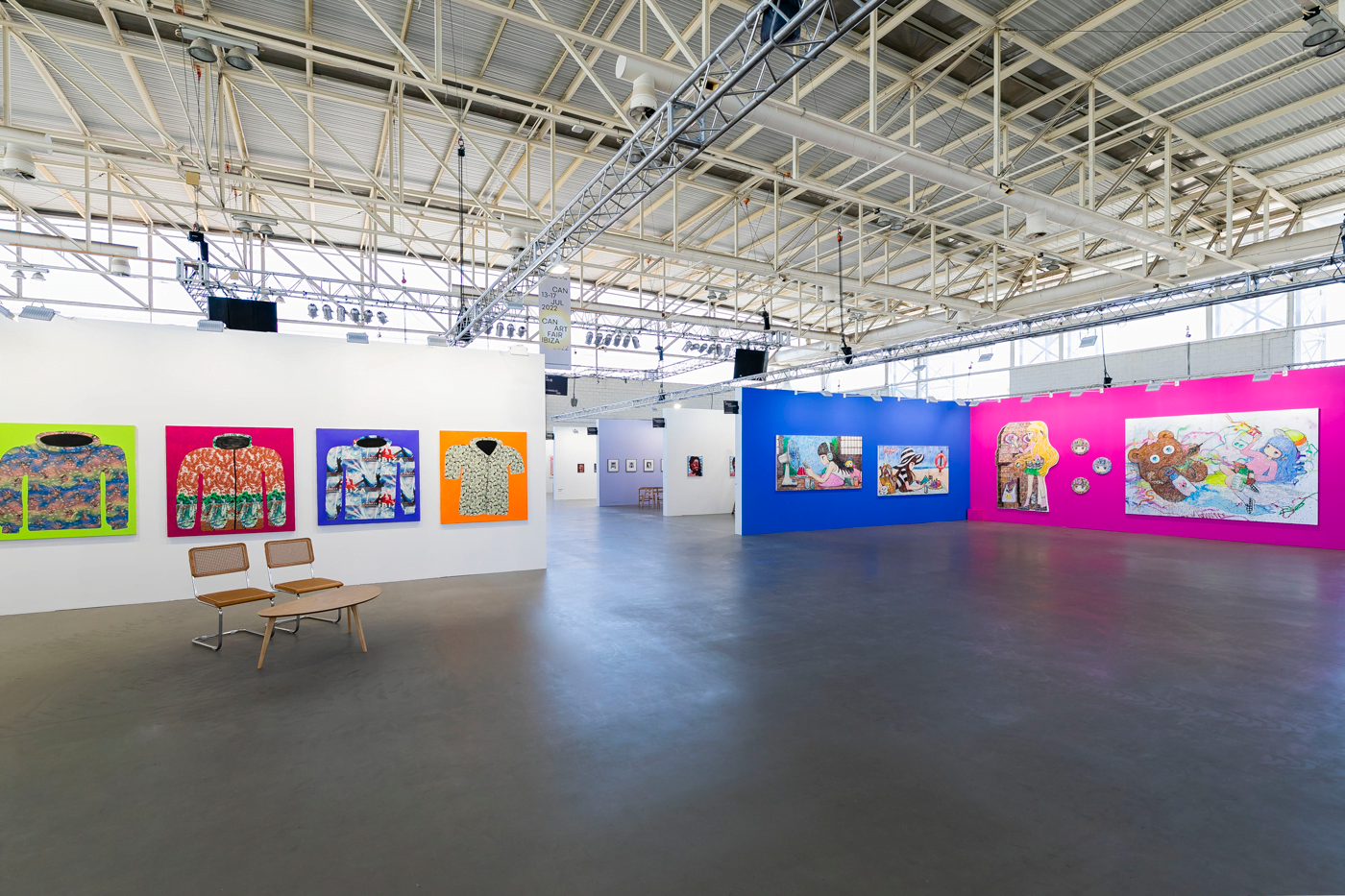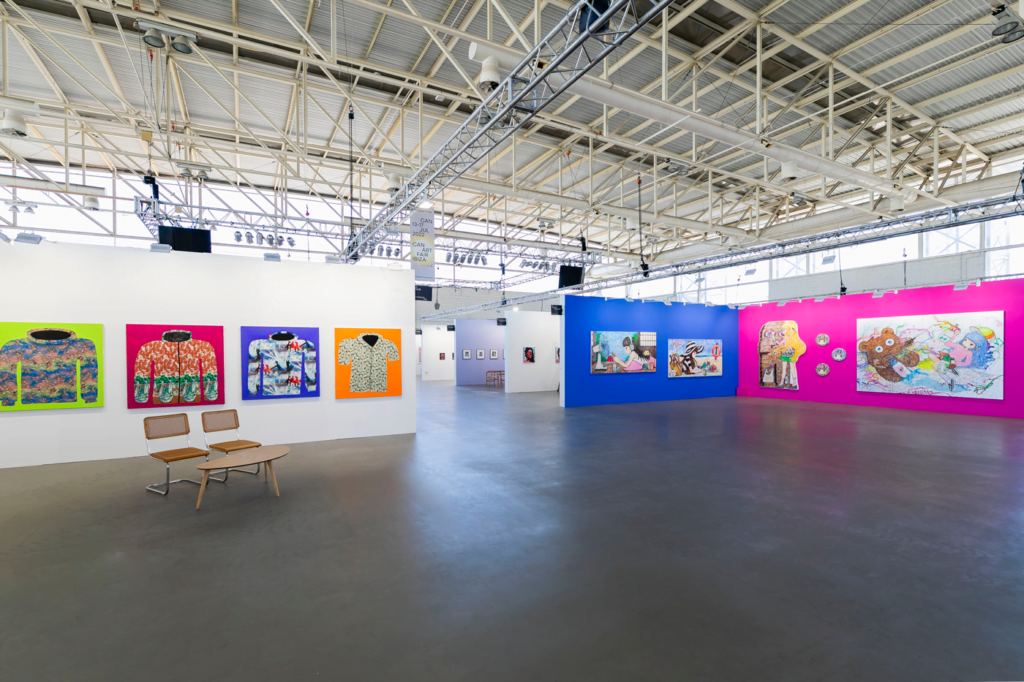 As well as offering an enriched collectors' programme of visits and events, CAN Ibiza is at the centre of an emerging Ibiza Art Week that sees local galleries, institutions and private collections organise special programming and events across the island, giving visibility to the vibrant cultural ecosystem emerging on Ibiza. CAN Ibiza's programme also includes experiences that go beyond the fairgrounds themselves, creating synergies with other cultural institutions on the island and contributing to a week in which Ibiza is filled with cultural happenings and creative energy, cementing its position at the artistic epicentre of the Balearic Islands.
Confirmed partners for CAN Ibiza 2023 include Gucci and Ocean Drive Talamanca (OD
Hotels), both returning for a second edition, as well as TASCHEN who are taking a booth at the fair for the first time.
Full list of participating galleries for CAN Ibiza 2023:
1969 Gallery – New York, USA
Allouche Benias – Athens, Greece
Ana Mas Project – Barcelona, Spain
Anna Zorina Gallery – New York & Los Angeles, USA
Ballon Rouge – Brussels, Belgium
Beers London – London, UK
Carl Kostyál – London, UK / Stockholm, Sweden / Milan, Italy
Cob Gallery – London, UK
Dio Horia Gallery – Athens, Greece
Everyday Gallery – Antwerp, Belgium
Galería Alegría – Barcelona, Spain
Galería Leyendecker – Santa Cruz de Tenerife, Spain
Galerie Droste – Düsseldorf, Germany / Paris, France
NBB Gallery – Berlin, Germany
Galerie Kleindienst – Leipzig, Germany
Galerie Rolando Anselmi – Berlin, Germany / Rome, Italy
Kristin Hjellegjerde Gallery – London, UK / Berlin, Germany / Nevlunghavn, Norway
L21 Gallery – Barcelona & Palma de Mallorca, Spain
La Bibi gallery – Palma de Mallorca, Spain
Luis Adelantado – Valencia, Spain / Mexico City, Mexico
Marian Cramer Projects – Amsterdam, Netherlands
Moosey Art – London & Norwich, UK
Ojiri Gallery – London, UK
PIERMARQ* – Sydney, Australia
Plan X – Capri & Milan, Italy
PLUS-ONE Gallery – Antwerp, Belgium
Gallery Sofie Van de Velde – Antwerp, Belgium
Ruttkowski;68 – Cologne & Dusseldorf, Germany / Paris, France / New York, USA
SHRINE Gallery – New York & Los Angeles, USA
Stems Gallery – Brussels, Belgium
superzoom contemporary art gallery – Paris, France
The Hole – New York & Los Angeles, USA
VETA by Fer Francés – Madrid, Spain
Woaw Gallery – Hong Kong / Beijing, China / Singapore
©2023 CAN:Contemporary Art Now