Fresh from her BP Portrait Award win, we talk to Jiab Prachakul. Hearing about the thorough conversations Prachakul has with her sitters before creating their portrait comes as no surprise; her paintings hum with intimacy
The influence of filmography, too, is evident in the artist's portfolio. Her "captive" scenes feel like movie stills – her figures not rigidly posed, but rather milliseconds away from action. Prachakul discusses wanting to have the instantly recognisable style of her favourite directors. As her output grows, this mission will doubtlessly be achieved.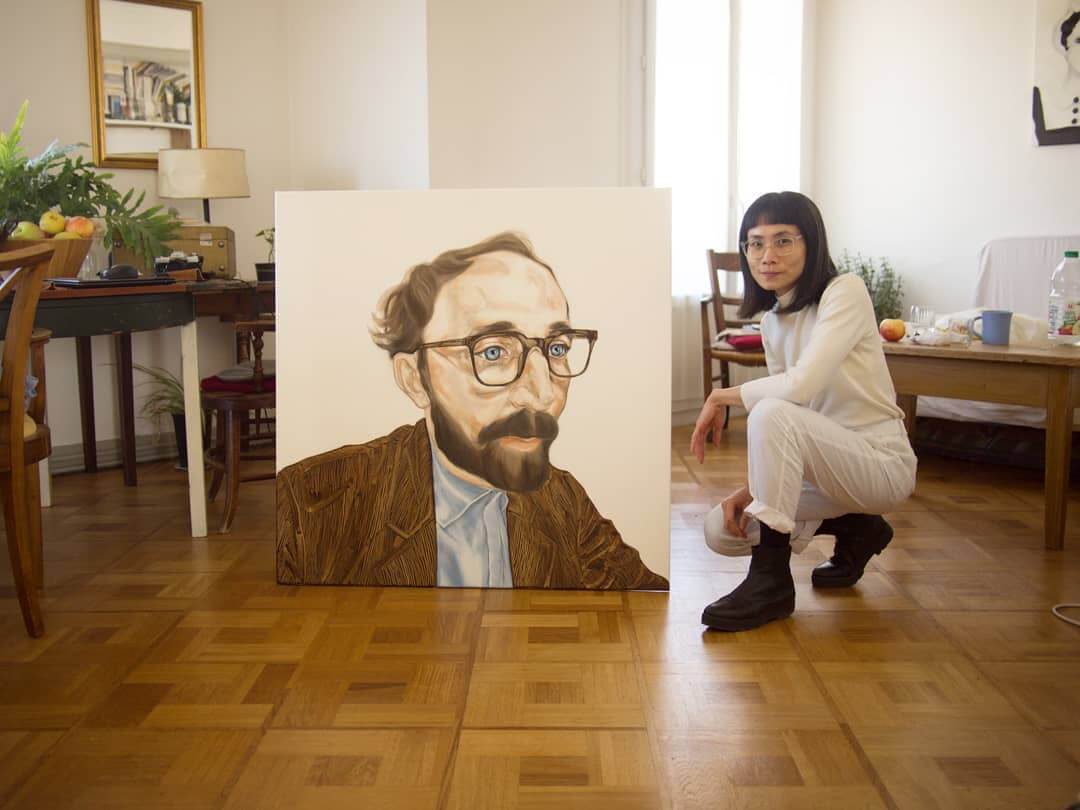 In this interview, Prachakul discusses "identity, love and a sweet solitude".
Q: First thing's first, introduce yourself! What do you make, how do you work?
Hello, I'm Jiab Prachakul, a contemporary figurative artist, also a winner of the BP portrait award this year. I'm working mainly on canvas, painting. I usually start my work with the thinking process where I summon all my research interests together and try to realise what I want to do.
What matters for me and could be shared to others. After the thinking process I will go on finding subjects, producing references. I work a lot with different sitters so a conversation between me and each sitter helps a lot to get to know each other and share our feelings, interests. So the sort of interview conversations I have with my sitters are really important for my creative process.
Then comes the part where I paint and realise the visual of the paintings. Everything I mention above then combines into a body of my work and subject matters.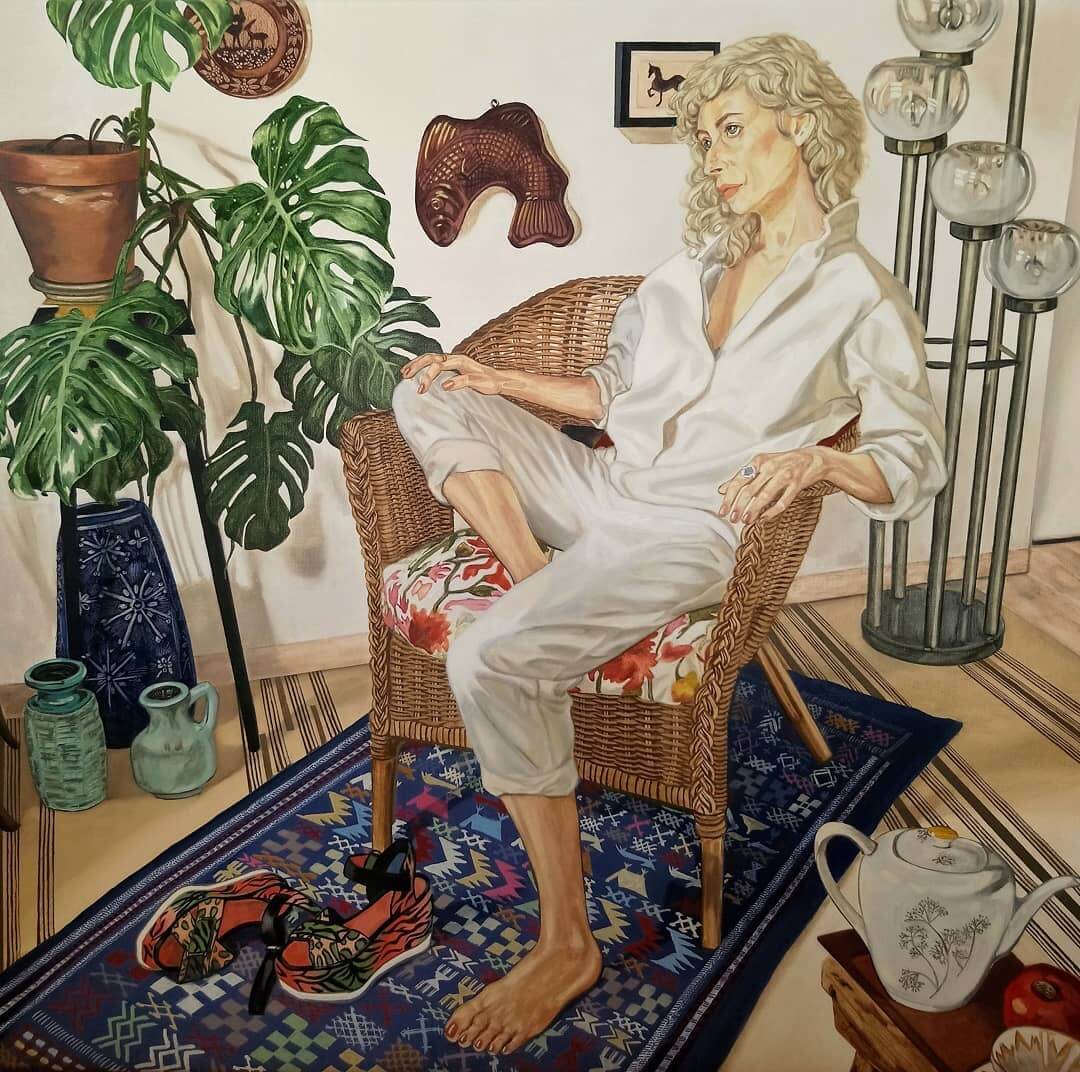 Q: What would you say your artistic background is? How long have you been working?
I started to paint 14 years ago, along with designing and making products like bags , clothing for my merchandise label. Before that I worked for 5 years in films, casting, photography, video filming.
My artistic background came strongly from films What appeals to me when I work on my painting is a movie-like setting of the captive scene. It tells a story as well as keeping memory of that moment. I like to create pictures that tells a story and feelings. I want people to also recognise that my works come from me.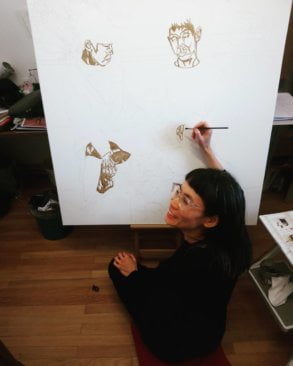 I notice that all of artist, film directors I admire have this feature too, so I guess subconsciously I wanted to achieve what artists I admire achieve.
Q: You've just recently won the BP portrait award, how does that feel?
A: surreal!
Q: How do you think the win will impact your practice?
A: It assures me what I have previously done, to follow my instinct and be honest with myself and what I do. I think audiences are intelligent and they could feel the work that speaks of genuine feeling and honestly, as an art audience I'm seeking for those kinds of quality in artworks I consume too.
Winning a prize also encourages me to go on and explore on my subject matter with the right audience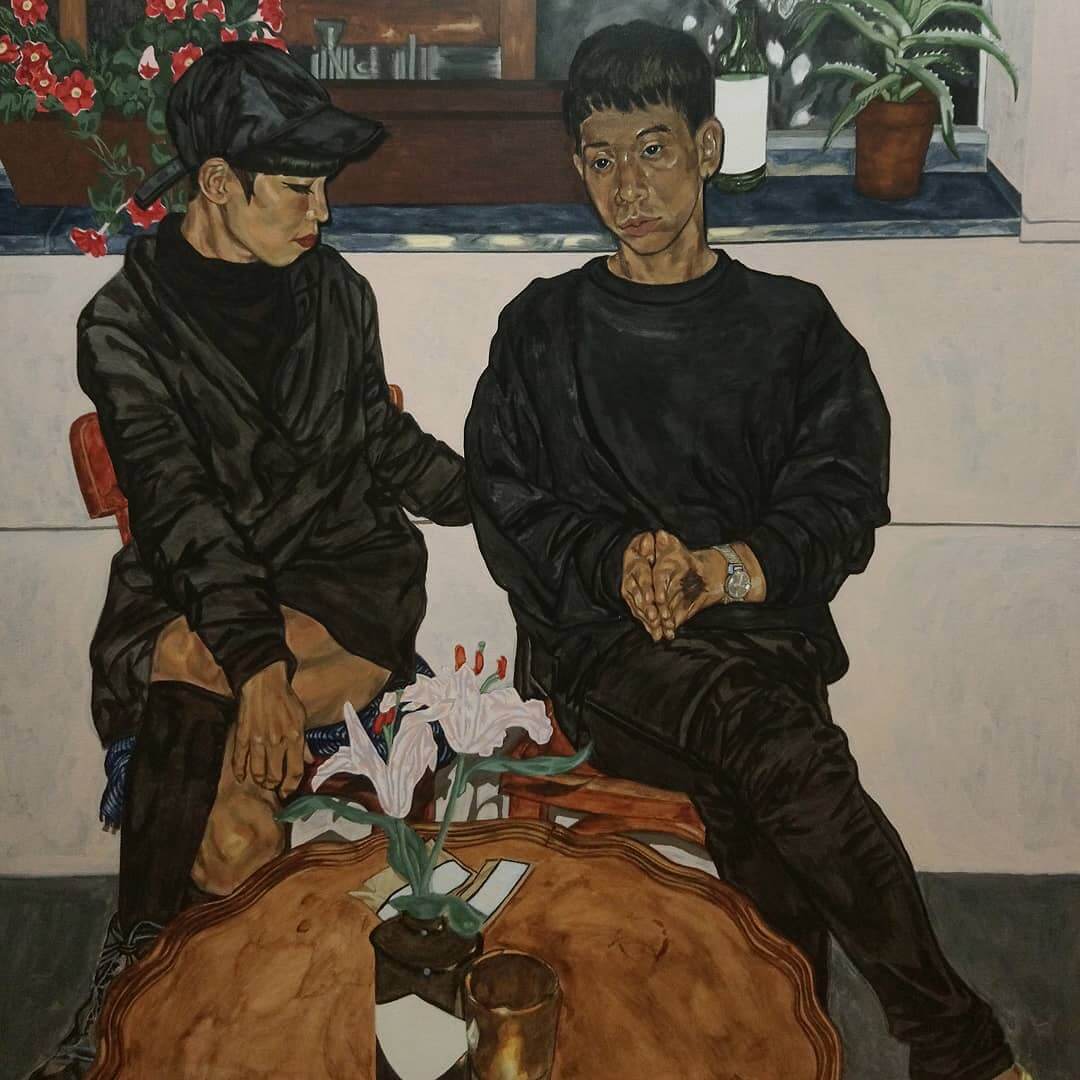 Q: What are the biggest themes in your work?
A: Identity, love and a sweet solitude.
Q: Who are your biggest inspirations
A: At the moment, the african artist movement from ​Kerry James Marshall, barkley L. hendricks, Amy sherald, Lynette Yiadom-Boakye​, Jordan casteel and Toyin Ojih Odutola Also all my favourite film directors such as Yasujiro Ozu, Ingmar Bergmann, Aki Kaurismaki, Apichatpong Weerasethakul, Eric Rohmer.
Q: ​How do you strike the balance between being an artist and being your own salesperson?
A:I always try to keep a portion of time for painting more than admin work.
Q: Social Media as a tool for artists – pro or anti?
A: For me it's a pro. I used to work independently and have no gallery. Social media helps me to communicate with my fans and audience. Like everything though I try not to get too much into it and obsess about it. It is simply a channel of communication. However I think that they must stop storing our data and reuse it on some other hidden agenda. I dream for an encrypted/decentralised social media
Q: ​What are you angry about right now?
A: I think being angry is a destructive spend of energy !
https://www.instagram.com/jiab_prachakul/
©2020 Jiab Prachakul