Atanda Quadri Adebayo | Mamus Esiebo | Daniel Tetteh Nartey Moustapha Baidi Oumarou
GR gallery
255 Bowery
New York, NY, 10002
Sept 9 – Oct 9 2021
BLUE STROKES – is a groundbreaking group exhibition showcasing multi-talented artists from different states of Africa: Mamus Esiebo, Daniel Tetteh Nartey, Atanda Quadri Adebayo, Moustapha Baidi Oumarou.
This exciting show will reveal, for the first time in a public exhibition in the U.S. , the latest series of artworks that the artists have been working on for the past months. Appositely conceived for this occasion, this bold body of new works will independently invade the gallery space, contrasting and counterbalancing each other. The show will put together in total twenty original artworks, including paintings on canvas, works on paper and a print.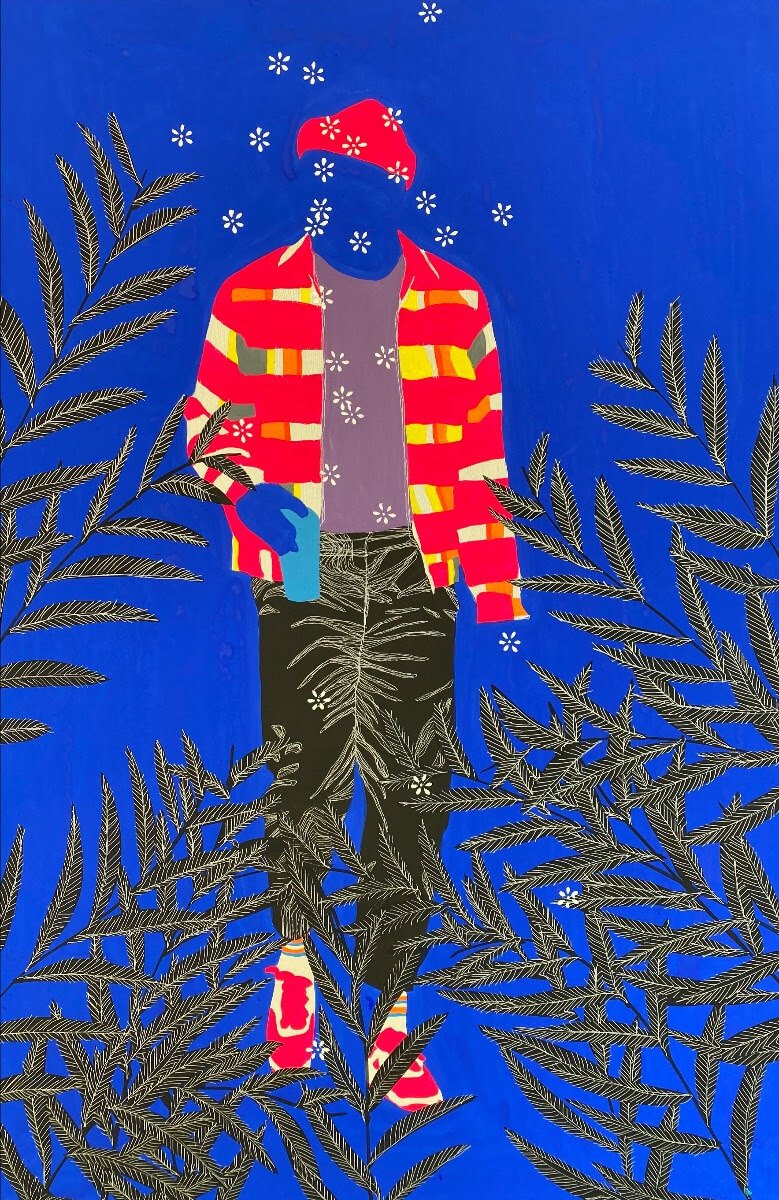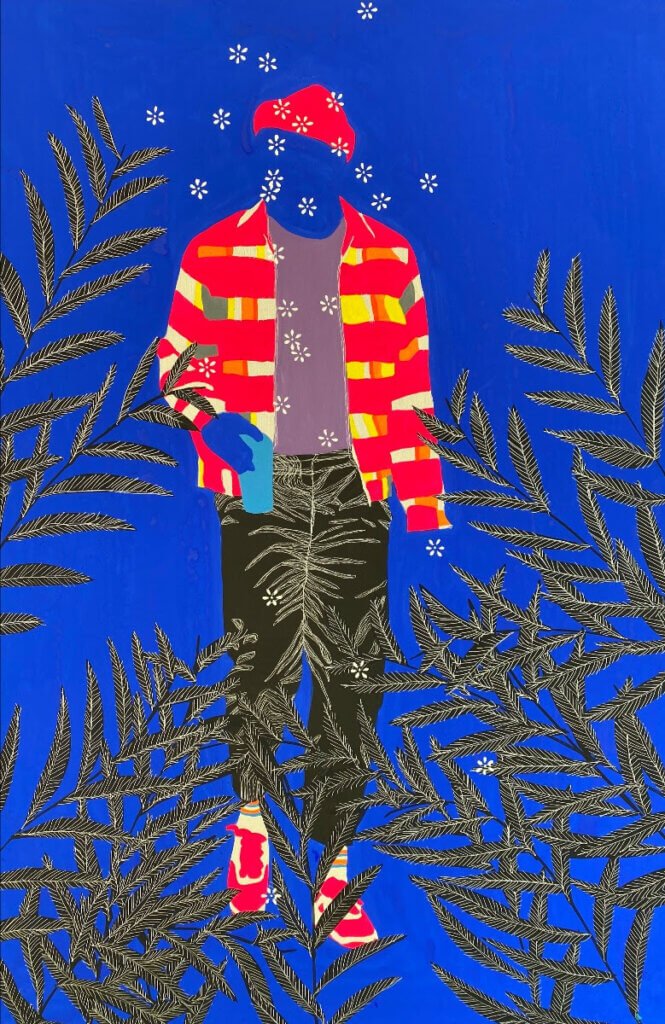 BLUE STROKES – includes artists from Ghana, Nigeria and Cameroon – all of whom have experienced and contributed to a rich history in local culture and personal heritage. Besides the shared extensive use of the blue tint and the technique used to apply it, the title refers to the color the sky and the sea, associated with freedom, elegance, inspiration, wisdom and the saturnine behavior that defines artists and keeps under control the powerful striking act of wrath.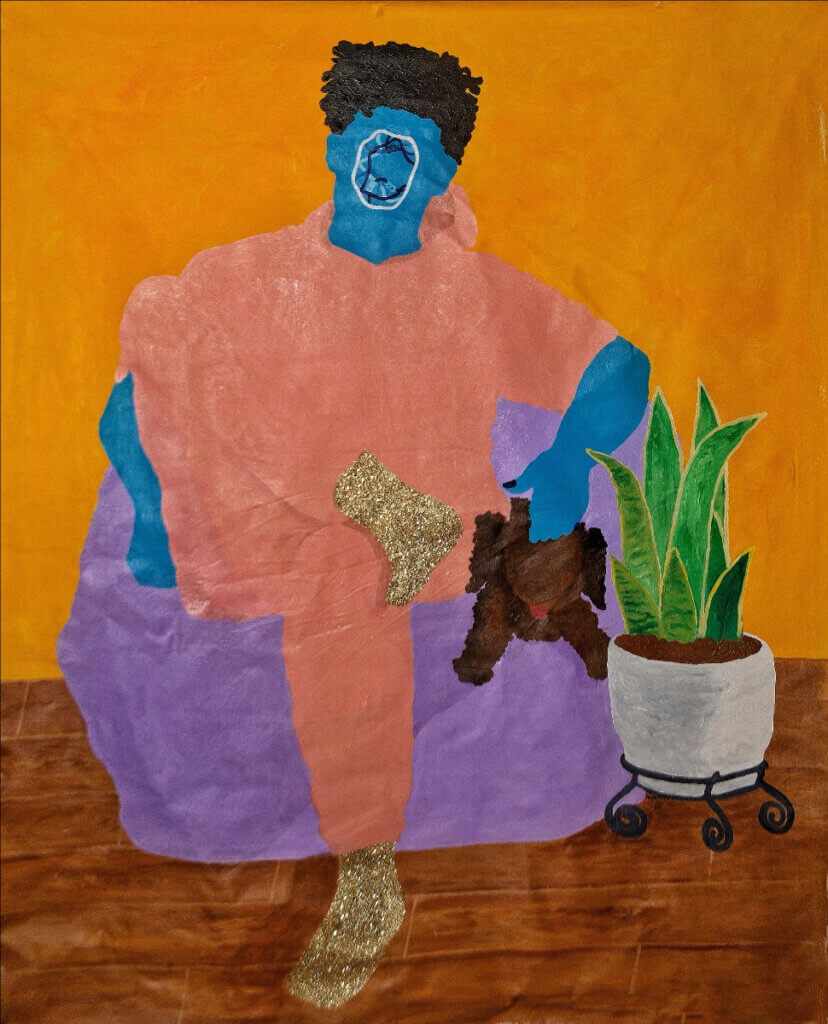 From the vivid imagery, immense balance of rich contrast, to a super concentrated explosion of color, every unique shade, texture and identity of the artists have been interwoven to create this unique exhibition. The artists hail from a variety of communities and homelands; their stories and embracement are portrayed on each piece of artwork that was specifically made to present their vision, their commitments, and their actual life.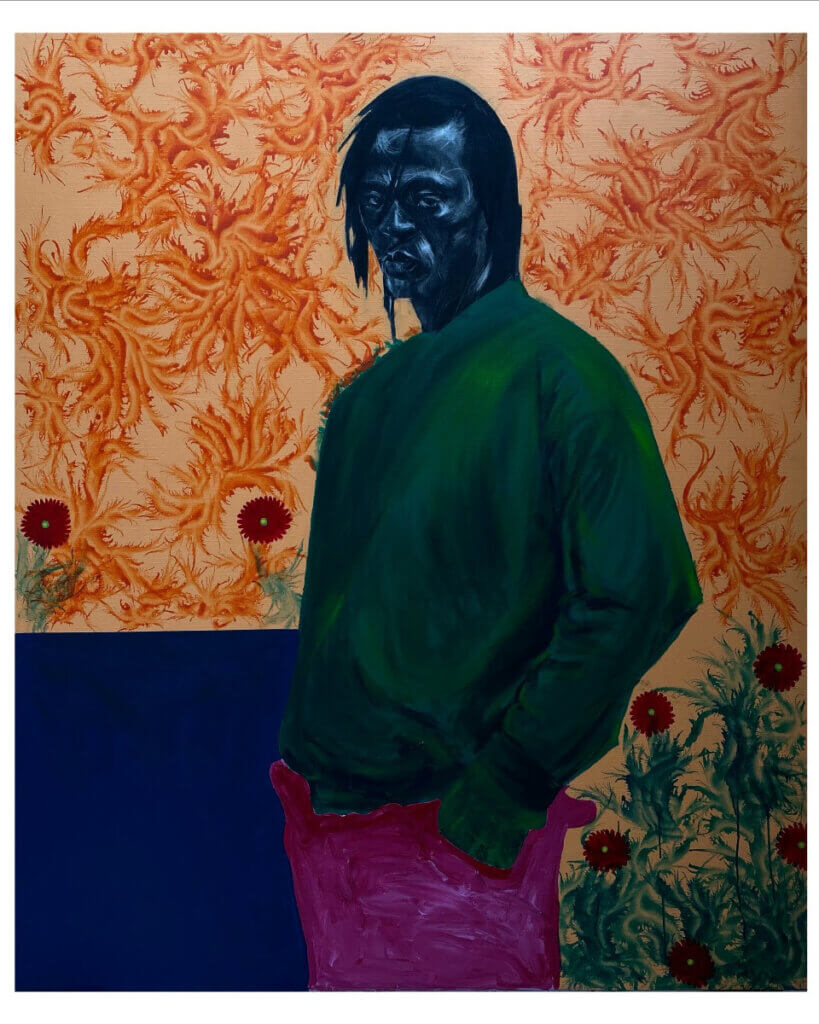 When: Opening: Thursday September 09 , 5:00pm – 8:00pm (Exhibition Dates: September 09 – October 9  2021). Members of the press can contact GR gallery in advance to schedule a private viewing and/or an interview with the artists before the exhibition is officially open. Reception will be held with no restrictions and drinks will be served. Visitors who want to attend the opening can RSVP by contacting the gallery.
©2021 GR Gallery, Mamus Esiebo, Daniel Tetteh Nartey, Atanda Quadri Adebayo, Moustapha Baidi Oumarou