Bill Claps is a New York City artist creating unique photo-based mixed media artworks from sources as varied as language and code, calligraphy, Chinese landscape painting, Japanese woodblock prints, the human figure, expressionism, and appropriated images from contemporary art. Claps has two main series of works – Natural Abstractions and It's All Derivative, the two series have very different and distinct imagery while united by his distinctive practice that combines photography, printing, painting and digital processes.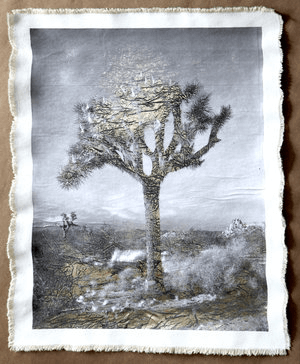 Natural Abstractions is Claps' homage to traditional Chinese painting and Japanese master printmakers of the 18th century whose graphic style influenced the European Impressionists. The process begins with photographs taken in varied forests and mountains around the world which are processed digitally, printed in black and white with a layer of gold foil utilizing a unique process he developed and then paints into the images. 
In pieces created from Chinese and Japanese imagery, Claps creates two pieces, a positive and negative, in order to articulate the duality that is the basis of much of Asian culture.  Claps has posted a video about his travels to China and Japan to create this series which can be viewed here.
In the It's All Derivative series comments on the practice of appropriation and veneration in the art world. Claps uses the same process as described above combining imagery from Warhol, Duchamp, deKooning and Richard Prince to iconic pop stars like Kate Moss and James Bond, and religious iconography, each overlaid with the visual language of Morse code.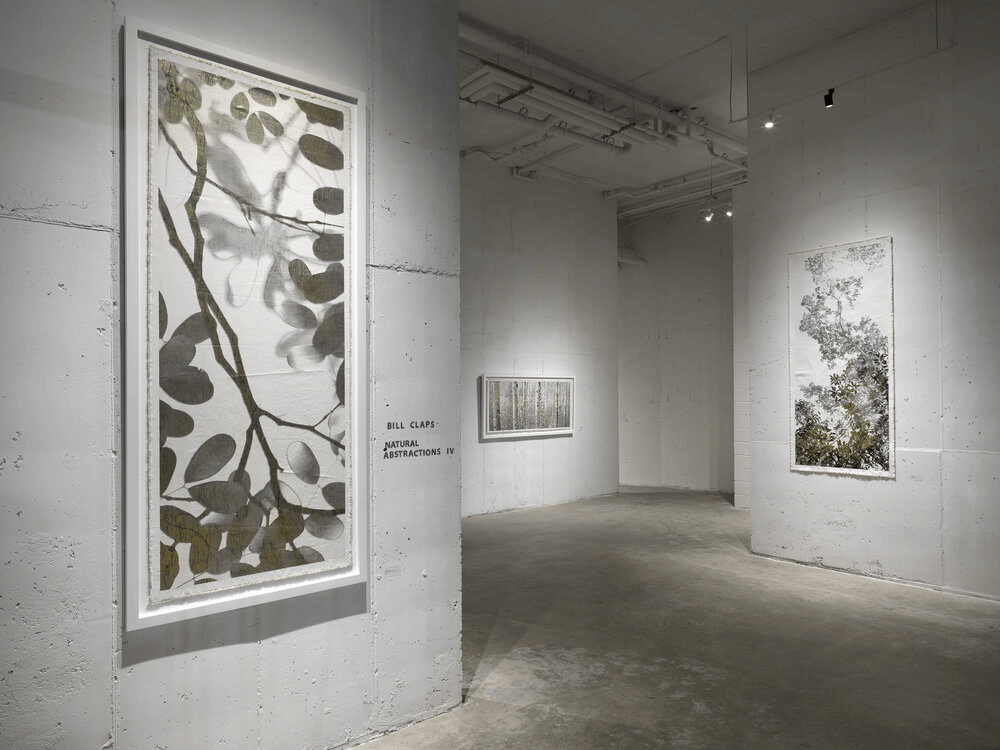 During the year of Covid Claps is exhibiting worldwide with a potential two-person exhibit at Ying Gallery, Beijing; Artisti che Collezionano Artisti a traveling exhibit to five Italian museums; included in Mortality: A Survey of Contemporary Death Art curated by Donald Kuspit and Robert Curcio which was scheduled to be at the Katzen Art Center, Washington, DC, last spring; and he was selected for Jason McCoy Gallery's Drawing Challenge last April.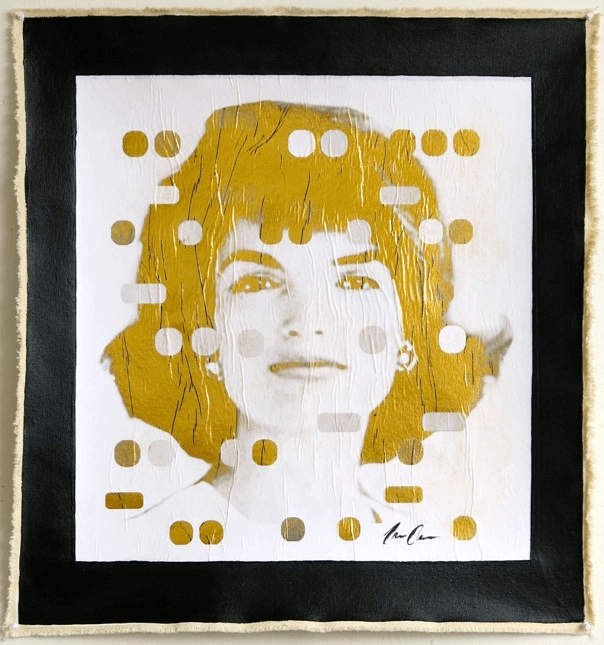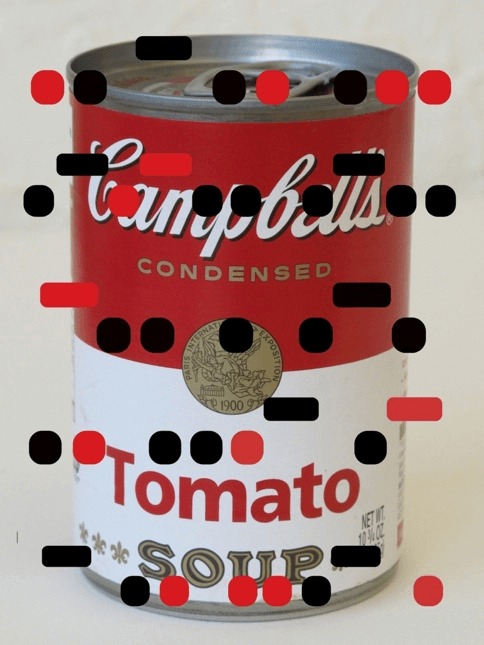 Claps ended last year with a review in Whitehot Magazine for his solo exhibit, Natural Abstractions IV: China & Japan, at Keyes Gallery, NYC. In the past 15 years Claps has had almost 100 solo and group exhibits in the USA, China, France, Georgia, Italy, Japan, Saudi Arabia, and Switzerland.
©2020 Bill Claps All rights reserved