This well could be the most expensive box truck in the world, not cause of the high tech features that an Elon Musk haulage vehicle posses. But, because it been hand-painted by the one and only Banksy. An outspoken, statement piece by one of the most alluring artists of the 20th century, Turbo Zone Truck (Laugh Now But One Day We'll Be in Charge) (2000)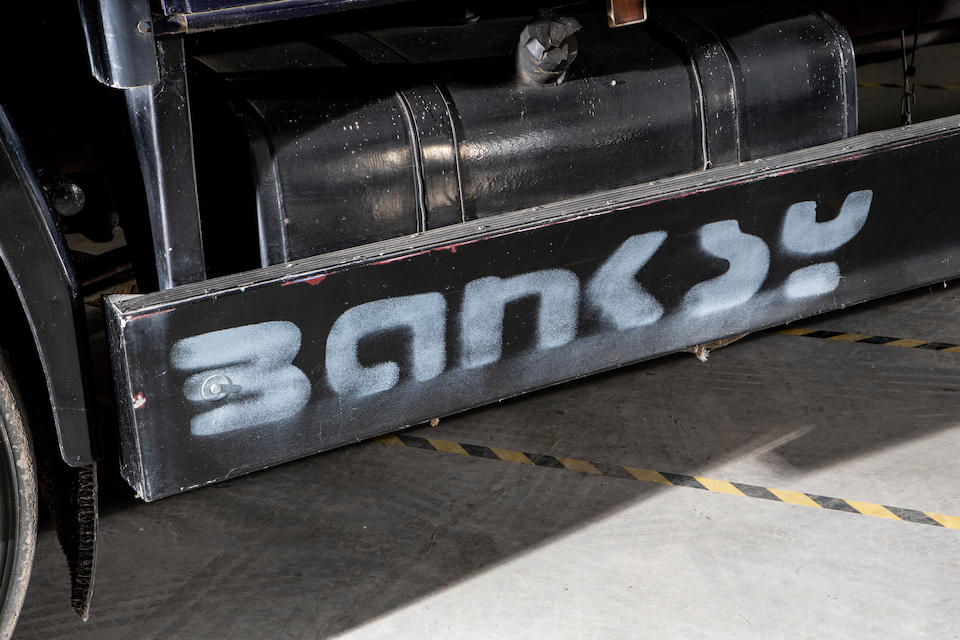 This 1988 Volvo 1988 FL truck is not your average day workhorse truck, but an exceptional piece of art history. Banksy gives life to this bohemian art piece in the early 2000s when he was just regular Banksy. This Volvo Box truck exhibits an abundance of Banksy signature trademarks which we is how we recognize his artworks today. Banksy has embraced the mule of everyday worker as an open canvas, that's embedded with his critical humor and his strong graffiti ethos.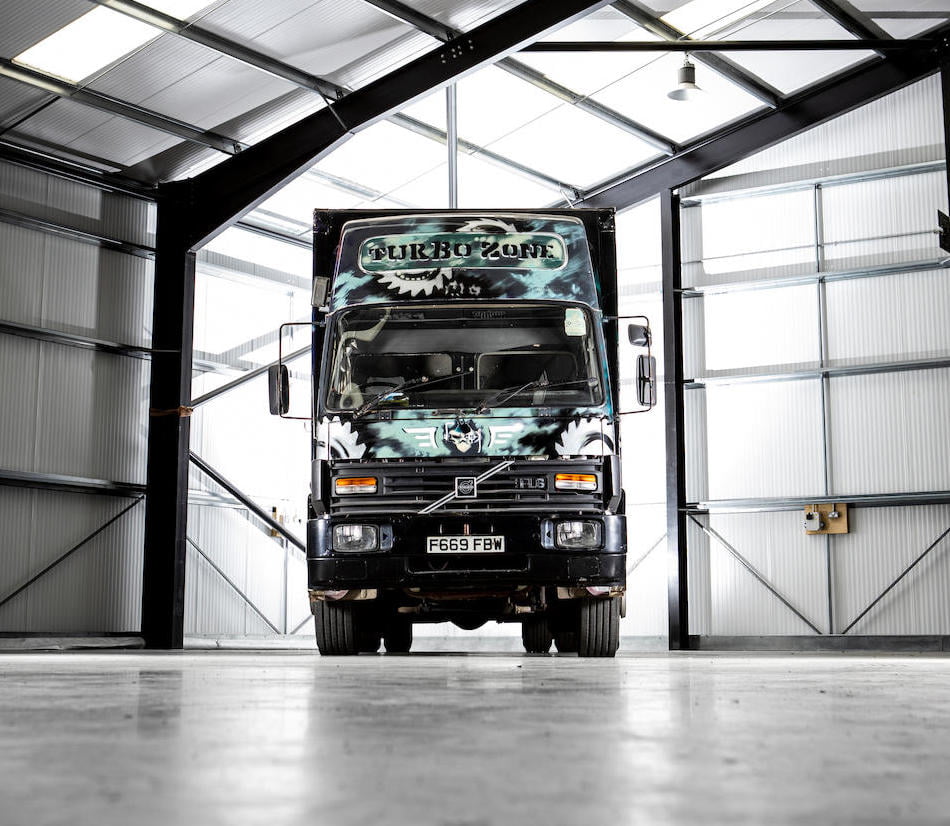 This is the most expensive box truck in the world, and it will be on auction at renowned international auction house Bonham's this month for an estimated value of £1000000 -1500000. You got to remember this is no regular old workhorse this is a hand-painted 17-ton Banksy masterpiece.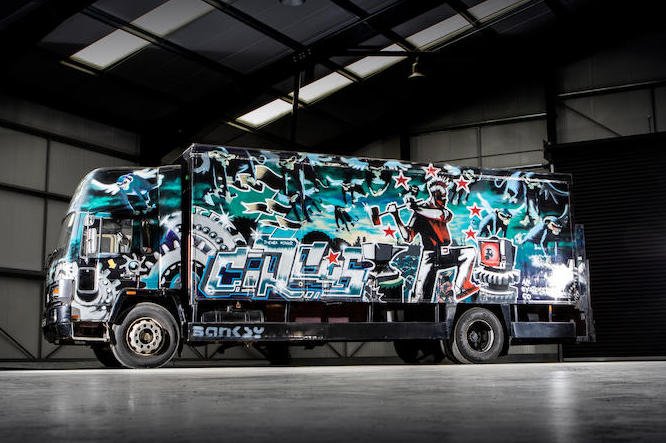 Banksy first came in contact with The Volvo truck by Mojo, the co-founder of Turbozone Circus at a party in Spain to celebrate the millennium. He began working on the truck right way freehand. Over the years the Volvo truck toured Europe and South America with the Turbozone circus. We have seen artists with cars before like Jeff Koons BMW, and the Keith Harring BMW Z1.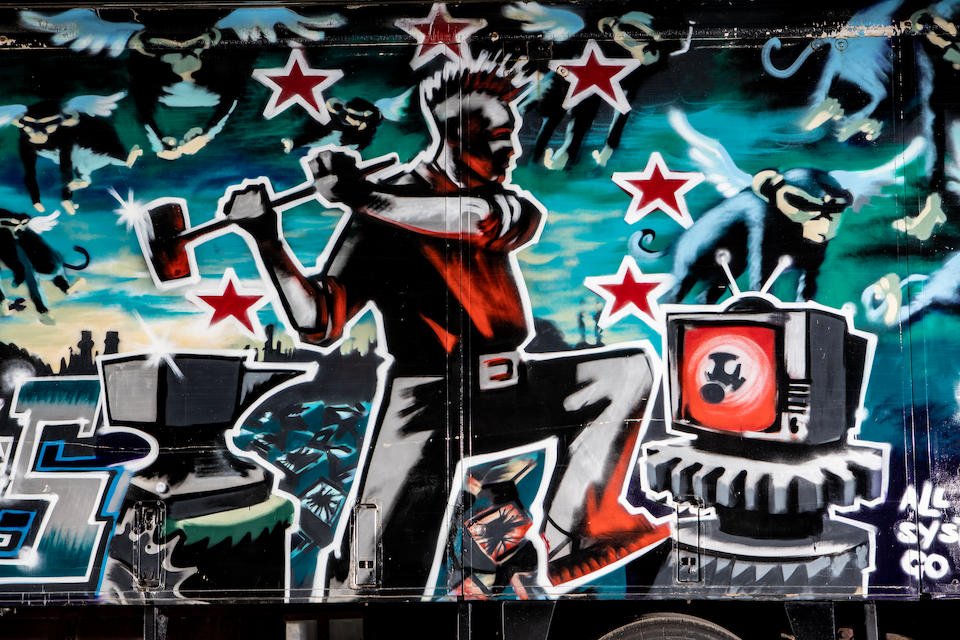 We also have seen a truck from the man himself Banksy NYC Food Truck a few years back, nevertheless "Laugh Now But One Day We'll Be in Charge" is pure Banksy anti-establishment gold, a real art indulgence. Which will be available at Bonhams' Goodwood Revival: Collector's Motor Cars and Automobilia auction in Chichester, Goodwood on September 14th, 2019, at 13h BST.
Art Work Detials
Banksy (British, born 1975) Turbo Zone Truck (Laugh Now But One Day We'll Be In Charge) 2000
*Signed twice in stencil
*This work was executed in 2000
*This work is accompanied by a certificate of authenticity issued by Pest Control Office
Provenance
Acquired directly from the artist in 2000
Literature
Banksy, Wall and Piece, London 2005, p. 5, illustrated in colour
Vechile Detials
1988 VOLVO FL6 TRUCK
Registration no. F6669 FBW
Chassis no. YB1E6A4AOJB422208
Offered with a V5C Registration Document
©2019 Banksy, Bonhams