This catalogue will be released to coincide with the exhibition of the same name opening on 9 November 2023 at Hauser & Wirth New York, 22nd Street. It presents Anj Smith's latest body of work, where ecologically devastated landscapes are host to liminal beings and creatures.
The artist's luscious paintings invite viewers to consider the fluidity of their perceptions of the world. Anj Smith: Drifting Habitations' features a conversation between psychologist Orna Guralnik and the artist, in which such themes as plurality, rewilding and repurposing are discussed, as well as a poetic intervention by author Claire-Louise Bennett, who conjures up a roiling world of her own and plays with readers' understanding of reality, nature and self.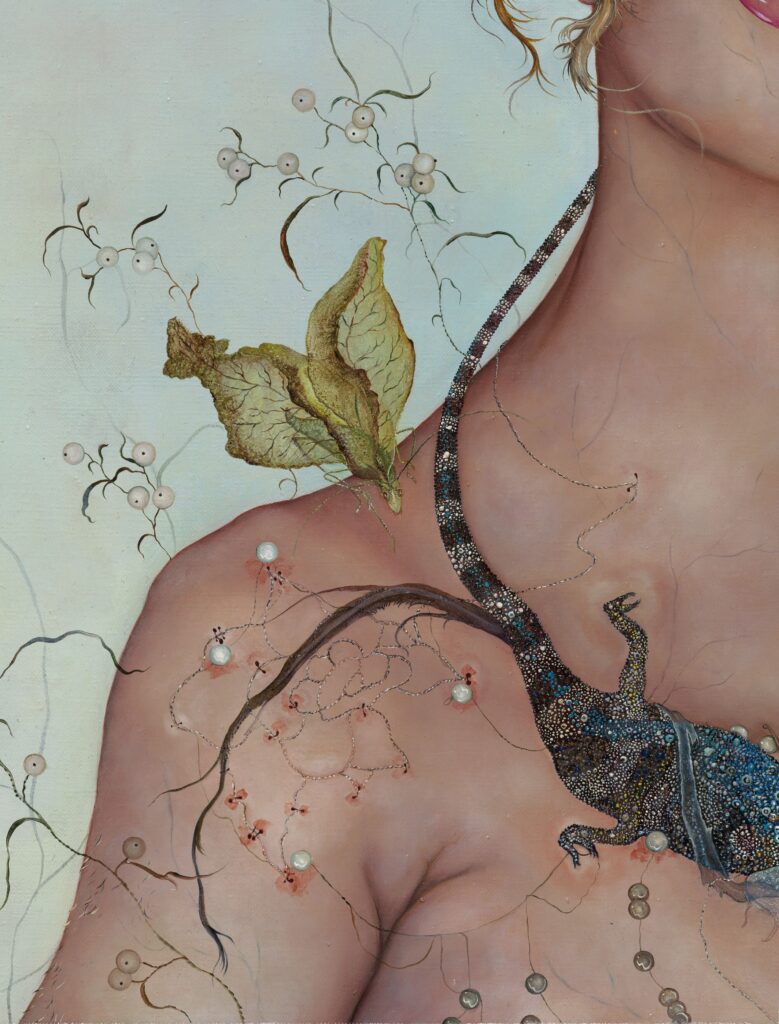 About Anj Smith
Anj Smith intricately balances the realms of portraiture, landscape, and still-life, creating an elusive category all her own. Through her deep engagement with the medium of paint, she depicts a hauntingly beautiful world where vibrant flora, mysterious fauna, and evocative human figures inhabit landscapes marred by ecological decay. Her work isn't meant for a quick glance; it demands careful attention and engagement, beckoning viewers to consider complex issues such as gender ambiguity, ecological crises, mental unrest, and the nuances of desire.
Anj Smith: Drifting Habitations
​Text by Claire-Louise Bennett
​Conversation between Anj Smith and Orna Guralnik
English, hardcover
​24.5 x 31 cm, 114 pages (tbc)
​ISBN: 978-3-906915-83-8
​Release date: 9 November 2023
©2023 Hauser & Wirth Publishers