Ai Weiwei: Zodiac
January 27 – March 5, 2023
Vito Schnabel Gallery
Via Maistra 37
7500 St. Moritz Switzerland
Ai Weiwei: Zodiac, an exhibition focused upon three central groups of work from the artist's oeuvre, including the triptych Dropping a Han Dynasty Urn (2015); twelve wall-based LEGO Zodiac portraits (2018), exhibited for the first time; and the celebrated series Circle of Animals/Zodiac Heads: Gold (2010), comprising twelve sculptures in gilded bronze. Opening January 27, 2023 at Vito Schnabel Gallery St. Moritz space, Ai Weiwei: Zodiac is the gallery's first collaboration with the renowned Chinese artist and activist. The exhibition will be on view through March 5.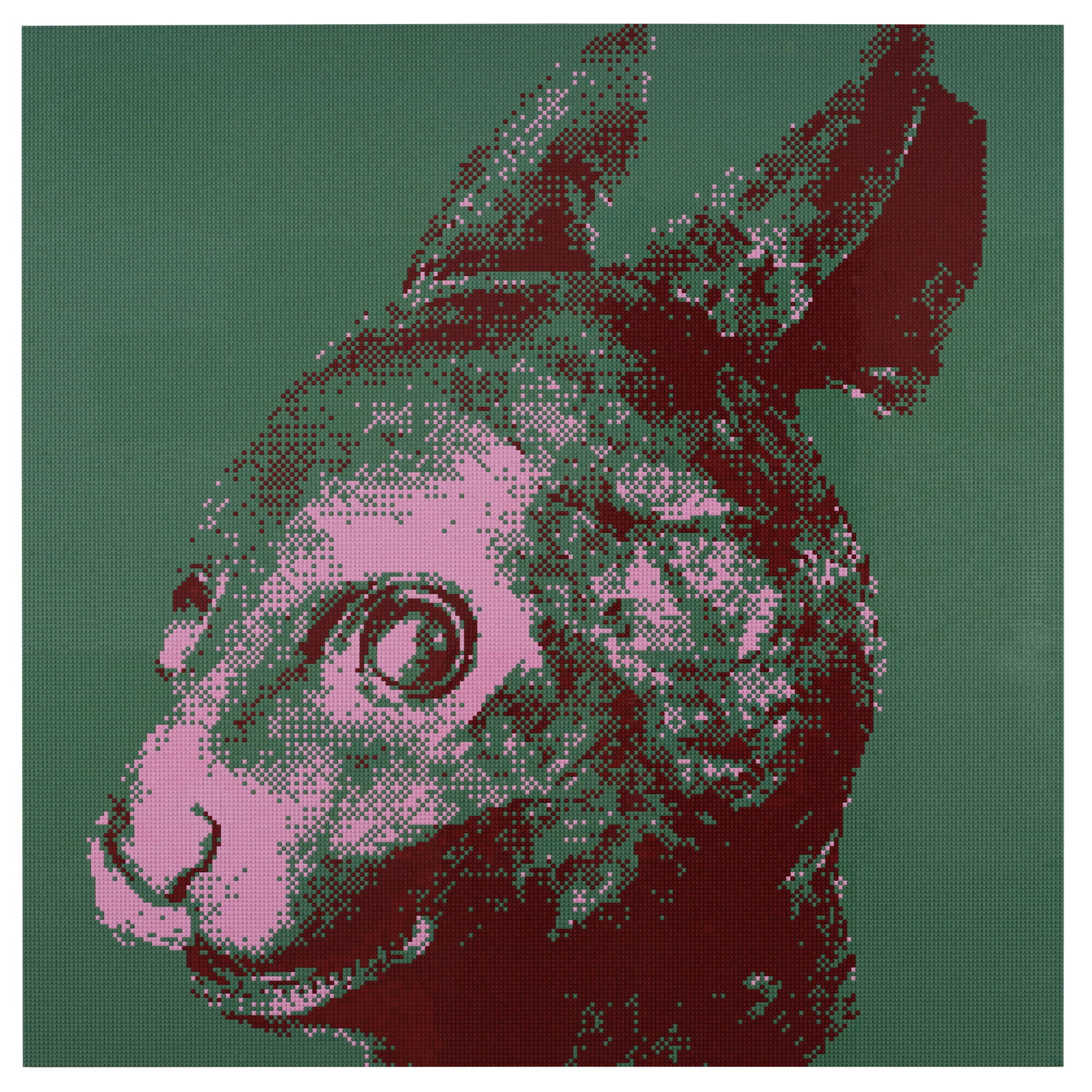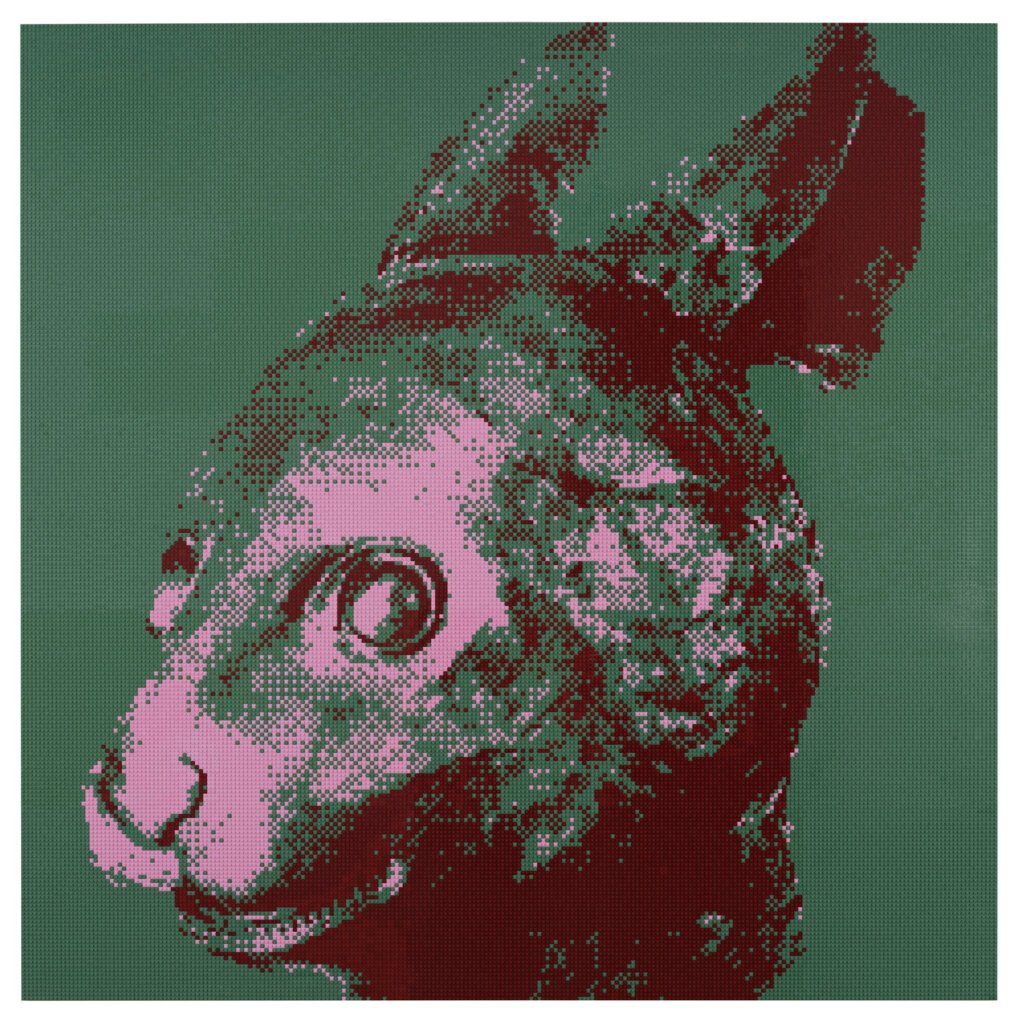 Engaging Ai Weiwei's deep admiration for the Duchampian readymade and his longstanding interest in ancient historical artifacts, the works on view in this exhibition raise questions about authenticity and the formation of cultural values, and scrutinize existing power structures. Together, they create tension between past and present, ancient and modern, in order to provoke important conversations about loss and preservation, repatriation and cultural heritage, censorship and surveillance. With Zodiac,Ai Weiwei invites the visitor to join in his exploration of the relationship between an original and a copy, what is "real" and "fake", and where authorship begins and ends.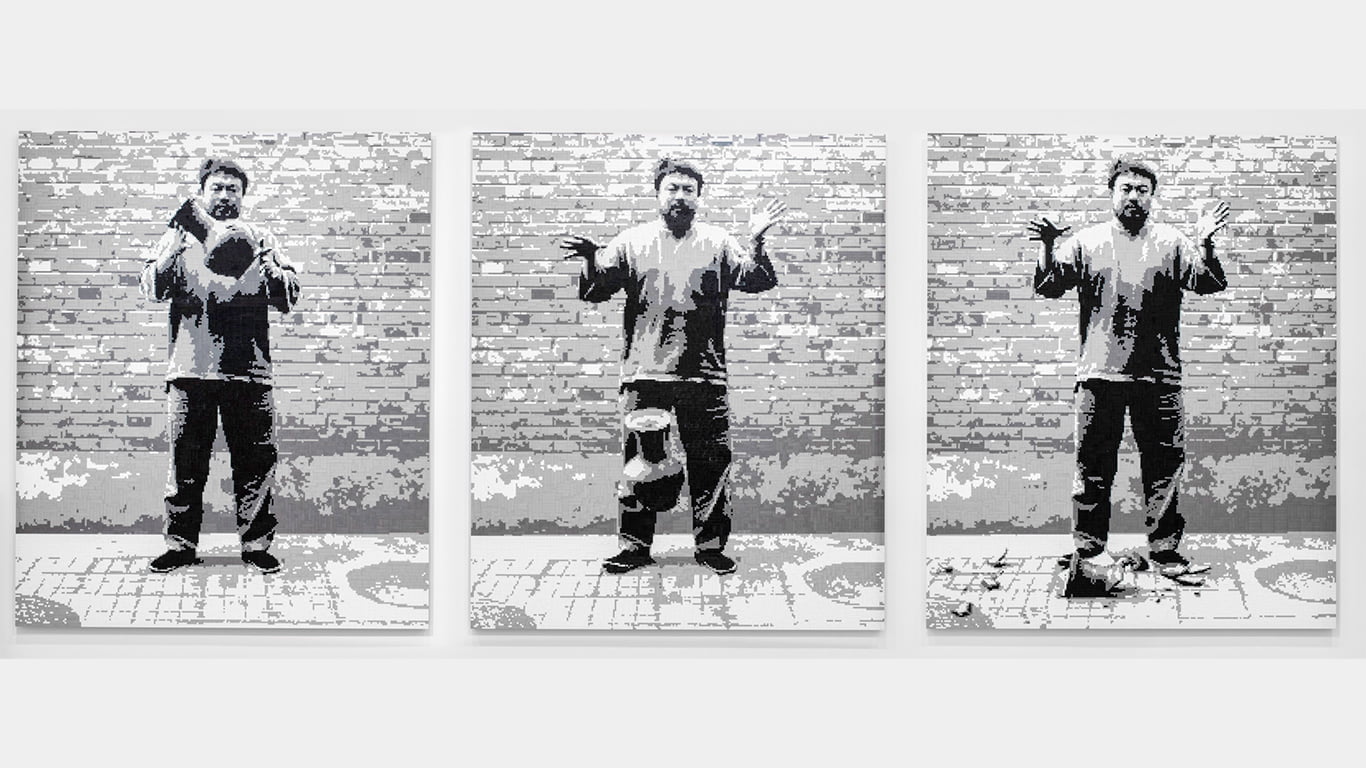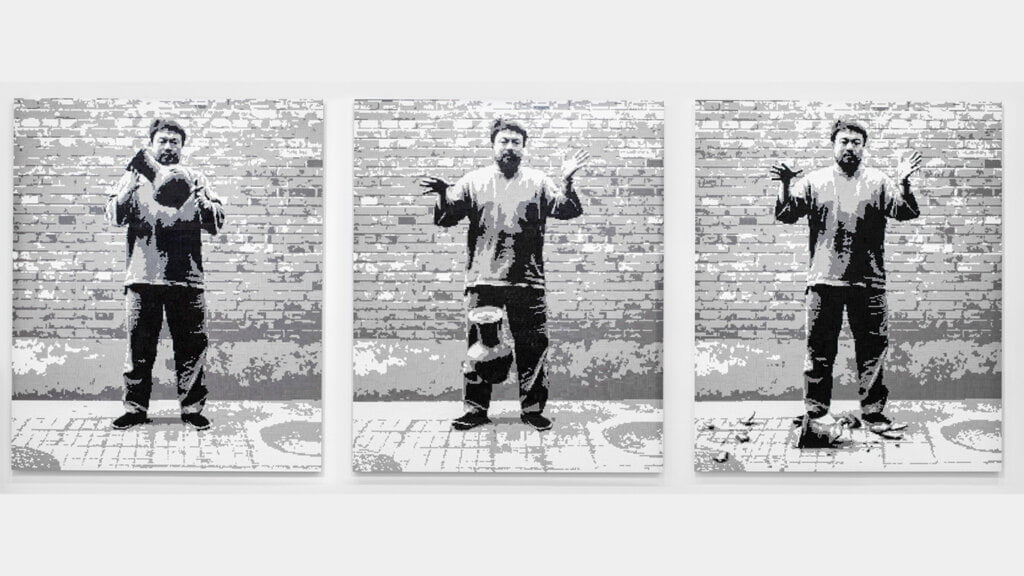 In 1995, the artist unveiled Dropping a Han Dynasty Urn, one of the most provocative works of his oeuvre up to that point: a series of black-and-white photographs that captured him shattering a precious 2000 year-old ceremonial urn. For the performance documented in these photographs, Ai stood before the camera, staring directly into its lens to confront the viewer's gaze while the camera shutter clicked. The resulting three images of Dropping a Han Dynasty Urn show the urn in the artist's hands; the urn falling to the ground; the urn smashing into shards on the floor. Challenging existing value systems through a highly subversive act, this piece was Ai's response to China's Cultural Revolution (1966-76), its decade-long desecration of antiquities and relics under Chairman Mao, and the effects of that obliteration via a gesture of both destruction and transformation.
In the exhibition at Vito Schnabel Gallery, visitors will find Ai's reimagining of this seminal work Dropping a Han Dynasty Urn (2015). Created twenty years after Ai's breakthrough shattering of an ancient urn, the version on view is rendered in LEGO bricks. Arranged in three panels, the LEGO blocks achieve a pixelated black, white and gray-scale effect that approximates digital imagery and surveillance footage – the photography-based idioms familiar to a generation for whom everyday life is mediated by the Internet.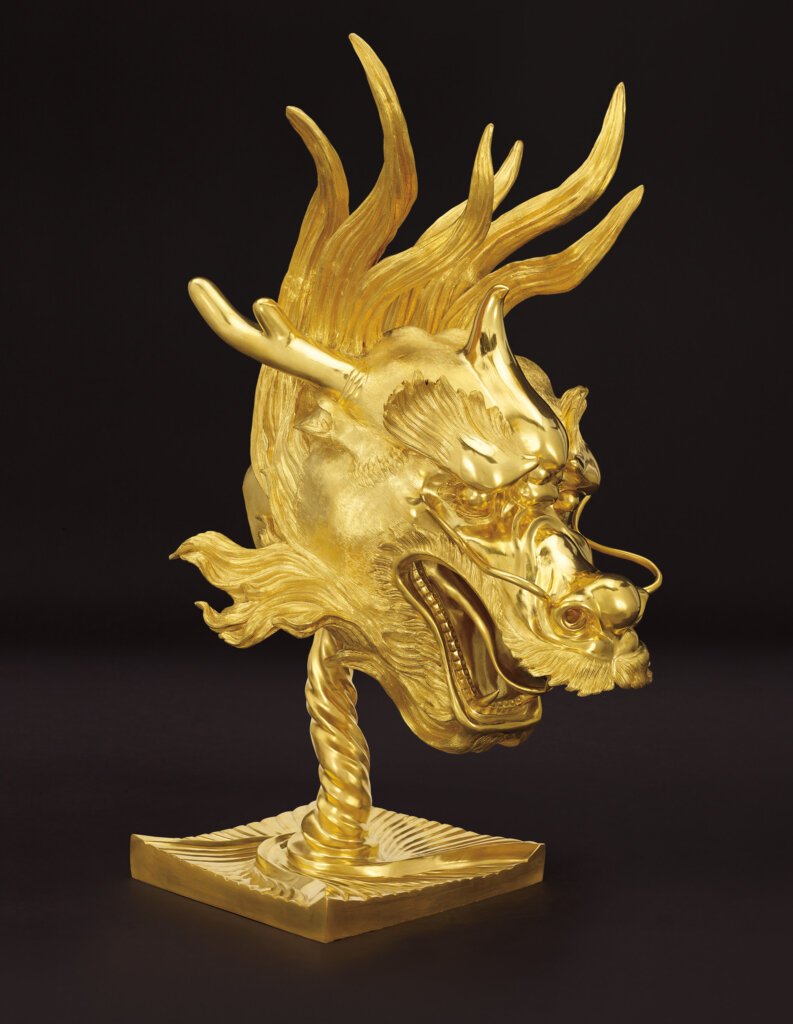 Drawn to them for their accessibility and playful sensibility, Ai has employed LEGO bricks in his artistic practice since 2007. These colorful building blocks are intuitive tools for creative expression and storytelling by children and adults alike. Ai has repeatedly referred to LEGO as a "language", an analogous form of visual communication that uses patterned, systematic ways of building to express symbols and visual ideas. Its combination of versatility and precision allows the builder to create a specific design– a famous landmark building, for example– from an idea or set of instructions. Its replicability and industrial design as a readymade object, speaks to the influence of his artistic forebears, Warhol and Duchamp. Ai explains: "Lego destroys this idea of an 'original', which I like."
The artist's longstanding examination of the human condition and critique of authoritarian systems manifests as a poignant statement throughout his work. In the past, Ai has used LEGO to bring attention to human rights violations, acts of censorship, and issues relating to freedom of expression.
©2023 Ai Weiwei, Vito Schnabel Gallery, Argenis Apolinario