On 7th of September 2023, Baltimore-based artist Vinnie Hager, celebrated for his unmistakable bold lines, shapes, and patterns, will launch his groundbreaking art project titled 'Diary'. Hager will release an open edition NFT, and 100 lucky owners will receive an original drawing by Hager to complement their purchase. This pioneering venture will blend the realms of physical and digital art, aspiring to be one of the year's most inclusive art projects. The collection aims to reach both traditional art enthusiasts and digital art collectors alike, tracing Hager's career from his early exploration in drawing from 2016 until now. 
Hager, an artist known for his iconography-centric art style showcased in 'Letters', a 2021 digital art project that has generated $10 million worth of trading to date, will unveil his latest venture this September, centred on a collection of open edition digital artworks that will be available via OpenSea.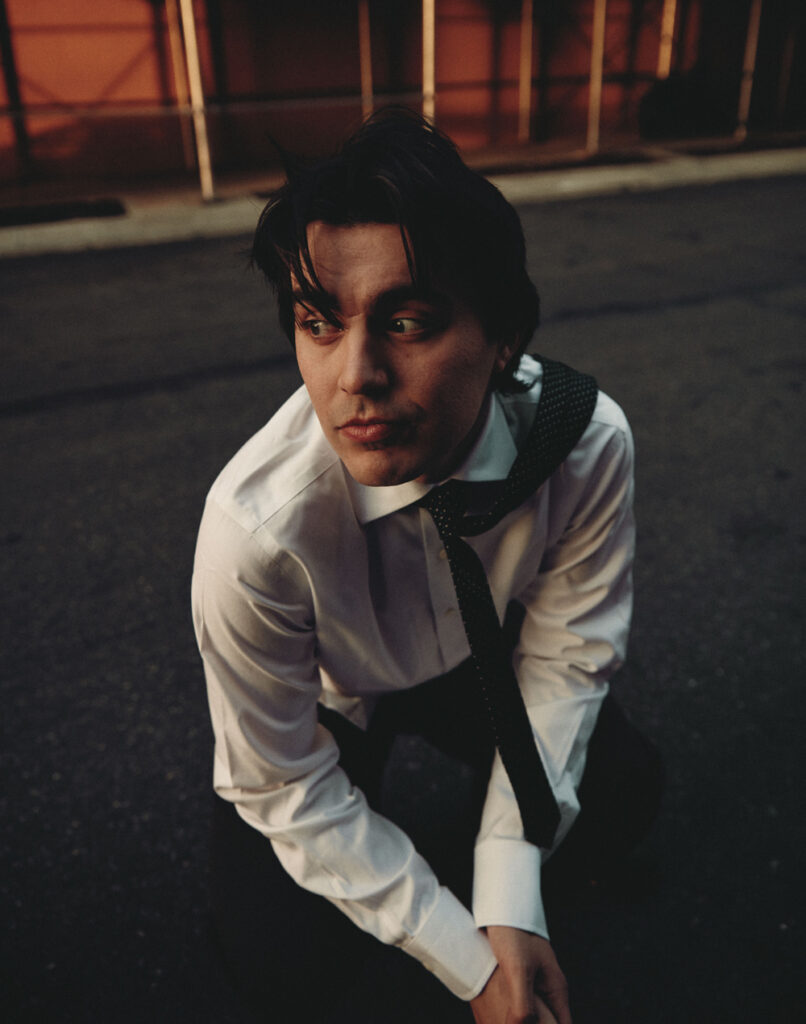 Every digital artwork purchased will stand distinct, drawing from 12 diverse aesthetic categories and multiple colourways, tracking the evolution of Hager's stylistic artistry over the course of his career. Striving for universal accessibility in the art market, each piece in the open edition is priced at $86 and owners of these digital art works can further claim a physical print of their purchase at a later date.
This first-of-its-kind collection is paired with a physical claim aspect, where Hager will distribute 100 significant drawings – created between 2016 and 2023 – to the respective digital artwork holders. These 100 unique physical artworks – the basis of the digital artwork collection – chronicle Hager's transformative seven-year journey, a period marred by personal losses including the passing of both his parents and his half-brother.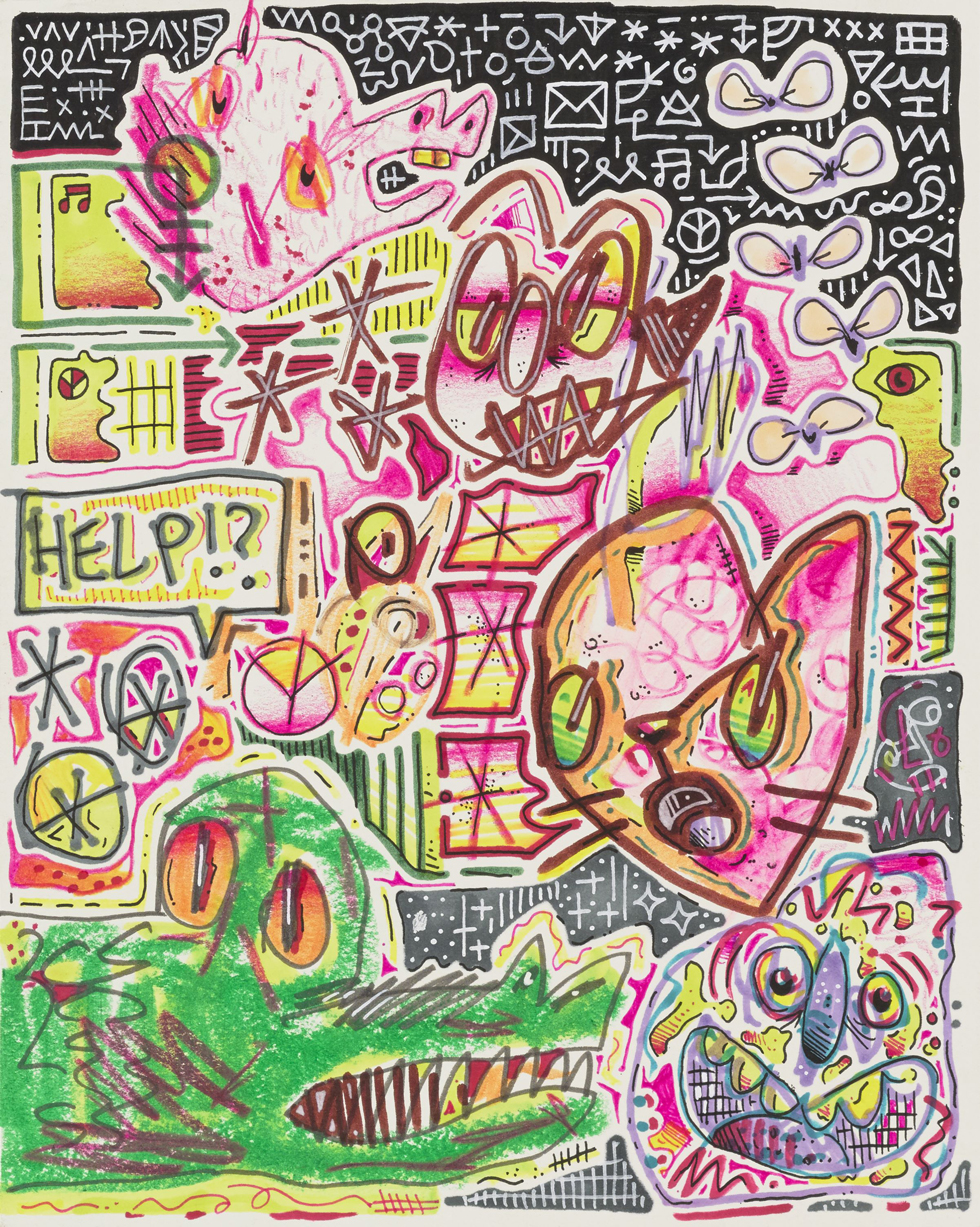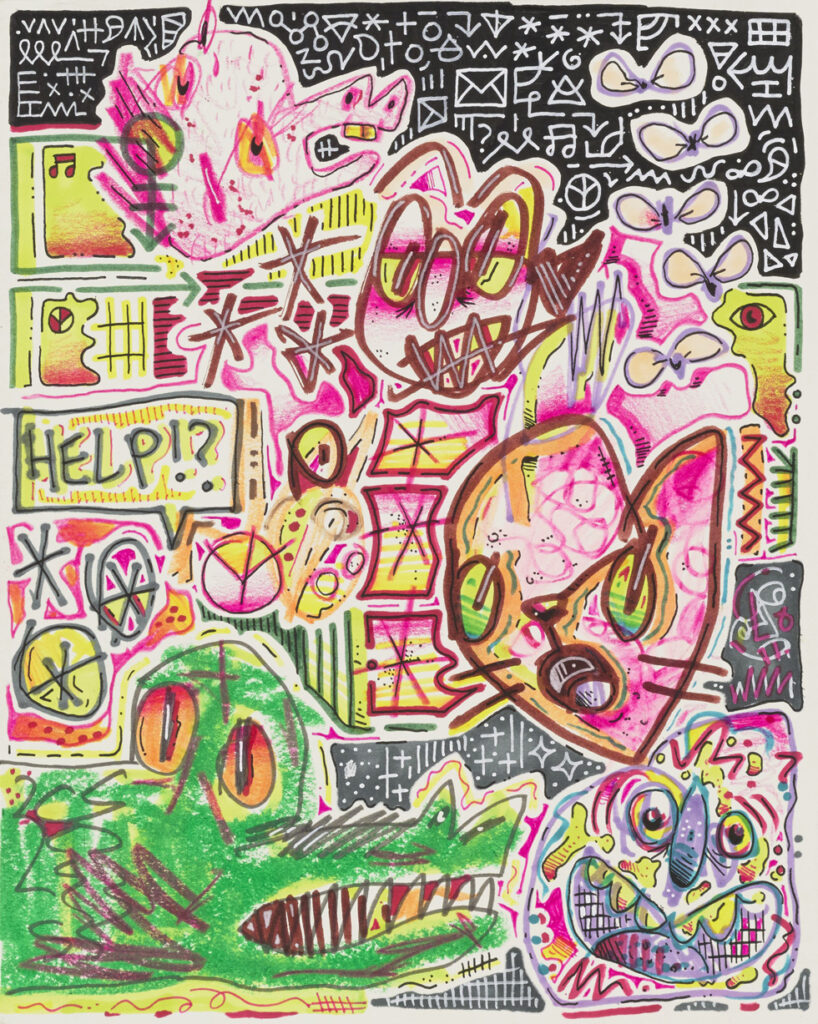 This poignant collection stands as a testament to Hager's enduring spirit and acts as a visual diary, chronicling his emotional evolution. By sharing his story through these compelling artworks, Vinnie aims to convey how his artistic practice and therapeutic drawing process became his "saving grace," enabling him to overcome hardships and find new avenues for success, connections, and self-expression.
"For me, drawing is the baseline of all my artwork and transitions into my daily life and habits. These 100 artworks that I've done over the past 7 years are so important to me because they act as a visual diary through from the really tough times, to the good times. I wanted to be able to reimagine those different eras of my life through a digital lens, having the process of this collection breathe new life and the meaning of that visual language." – Vinnie Hager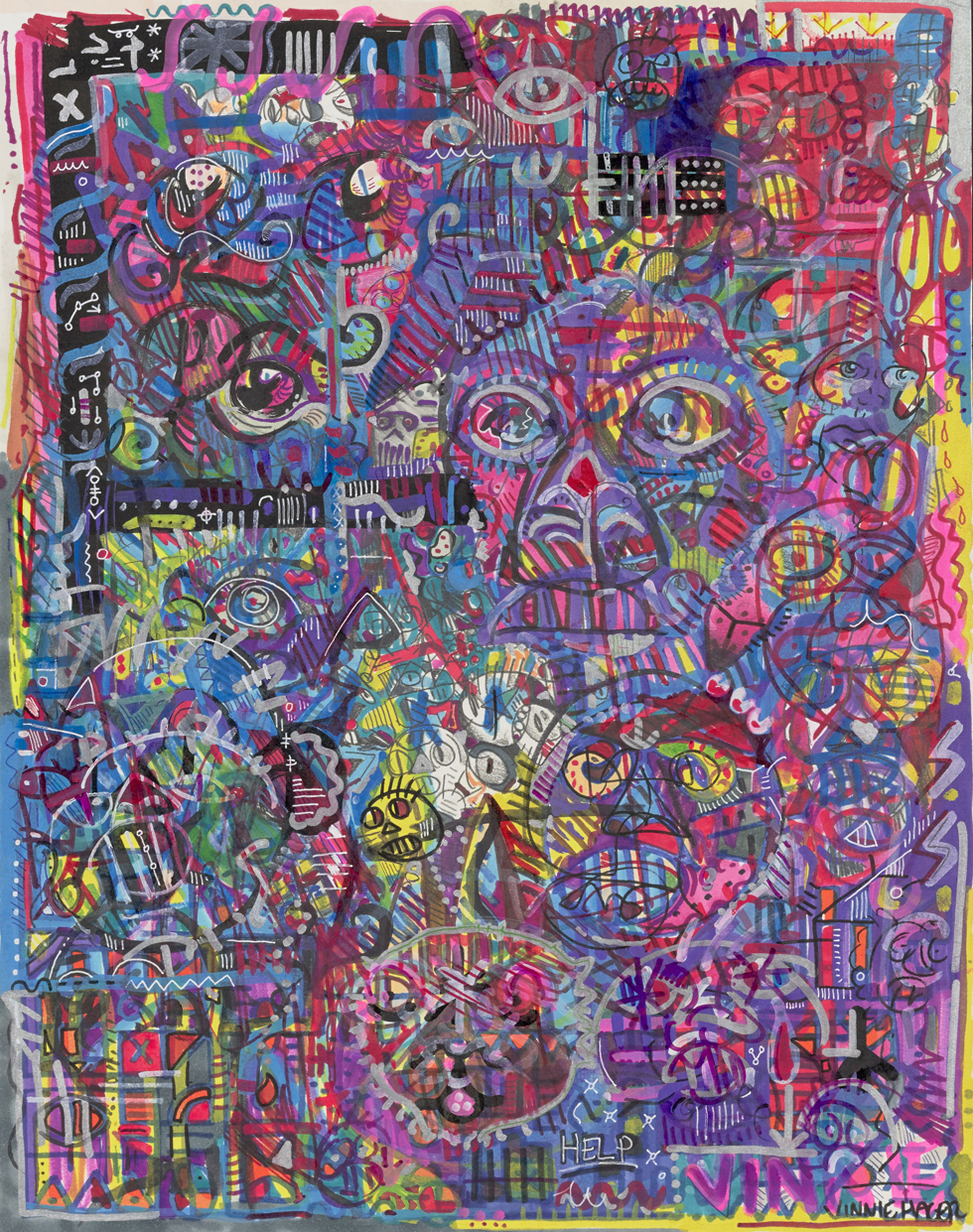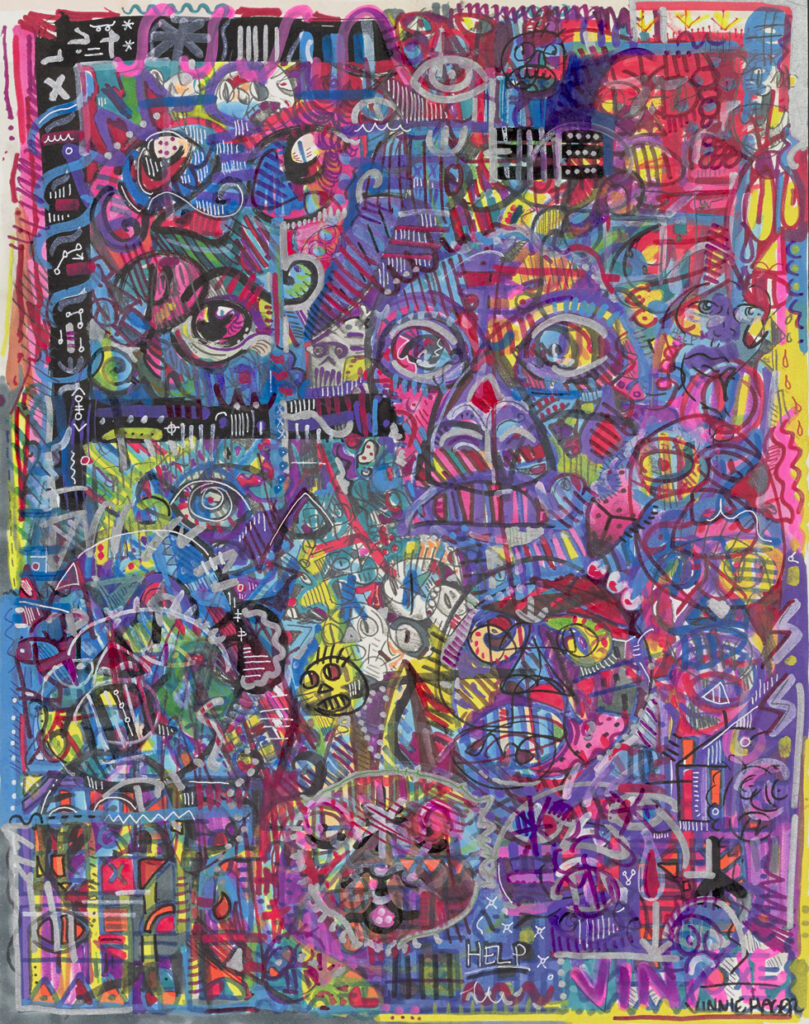 Hager's artwork is based on drawing. The elements that he employs in his work are made up of lines, shapes, characters, and symbols that connect through form and structure, like a jigsaw puzzle. This way of drawing allows Vinnie to generate his own iconography that ranges from the recognizable, like envelopes, flowers, eyes, and stars, to the abstract and the gestural. By combining that iconography in this way his work becomes a cleverly harnessed motif which then varies by scale, intricacy, and repetition.
Hager has partnered and worked with brands including Meta/Instagram, Tommy Hilfiger, TIME Magazine, OpenSea, Cameo, and more. He has exhibited work in shows at Artspace Gallery (Richmond, VA), Washington County Museum of Fine Art (Hagerstown,MD), Circle Gallery (Annapolis, MD) and (Terrault Gallery (Baltimore, MD).
Launching exclusively on OpenSea and produced by Creature Labs the sale spans 24 hours, starting at 2pm EST on 7th September. Coinciding with the release is an engaging short documentary that delves into Hager's artistic inspirations and personal journey. For additional details on Vinnie Hager's upcoming art collection and his collaboration with OpenSea,
please visit twitter.com/vinniehager.
©2023 Vinnie Hager