BWG GALLERY PRESENTS TWO BY TWO
2 FEBRUARY – 15 FEBRUARY 2023
Morrell House
98 Curtain Road
London
EC2A 3AF
Two by Two is a large-scale group exhibition of twenty-three artists who celebrate the mysteries of the animal kingdom within their practices. It examines humanity's relationship with nature. It examines humanity's relationship with nature throughout history, considering how other species have unwittingly sustained our nutritional, emotional, religious, artistic and scientific needs and desires, whilst encouraging a return to a more symbiotic connection with our planet and its fellow inhabitants.
Andrea Gomis
Becky Tucker
Benji Thomas
Billy Bagilhole
Darcey Murphy
David Harrison
Henrietta MacPhee
Giles Walker
Harry Rudham
Hira Gedikoglu
Irena Posner
James Dearlove
With depictions of creatures ranging from pets to predators, the show is presented throughout three spaces and takes the viewer on a journey, from the domestic and tame to the wild and exotic and back again. The exhibition title alludes to the story of Noah, a parable that purports a perpetually valuable lesson: that of prioritising the welfare and survival of all animal species.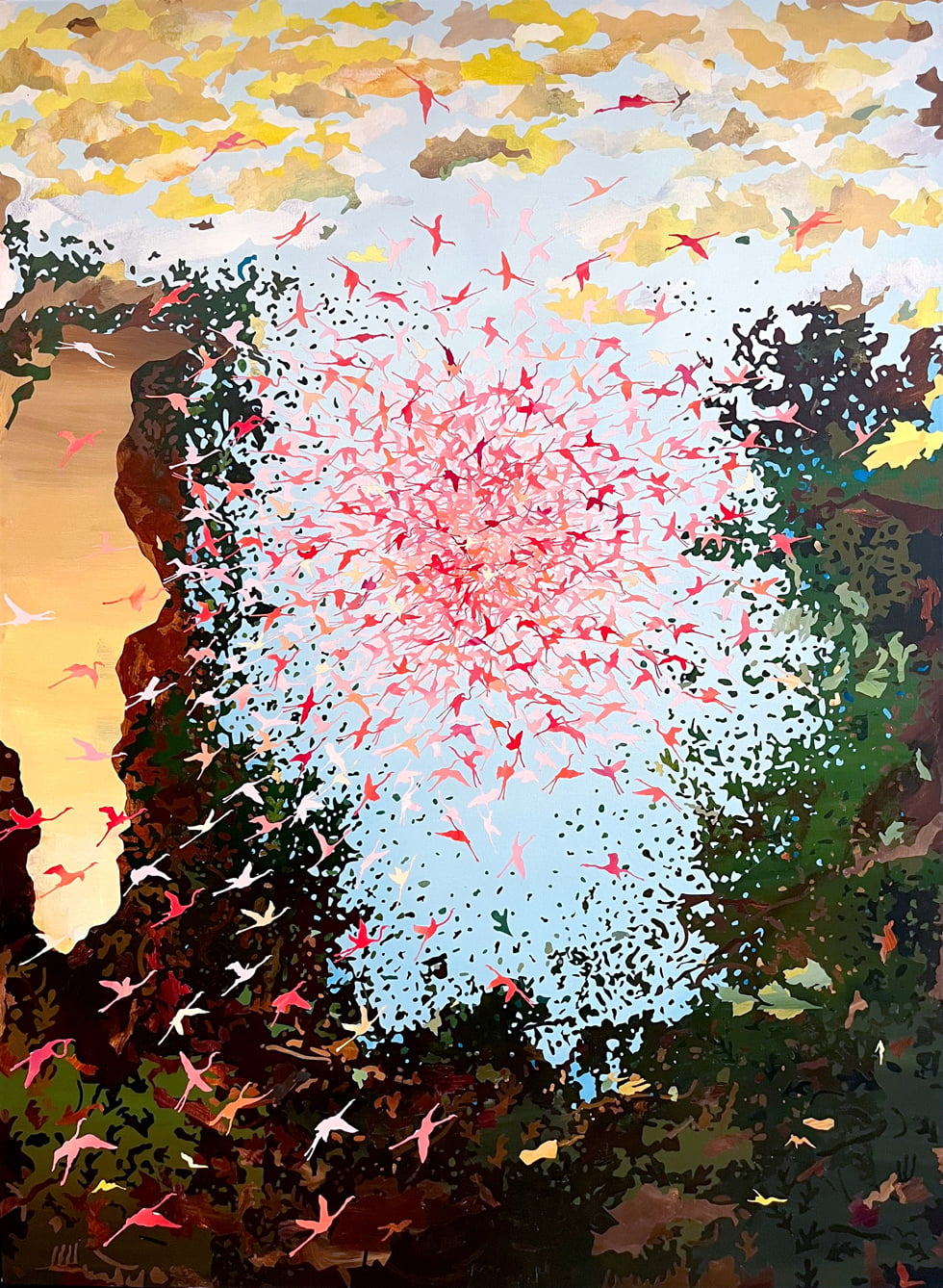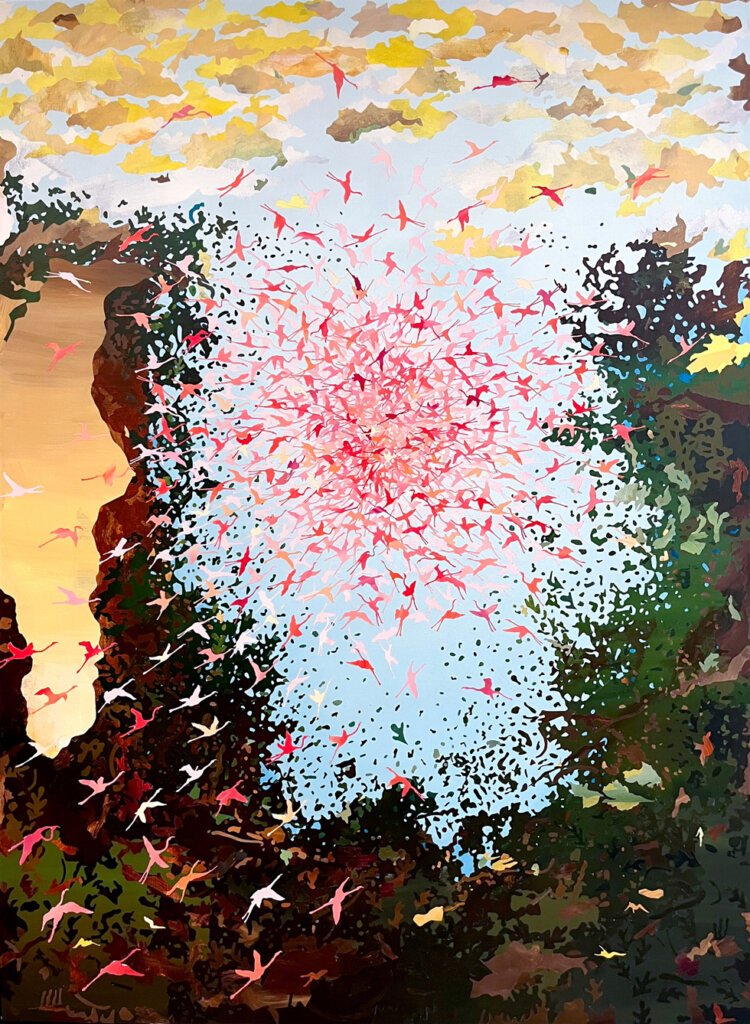 It upholds notions of stewardship and reminds us of the importance of diverse ecologies and the protection of endangered species, while paying homage to the irreplaceable role animals play in our lives. With this in mind, a part of the sale price of the works sold in this exhibition will be donated to animal welfare and conservation charities Celia Hammond Animal Trust and the RSPB.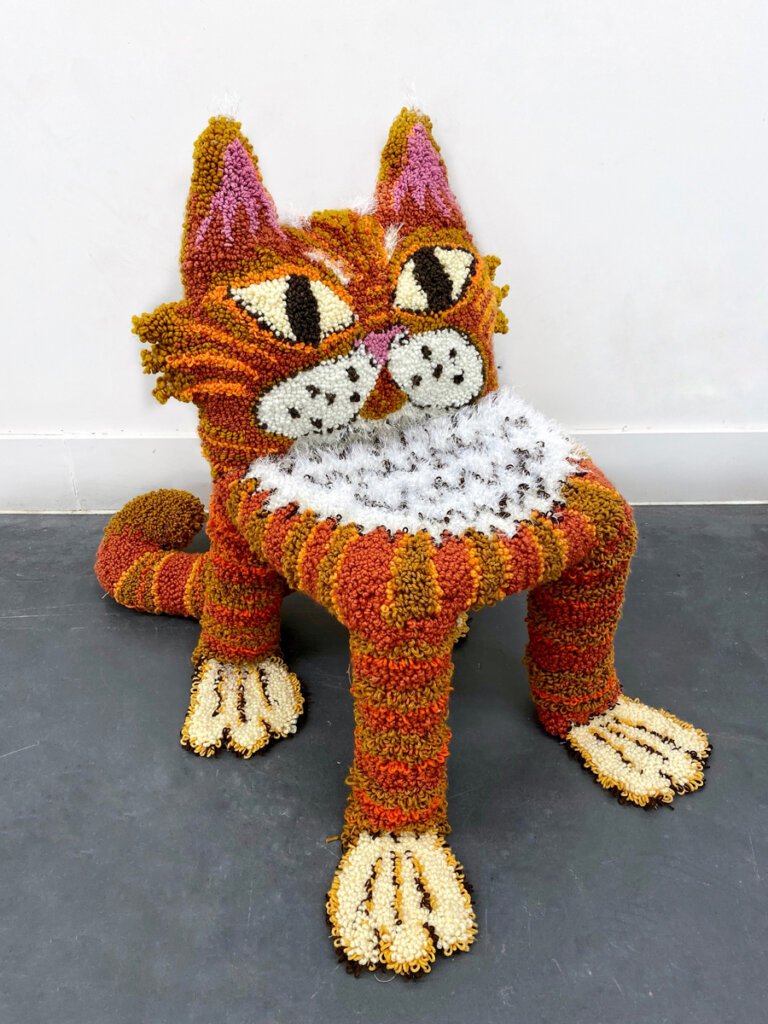 Featured artists include: Andrea Gomis, who recently hosted a duo-exhibition at Arusha Gallery, David Harrison, who is represented by Victoria Miro, Harry Rudham, who showed with Marie Jose Gallery during Frieze London, Irena Posner, who has exhibited at the Tate Modern, James Dearlove, who was the Ingram Prize Winner 2021, James Mortimer, who recent presented a solo show at James Freeman Gallery, Layla Andrews, who presented a solo show at Soho Revue, Julia de Ruvo, who recently presented a solo show at Guts Gallery, and Valerie Savchits who has exhibited with the Tate Modern, Saatchi Gallery, and Guts Gallery among others.
©2023 BWG GALLERY