Tomo Campbell: Spitting Feathers
14th September – 7th October 2023
Cob Gallery
205 Royal College St
London
NW1 0SG
Cob Gallery is pleased to present 'Spitting Feathers' – the third solo exhibition at the gallery by British Contemporary Artist Tomo Campbell, opening on Thursday 14 September. Recognised for his large-scale oil paintings that interpret traditional themes like the hunt, parades, and explorers; Campbell has developed a signature style that combines bold and layered arrangements of so pastel hues, reminiscent of the Rococo era. His work exudes an extraordinarily rich sense of vision and movement – always altering, extending, and breaking down conventions.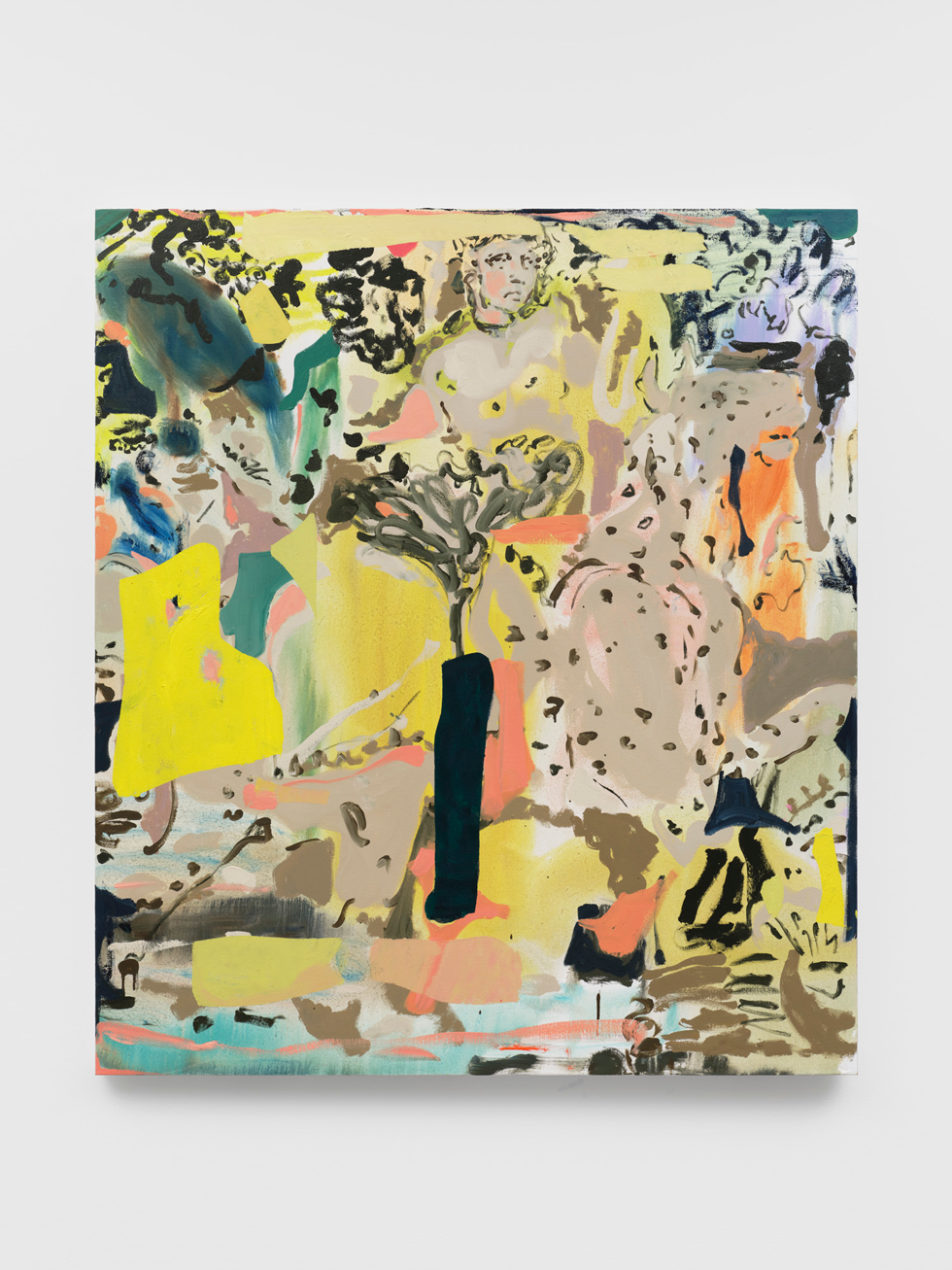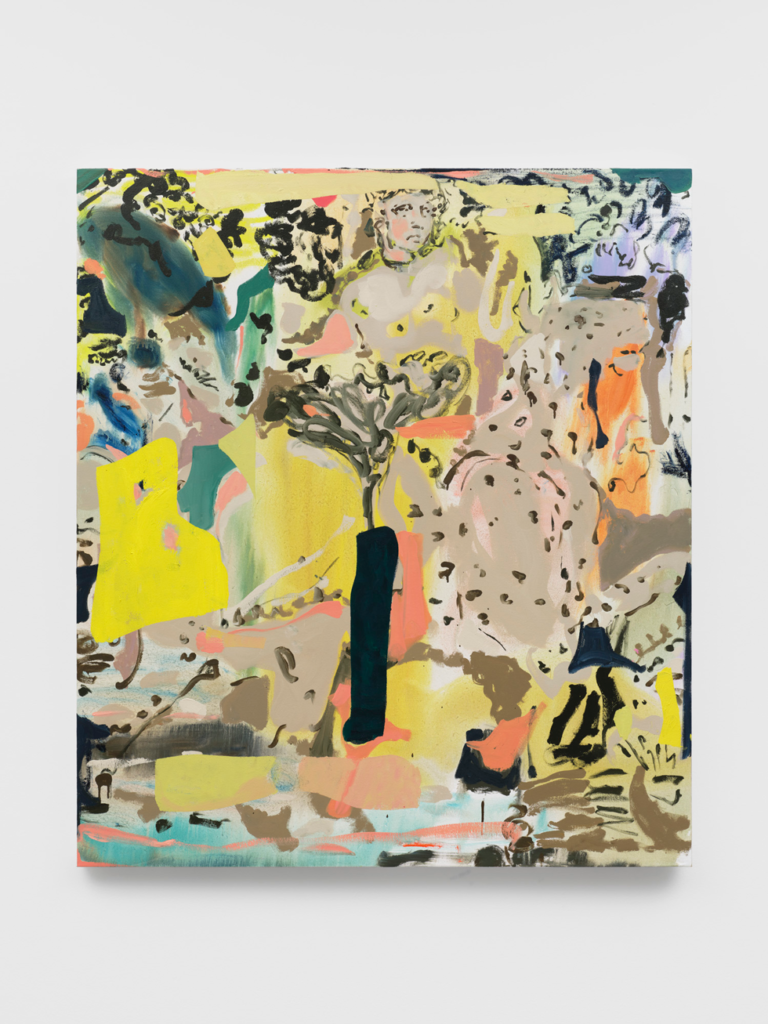 It is a concept of collision that emerges as a driving force behind Spitting Feathers – with the artist describing his paintings as 'smashing worlds together' – a fusion of the past, present and future. His paintings shapeshi between abstraction and figuration – they pulsate between chaos and harmony; hard and so; vivid and translucent delicacy and immediacy. These collisions extend to Campbell's application of paint -where his motifs float and flicker between opaque colour blocks and delicate Indian ink washes.
His refined aesthetic sensibilities shine through, offering a visual experience that merges classical influences – Old Masters, Victorian etchings, Athenian vases and mediaeval tapestries – with contemporary interpretation. His visual language and catalogue of motifs resembles that of a collage, embracing the transformative power of extracting elements from their original contexts and imbuing them with new found significance. Compounding his restless artistic investigation into the act of painting itself, Spitting Feathers also marks Campbell's largest work to date – a panelled painting spanning four metres in length, presented as a monumental installation at Cob.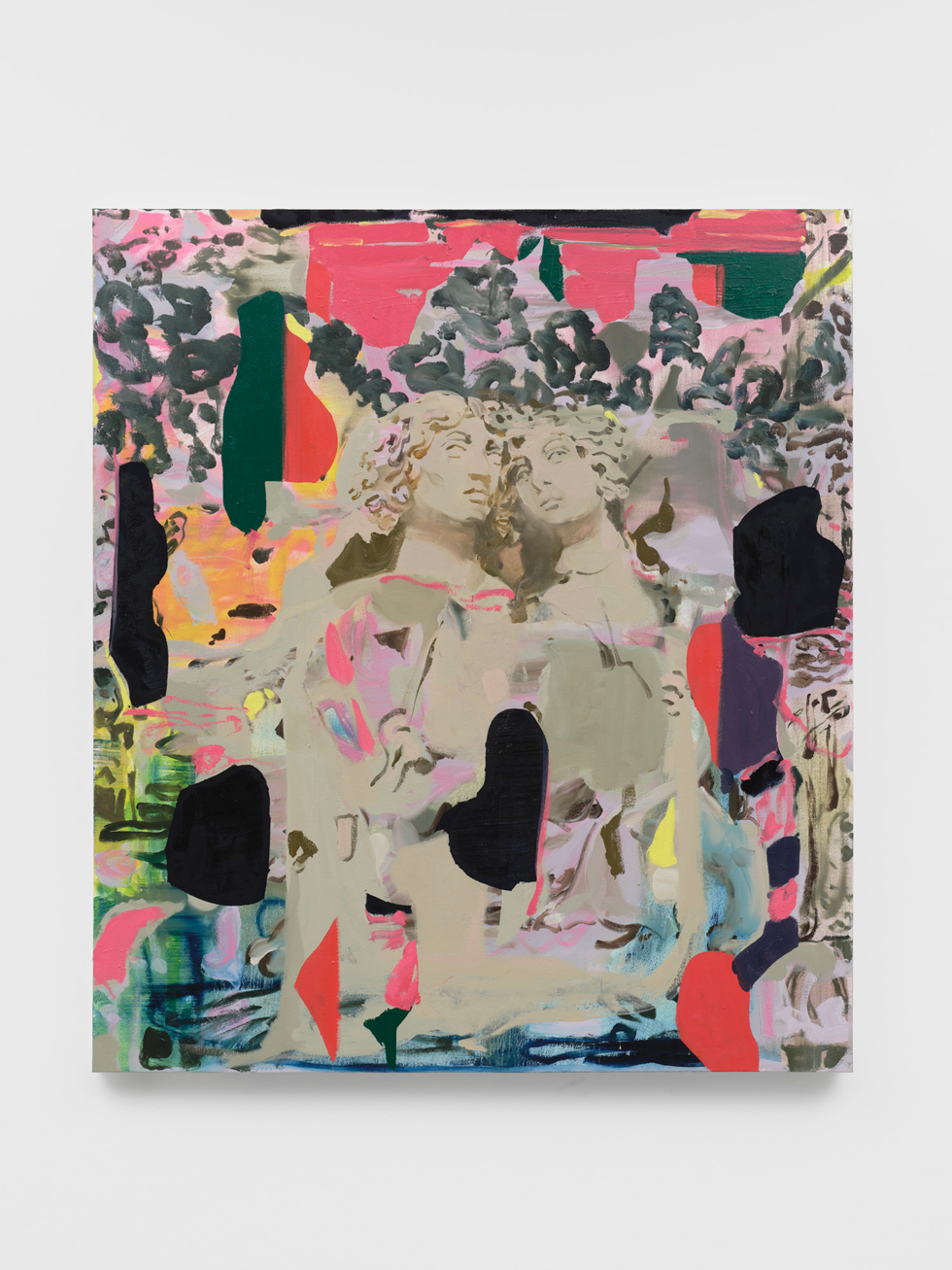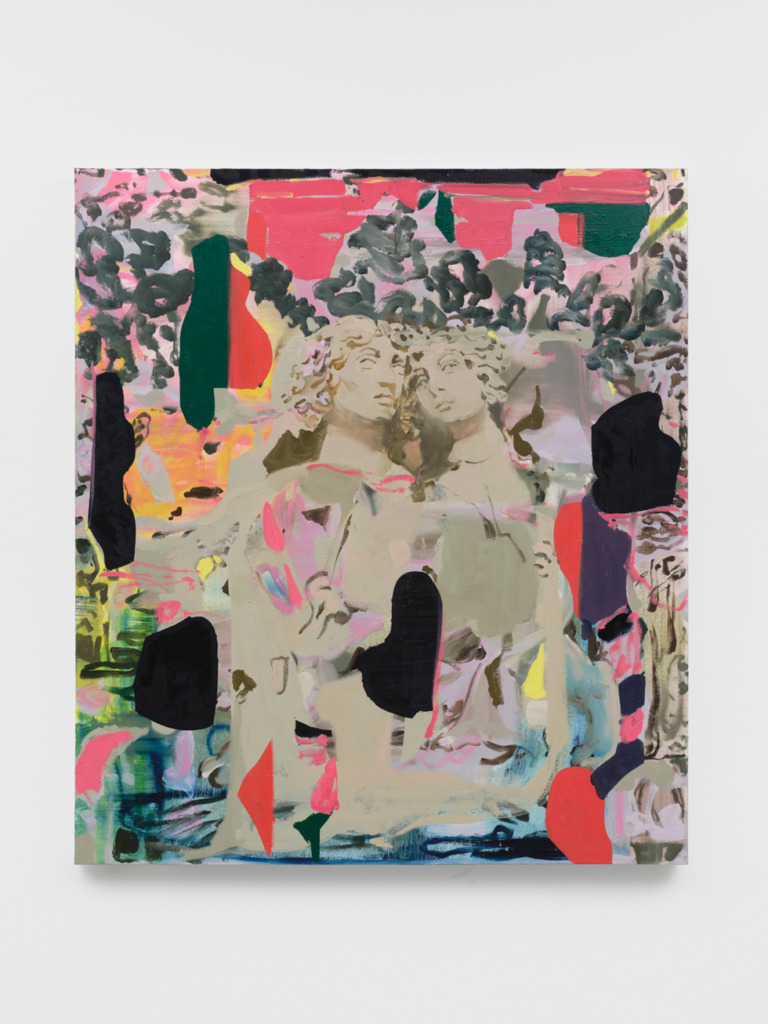 Campbell's career trajectory experienced a significant upturn when his artwork captivated the discerning eye of fashion photographer Mario Testino during his degree exhibition in 2010. This encounter thrust him directly into the dazzling milieu of London's creative sphere, where celebrities such as Alexa Chung and Harry Styles quickly became fans and collectors of his work. Now 35-years-old and residing in Epping with his partner and son, he has managed to establish himself as one of London's most sought-aer fine artists.
Cob's relationship with Campbell has been a natural progression, following his successful exhibitions with the gallery in 2020 and 2018. Spitting Feather opens to the public on Thursday 14 September and will be on view until Saturday 7 October.
©2023 Tomo Campbell