With their cheeky concentrating faces, distinct personalities, pipes, edgy collars and whiskey glasses, Coolidge's poker dogs have become iconic. Once dubbed "the most famous American artist you've never heard of", C.M. Coolidge's collection of 18 artworks is firmly embedded in US pop culture and can be found in countless shows and movies. 'A Friend in Need' (1903) is one of the most popular of the series.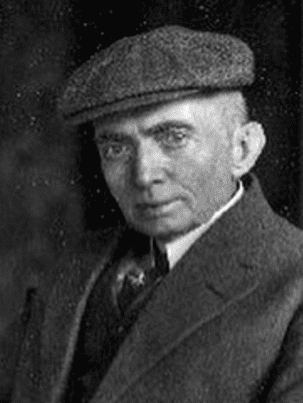 The Artist Behind the Masterpiece
Cassius Marcellus Coolidge (1844-1934), AKA 'Cash' or 'Kash' was born to Quaker farmer parents in New York. In the early 1870s, he founded a bank and a newspaper, but sadly neither were successful. He had almost no formal training as an artist but decided to become an artist (and ended up really leaving his mark on the art world)! His art career began with a small gig making cartoons for a local newspaper. In 1894, he painted "Poker Game" using oil on canvas, and the advertising firm Brown & Bigelow loved it so much that they hired him to produce a series of similar artworks featuring dogs playing poker, which they used to advertise cigars.
He found the most success by painting dogs in various human situations. Coolidge was a very active painter, drawing caricatures and other paintings right up until he died in 1934.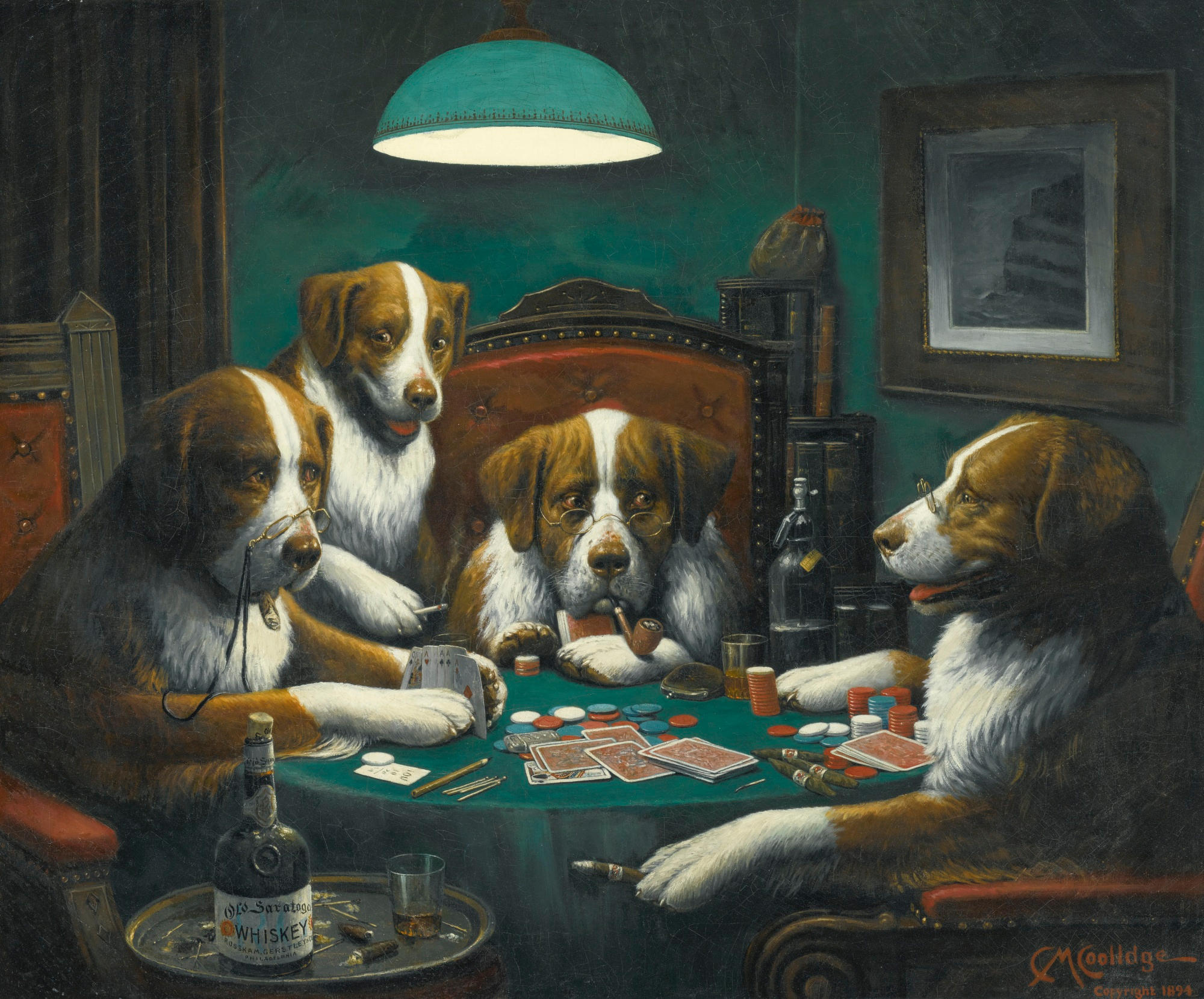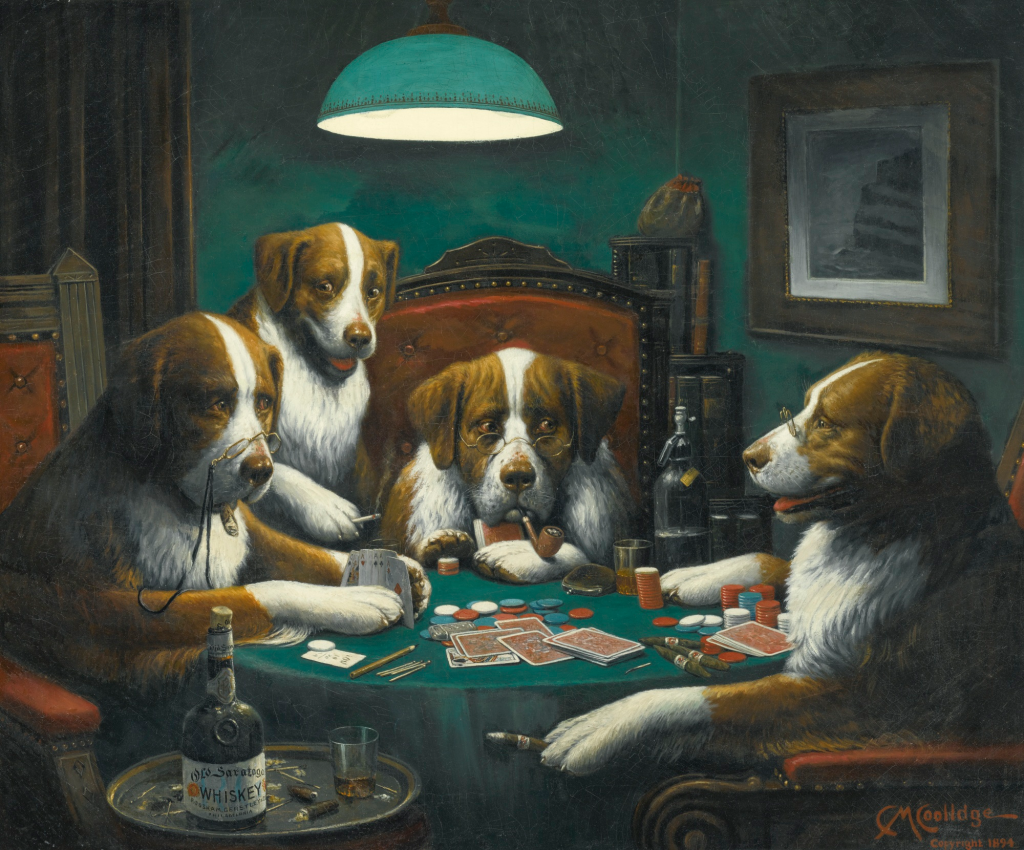 The Series: Dogs Playing Poker
The 'Dogs Playing Poker' series consists of 16 paintings, each depicting different scenarios within the canine poker world. The context in which Coolidge created these paintings is essential to understanding their appeal. These works of art were crafted during the turn of the 20th century, a time when card games, particularly poker, were rapidly gaining popularity as a social pastime. Coolidge tapped into this cultural phenomenon and really let his imagination run wild with the art series – creating scenes such as a football game, a road trip, dogs joining the FreeMasons, a jester performing for a royal couple and a camping trip. Despite not having any formal training as an artist, Coolidge had an intuitive sense of what made people laugh, injecting humour and satire into his paintings.
The Art Market and Value
William Hennessey, the director of the Chrysler Museum of Art in Virginia, released a press release in 2002 claiming that he wanted to acquire the series. This turned out to be a prank, as sadly, Coolidge's 'kitsch' artworks have never been taken seriously by art collectors. Although in a satisfying turn of events, the joke ended up being on Hennessey when the original artwork in the collection, "Poker Game", sold for a staggering $658,000 through Sothebys in 2015! "A Friend In Need" (the most popular artwork in the series) has never been up for sale, but is rumoured to be worth millions of dollars. These days, Coolidge's original paintings are expected to sell for between $400,000 to $750,000 each. As these unique paintings represent a deep part of American culture, it's not surprising that they have gained so much value over time!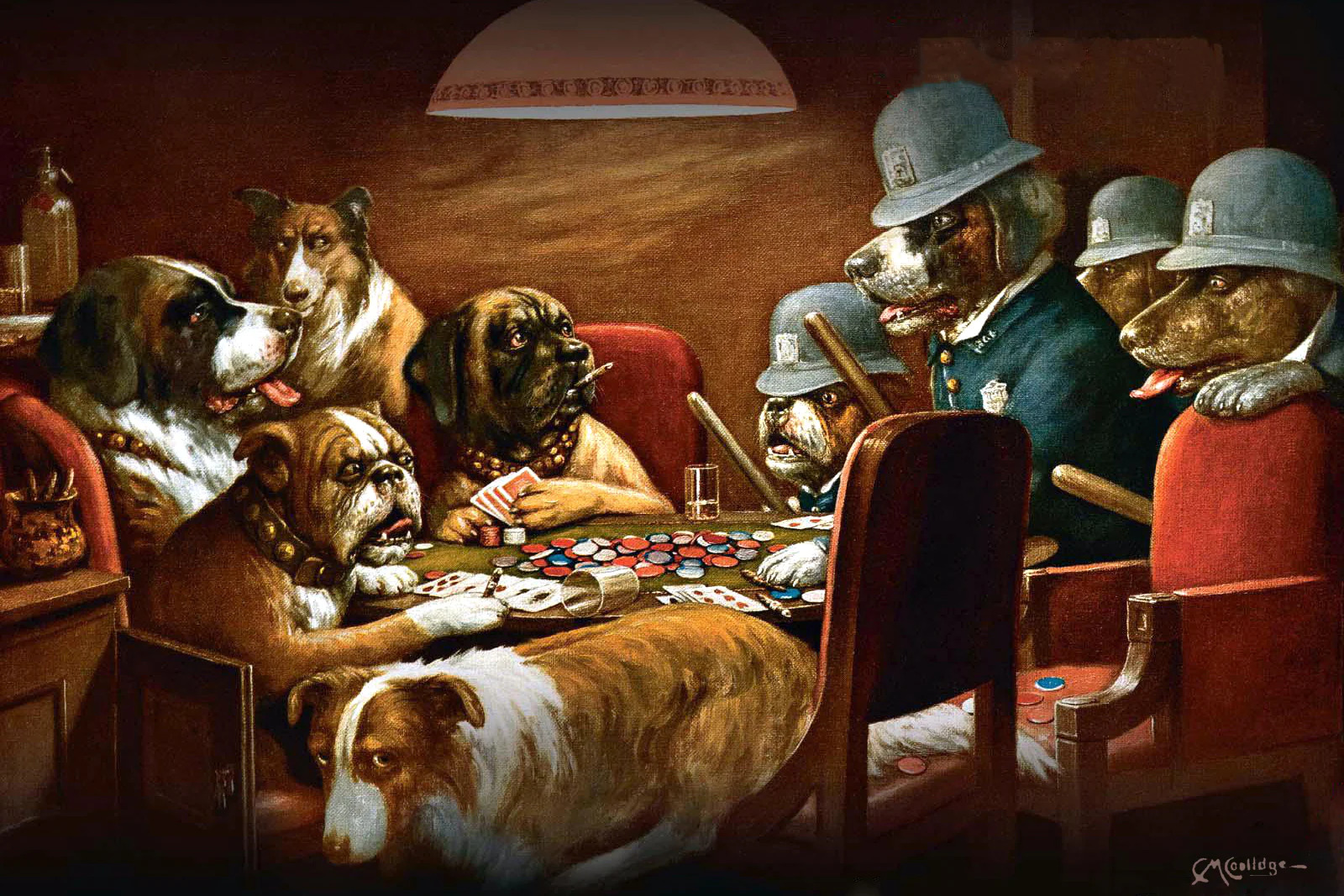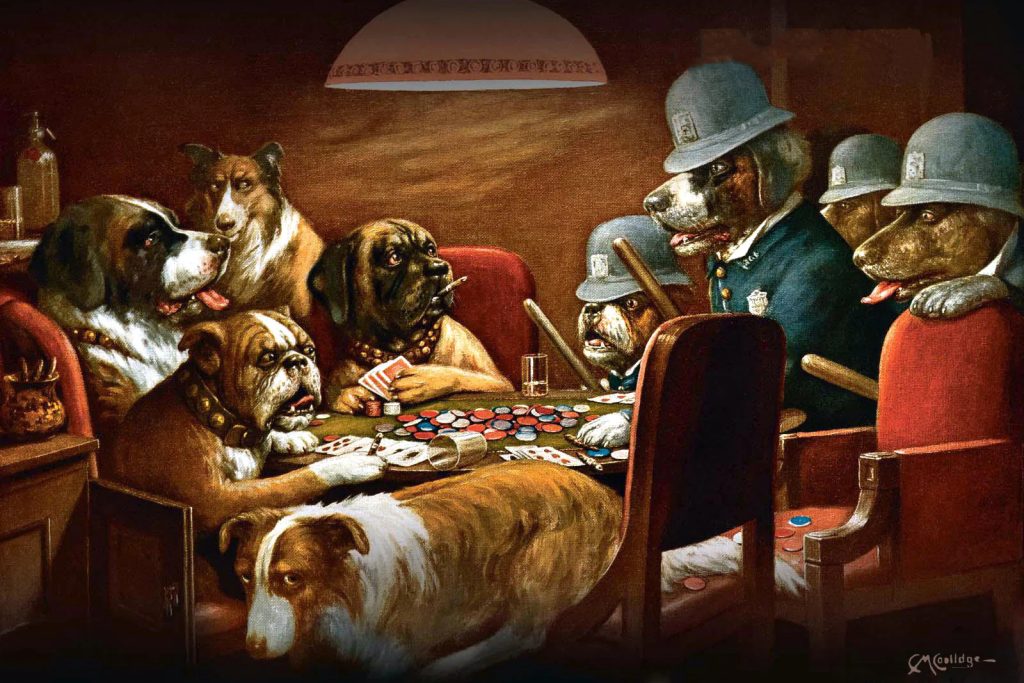 The Dogs in the Painting
From a sneaky bulldog slipping an ace to his partner under the table to St Bernards wearing pince-nez, all the dogs in this collection of artworks have uncannily human expressions and mannerisms. Their expressions range from curious to incredulous, calculating to nonchalant. The anthropomorphic nature of the dogs is cute as well as relatable, and this is why they've become such popular pieces of art! They are bizarre and weird without being alienating – we can all relate to sitting around with friends, attempting to keep a poker face while sneaking a sly look at a friend.
The Hidden Symbolism
The popular hidden symbolism in this collection of artworks is that of subtle mockery of the upper-class. Another famous anthropomorphic dog artwork 'Laying Down the Law' (Sir Edwin Landseer) was said to inspire Coolidge's series. Apparently, Landseer modelled some of his dogs from real-life acquaintances such as the English Lord Chancellor, which is certainly an inventive way to mock your peers! The 'Dogs Playing Poker' collection is also thought to have been inspired by works of Paul Cézanne and Michelangelo Merisi da Caravaggio, who painted similar card games but with humans instead of dogs. If anything, the artworks reflected society at the time, specifically the middle class and working men that would have been Coolidge's peers.
Conclusion
"Dogs Playing Poker" has endured the test of time and has been remarkably well-represented throughout the years. From his humble beginnings making cartoons for a local newspaper, Coolidge had a talent for creating humorous and playfully surreal art. Famous painters of his era found his work too trivial and funny, but nowadays, he is beloved in pop culture.