Contemporary artist Robyn Ward is to dedicate all the proceeds from works in his immersive solo exhibition Walking in the Dark to Cancer Research UK. The extraordinary show is a collaboration with Robbie Furze of English rock band The Big Pink, who created an original composition in response to the artworks and compliment the viewers experience.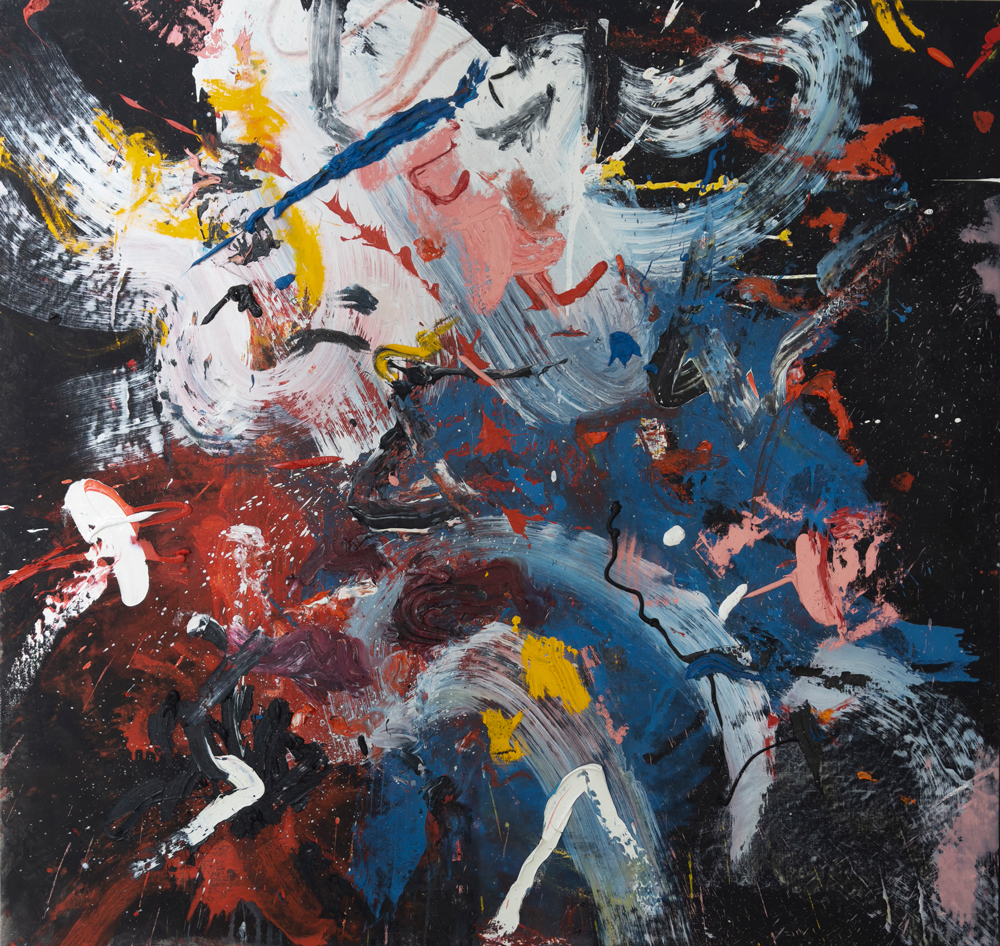 A celebrity-packed dinner and private viewing took place last night on the eve of the exhibition in Old Sessions House, Clerkenwell Green, London and opens to the public on 6th October. Major names from the worlds of music, modelling, acting and media will mingle with artists and investors at the launch.
The cause is close to both Ward and Furze's hearts, as immediate family members have been significantly affected by cancer. The show is just the first of a series of innovative new visual art collaborations and experiences both in the UK and abroad, being curated for the benefit of Cancer Research, with a host of other major figures in talks to join the initiative.
Walking in the Dark, which enjoyed a highly successful and much-praised run in New York earlier this year, will run until 15th October during the Frieze London art fair, which sees the world's top investors, critics and artists descend on the capital.
Curated by artistic director Shai Baitel (Modern Art Museum Shanghai), Walking in the Dark features 22 large painted canvases and six freestanding sculptures inspired by Ward's own nomadic lifestyle driven by a need for both escapism and avoidance.
The central exhibition space will contain Ward's artworks of abstract compositions and mixed media sculptures, while in the basement of Walking in the Dark, visitors will be able to experience the installations with the use of miner's hard hats and headlamps in the pitch-black darkness, reflecting the deep subconsciousness of the artist and his creative process.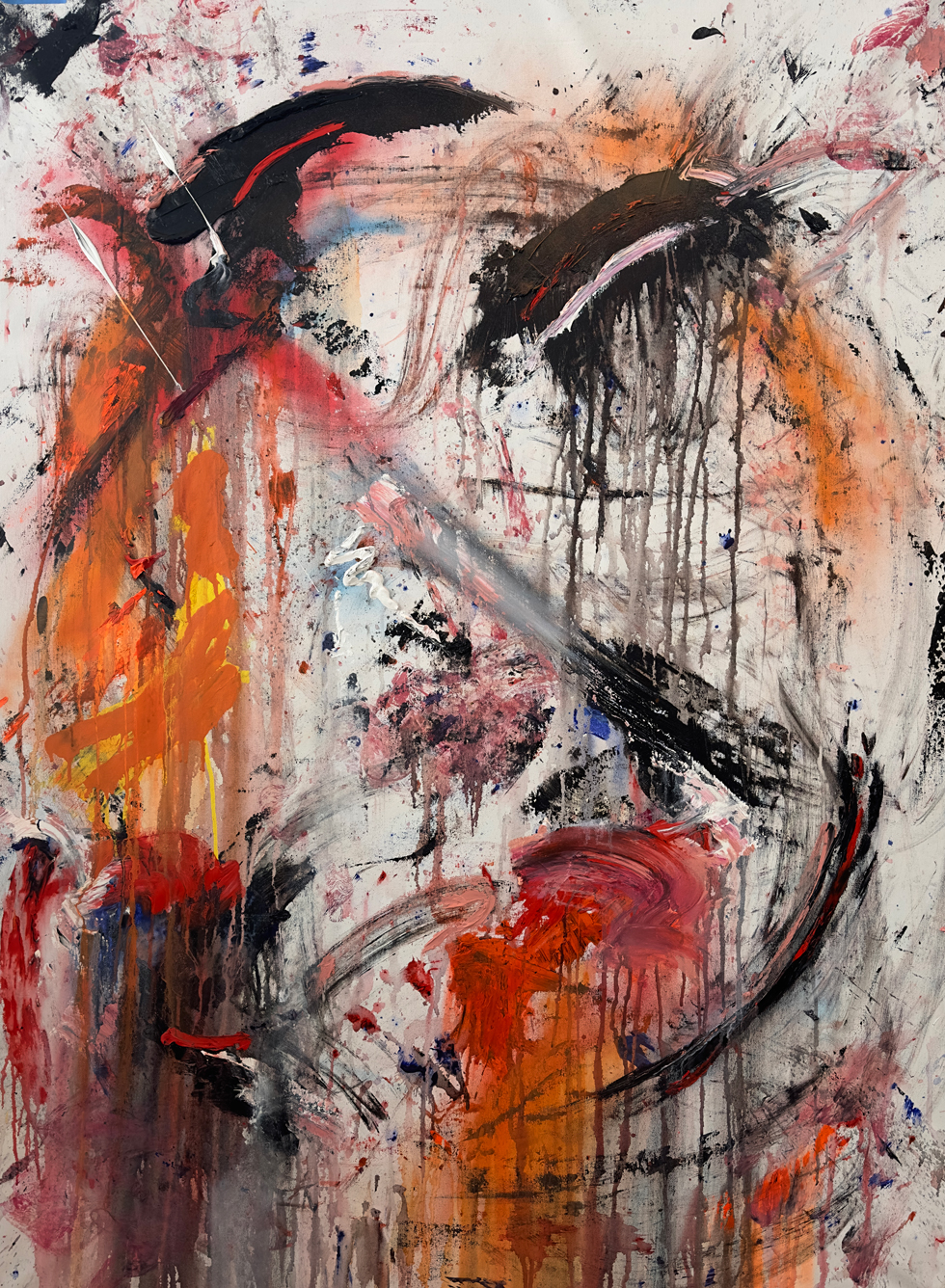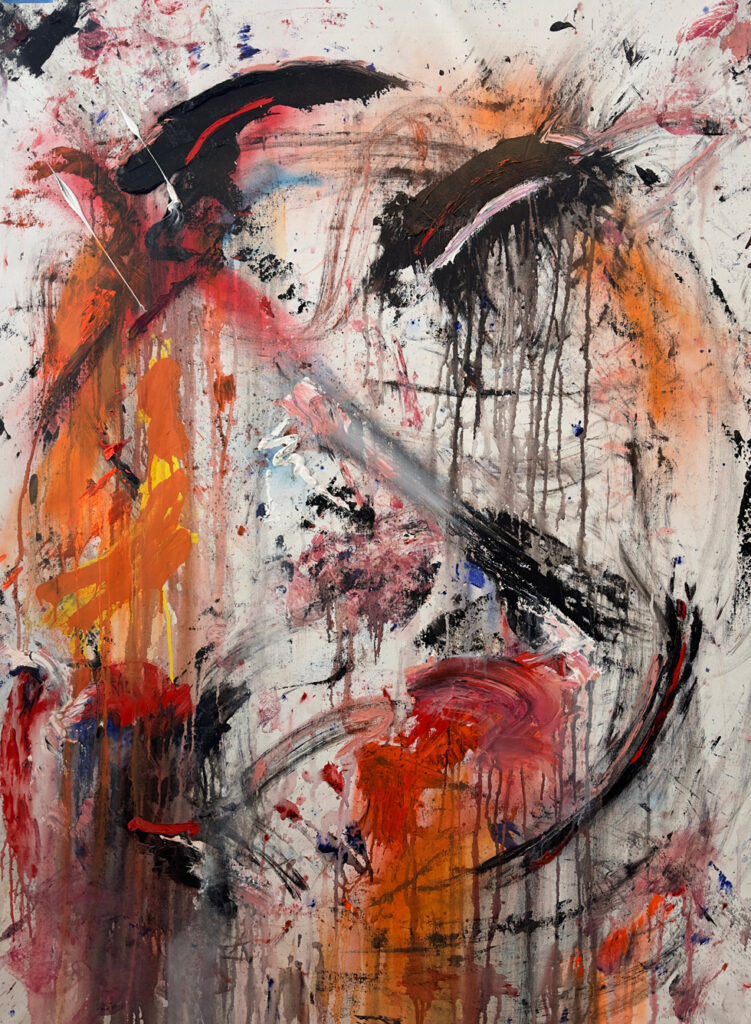 Says Ward: 'Robbie has composed something beautiful which links the paintings and the music together in an incredible way. It will be as if people are actually exploring my own subconscious in the darkness, which makes Robbie's soundtrack such an important part of the experience. It really brings my emotions to life.'
Adds Furze: 'I love creating atmospheres and soundscapes and I like to think that my music creates an almost meditative effect, so you can appreciate Robyn's work even more by enhancing the whole experience, working with it rather than distracting from it.'
Robyn Ward has raised money for a variety of different charitable causes over the years, and was encouraged to support Cancer Research UK by Furze, who launched The Pamela Ann Foundation in tribute to his mother, who is undergoing a long battle with the disease. The pair have previously supported events in aid of Teenage Cancer Trust, but this is the first time they have worked creatively together. It is expected it will not be the last, as the pair have firm plans to take Walking in the Dark to other global art fairs including Art Basel in Switzerland, Miami and Hong Kong and to draw in other collaborators from the music and art worlds.
Born in Ireland and raised in Northern Ireland, Ward takes his personal experience of destruction, chaos and the breakdown of society and relates it to both historical and modern-day global conflict. Walking in the Dark looks at the themes of migration and traumas – both national and personal – and asks questions: 'Why do people roam?' 'What is the aftermath of perpetual movement?'
Ward himself left Dublin when he was four years old, moving to Belfast where he lived until he was 18. He says: 'From 18 to 25 I don't think I spent more than seven or eight months in a row in one city. I think that, combined with never really being settled in Belfast, led me to lead quite a nomadic lifestyle.'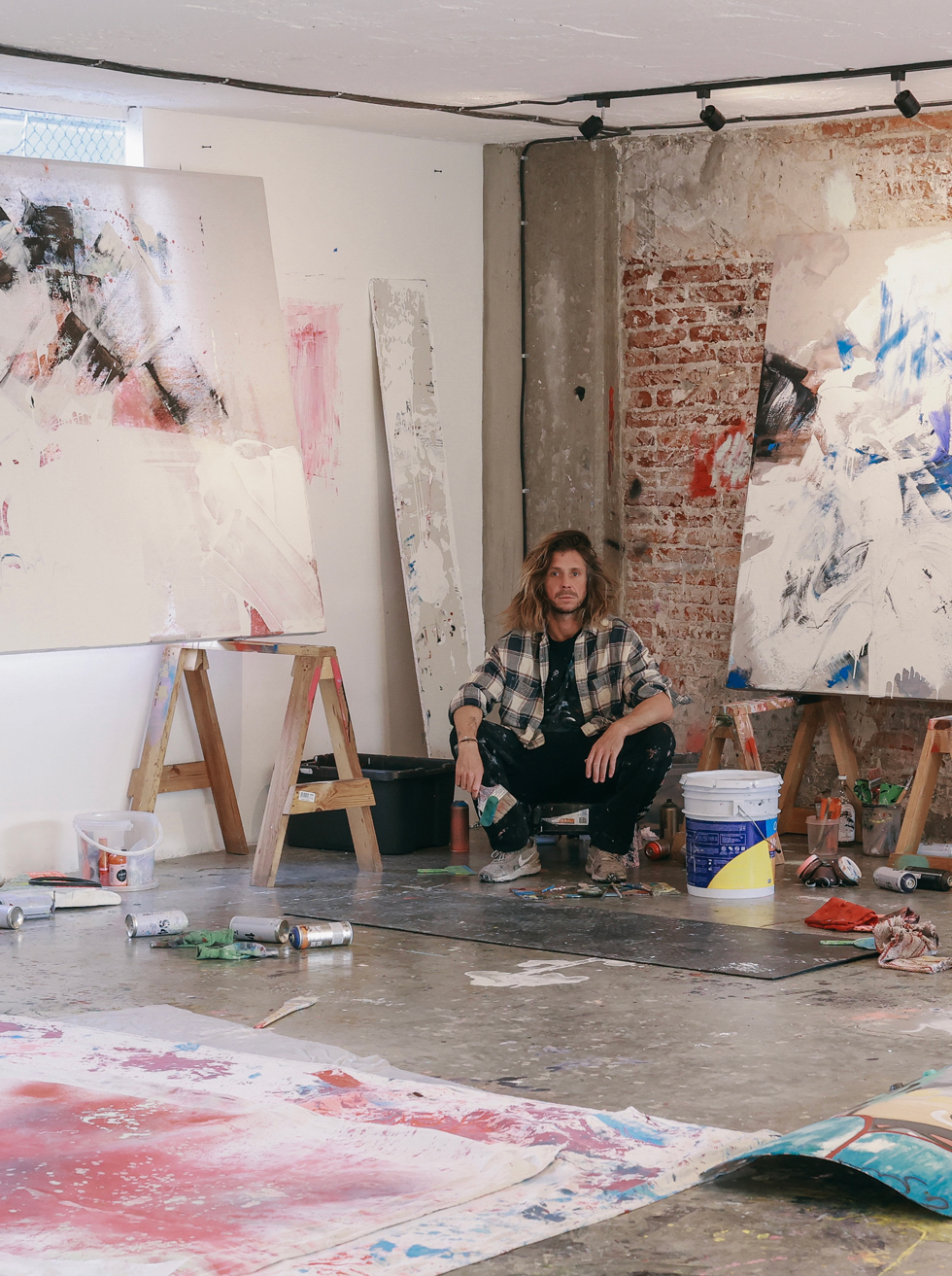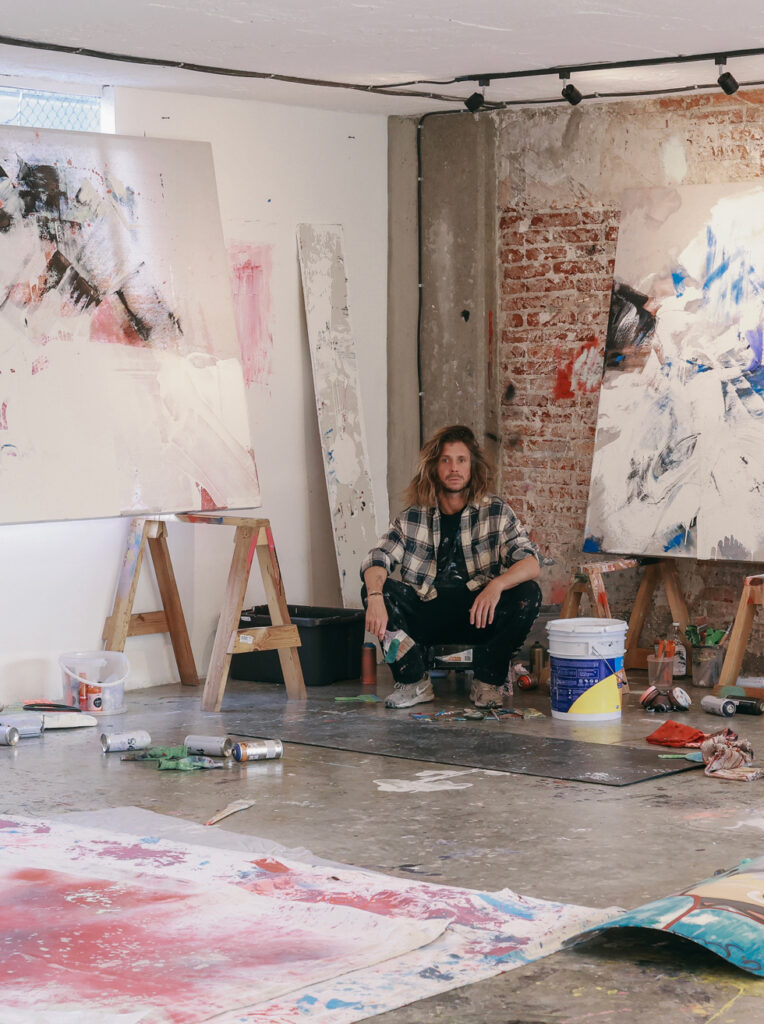 Ward has worked under many pseudonyms and different collectives throughout the years. He has exhibited at the Museo Tamayo and the Museo Nacional De Arte in Mexico City, with paintings included in a number of key auctions and exhibitions in New York, London, Los Angeles, Paris and Hong Kong, among others.
Says Baitel: 'To embark on Ward's art journey and see the subtlety of this ubiquitous psychological tension manifested in his work requires an openness to experiencing catharsis this impactful—of seeing one's life in all its tensions and contradictions reflected through the artist's creation.
'Like the abstracted nature of Ward's artworks, a nomadic sensibility often abstracts the deeper reasons for such roaming. His work begets questions around what exactly Ward is veiling through his travels. Like the act of walking in the dark, viewing Ward's work requires one's eyes to adjust to see what would otherwise not be detected.
'In Ward's work there is energy, a level of brightness, that shows the ability and possibility to emerge from and embrace the shadow.'
Robyn Ward: Walking in the Dark
7th – Sunday October 15th 2023
Knotel at Old Sessions House
23 Clerkenwell Green
London EC1R 0NA
EVENT INFO
Thursday, October 5th – 6pm – 11pm
Exhibition, private benefit dinner and art auction for Cancer Research UK
Friday, October 6th – 7pm – 11pm
Public exhibition opening and Celebration evening
Saturday October 7th – Sunday October 15th
Exhibition will be open by appointment 11am to 6pm daily 7th-12th, no appointment needed 13th-15th.
©2023 Robyn Ward