THE ANGEL IN THE HOUSE
22 June – 20 July 2023
STUDIO WEST
Unit 1, 216
Kensington Park Road
London
W11 1NR
STUDIO WEST is proud to present The Angel in the House, a group exhibition featuring seven emerging UK-based female painters. Taking John Everett Millais' intricate painting The Bridesmaid (1851) as its starting point, the exhibition seeks to ignite a transhistorical discussion centring around notions of femininity in thecontext of domestic space.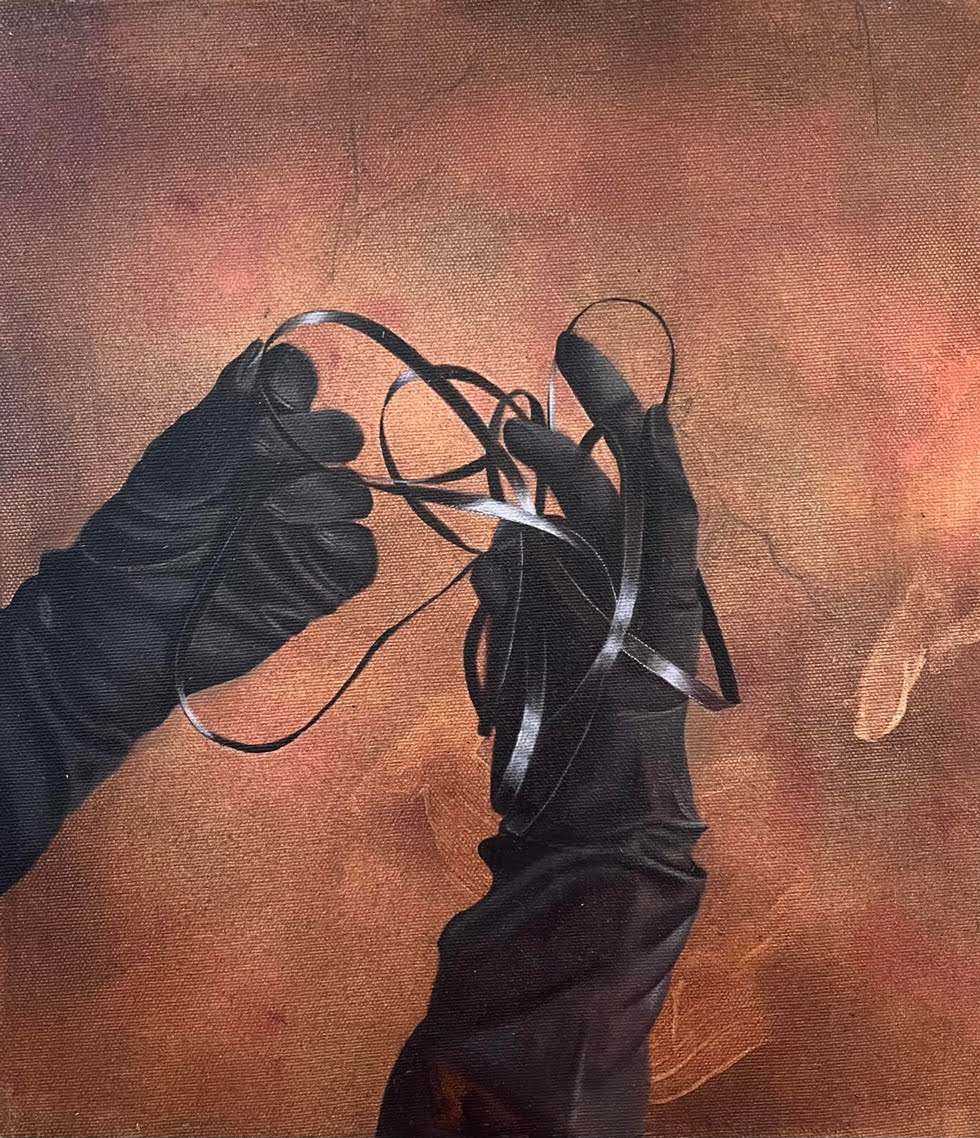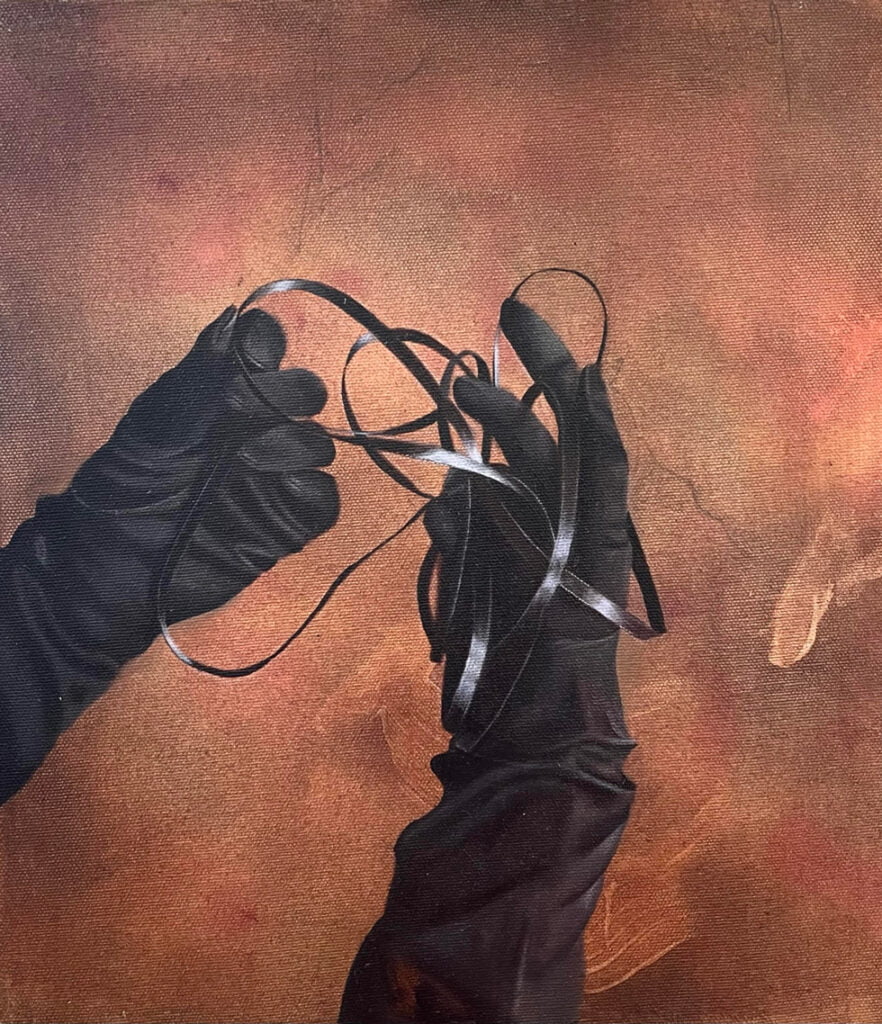 Held in the Fitzwilliam Collection in Cambridge, England, Millais' The Bridesmaid is an unassuming yet richly symbolic piece. Hidden beneath its entrancing beauty, the diminutive portrait conceals a nuanced condemnation of the confines placed on women's existence in the 19th century. The central figure, a red headed young woman, is pictured with apprehension in her eyes as sheper forms a folkloric ritual on St Agnes' Eve: while passing a piece of wedding cake through a ring nine times, her future husband appears before her and she ispresented with the very man who will shortly steal her innocence.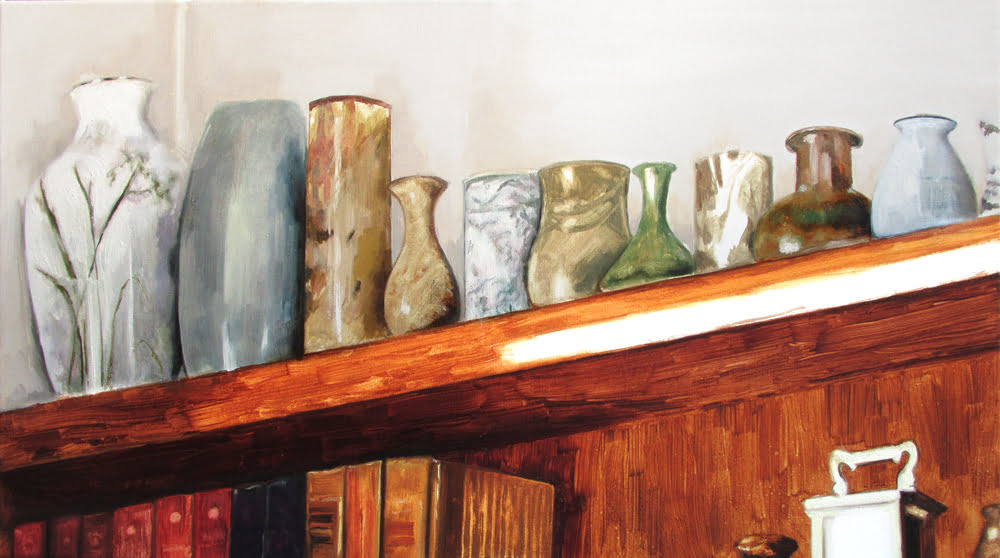 Drawing its title from this same phrase, this group exhibition gently unravels ribbons of thought invoked by The Bridesmaid. In exploring contemporary scenes of domestic life, the works on show question and complicate reductive understandings of femininity and bring to light the many facets of these women artists' lived experiences and inner-worlds. Neither rejecting nor wholly embracing traditions associated with the feminine, the artworks on show reapproach the relationship between women and domestic space while revisiting age-old signifiers of femininity in a new light.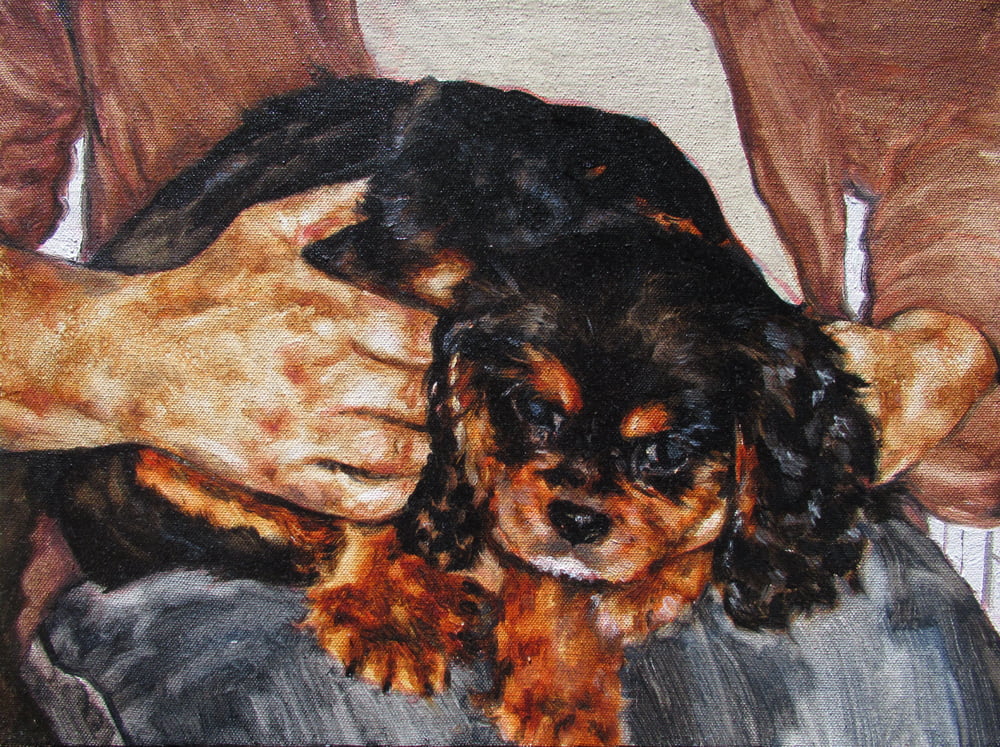 Seemingly unconnected objects – flowing silks, clambering weeds, bejewelled brooches and polished jugs –become symbols of the artists' deep-felt connections with their homes and of the formation of their identities. Meanwhile, painterly renderings of intimate space become the stage upon which the exhibition plays out are imagining of 'the angel in the house' for the 21st century.
©2023 STUDIO WEST