Tête à Têtes – West African Portraiture from Independence into the 21st Century
David Hill Gallery
18 September – 27 November 2020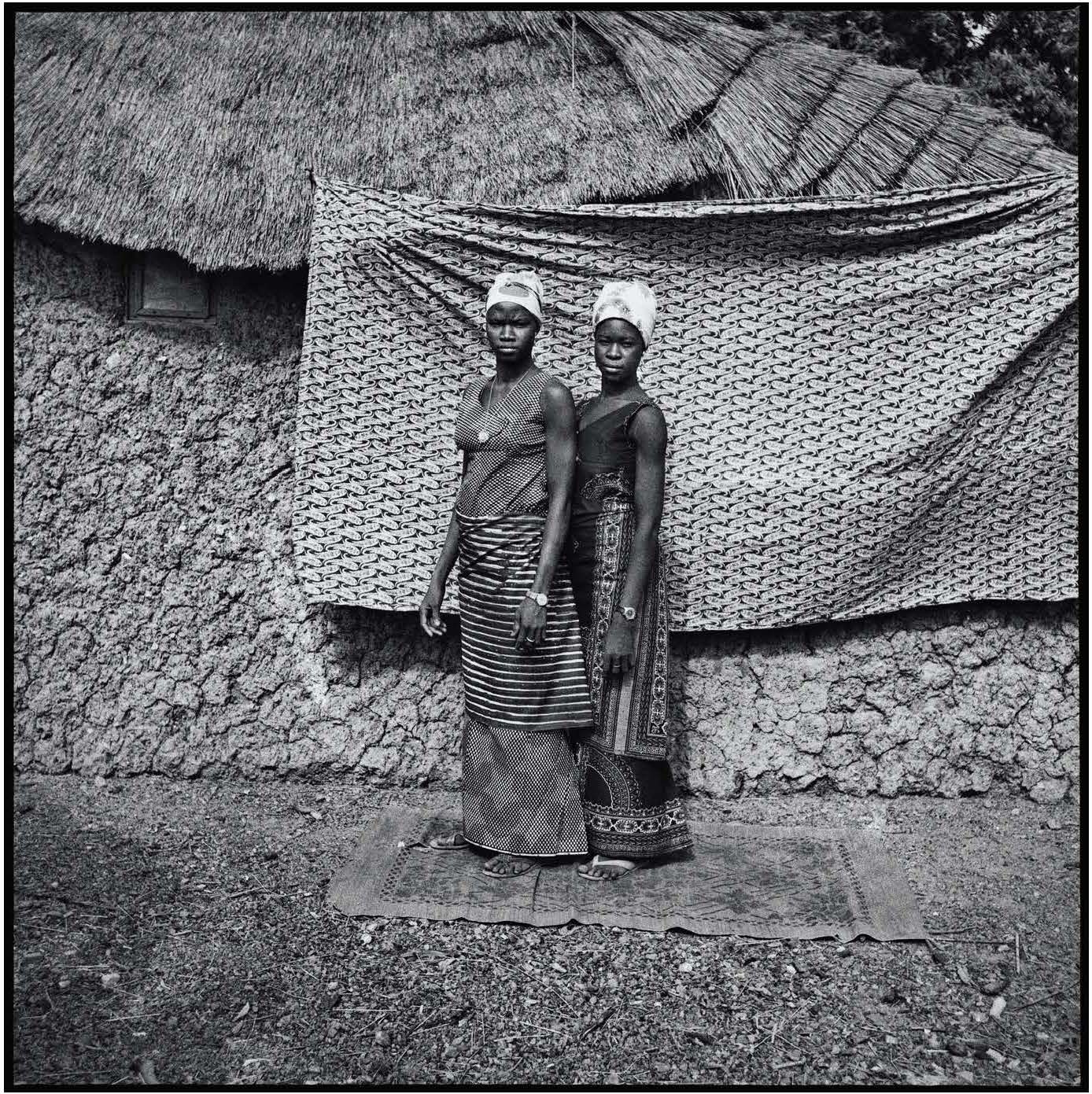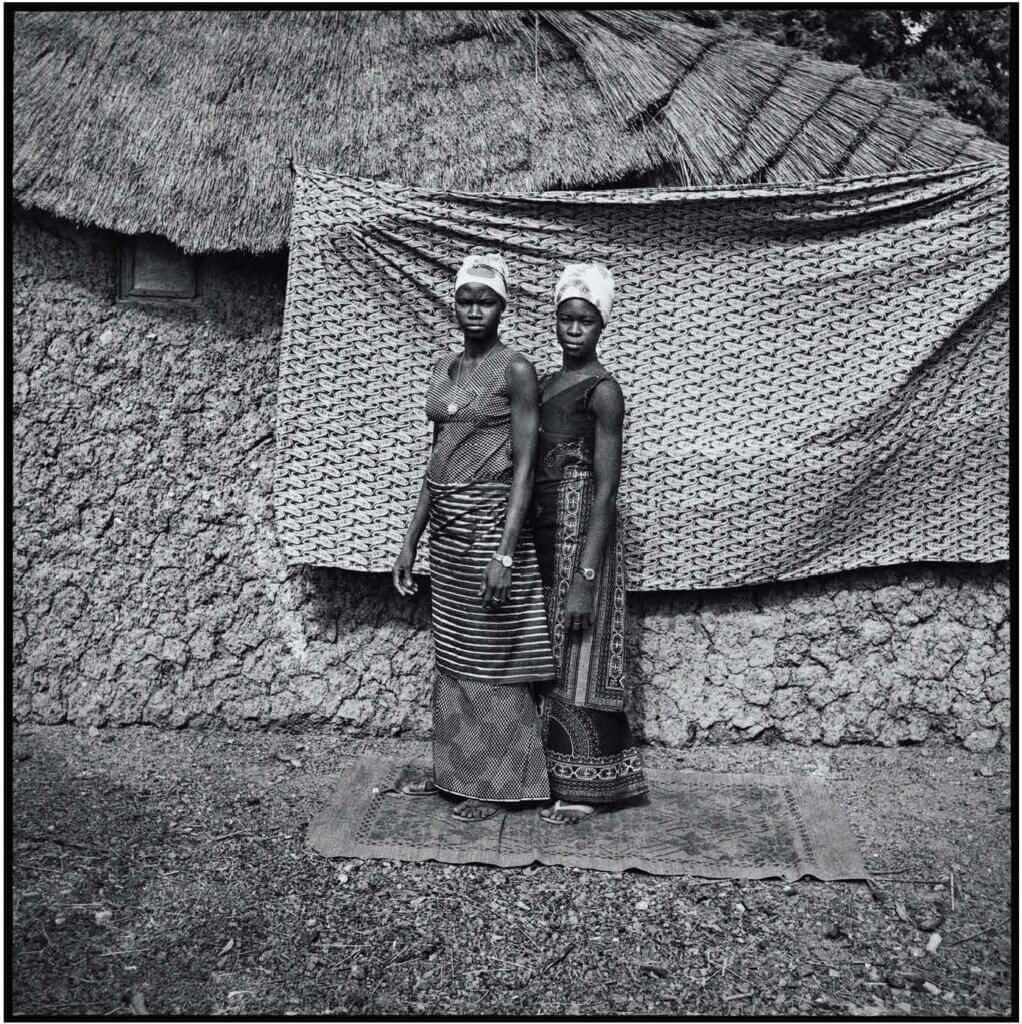 David Hill Gallery is delighted to present Tête-à-Têtes: West African Portraiture from Independence into the 21st Century. This group show brings together the work of some of the most influential and important West African photographers, including Sanlé Sory (b.1943), Rachidi Bissiriou (b. 1950), Malick Sidibé (1935-2016) and Leonce Raphael Agbodjélou (v.1965). Opening on 18 September at the London Gallery and co-curated by Carrie Scott and David Hill, the exhibition
celebrates the emergence of a new identity in post-colonial West Africa.
To run alongside the physical exhibition, a sixteen-minute film has been produced by David Hill and Carrie Scott to introduce the work of these four incredible photographers. Giving an overview of the region in the throes of change after gaining independence in the 1960, the curators discuss the work of the four photographers in the show within this context. It is possible to sign up for a personal exhibition tour with the curators. West African photography evolved rapidly following Ghana's independence in 1957, the first country in the region to shake its colonial shackles. Photographic practice grew out of, and in relation to, the optimism of the period; capturing the zeitgeist of cultural fusion.
Photography, largely a bureaucratic tool until this point, and often held with suspicion, was also used to proudly establish new identities and achievements. Portraits were used to establish socioeconomic status and mark prestige within the community; photographs in the exhibition capture characters in their finery – desiring to be seen in a new light.

In 2017 the David Hill Gallery was the first to present the work of now established artist Ibrahima Sanlé Sory outside of West Africa and he is still under their representation. Twelve Sanlé Sory works will be on display in Tête à Têtes, several of which are previously unseen. Sanlé Sory started his career in Bobo-Dioulasso, now Burkina Faso, in 1960, the year the country gained independence. Sory caught the exuberance of West African youth immersed in new styles of music and dancing in the first decades of African independence. Many of photographs depict the enmeshment of tradition and modernity that was taking place at this time.
'These people are metropolitan, worldly, and cool, and they vibrate with excitement for a new
future.' The New Yorker Now with gallery representation in London, New York, Paris and Amsterdam, Sanlé was the first African photographer to receive a solo show at an American museum (Art Institute of Chicago, 2018).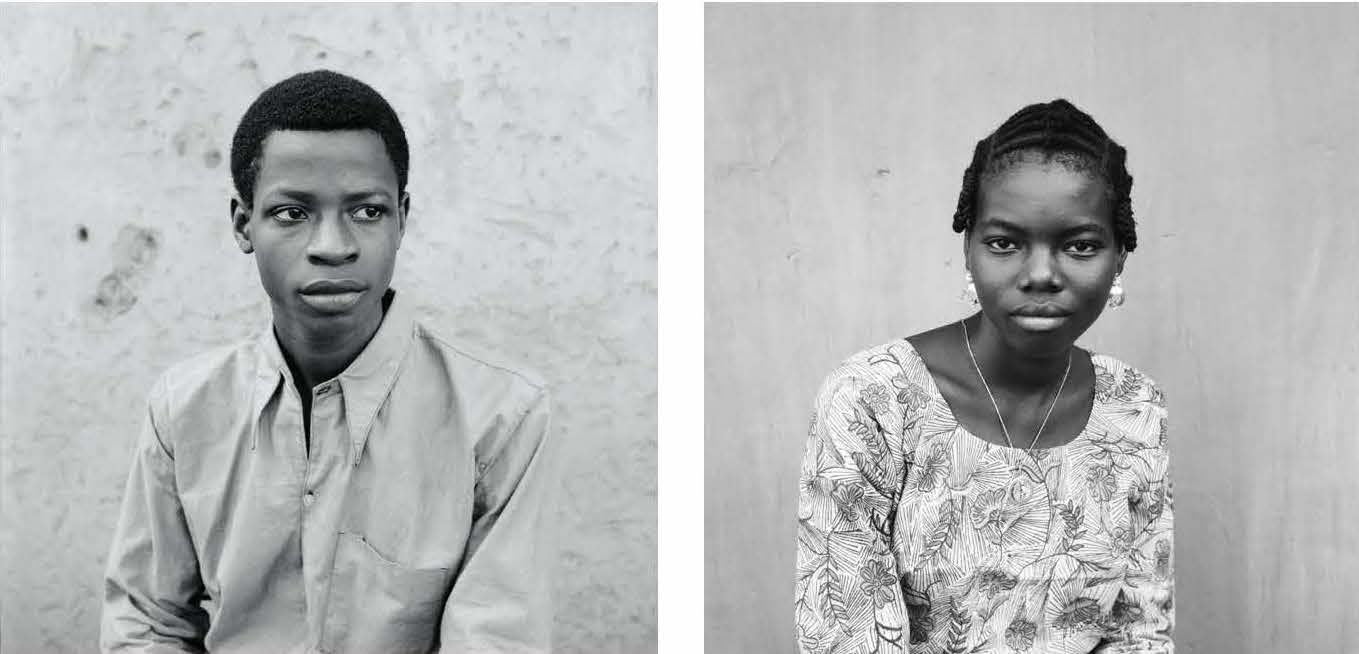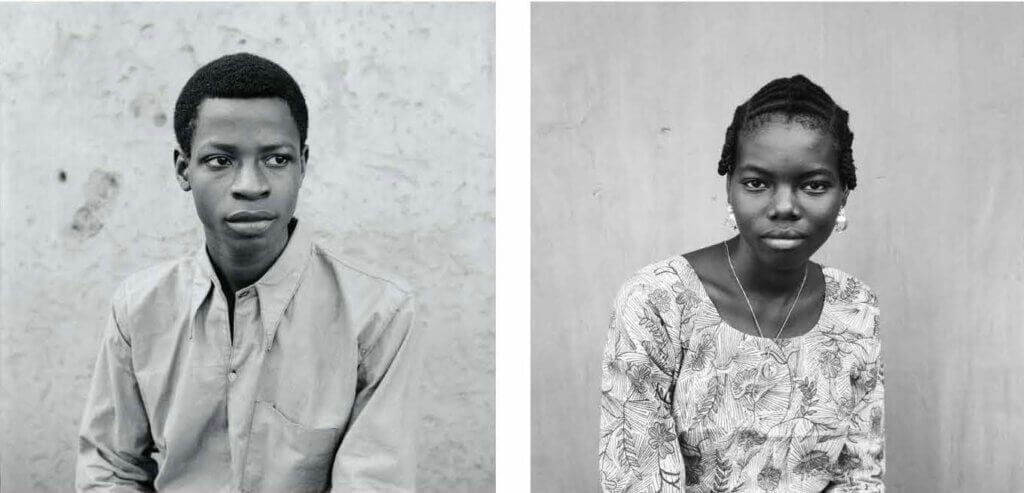 More recently, David Hill Gallery began exclusive global representation of the archive of Ketu photographer Rachidi Bissiriou. Now retired, Bissiriou's work has never been seen outside of the village in central Benin where he opened his 'Studio Pleasure' studio, which operated in the Oguidigbo district from 1968 to 1985. Working with a Yashica twin-lens medium format camera, he produced an extraordinary series of portraits of the local villagers. The lighting and compositionare remarkably contemporary in feel, with the subjects depicted in their everyday clothing, some traditional and some informal, photographed as the artist has found them.
Malick Sidibé, an established Malian photographer, documented the people of the city of Bamako as Mali made the transition from colony to independence. Sidibé photographs show vibrant youth culture at dance clubs, parties and sporting events; people enjoying their freedom and intoxicated with the new Western styles in music and fashion… "For me, photography is all about youth." Sidibé took thousands of portraits in his studio and camera repair shop, recording individuals keen to assert their postcolonial identity and success. Included in the exhibition are four of Sidibé's unique Chemises – small prints of his edit of photographs from events and social functions, each glued to cardboard sleeves.
These chemises were then used as a reference system for people to order prints from him. Many of the original negatives for these images have not survived, and many were not printed outside of the chemises, which often leaves these artefacts as the sole record of a night in Bamako
on a given date. As such, they provide unique insight into the culture and society of the time.
Sidibé's work has been exhibited internationally from 1990, and in 2003 he received the Hasselblad Foundation International Award in Photography. In 2007 he became the first African and the first photographer to receive the Venice Biennale art exhibition's Golden Lion Award for lifetime achievement. Sidibé's chemises are now held in the permanent collections of several major museums, including MoMA and Art Institute of Chicago.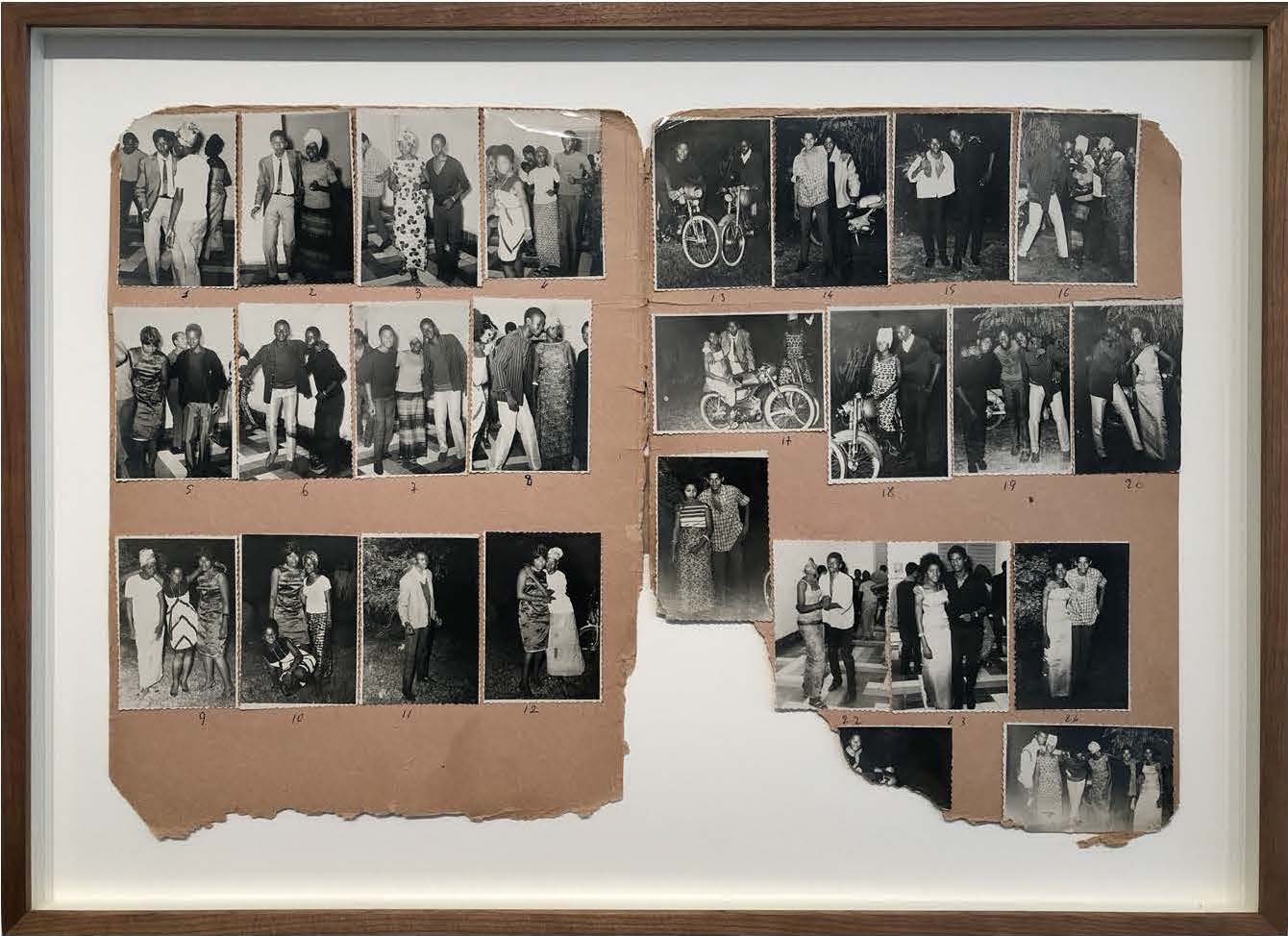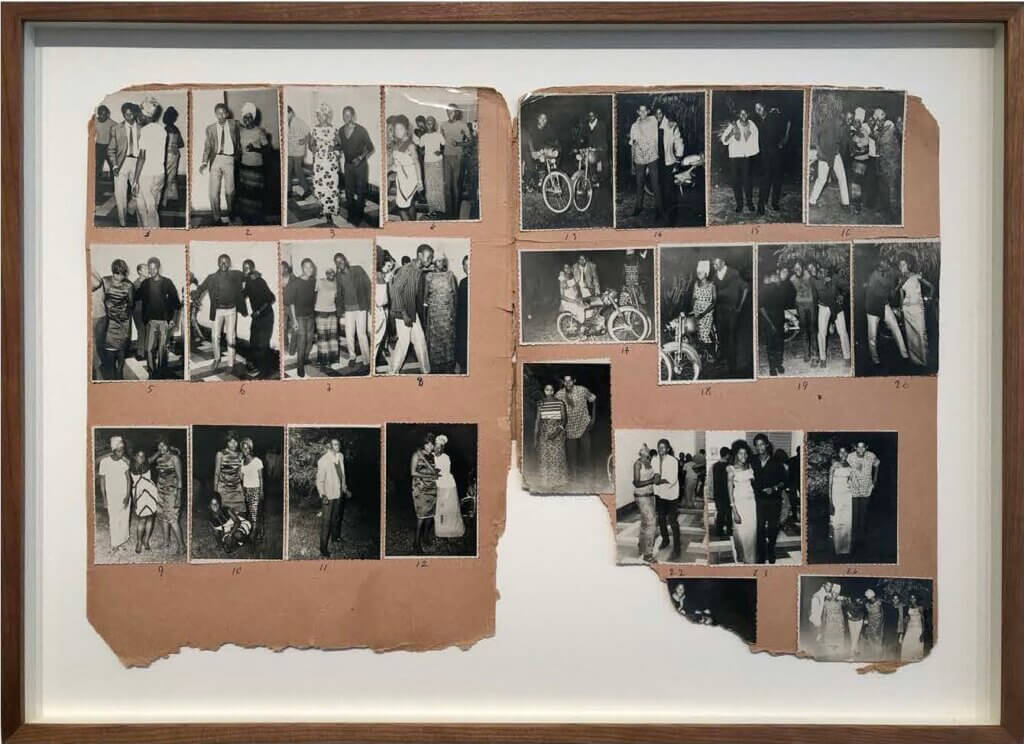 'Sidibé's photographs capture your attention, and this generated myriad other dialogues around
history, race, representation, technology and beyond.' New York Times.
The photographs of Bienese photographer Leonce Raphael Agbodjélou document the energy of life in his hometown Porto Novo. His subjects cover street life, portraits of friends, family and studio customers.
The artist focuses on how ancestry can shape counter-cultural narratives. Included in the exhibition are two colour portraits of Yoruba men dressed in traditional Egungun costume, photographed against rich mud walls. The Egungun are the invocation of the Yoruba's spiritual ancestors and at certain points emerge for masquerades, sometimes attracting crowds of over a thousand.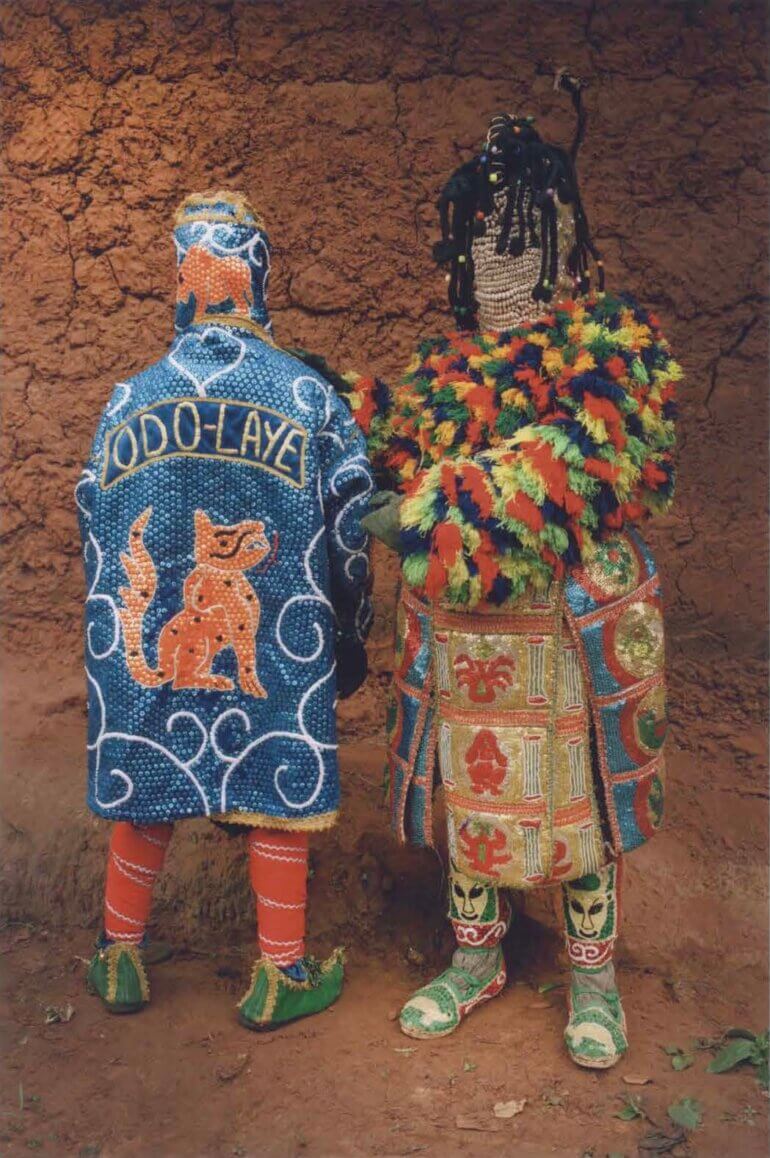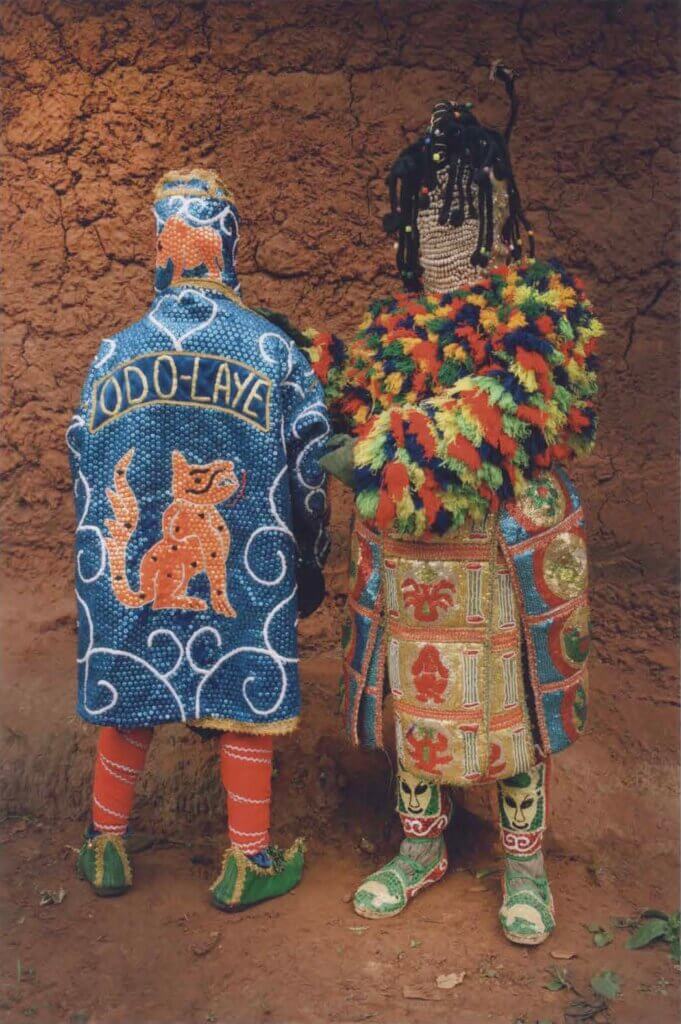 Agbodjélou is the founder and director of the first photographic school in Benin. He was recently commissioned by Virgil Abloh to shoot the Louis Vuitton spring/summer 2020 advertising campaign.
About David Hill Gallery:
Founded in 2015, DAVID HILL GALLERY shows both established and also lesser known photographers, with an emphasis on previously unshown work. Exhibitions have included the first solo show outside of West Africa of Sanlé Sory's vibrant portraiture. Mario Carnicelli's sharply observed mid-1960s American street photography also debuted at the gallery, along with Hunter Barnes' extraordinary work documenting the overlooked margins of American society. Other shows include Werner Bischof's ground-breaking 1950s USA series, Burt Glinn's coverage
of the Cuban Revolution, Bill Bernstein's late-70s nightlife work, and Magnum Photos founder George Rodger's recently unearthed 1940s colour images of the tribes of Southern Sudan.
Tête à Têtes – West African Portraiture from
Independence into the 21st Century
David Hill Gallery, 345 Ladbroke Grove, London W10 6HA
Exhibition Continues 18 September – 27 November 2020
All Rights Reserved © Copyright David Hill Gallery 2020