Svccy: Dystopian Constructions
January 23, 2023 – February 13, 2023
W1 Immersive
161-167 Oxford Street
London
W1D 2JP
London's immersive curation space, W1 Curates, presents Dystopian Constructions, an awe-inspiring exhibition by Italian phygital artist Svccy.
Dystopian Constructions explores the diversity of contemporary society's spectrum. Svccy research drives two artistic paths: "statue houses" and "dystopian environments".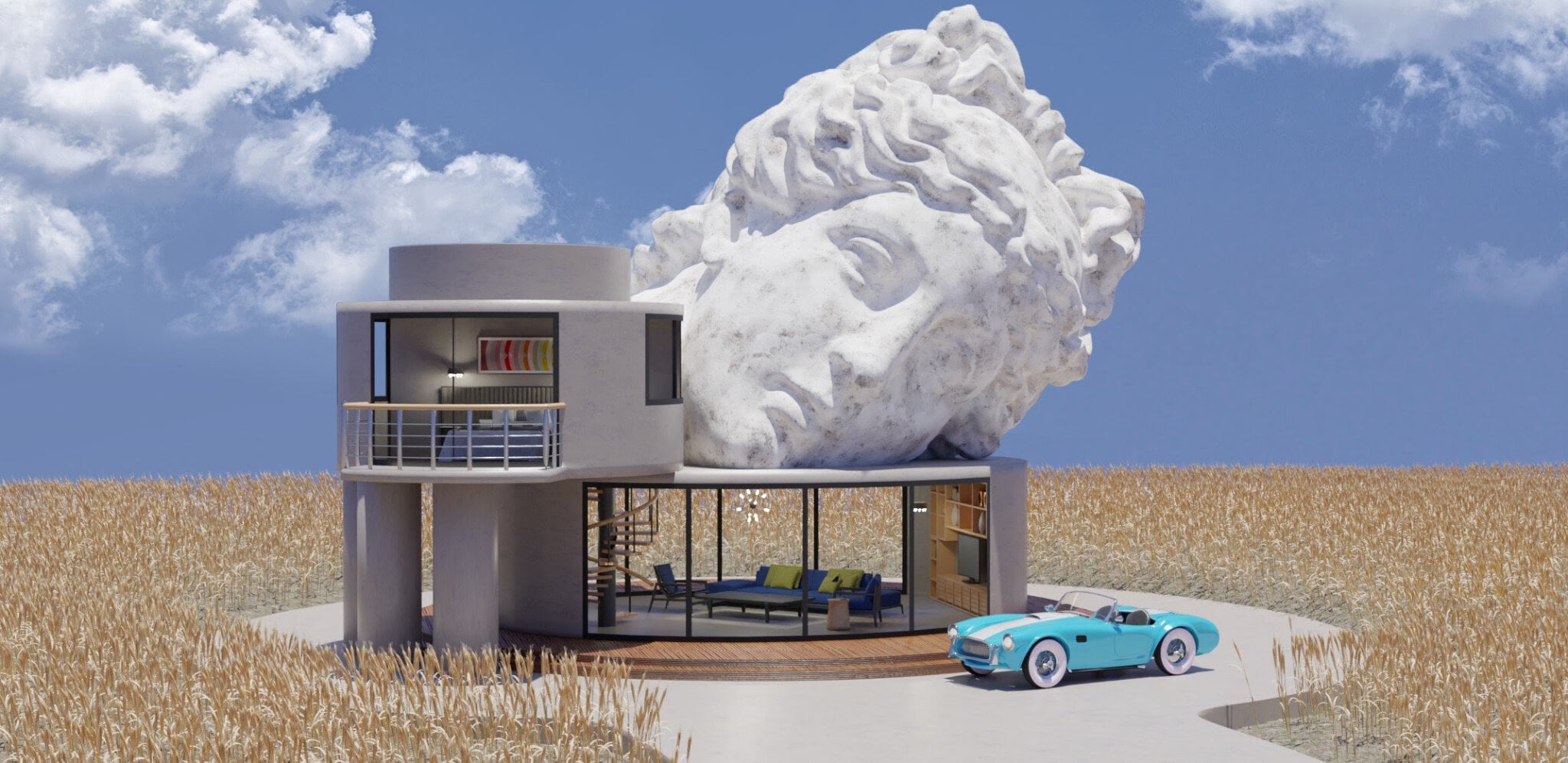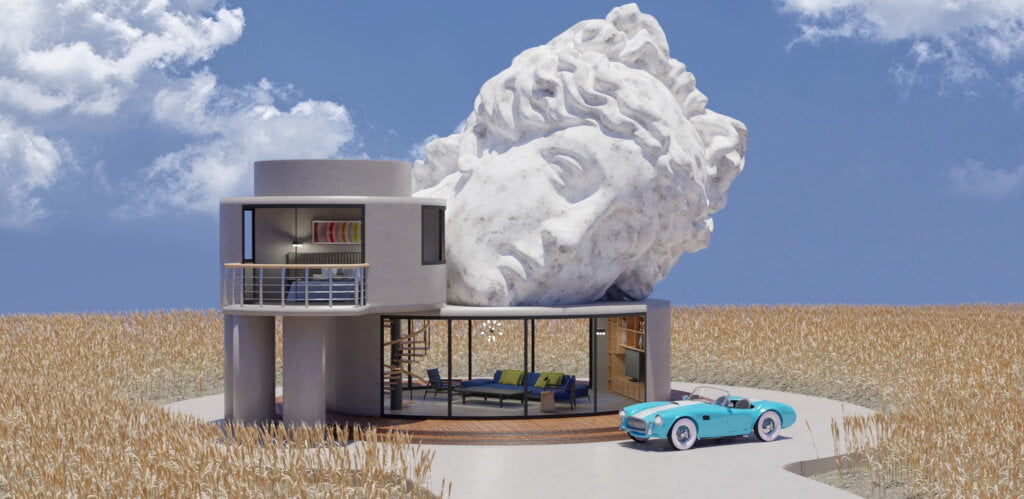 Svccy's "Grain House" intersects the past and future. The artist's imaginative designs seamlessly blend traditional architectural elements with futuristic visions, resulting in a dreamlike environment that elevates the structures to new heights. The structure's sinuous lines and form transport the viewer to a realm of boundless possibility of human living.
In "Runaway," he offers a powerful commentary on the contemporary human condition. The work is a thought-provoking example of how technology and ultra-consumerism have subsumed the individual, leaving them faceless and without identity. The statues portrayed in the piece, covered or replaced by everyday objects, serve as a stark reminder of the dehumanizing effects of modern society.
Svvcy's artistic practice is deeply rooted in the investigation of contemporary society, expressed through his uses of web3 and web2 technologies and traditional art. Inspired by the Vaporwave movement, he creates distinctive images and animations, fusing classic elements with surreal environments. His blending of audio and visual ingredients makes a cohesive experience for the viewer to deliver his unique perspective on current society by leaving nothing to chance.
Dystopian Constructions runs from January 23, 2023, until February 13, 2023, at W1 Curates.
Book ticket for Dystopian Constructions
https://www.instagram.com/svccy_artist/
©2023 Svccy, W1 Curates