STUART SEMPLE: D.A.B.A (Destroy All Bad Art)
7 – 25 September 2023
All Is Joy Studios
75 Dean Street
London W1D 3SQ
A radical new participatory exhibition arrives in London's Soho this September. D.A.B.A. (Destroy Allm Bad Art) is a complex installation and live art project by Stuart Semple, running at All Is Joy Studios from 7 September to 7 October 2023. For this month-long happening, Semple will create a series of environments in which both his own art and that of the public will be destroyed in a variety of performative ways. By disconnecting art from its resultant objects, it is hoped a sense of freedom around ideas might emerge.
D.A.B.A is the culmination of a series of happenings initiated by the artist, which began at Glastonbury Festival in June before travelling to galleries, museums, public spaces and community centres in the USA, Canada, Mexico, Brazil and the Philippines before ending at Arnolfini in Bristol this August. The project comes after a period of transition and self-reflection in which Semple's works have become increasingly ephemeral and performative, leading to the conclusion that the objects of his past must be destroyed.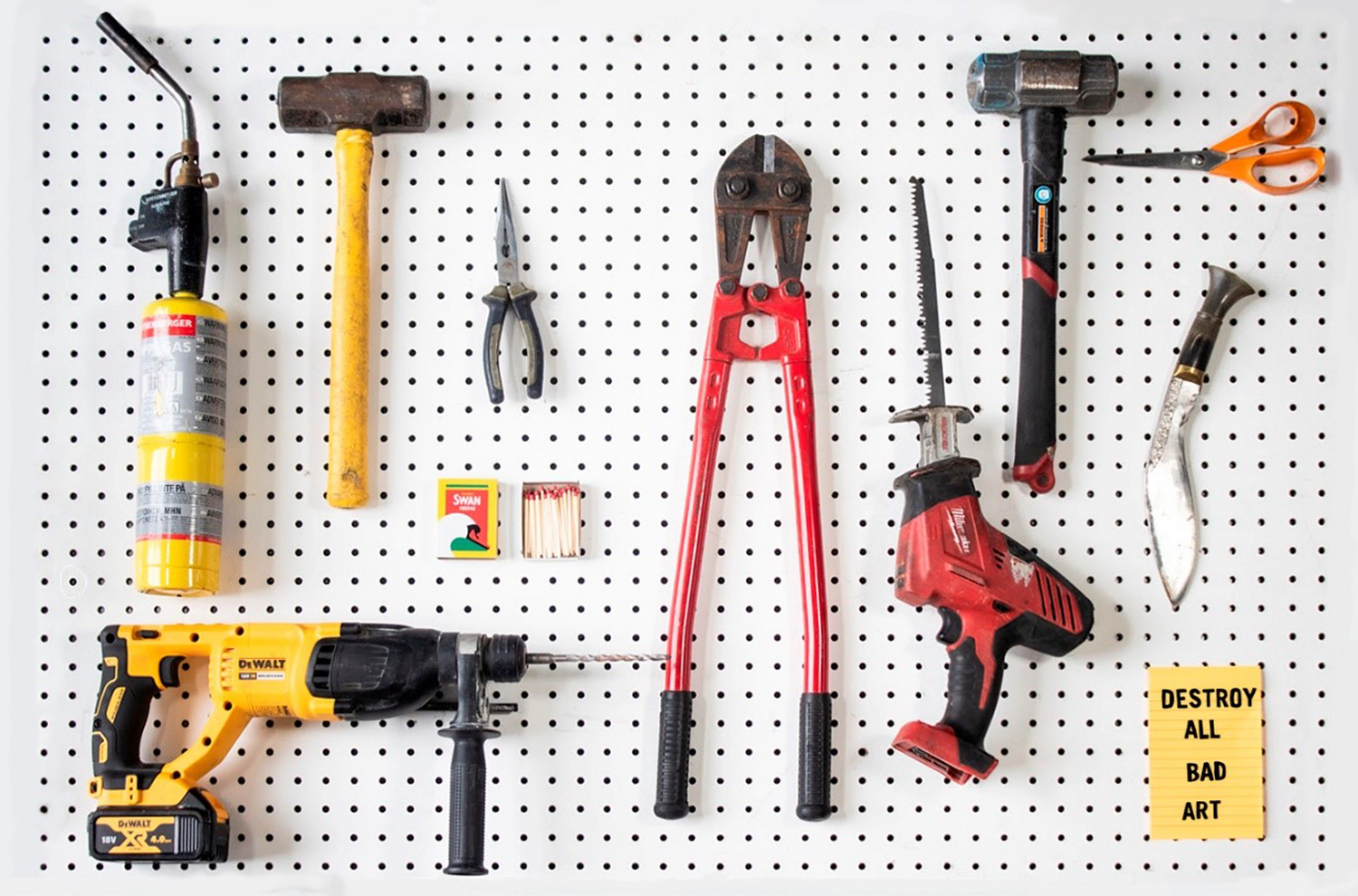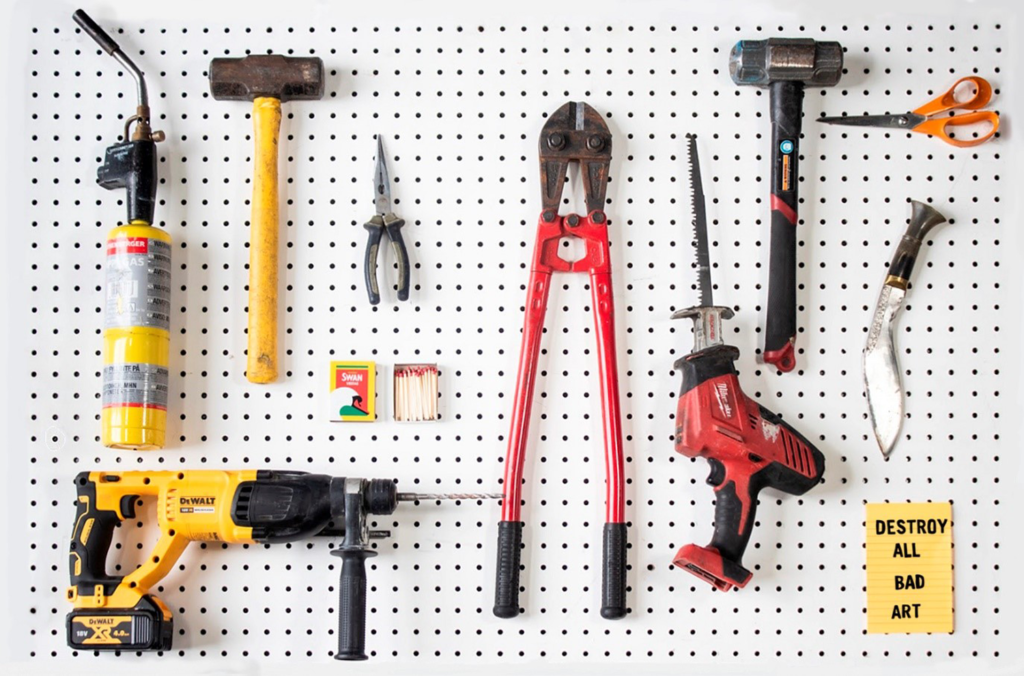 Working with his studio team over several months, the artist has created an elaborate process in which objects, from prints and paintings to ornaments, books, records and even clothes, can be de-objectified. The artist is making this procedure available to all who wish to have their own B.A.O.s (Bad Art Objects) restored to their fundamental form – that of an idea.
"It's happened time and time again in art, where artists get together and press the reset button. It feels like that's long overdue. I don't want to keep the process to myself. I'm hoping people will bring down a whole swap shop's worth of cultural detritus." – Stuart Semple
The centrepiece of the action is a room dedicated to the careful deconstruction of Semple's paintings by lab technicians, in which the viewer is invited to witness the painstaking dissassembly of key works from the artist's past.
The idea of artists destroying works from their past is nothing new. Perhaps the most notorious occurence was Michael Landy, who destroyed everything he owned only a stone's throw away from Dean Street – whilst John Baldessari cremated his work and reduced it to ashes that he kept in a book. Semple's project takes the idea further by challenging the general public to destroy artistic objects from their own lives, including books, records, posters, paintings and prints. In deciding what should be
destroyed, he invites them to question their own notions of value.
©2023 STUART SEMPLE