SPATIAL METAVERSE FASHION WEEK CURATION by MAD Global
Hosted in Luis Fern and Metamundo Gallery
Tuesday, 28th – Friday, the 31th March
Metamundo x Luis Fern Spatial Gallery – link to be shared closer to the date
MAD Global, is proud to announce its latest digital activation and event, a curation in Spatial, a showcase of digital fashion, design, and art. Hosted in Luis Fern and Metamundo Gallery Bringing artists, designers and Creators to Spatial during MVFW23.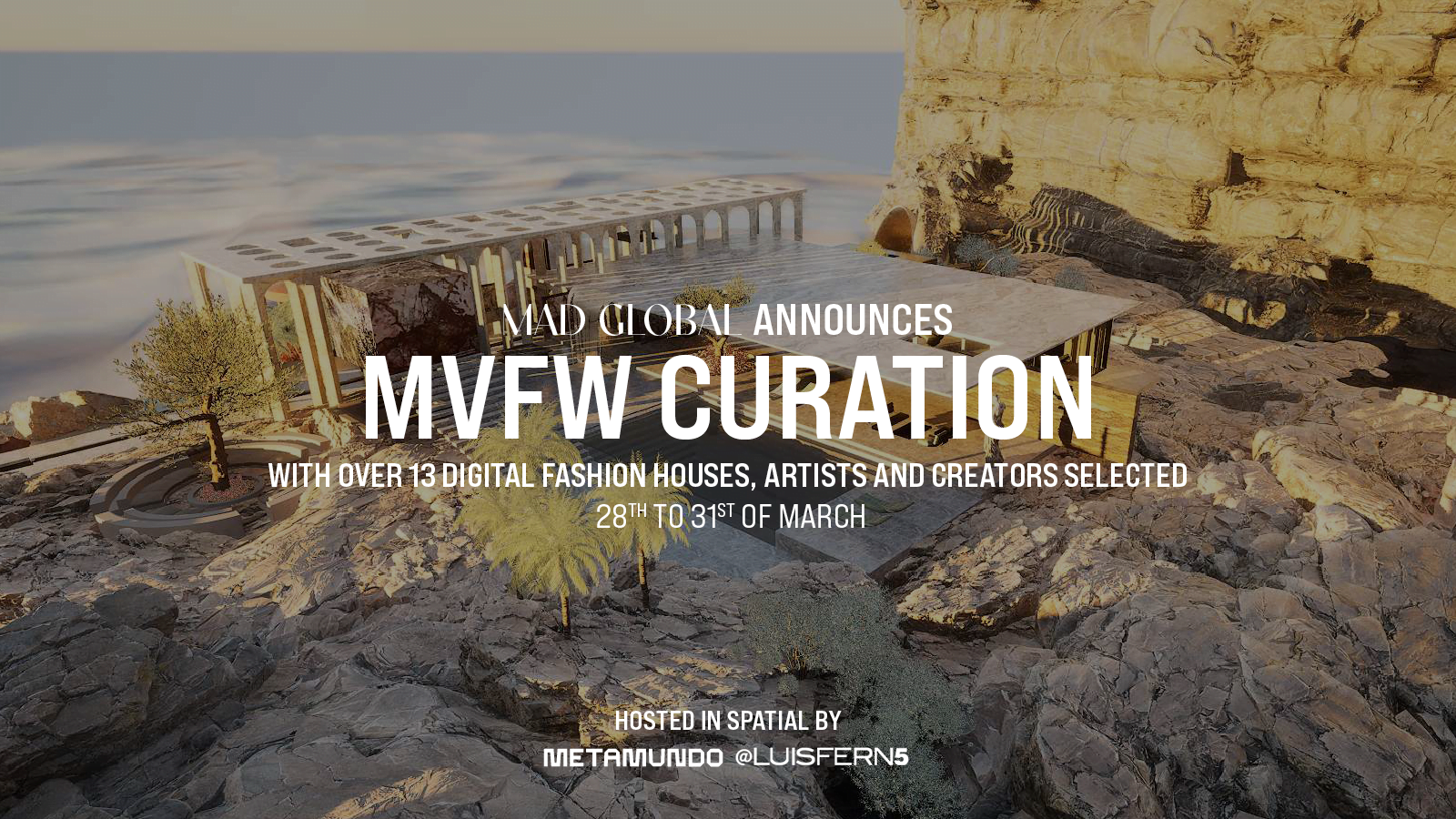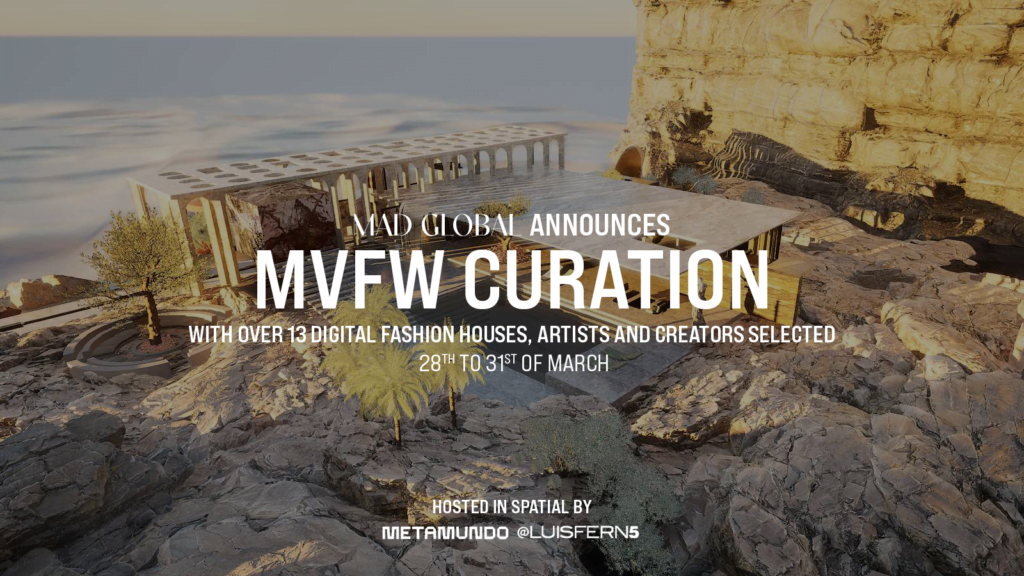 The event will be held at Luis Fern and Metamundo Spatial Gallery, providing a stunning backdrop for the digital creations on display. It is to be attended from anywhere in the world, from March 28th to March 31st. It will be directly linked with activations taking place in Decentraland.
The event will feature some of the most exciting names in digital design, including 3D agencies, digital fashion houses, and digital designers. Attendees can expect to admire 3D sculptures, 3D digital garments, artworks and NFTs, videos, and virtual try-on experiences. Curation in Spatial is a must-see event for anyone interested in the cutting edge of digital design, fashion and art. Attendees can expect to be wowed by the incredible creations on display and inspired by the possibilities of technology and creativity.
Exhibiting Artists / Designers & Brands:
Artisant @artisant.io
Code Couture @codecouture.studio
Francesca Rosella – CuteCircuit @cutecircuit
Stephy Fung @stephyfung
Eyes of Fashion – Talia Zoref @eyesofashionnft
KRWN @krwn_studio
Ilona Song @ilonasong
IoDF @institute_digital_fashion
Mutani @mutani.io
Nova Lorraine @therealnovalorraine
Rick Dick @rickdick__
Style 3D @style3d_official
Sam J @samjstudios
Join SPATIAL METAVERSE FASHION WEEK on Decentraland