When it comes to art, it is wise to honor and respect the past; however, it would be foolish to ignore the innovation of artists shaping the future of art as we know it. In our emerging artists season, we are pleased to have artist Sean Winn.
Originally from Southern California, he completed his BFA at Sterling College in Kansas. He then relocated to the UK to pursue an MFA at the UAL. Sean's discipline is fine art, taking inspiration from the human mind and extraterrestrial existence.
" Realistic and abstracted paintings, and sculptural installations has helped me figure out my self-purpose "

– Sean Winn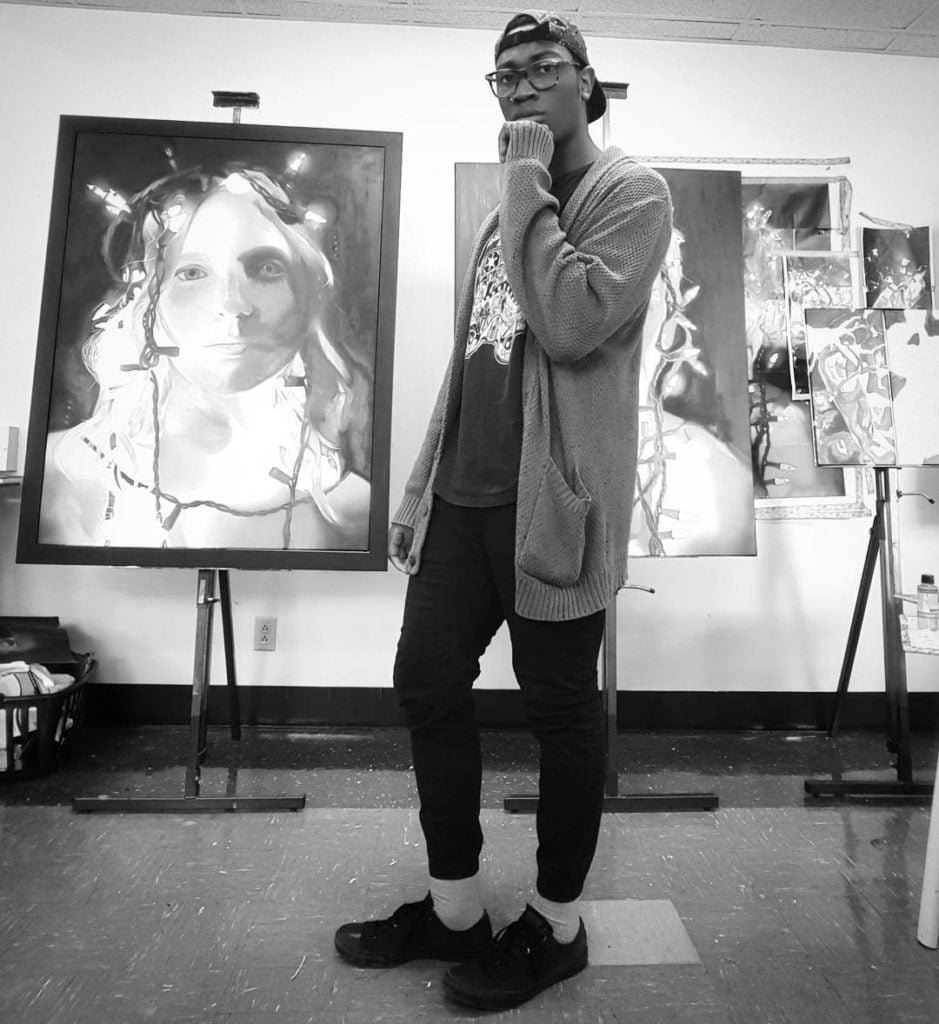 Winn explores everyday inner battles with our emotions, relationships, and expresses this through abstracted hyperrealistic paintings. Sean has successfully had his works widely exhibited in the UK and US, including the Chelsea Gallery Space, Crypt Gallery, and the Riverside Art Council.
Noted on SAATCHI ART'S rising stars class of 2019, Sean is one of a few artists that is shaping the future of art, in this interview we will be getting to know the man behind the art, his inspiration, his creativity and more.
Q: First things first, why do you do what you do?
A: I create artwork simply to understand myself as a human being and the social construct we live in that says we have to live a certain way in order to be successful or happy. I believe that creating is the most powerful and spiritual thing to do in your life because it is a life changing experience and can change your perception of the person you are, the person you want to be, and finding out your meaning to life/purpose.
Q: What is your inspiration?
A: Honestly, everything inspires me to paint or come up with ideas for paintings or installations. The key aspects that feed my practice are astrology, dreams, depression and anxiety, relationships, and the night's sky.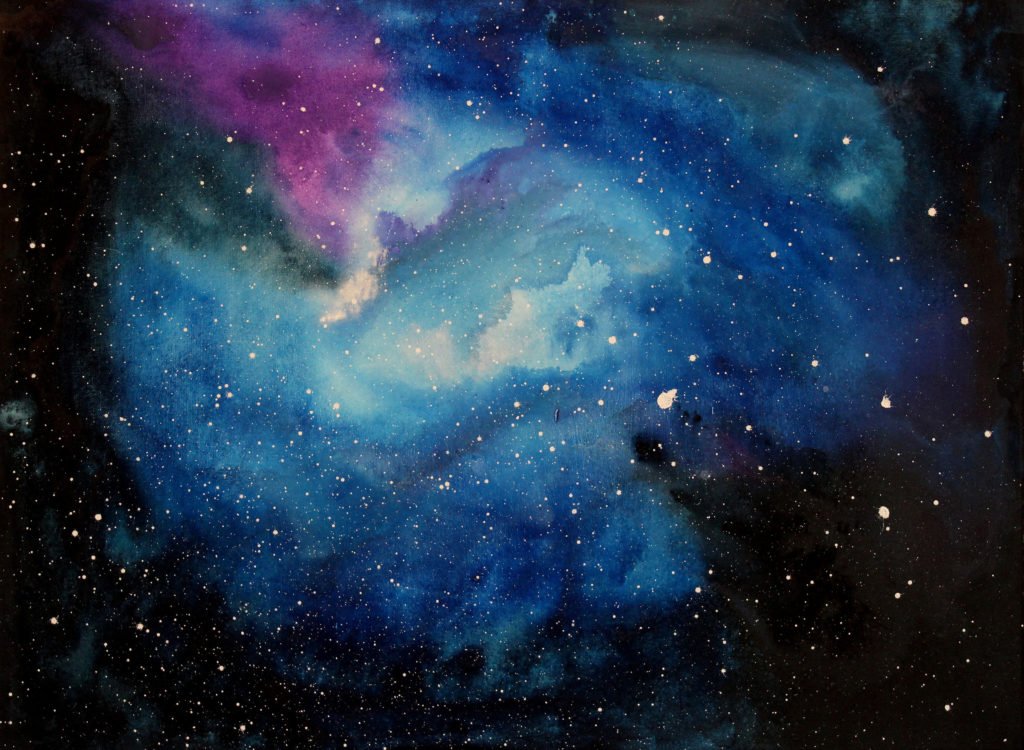 Q: What is your creative process when you're creating?
A: Within my process I take all my own reference photos of models in their bedrooms in the evening for a personal and intimate moment that I like to portray in my paintings. During the photographing process I ask a series of questions to the model about their ideas about the world we live in, things that keep them up at night, and their personal views on mental health and if they think they struggle with things like anxiety or depression.
Once I have all my photos, I take them into Photoshop and manipulate the colors and contrast to set the tone of something so dark and haunting but also so beautiful and colorful. Then from there I draw the image onto canvas and start the painting process.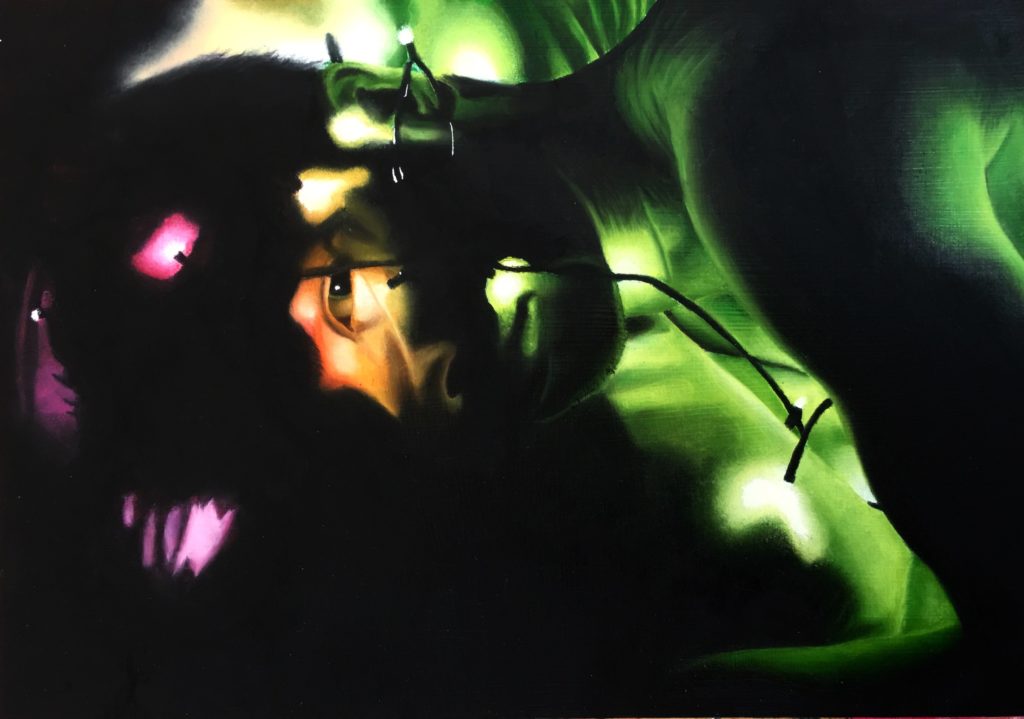 Q: Which is your preferred surface for working on?
A: I prefer to work on canvas primed with gesso. You can get the surface really smooth, but also when painting on top of it with oils, you still get that painterly texture but the surface is more absorbent than wooden panel.
Q: What would you say is an integral part to the work of an Artist?
A: I think for all artists it's different and comes down to intention of why you make art more so than the essentials of the work an artist makes. For me personally, I make art for myself to deal with my emotions, and to make sense of the things and people in my life. Through that, I am able to discuss my own identity and struggles of mental health that relate to the masses. It is important for art to say something and to have a message, but it's also freeing for art to say nothing at all and leave it to the viewer to interpret and experience it for themselves.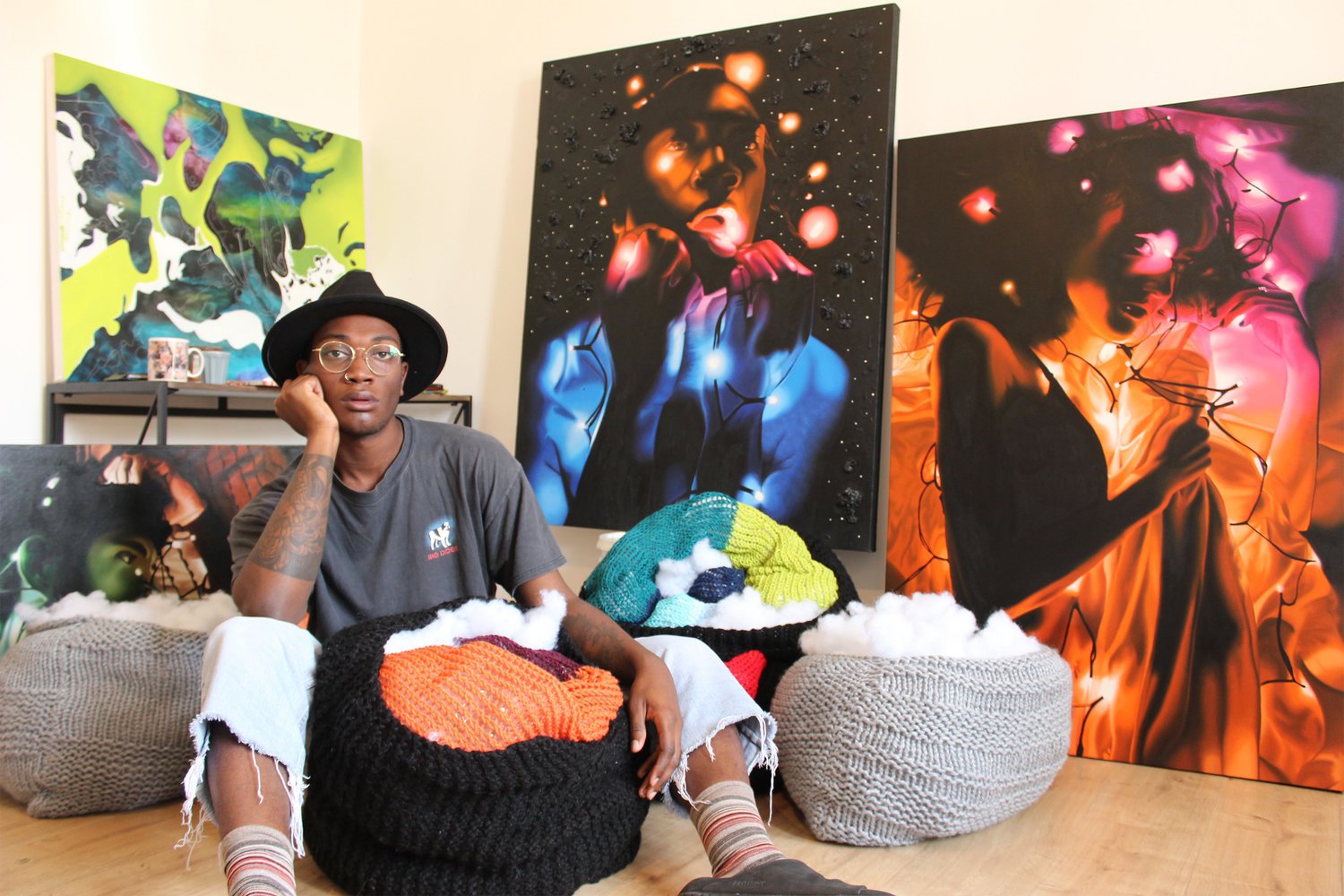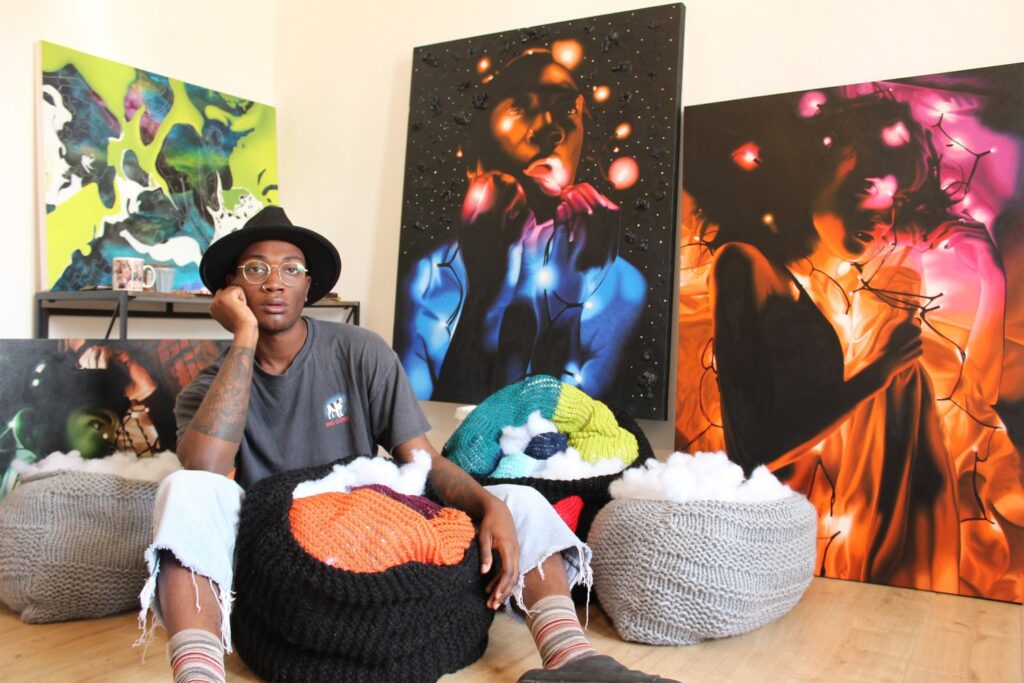 Q: What artist inspires you the most?
A: There's multiple artist that inspire me and that I look up to, whether it be their subject matter or even painting style. To name a few, New York artists Jenny Morgan, Erik Jones, and Canadian artist Jen Mann.
Q: What is the reason behind your use of the human mind and the extraterrestrial existence?
A: The use for the human mind and the extraterrestrial existence is mostly because I'm intrigued by the ideology and philosophy of both things. Even though I never excelled in science in school growing up, the concepts of things no one can one hundred percent explain make my mind explore the ideas and beliefs of the universe being so much bigger than the human mind could ever fathom.
But also there's been a lot of theories on the human brain, but can't be completely explained (For example, why do we dream at night when we are asleep?). All of these thoughts and questions really push the aesthetic of my work but also allow me to come up with other theories and perceptions of our reality.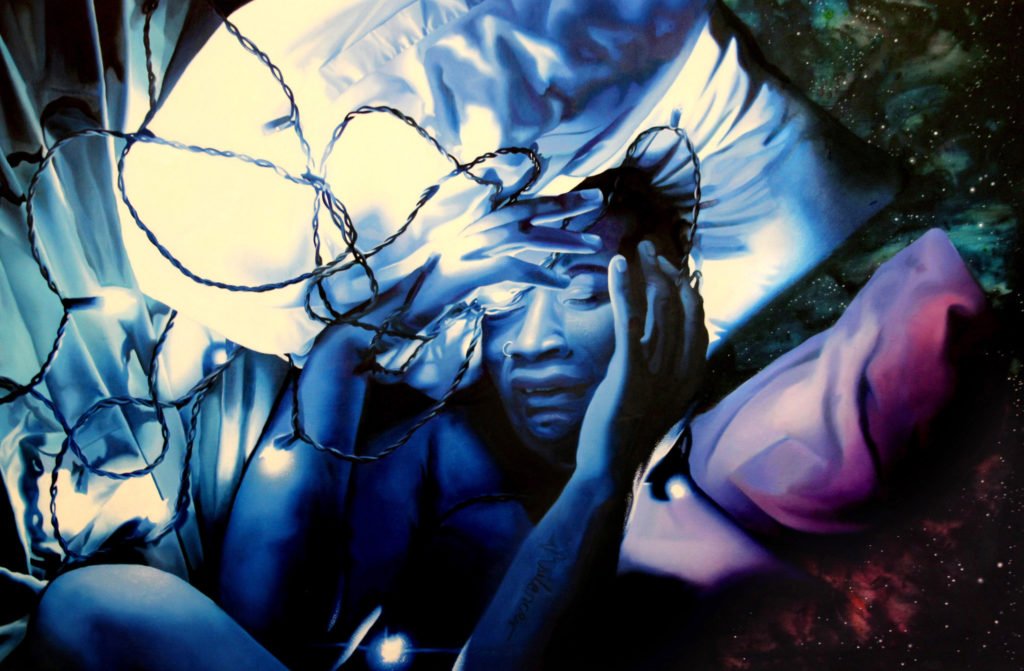 Q: How do you know when a piece is finished?
A: The way I plan out my paintings, I do have a start and finish based off of my process, but even when sticking to a reference photo for guidance, you do find other ways to add or take away from a painting while you're in the act of creating. But it is never my goal for my work to look just like the reference photo because I do have experimental things I like to try when I'm physically painting that you can't do in Photoshop. But my short answer is, no artist knows when a piece is finished.
Q: What is your favourite piece from your collection?
A: I know it's a little narcissistic, but my favorite pieces from my body of work is always my self portraits. There's something cathartic about painting yourself from a different lens than how you see yourself in a mirror everyday. Painting myself in an emotional or theatric state always leads the question, "Is that what I really look like when I'm sad?", and then the empowerment of showing those hidden feelings and expressions with the public is honestly liberating and eye opening.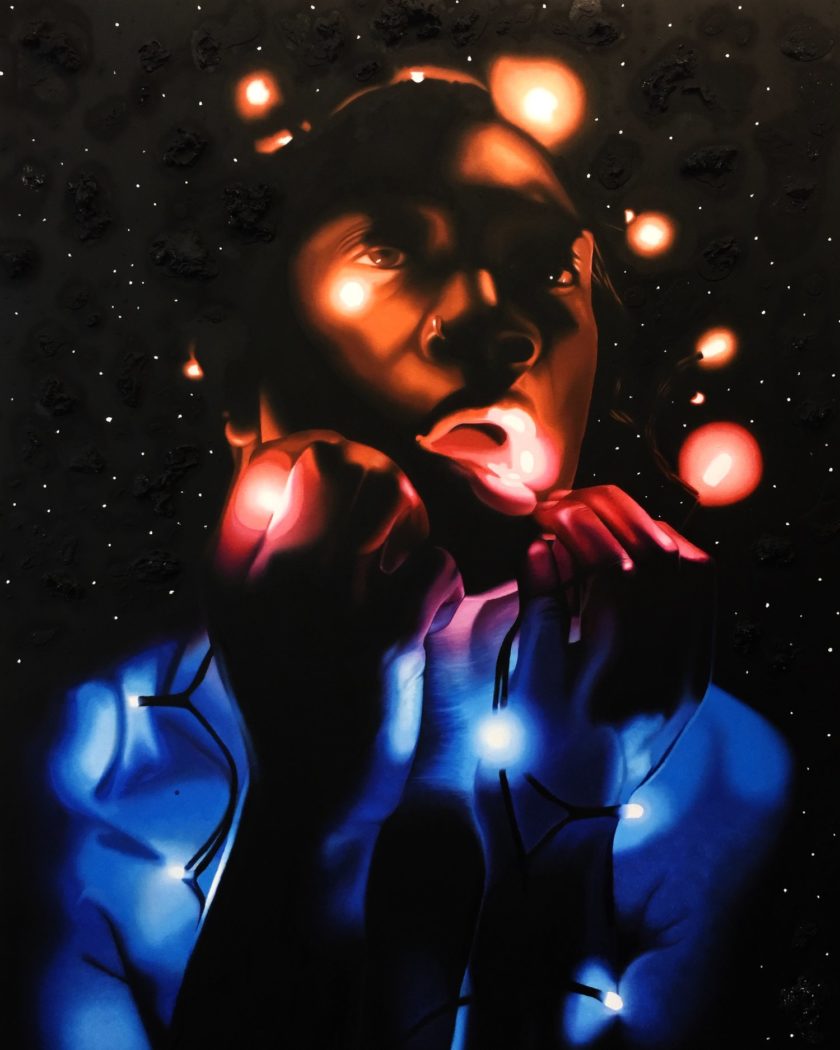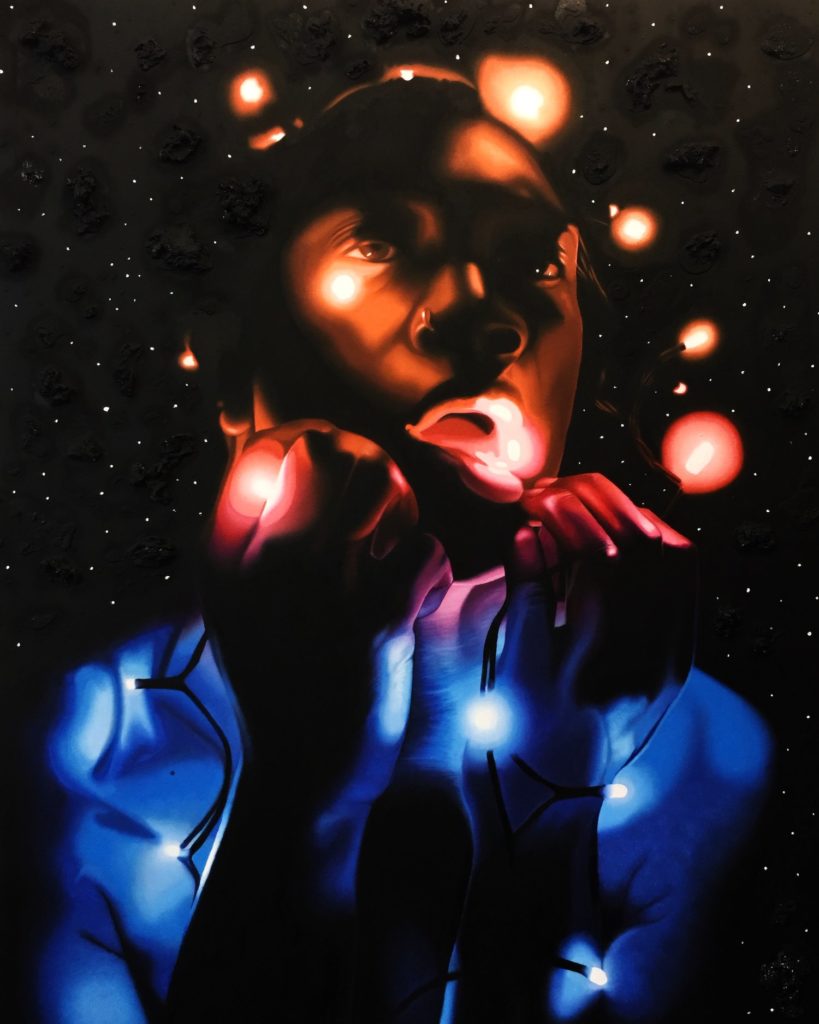 Q: How did you feel when you did your first solo exhibition?
A: As a young up in coming artist you never expect to do a solo exhibition, but the process of it was so life changing and it really made me grateful to work with such an amazing team who gave me the freedom to show work that I wanted and curate the show how I envisioned. It was a great opportunity to be the center of attention and really have great feedback from those visiting the show and gaining their thoughts and opinions of my work and how it made them feel.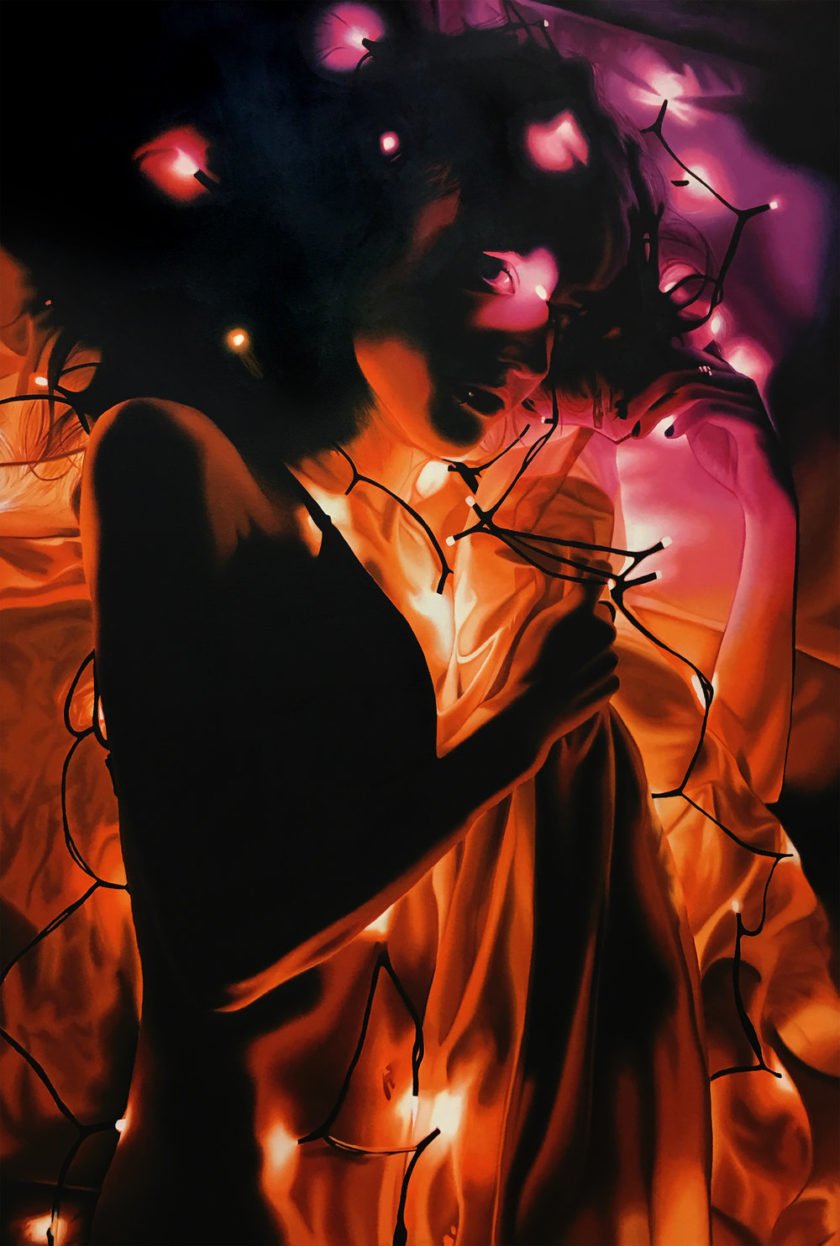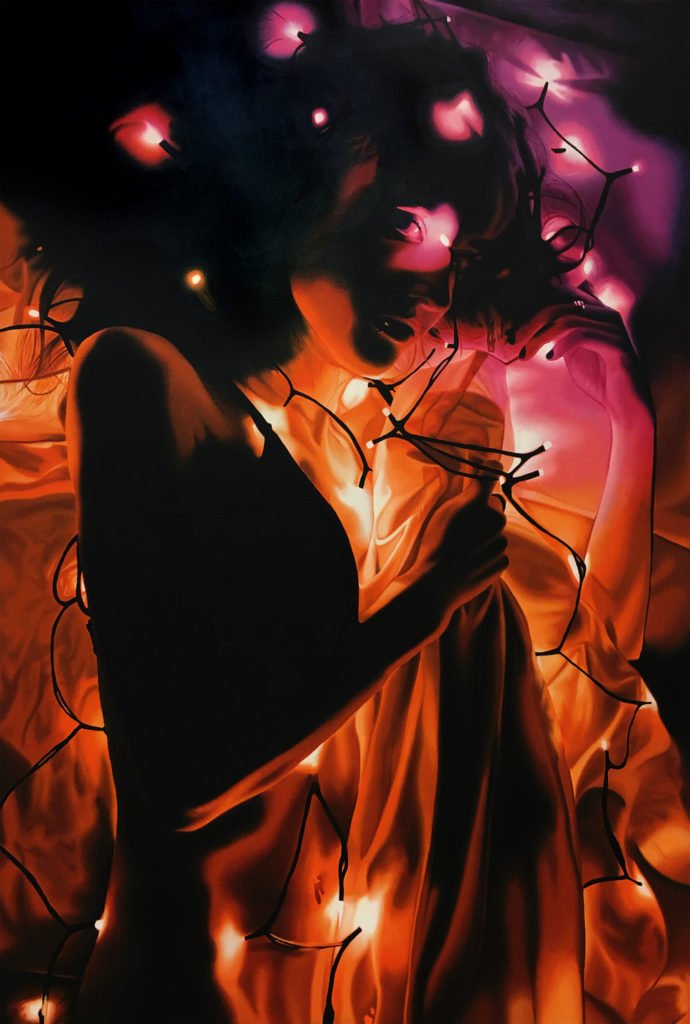 Q: What is the most rewarding thing for you about being a part of the Art Industry?
A: I still don't find myself fully emerged in the art industry, but the most rewarding aspect of being a part of the art community is how accepting people are of my work, and my concepts and ideas successfully being interpreted by those in the art industry.
Q: Is there anything that worries you about how social media is affecting the promotion of artists?
A: Social media is a great tool for artists to promote their work and document their successes and exhibitions, as well as get in contact with other artists that they may not have had the recourses to before social media. But the only thing that I'd say 'worries' me about social media is that within the art industry they use your following as credibility or relevancy based off of your outreach more so than the work itself.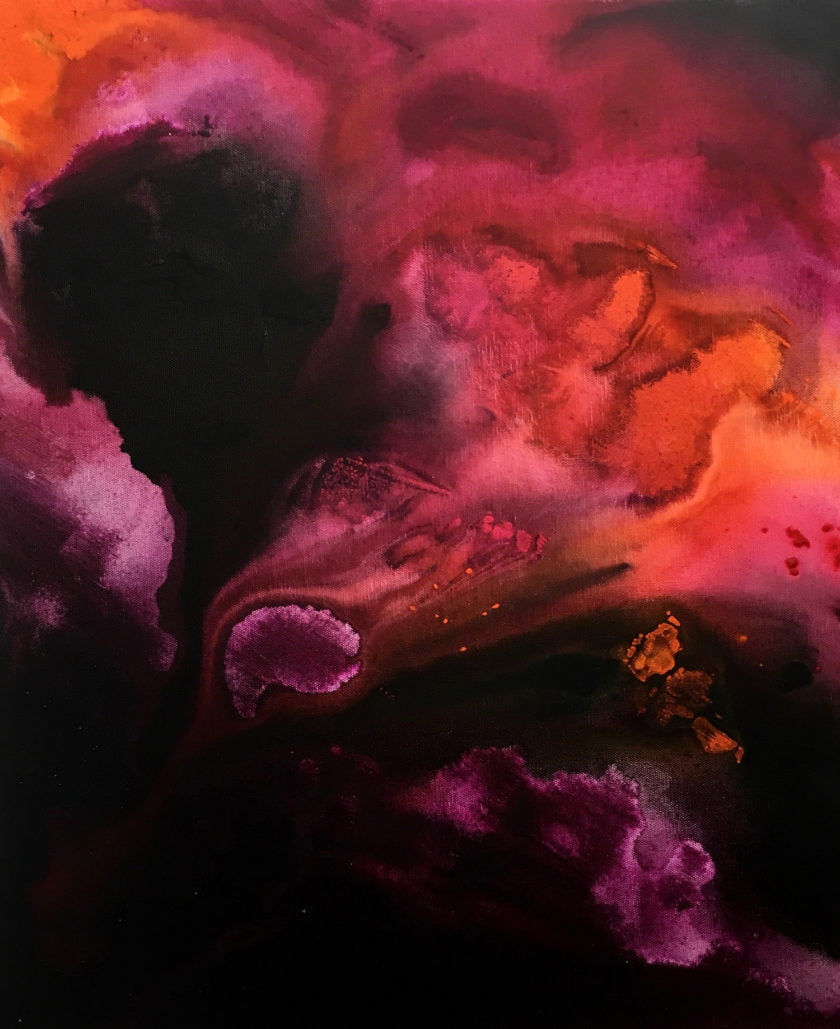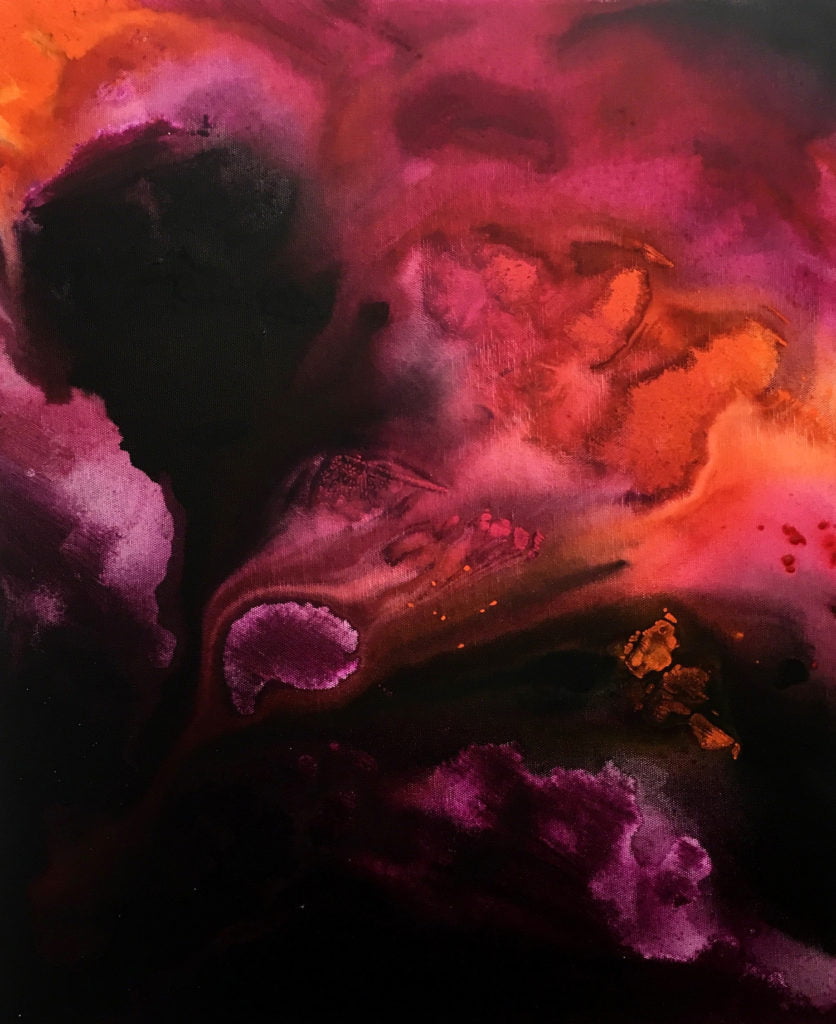 Q: In your opinion, do you have any advice for artists on how to manage their social media image? Or does it even need managing?
A: In my opinion, each practice is different for all artists and I think it is important to manage your social media how you deem fit. Showing progress shots of what you're working on is important just as much as the finished result, but you do not need to post everyday to prove your relevance in the art community. Managing your social media shouldn't be a daily task, no matter when or what you post, the people who like your work will stay interested and follow your art journey.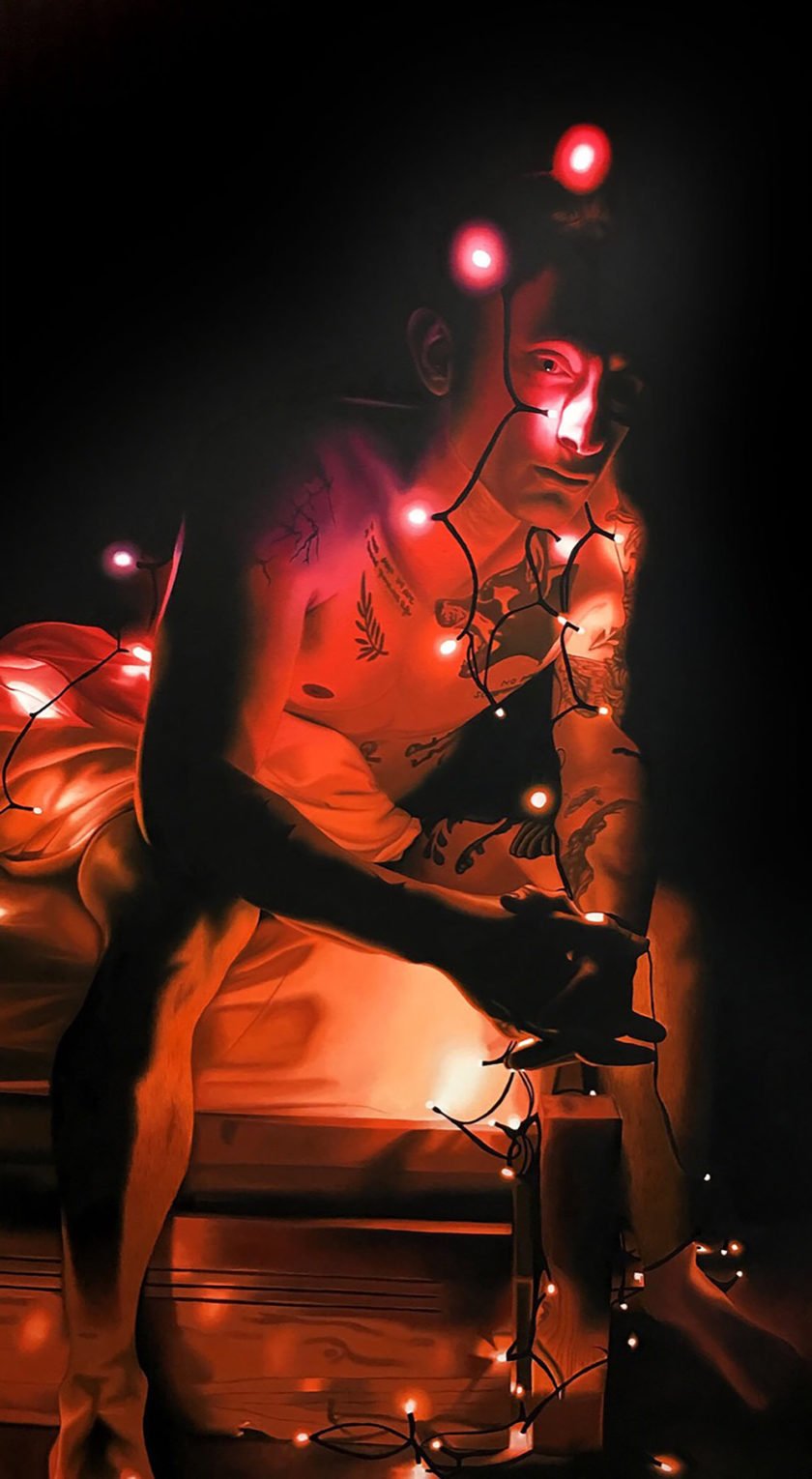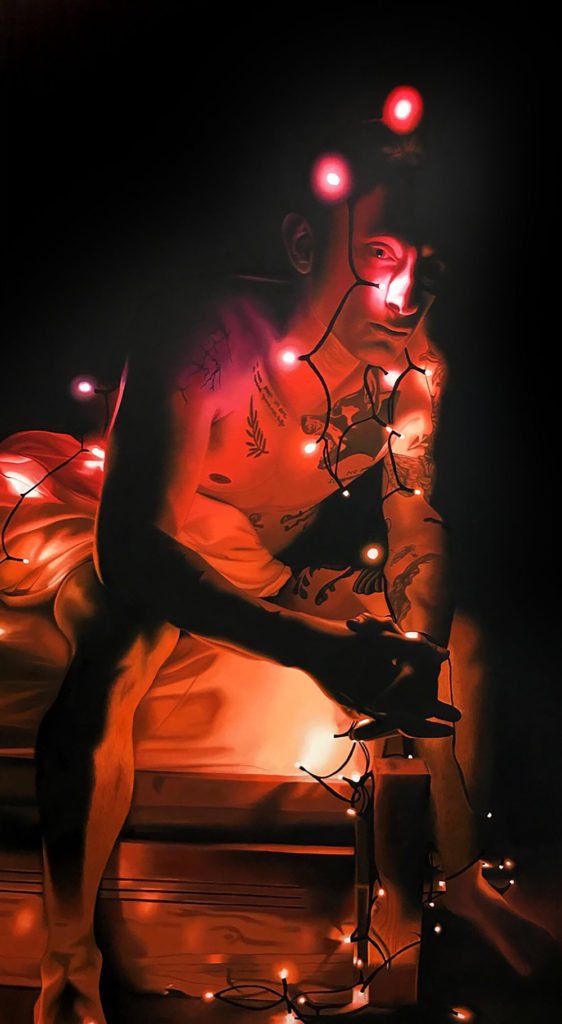 Q: Are there any places where you feel Art and Technology really shouldn't overlap?
A: In today's technological world it is hard to separate the two because we all find ourselves using it within our processes of working or gaining inspiration and knowledge from sources online or through technological advancements in society. And without the two, we probably wouldn't be in the era of art we're in now in today's contemporary art scene.
This was Sean Winn for Art Plugged emerging artists season, Sean is definitely an artist to keep an eye making waves with art community. You can keep up to date with Sean's works, exhibitions and more by following him on Instagram and heading over to his website.
https://www.instagram.com/seanwinn4595/
©2019 Sean Winn