Satelliser: a dance for the gallery
Free entry
29th-30th July 2023
11:00-18:00
Arnolfini Gallery
16 Narrow Quay
Bristol BS1 4QA
Satelliser: a dance for the gallery is an experimental, interactive performance work realised by an intergenerational group of co-working artists, devised and led by award-winning artist J Neve Harrington.
Harrington brings this compelling, distinctive performance work to Bristol's Arnolfini across 29th and 30th July, following hugely successful previous showings at BALTIC CCA, Gateshead (October 2021), Turner Contemporary, Margate (November 2021) and Nottdance 2022, at FABRIC's IC4c (October 2022) as part of the CONTINUOUS Touring Network Performances.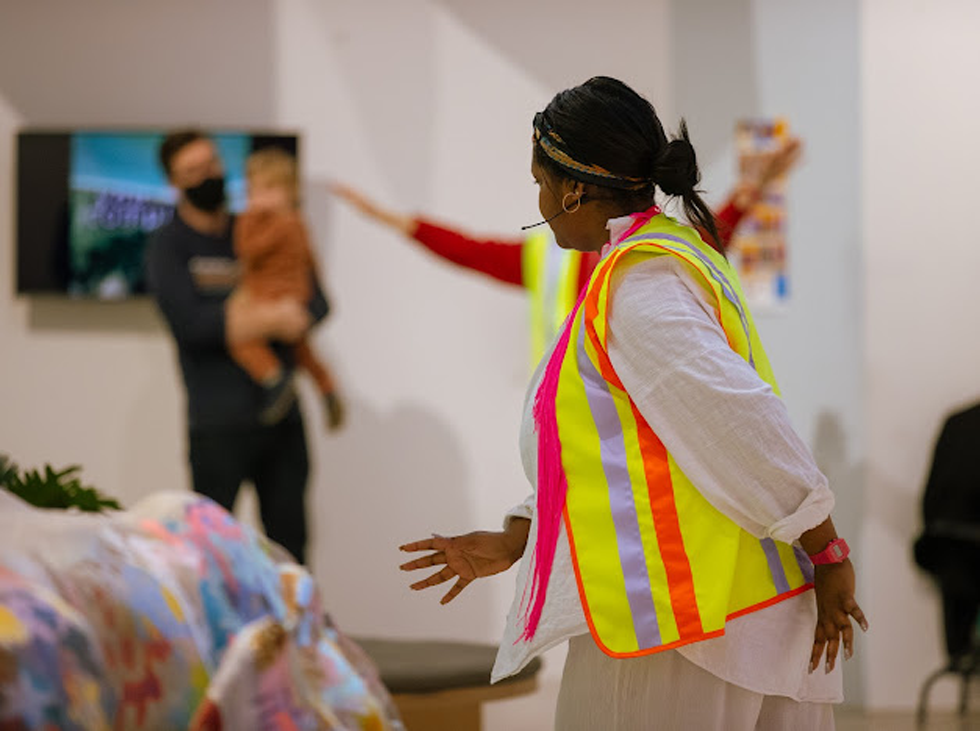 Satelliser is making a unique showing at Arnolfini as part of Threads, a major exhibition featuring 21 contemporary international artists and makers, who use textiles as their chosen medium. Celebrating material and making, these artists use the storytelling power of textiles to connect with past traditions, find commonalities between cultures, time and place, and to 'breathe stories into materials'.
Threads encompasses processes of weaving and spinning, rug-making, stitching and embroidery, print, knit, threading, mending and found materials, with materials and techniques handed down, reused and reinvented.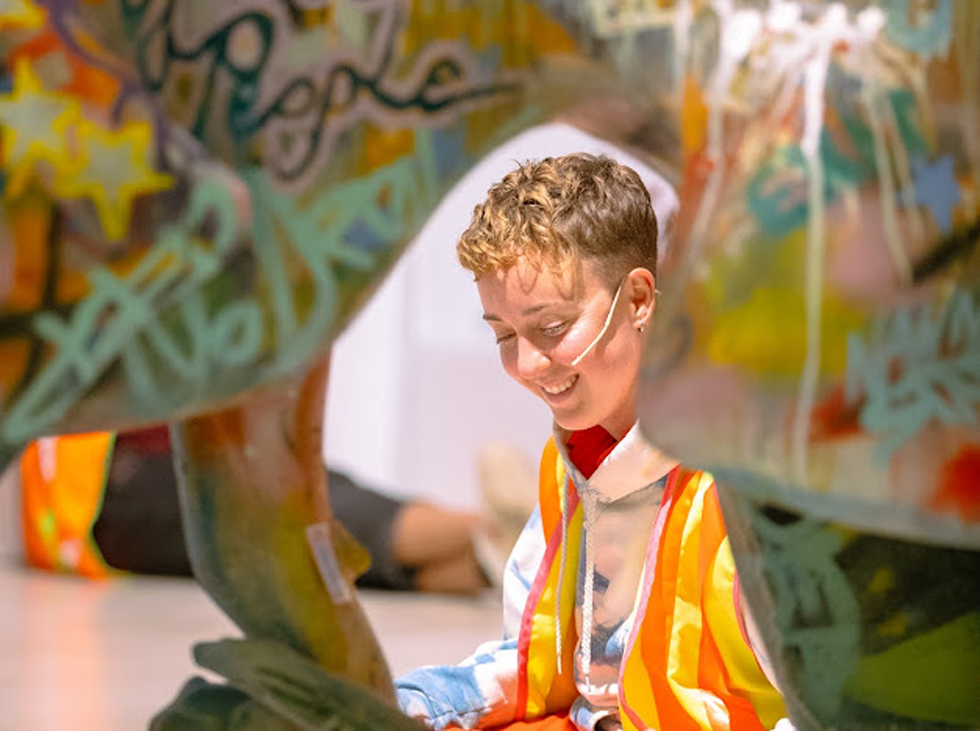 Co-curated by leading textile artist Alice Kettle, Threads weaves throughout Arnolfini's three floors, to reveal how textiles 'remember', how memory is 'embedded within the process of making' and how new narratives are created.
Meaning 'To put into orbit', Satelliser refers to bodies moving in relation to each other, in concert, in and out of sync, like a planetary system of connected bodies, independent, yet motivated and responsive to each other. Satelliser sees coworkers cycle through the layered labours of moving, speaking, listening, crafting and resting as the day passes. They hold buoyant space for improvised conversation to emerge in the gallery space between each other and gallery visitors.
©2023 Satelliser