Robi Walters: A NATION OF MILLIONS
18th October 2023 – 13th November 2023
Quantus Gallery
11-29 Fashion Street
London E1 6PX
Quantas Gallery announce a mesmerising new solo exhibition by leading contemporary artist Robi Walters opening on 18 October 2023. Debuting in his first exhibition at Quantas Gallery, A Nation of Millions is a series of new mesmerising and abstract compositions that assembles thousands of hand-cut petals, cut from discarded greeting cards, into transformational collages of art.
Having lived a childhood marred by trauma and abandonment — separated from his mother and living in care — Walters communicates his personal story of neglect through the art of transformation by employing abandoned materials to create a unique commentary upon consumerism, consumption and waste.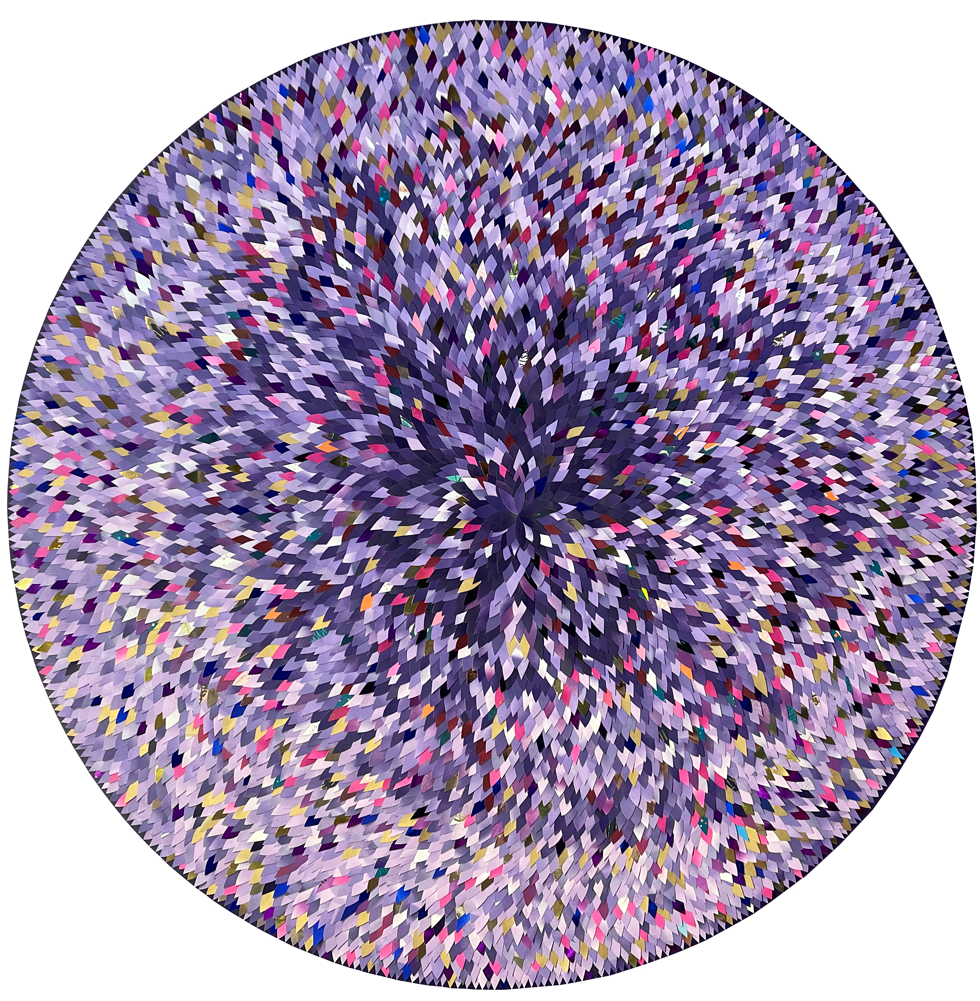 His unique process of taking discarded objects and making them beautiful and wanted reflects the spirit of transformation with which he has turned his life around, by recognising his own value and worth — Walters' artistic practice is an echo of his own life. The artist's figurative and socially charged works explore the intrinsic relationship between the want and desire that he craved during his youth, encapsulating his renewed sense of life and value by recognising each individual hand-cut petal, taken from an abandoned greeting card, as an inseparable piece of the wider composition. Walters unites this thought with the perfect calm of sacred geometry, combining it with thoughtful and vibrant colour in order to perpetuate the inner space and tranquillity with which Walters now resolves.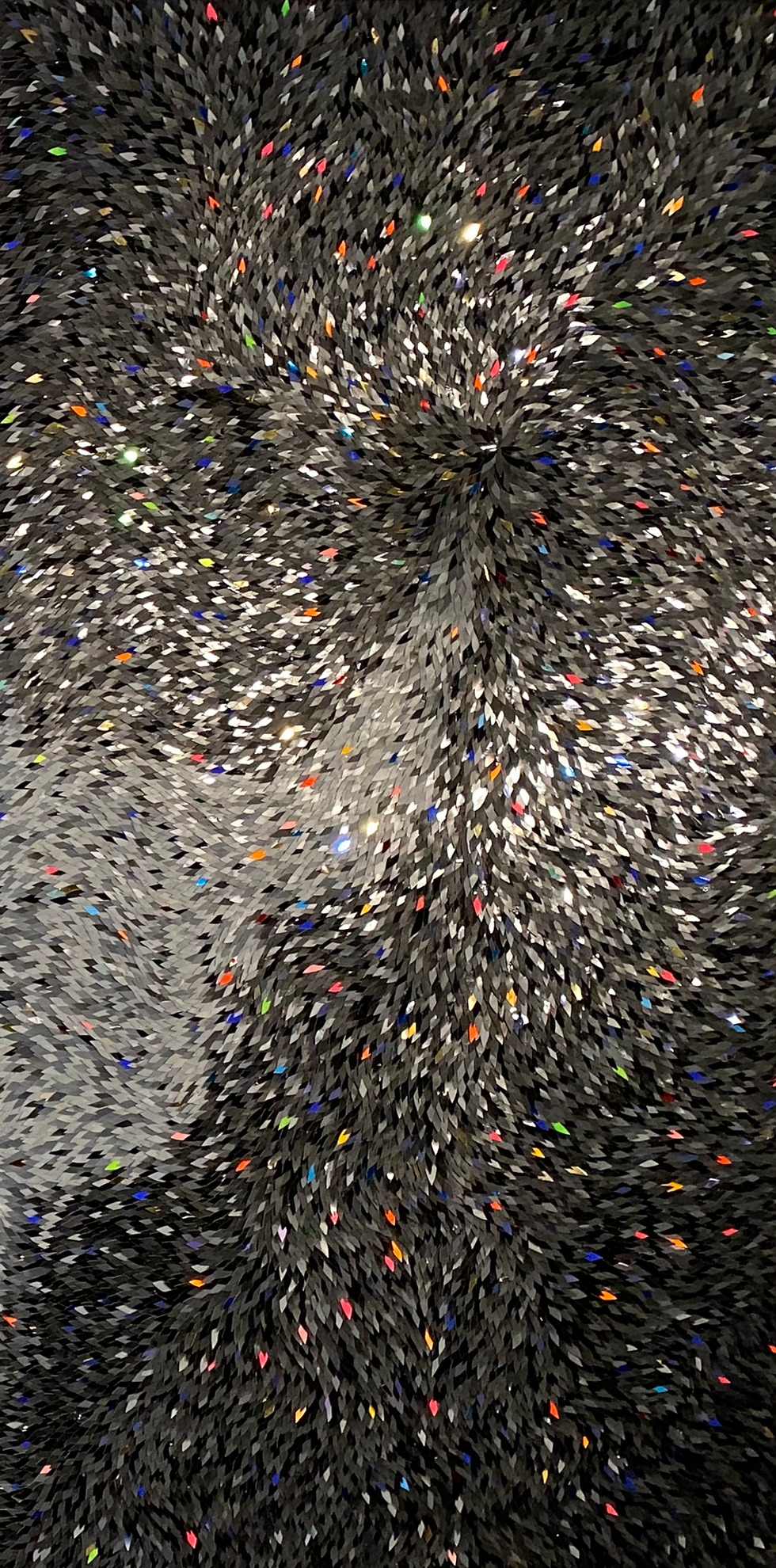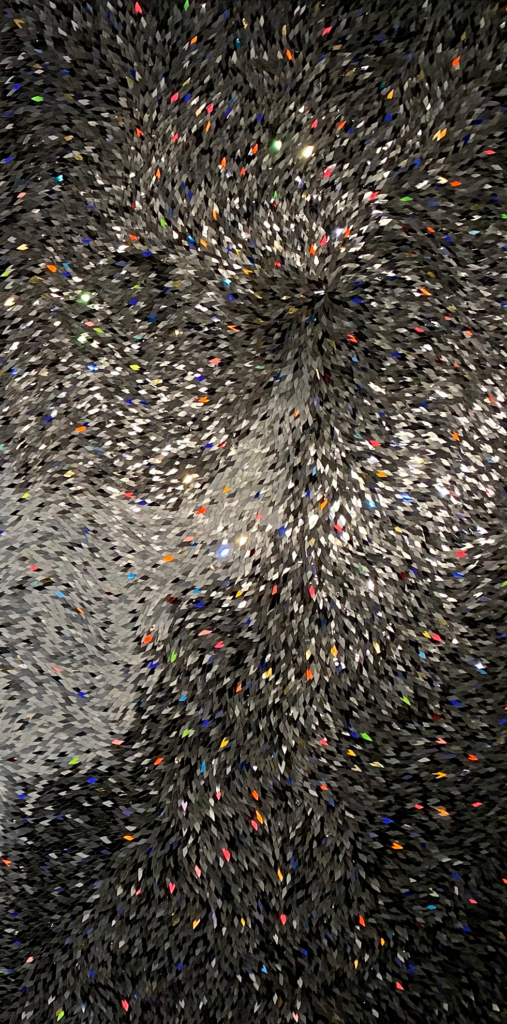 With this unique perspective, Walters made his first sculpture out of the contents of his recycling bin over a decade ago. The piece was conceptualised when Walters started to think about human consumption, sustainability and the effects of unconscious consumerism. Rifling through the bin and pulling out old cereal boxes, he began cutting petals before arranging them into an exuberant 1,000-petalled lotus, constructed in line with the rules of sacred geometry.
Ten years later, Walters has developed this method of utilising abandoned materials, such as discarded flyers, broken vinyl and the surplus bi-product from commercial manufacturing, into a defining feature of his geometric and vibrant multi-media works. His mesmerising works have taken the art world by storm. Having recently been appointed as Aston Martin's artist in residence, he's worked with 2 Michelin starred chef Tom Kerridge to design bespoke table tops in London's Corinthia Hotel and seen his art collected by A-list celebrities, such as Sir Paul McCartney, Usain Bolt and Thandie Newton.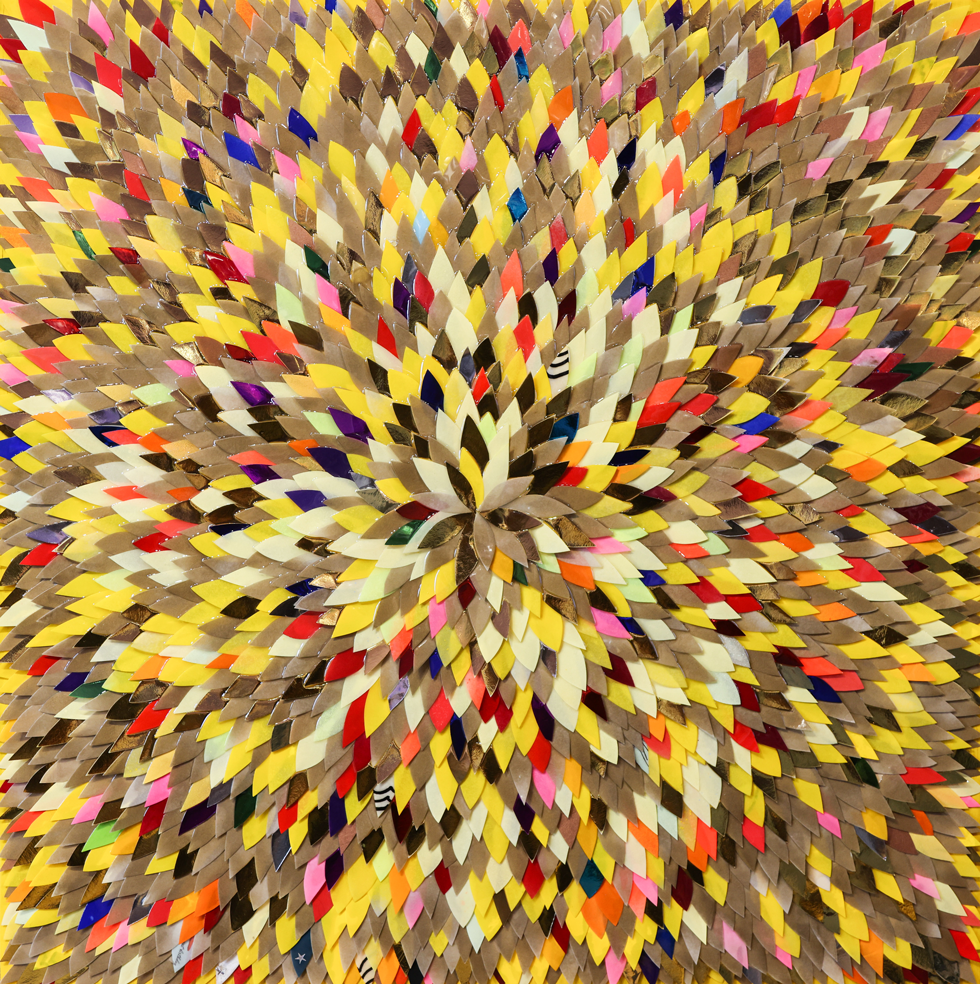 By developing his own unique technique and commentary, Walters continues to push his medium to extraordinary boundaries. His new works bridge his personal reflection and need to be desired and recognised through the utilisation of vibrancy and colour — finding a place for every abandoned material he finds.
©2023 Robi Walters