Recycle Group: Sapient
10 February — 18 March, 2023
Gazelli Art House
39 Dover Street
London
W1S 4NN
Recycle Group mark their return to Mayfair with an ambitious and immersive installation, engaging themes of democracy, agency, and hope. In solo exhibition Sapient, Recycle Group deliver visions of a utopia conjured by an eternal AI. Reflecting on the power-imbalances and opacity of current governmental structures, the artists conceived Sapient, an open-code algorithm combining the will of the living and the infinite to enact bureaucratic rulings.
Supplanting orthodox government, Sapient would offer a transparent democracy steered by real people and sustained by post-death data and consciousness uploads to the meta-world. A continuation of conceptual investigations by Recycle Group – spanning Venice Biennale and Pompidou interventions – at its core Sapient aims to explore how technology could improve political fault lines.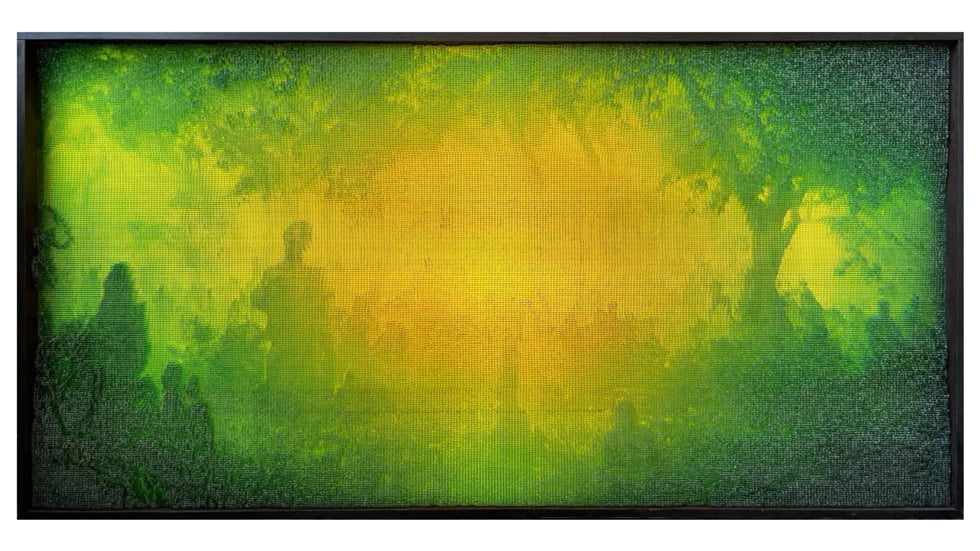 Installations spread across two floors open a timely contemplation on the nature of human and AI relationships. Straddling the organic and online, a forest of expired links acts as a portal, where all things biotic are given the ability to lead a virtual existence. Surrounding lightboxes generated by Artificial Intelligence are embedded with Google searches, based on key-words of the future governing order. Upstairs, full immersion into the virtual world awaits; visitors can recline in armchairs surrounded by mesh figures set to accompany them on their virtual journey.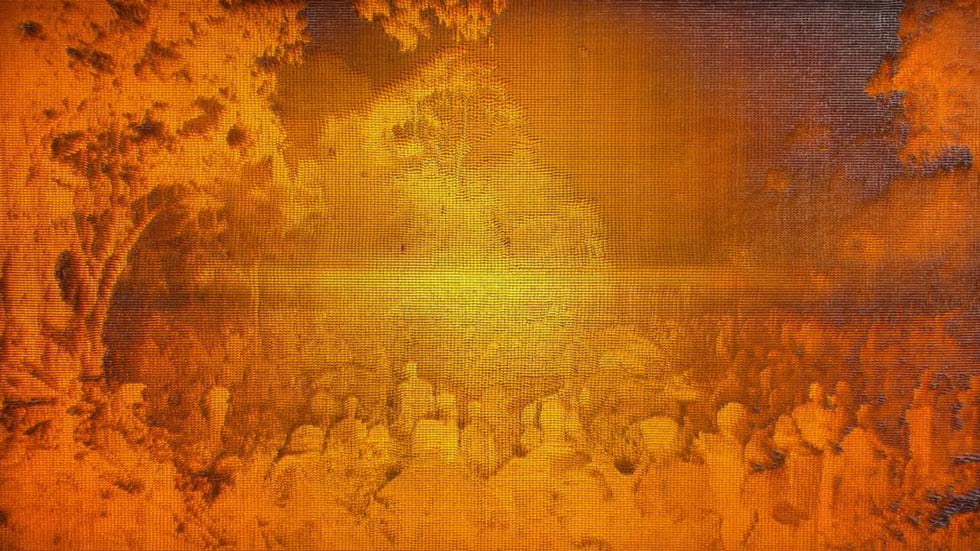 The ideals of a utopian republic permeate the space, brought about by the considered absence of any visual symbols of power. Recycle Group had previously explored ideas of iconography in 2015's Conversion, a satellite event for the 56th Venice Biennale where social media symbols replaced religious imagery. In Sapient, icons are replaced by a neutral intelligence system, and life after death is achievable via the metaverse. A new world order is delineated through the use of '0', a universal sign of equality to the artists, acting as a 'good-terminator' and the coordinates for the AI used throughout this exhibition.
Using the potentialities of the future, Recycle Group not only subvert ideas of contemporary religion and government, but supplant them entirely.
©2023 Recycle Group, Gazelli Art House