QIN TAN: A GOOD DAY
17 Dec – Jan 17 2023
42 ART SPACE
Beijing, China
Qin Tan is pleased to debut A Good Day, a solo exhibition on view at the 42 Art Space Gallery in Beijing, China. Presenting a new series of contemporary paintings that exhibit her distinctive symbolic yellow figurines set in surreal, eccentric spaces, the exhibition runs from December 17, 2022 to January 17, 2023. Tan's new body of work utilizes her signature stick-like figures to epitomize the most fundamental form of being. Featuring minimal silhouettes and nondescript bodies, they are decidedly ambiguous, undefined, and universal.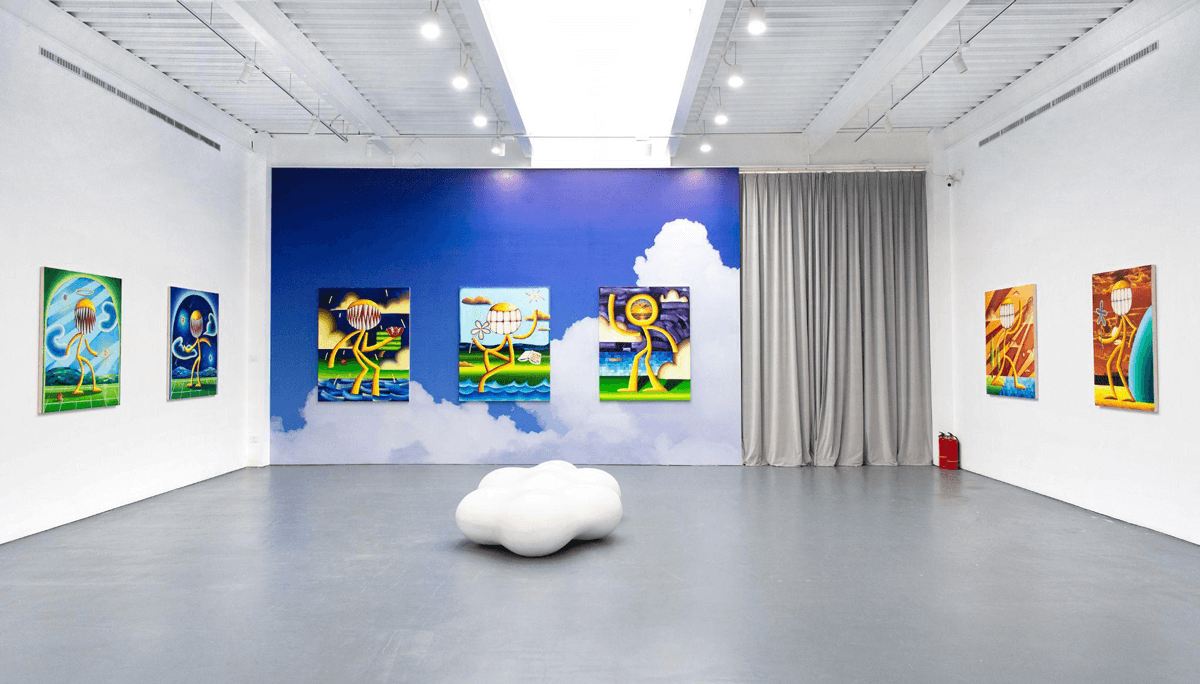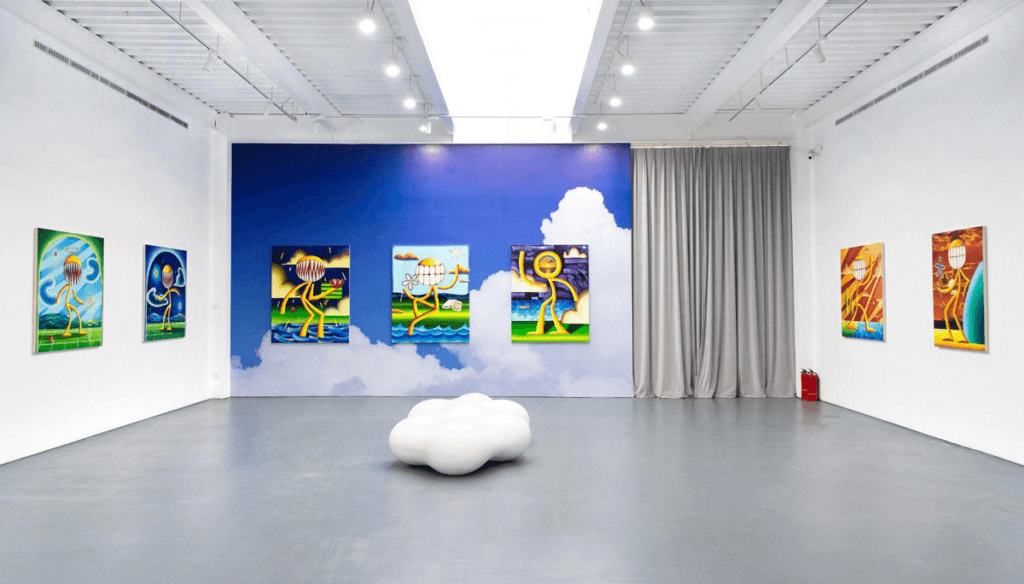 Yellow in color and bold in expression like the iconic emojis that often populate modern correspondence, these figures are characterized by their accentuated physical outlines and revealing of their psychological states of being. By contrasting flat colours with heavy textures, the artist enjoys employing unusual creative decisions to imbue the figures with personalities that give them a distinct sense of incongruity as well as a human-like sense of conflicted existence.
Tan incorporates cues from visual languages embedded within today's popular culture and digital landscapes to capture new methods of expression that intertwine the virtual and physical realities experienced by human beings of our era.
She integrates different levels of perceptual modality into the pictures; some contain realistic renderings, while others are arranged into mere geometric abstractions. Tan's work ultimately seeks to depict the conflicting sense of truth derived from her own experience of a physical reality that is heavily augmented by digital paradigms.
Wielding audacious smiles, exaggerated teeth, and an unrelenting aura of playfulness, Tan's figures exude a defiant sense of optimism that sharply contrasts the recent difficult times the world has faced.
Seeking to create a body of work that triumphantly opposes the hardships of the post-pandemic era, it is the artist's wish for A Good Day to dare viewers to uplift one another, stay curious, and live well. She is especially grateful for this new series to be exhibited in her home country of China, where society continues to face immense COVID-related challenges after enduring a recent wave of tough quarantine conditions marked by severe restrictions on personal freedom.
©2023 Qin Tan