Phillip K. Smith III: Outside In / Inside Out
July 12 to August 12, 2023
Hexton Gallery Aspen
447 E Cooper Avenue
Aspen, Colorado
In his first solo exhibition at Hexton Gallery, Southern California-based artist Phillip K. Smith III presents a new series of elusive, ephemeral wall sculptures that rest somewhere between traditional painting and the transformative power of colored light. Each sculpture changes at an imperceptible pace, from reflective surfaces to varying shades of color as determined by Smith's elegantly designed orchestration. The dialogue between color and reflection has an unhinging effect, transporting the viewer from a known reality to one suspended within Colorado's palpably thin air.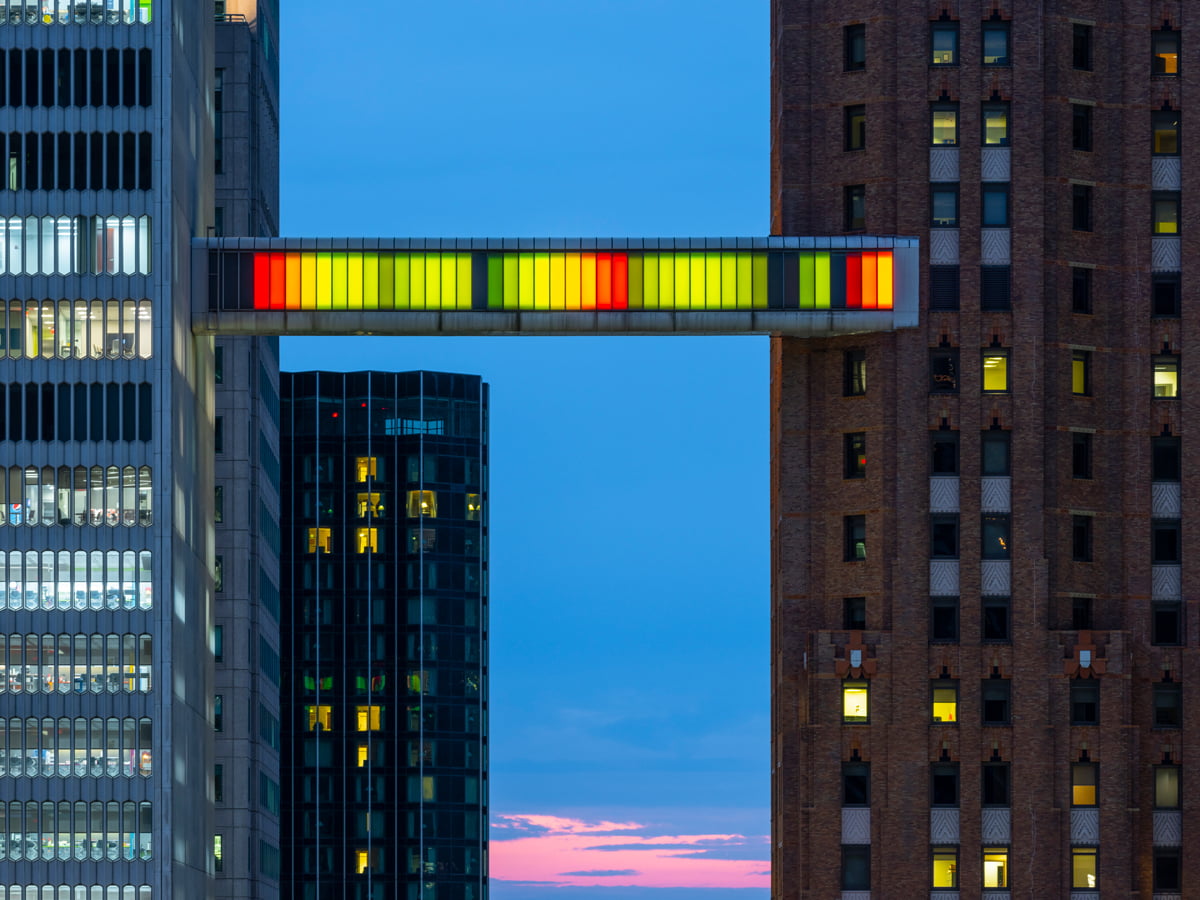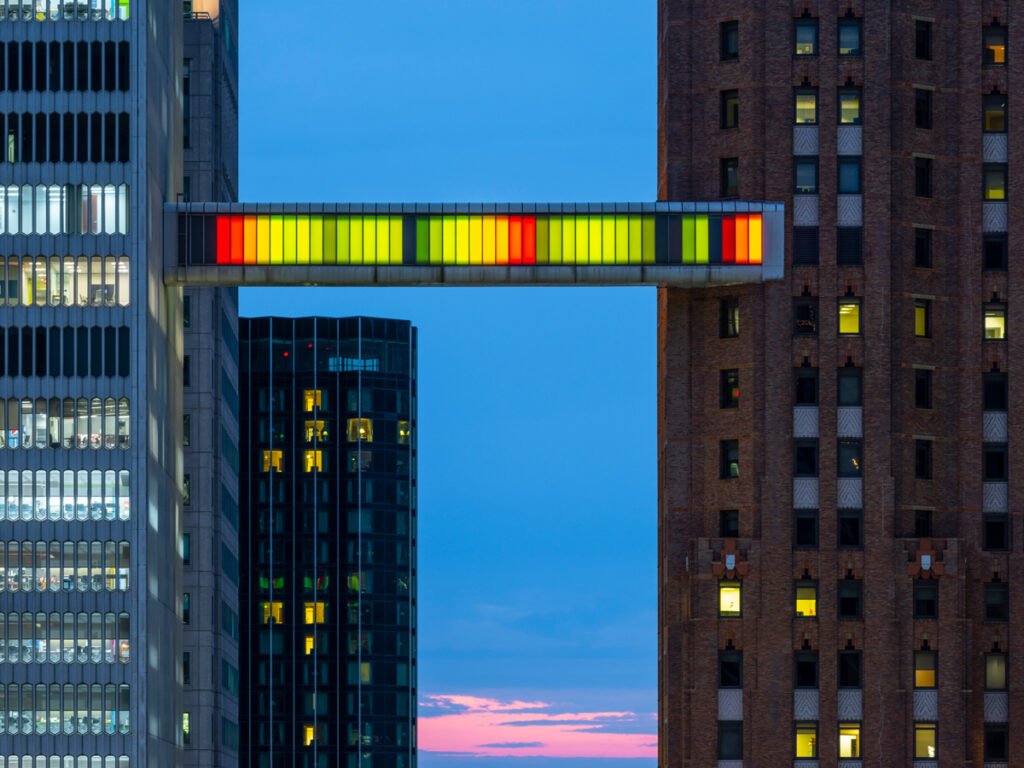 The artist draws from elements of painting, sculpture, and architecture to present a pared-down series of reflective forms that emanate a continuously shifting color choreography. Smith's installation provides a richly hued palette responding to spatial and atmospheric conditions present in nature. There is a referential nod to California's Light and Space movement alongside the artist's exacting precision and geometry that recalls the work of James Turrell, Robert Morris and Donald Judd, among others who occupied the minimalist canon.
Smith's work inspires stillness. There is a component of time and how we perceive it in relation to our presence in the world. Slowly transitioning, practically imperceptible changes in light reveal an invitation to pause. In this anxiety-inducing technological era, relating to a visual cue in slow motion is an act of rebellion. In the artist's words, "a state of shift creates immediate focus."
The alternating hues in his light sculptures interact in mid-air, opening up a luminescent portal where before there was a void. This window invites us into a new existence that taps into our emotional memory, enhancing the senses beyond our physical perception. There is a relationship with these objects that opens us to new ways of seeing and feeling, much the way meeting someone new can provide access to a place or experience we could not have had otherwise.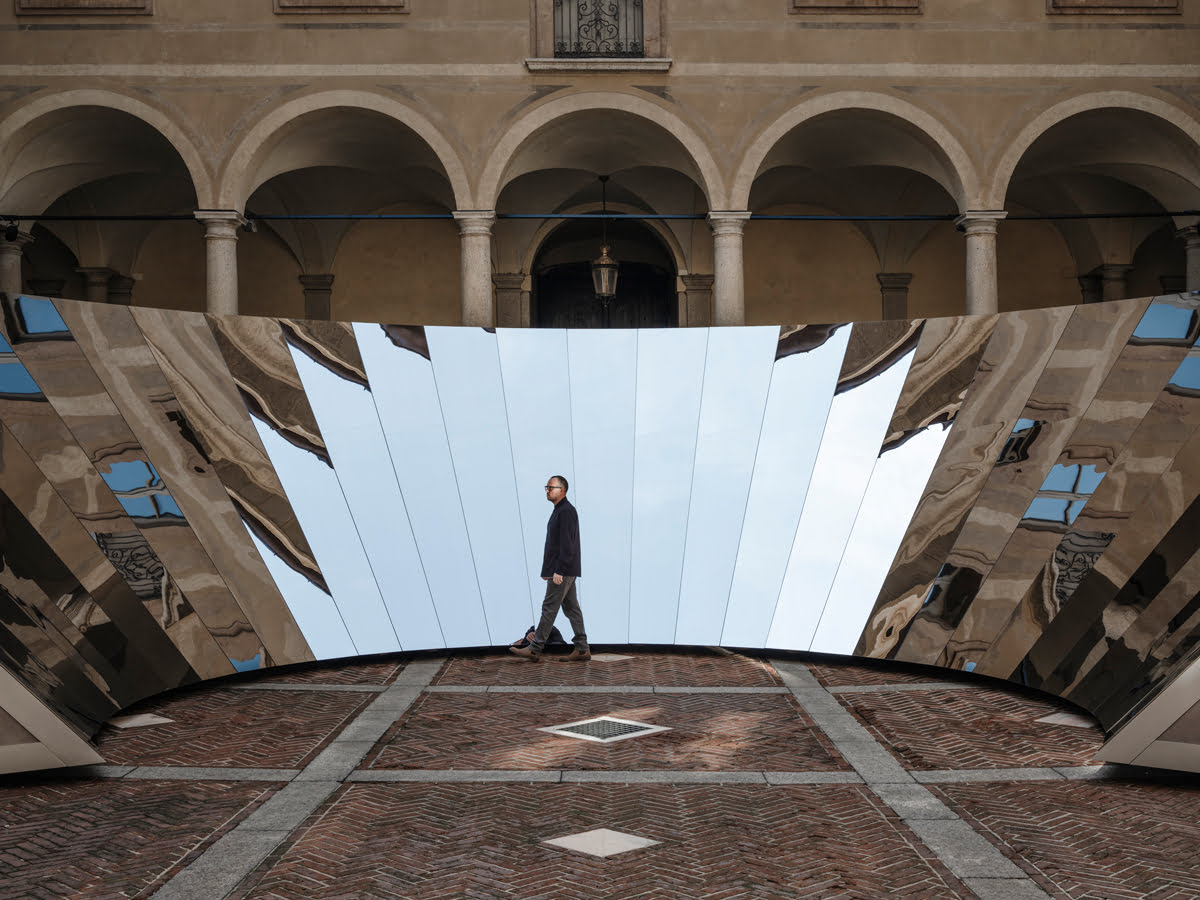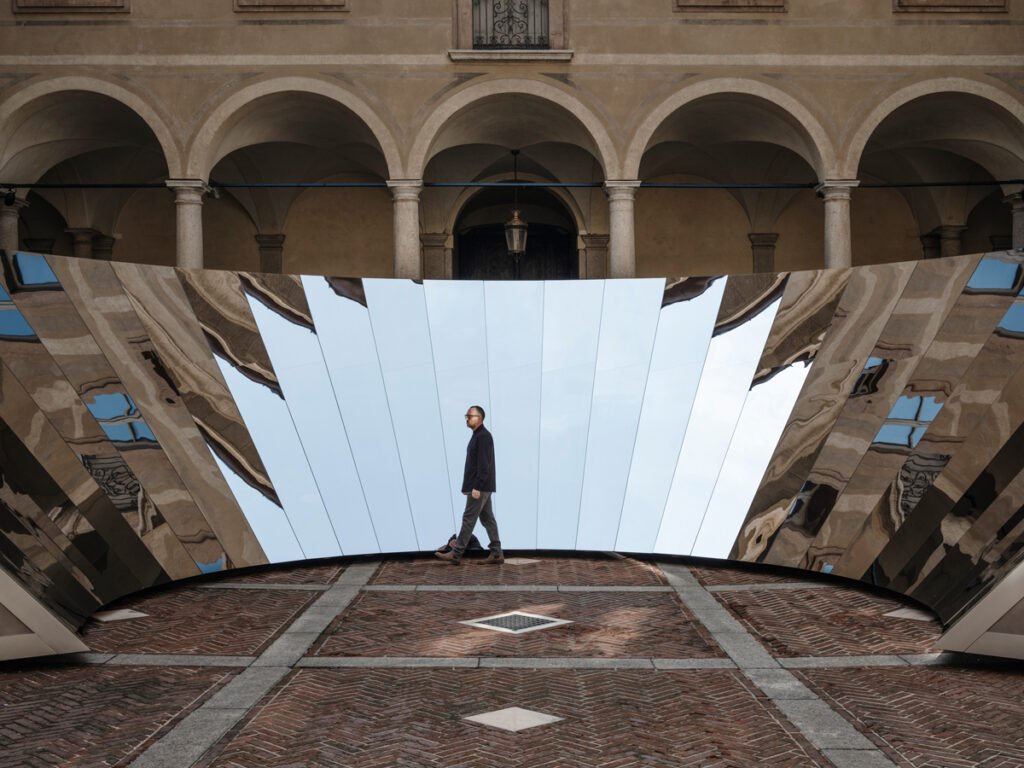 The work's reflective surface adds yet another layer to this awakening, involving ourselves as we are seen by the outside world. Their deliberate pace echoes the notion that we rarely perceive ourselves the same way twice, just as every encounter with Smith's objects provide a unique experience.
Two forms dominate the exhibition. The first, Smith's disk-shaped Sky Torus sculptures, are based upon a series featured in his recent solo exhibition at the Palm Springs Art Museum. The circle as a universal symbol brings notions of totality, unity, infinity and perpetual motion. It's an elevated form of pure potential, with no beginning and no ending.
Variations on his elongated Lozenge form make up the second collection and draw their inspiration from Smith's newly dedicated, permanent installation on the façade of the Newark Museum of Art. Much like portals, these vertical shapes involve a passage. Adding light, which is the first thing we see upon entering the realm of the living and the last thing we see before resting in eternity, brings a complete perspective that pushes in the direction of infinity.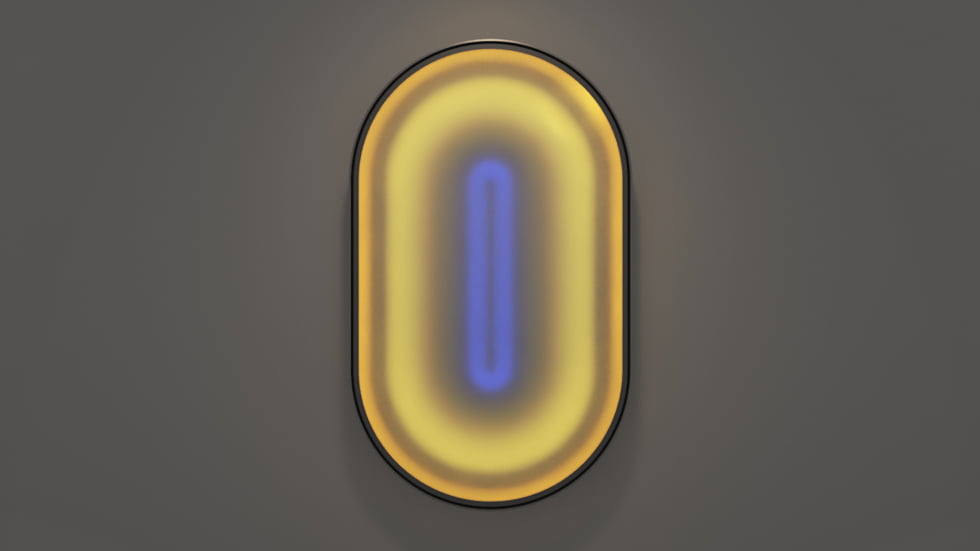 Perhaps best known for his large-scale public installations, Smith's show at Hexton reveals a more intimate look at the artist. He focuses his vision on transforming domestic environments into spaces bathed in light, all the while inviting the outside in. Natural or ambient light is reflected back at the viewer across Smith's mirrored surfaces while color projects outward from the inside.
At times, such enclosed light is a mere whisper that barely registers to the naked eye. Other moments find bold bands of color bending and rolling atop one another, enveloping the space in which these sculptures live. There is an abstraction of the environment that suspends our traditional experience and inserts us into the middle of a wholly new and unknown space.
Smith's largest Sky Torus faces outward in the gallery's large bay window, presenting a further abstraction of directionality where one sees a northern exposure against the backdrop of a southern sky. By day, the crisp, abstract portal reflects the shifting sky. At dusk, Smith's choreographed internal colors begin emerging slowly from within until the work ultimately glows amidst the setting sun. This final artistic gesture extends Aspen's famed "golden hour," as the rocky mountains rest and then disappear into a darkened night.
©2023 Phillip K. Smith III