In an unprecedented creative collaboration, contemporary artist Philip Colbert, in partnership with OnePlus, has accomplished a historic feat by finalising and contemporising Michelangelo's celebrated incomplete masterpiece, the Manchester Madonna. This pioneering achievement was made possible through the innovative capabilities of OnePlus' latest smartphone, the OnePlus Open – a flagship that opens. 
Empowered by the OnePlus Open, Philip Colbert, the London-based artist famed for his iconic lobster designs, has embarked on the remarkable task of closing the loop on 500 years of Michelangelo's unfinished legacy and released the true potential of the artwork for a contemporary audience. This unique coming together of Michelangelo, Colbert and OnePlus melds the brilliance and inspiration of the past with the innovative technology of the future, opening up the potential of a classic masterpiece for the modern age.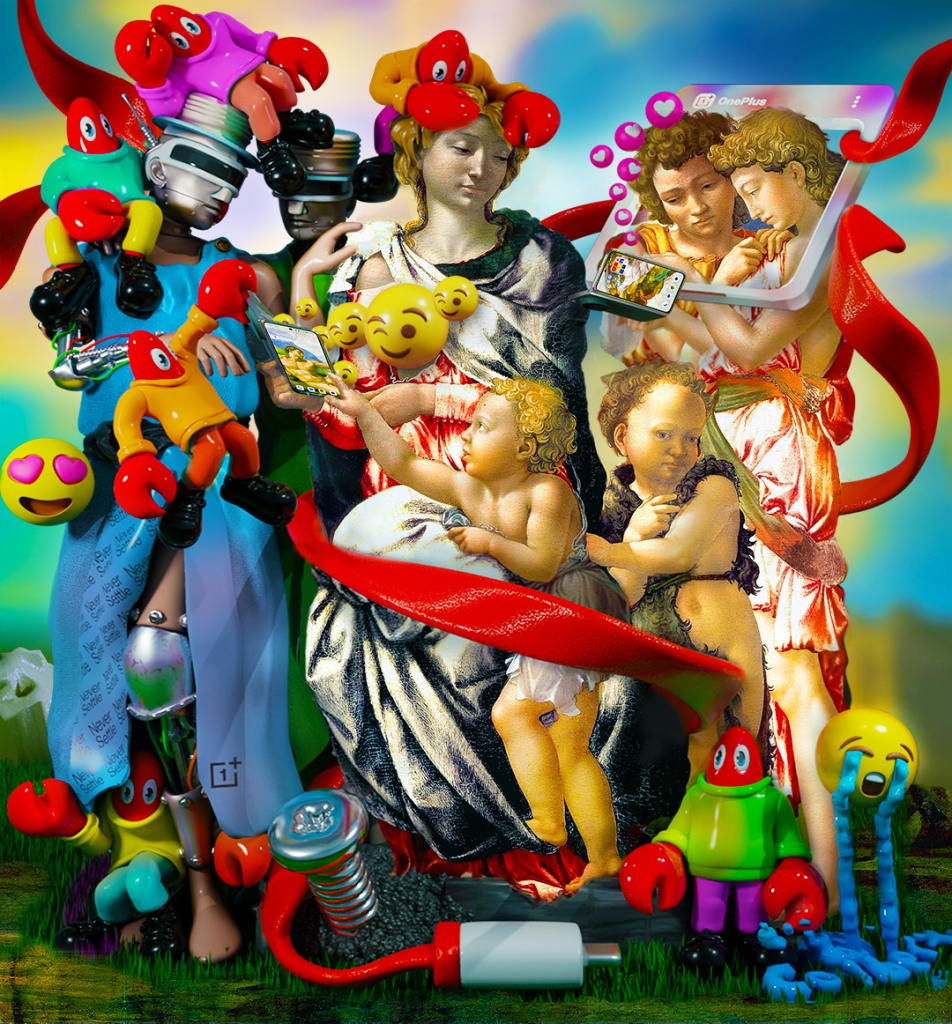 The 'finished' artwork by Colbert, made possible using only the OnePlus Open, was unveiled through an interactive projection recently at the National Gallery. With the projection itself powered by the OnePlus Open device too, the display unveiled the artistic process of creating the modernised artwork. The new, finished work stood adjacent to the original painting by Michelangelo, which remains in its unfinished state.
Meticulously conceptualised, sketched, and brought to fruition using the OnePlus Open, Colbert's creative process unfolded not only in his East London Studio, but at the National Gallery, at home, on an airplane, and in car journeys – thanks to the multitasking capabilities of the device which served Colbert's studio and creative needs, all from inside his pocket. The OnePlus Open opens when others choose to fold, meaning Philip was not tethered to his studio, and was able to approach completing the artwork from new perspectives and environments, able to work wherever and whenever inspiration struck.
Expressing his sentiments, Philip Colbert remarked, "It's a true honour to breathe new life into Michelangelo's iconic Manchester Madonna using the OnePlus Open. This collaboration represents the convergence of art, technology, history, and in turn, has truly shaped the future of creativity with the smartphone's endless possibilities, enabling you to have the freedom to truly work and create whenever and wherever inspirations strikes. Completing this masterpiece has been an extraordinary journey, made possible by the capabilities of the OnePlus Open – essentially a studio in my pocket, allowing me to complete the artwork anywhere at any time."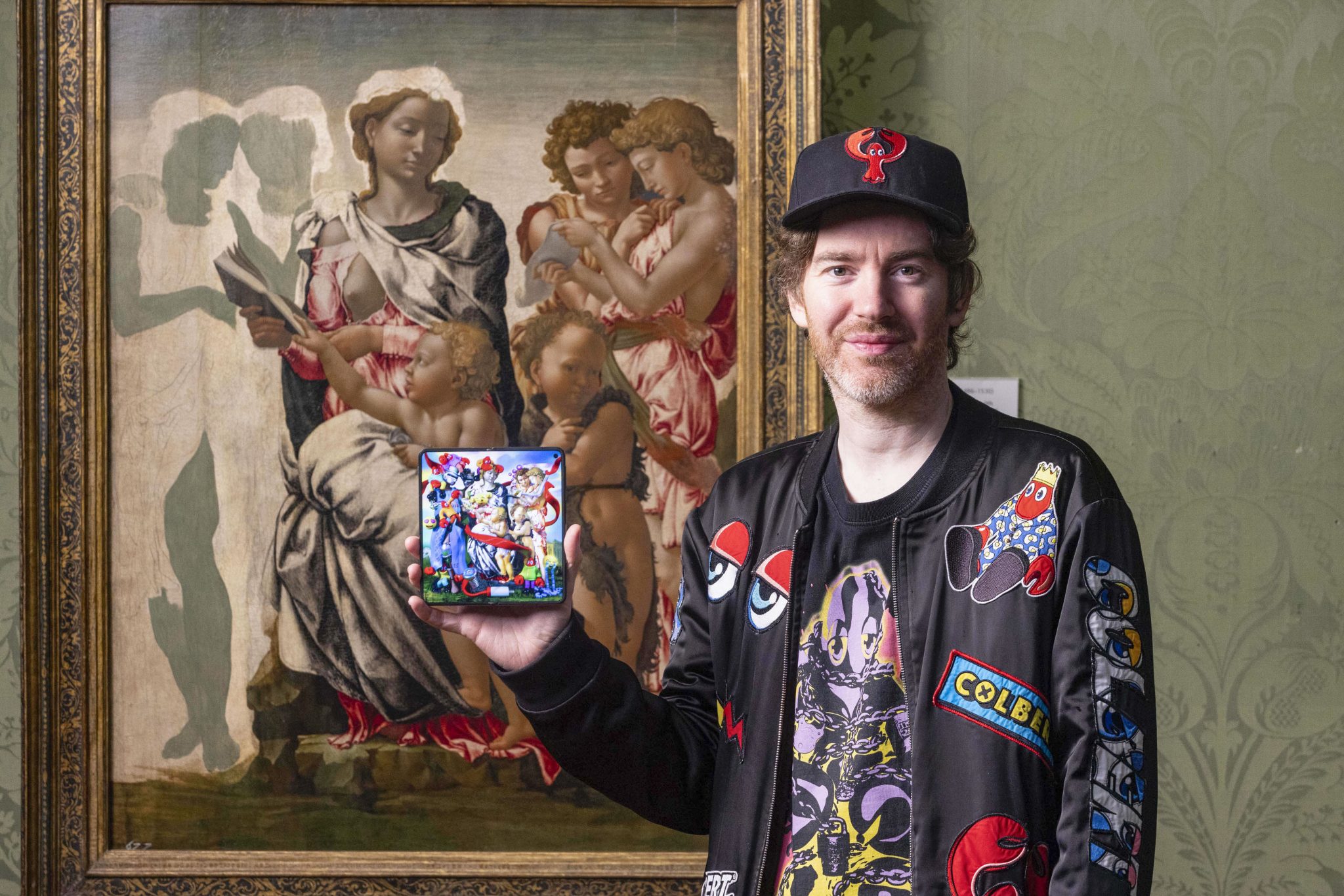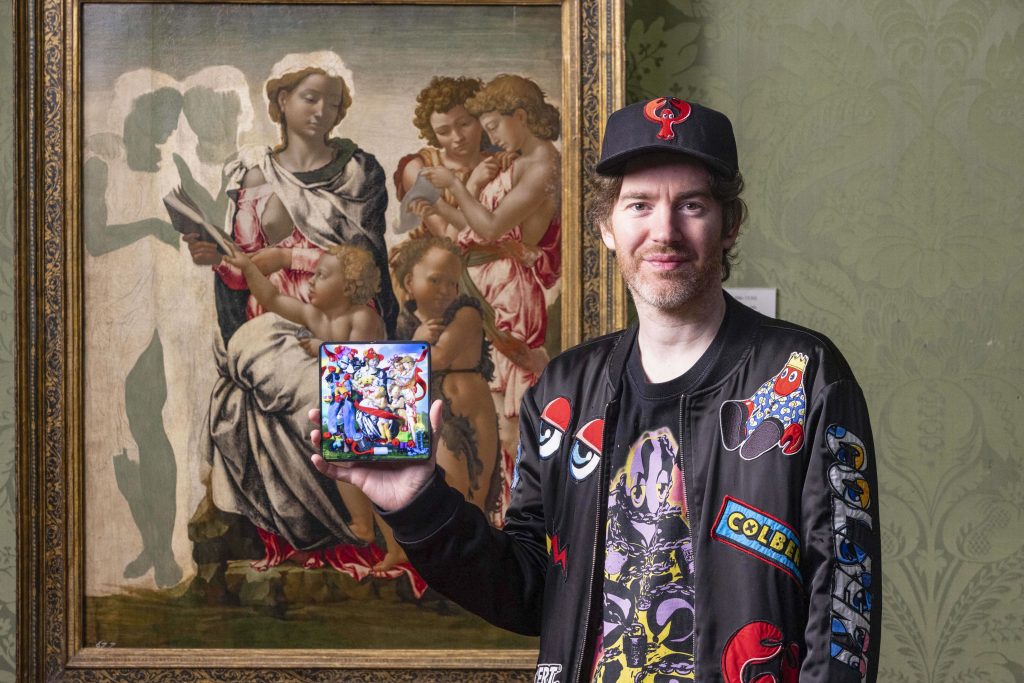 The technology behind the OnePlus Open facilitates users to work and create anywhere, anytime. Featuring a dual screen which allows up to three apps displayed at once, the multi-window efficiency and triple splits on screen meant that Philip was able to switch between his artwork, the unfinished Manchester Madonna, and his notes, for example, all at once.
This enabled a pioneering step-change for creative multitasking all at once – something that was central to Philip's ability to complete the artwork quickly and accurately. With the Open Canvas desktop-like taskbar, high-resolution display, and a split-screen option, the device is an invaluable tool for artists and creators, offering a detailed and immersive creative experience, all available from a device that fits inside your pocket.
Celina Shi, Chief Marketing Officer, OnePlus in Europe, stated, "We're immensely proud to have contributed to the completion of Michelangelo's Manchester Madonna in collaboration with Philip Colbert. Philip's trademark playful and exuberant perspective breathes new life and unleashes the potential of the original artwork."
This remarkable partnership comes as a European-wide study by OnePlus revealed that as many as 79 percent of Brits feel like they are not achieving their full potential in life, due to a lack of time and productivity. Almost half (47%) feel like they want to make more of their work, career, and general skills and 62% have admitted that they struggle to finish a task.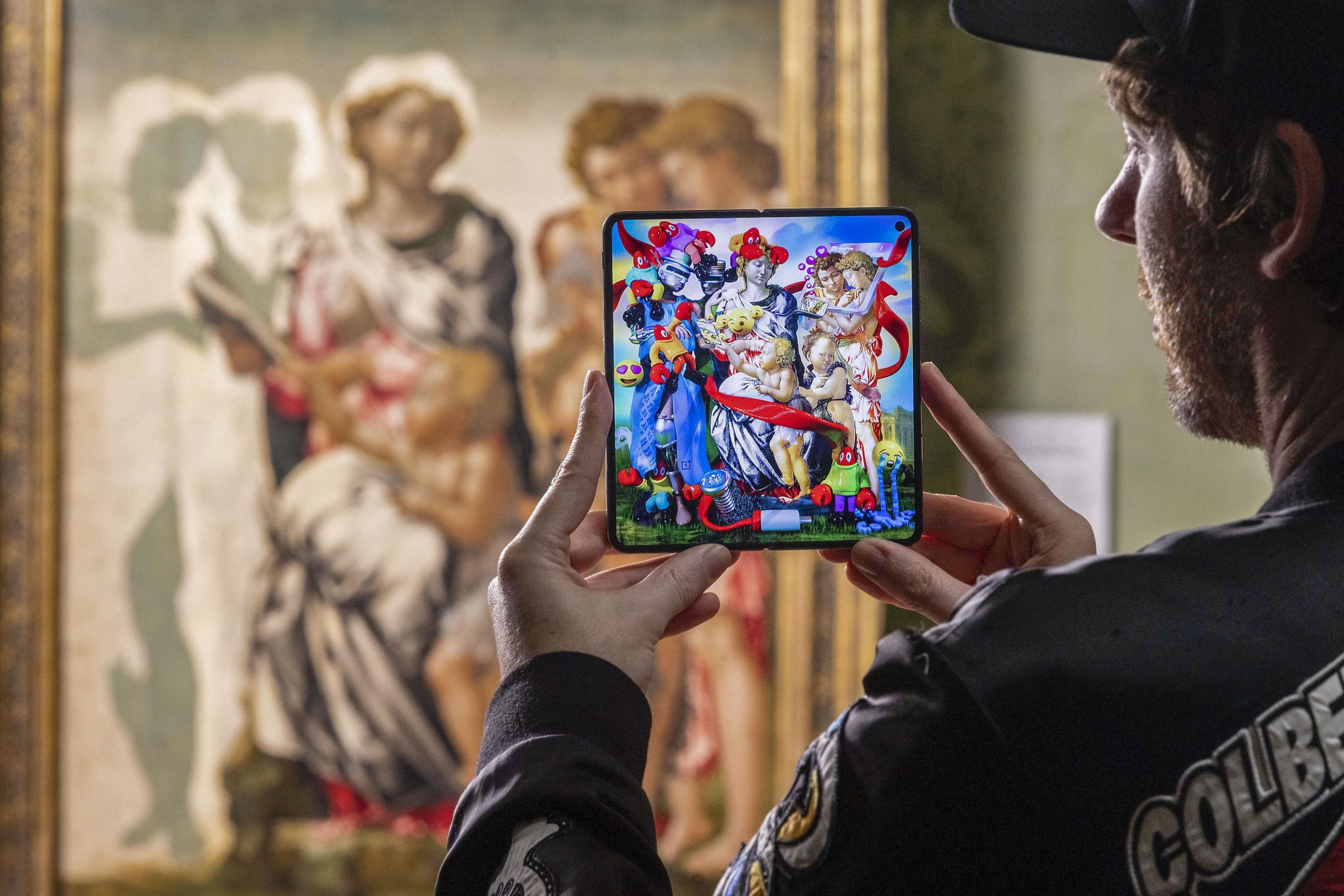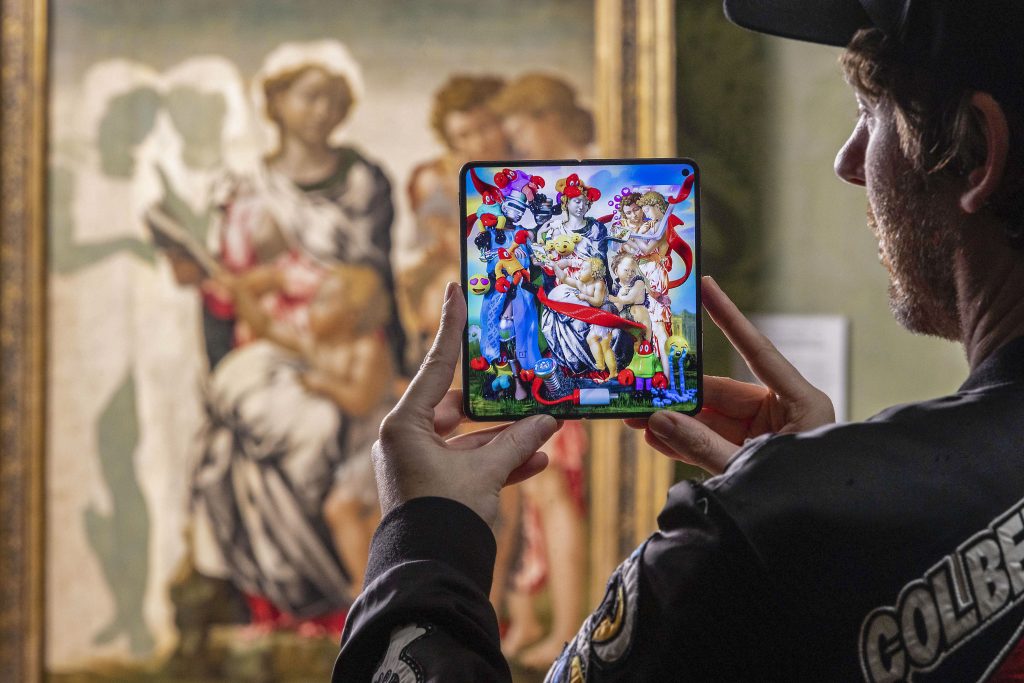 When asked what might help increase productivity to achieve their potential, 35% said being able to prioritise tasks, nearly one in three (29%) said about being more open-minded in how they approach tasks, while one in four (25%) said 'having the freedom to do what I need to do, from anywhere' would be key. Providing a solution to nation's challenges around being able to complete tasks, the OnePlus Open helps consumers reach their full potential by enabling creativity and productivity to flourish.
The launch of the OnePlus Open helps you close the loop on unfinished business, to-do lists or reaching your life goals by opening up your productivity potential. Colbert's completion of the Manchester Madonna demonstrates the power of working from new environments, and how that allows consumers to approach tasks with a new perspective, more efficiently, and more creatively. The collaboration between Philip Colbert and OnePlus stands as a testament to the perpetually evolving nature of art and the limitless potential of creative minds empowered with the right productive tools.
"I became an artist when I became a Lobster." – Philip Colbert.
©2023 OnePlus, Philip Colbert