NXTHVN: RECLAMATION
June 30 – August 11, 2023
Sean Kelly
New York
475 Tenth Avenue
New York NY 10018
NXTHVN is pleased to announce RECLAMATION, the concluding exhibition for its
Cohort 04 Studio Fellowship artists. The exhibition will be on view at New York City-based Sean Kelly Gallery, (475 10th Ave) from June 30, 2023 to August 11, 2023. The exhibit opens with a reception on June 29 from 6 to 8 p.m.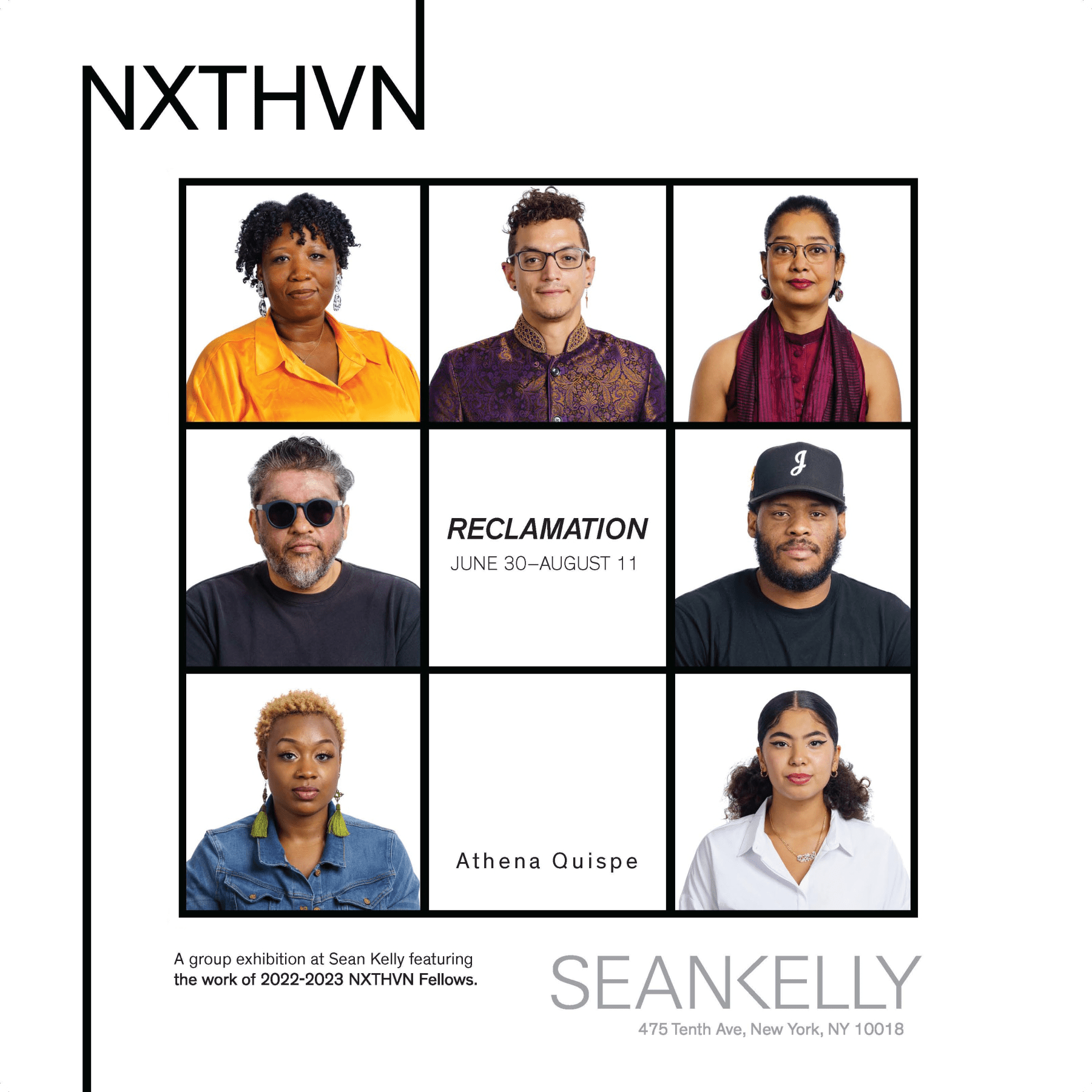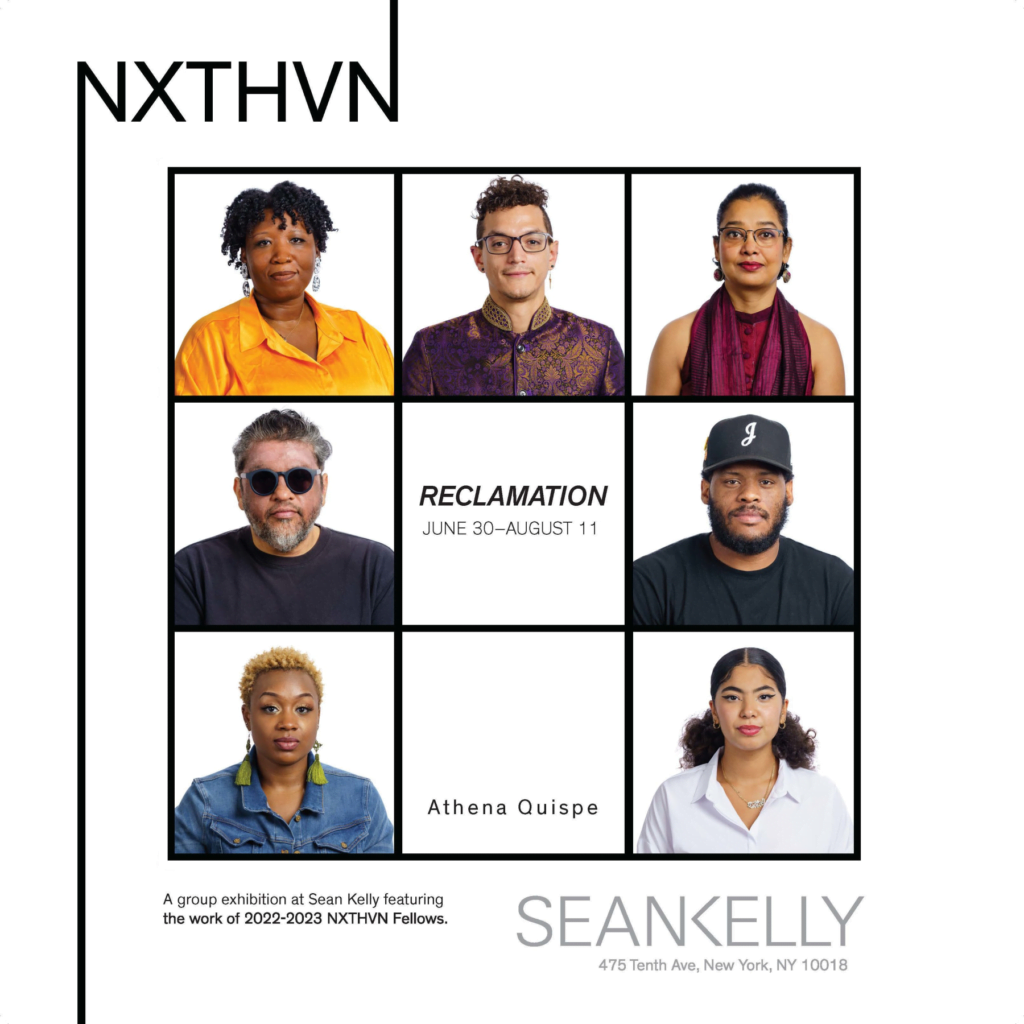 RECLAMATION features works from Anindita Dutta, Donald Guevara, Ashanté Kindle, Athena Quispe, Edgar Serrano and Capt. James Stovall V and is organized by Curatorial Fellows Cornelia Stokes and Kiara Cristina Ventura.
The artists have created forms that contradict the viewer's expectation of recognizable materials and icons, as a means to challenge the perceptible limits of our social conditioning and humanity. Throughout RECLAMATION, each artist interrogates and reclaims the power of Western consumption as it relates to notions of beauty, art history, religion, spirituality, and sexuality.
Anindita Dutta is an Indian sculptor, installation and performance artist presently residing in New York. Dutta creates expressive, heart-wrenchingly raw, honest and intensely personal works of art employing wet clay and repurposed clothing, informed by critical analysis. Themes that predominate her work include gender conflict and fragility—as well as the impermanence and permanence of existence.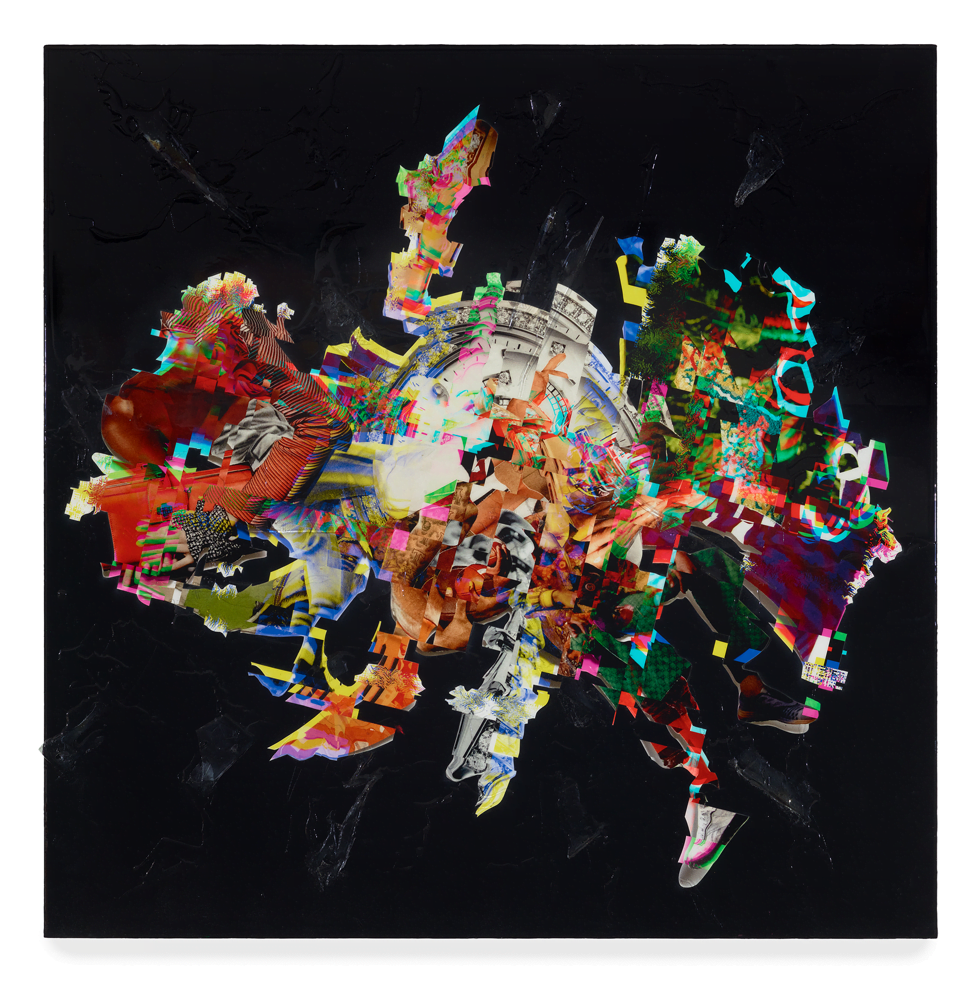 Donald Guevara is from St. Louis, MO. Guevara is of Indigenous Honduran and American German descent and was raised in a first generation Congolese American family. This early introduction into contradiction, change, cultural differences and amalgamation and the complexities of race and gender drive the work that he creates. His current work explores the in-between liminal spaces and combines digital, 2-D and 3-D collage incising and reassembling materials such as basketballs, shoes, magazine ads and trading cards to create glitched bodies.
Athena Quispe is a multidisciplinary artist and romantic poet dedicated to the cosmic
endeavor of softening and distorting symbolic ideas. She creates sculptural paintings and interactive installations that increase psychic and soul redemption. Quispe embeds her own poem spells within the cursive burns, plasma steel cuts, warped fractals and piping to convey intimate gestures of love, labor and melancholic honesty. Quispe pulverizes healing crystals, uses natural dyes and human fluids to problematize the Westernization of Indigenous art and tradition that has been repackaged as a New Age spiritual concept: a commodified experience that ruins the potential to help and heal.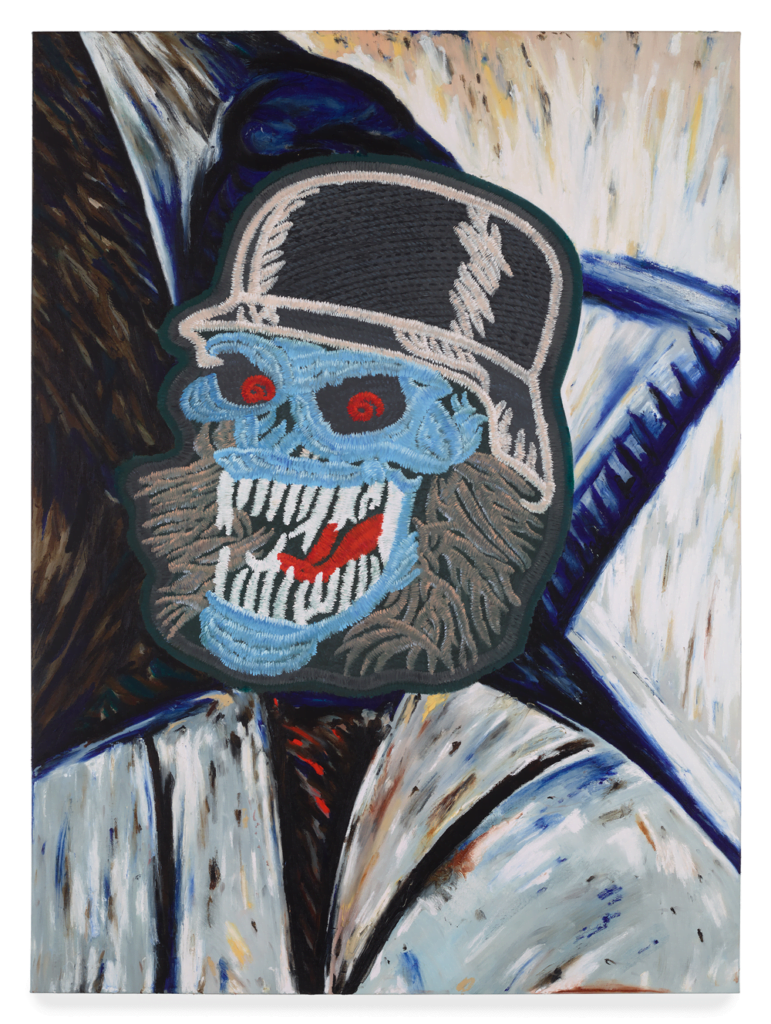 Edgar Serrano 's paintings critically confront the canon of traditional Western art and artistic portraiture by critiquing European art's misappropriation of indigenous artistic and cultural traditions in Africa and Latin America. Serrano's works deceive the eye with loose expressionistic brushstrokes and tightly woven embroidery-like patterns that call attention to the surface of the canvas. Through his methodical style and play with optical appearances, his paintings incite reactions of amusement, trickery, and wonder as they slowly reveal meaning.
Cornelia Stokes curatorial practice is based in Pan-African practices and kinship, focusing on building community through the arts and philosophies of the Black diaspora. Looking to complexify the oversimplification of Blackness within mainstream culture, Stokes invests in opportunities to promote and explore the wide varieties of the Black experience. Specifically, Stokes has designed innovative spaces for conversation and art-making, centering young Black students, creatives and local businesses.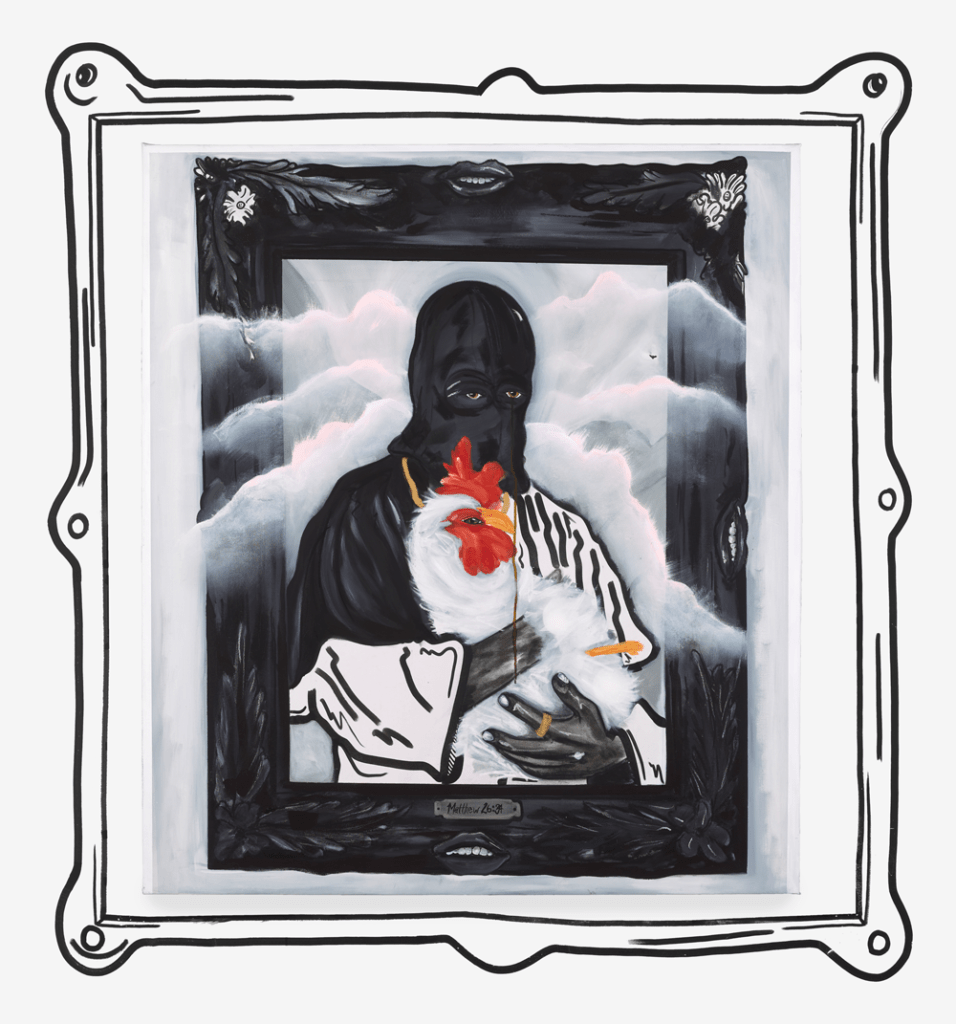 Capt. James Stovall V was born and raised in Altadena, CA. He is a self-taught artist,
playground philosopher and visual jazz player. For over nine years, Stovall has worked as a creative professional, participating in solo and group exhibitions, mural work, residencies and live performances. He works passionately to create art that speaks for itself. While his artistic practice will always be based in drawing, Stovall flows seamlessly through painting, writing, film, music and other media on a never ending hunt for growth.
Kiara Cristina Ventura is a Bronx native Dominican American writer, independent curator and owner of the curatorial platform, Processa. Ventura created Processa (formerly ARTSYWINDOW) in 2015 and has since transformed it into her curatorial and media platform. She focuses her work around the narratives of artists, especially those from underrepresented communities in the art world. Connecting with artists and creating spaces of healing are crucial parts of Ventura's curatorial practice. Ventura often speaks on themes of spirituality, ritual, intuitive processes and
femininity.
©2023 Sean Kelly Gallery