Nedia Were: The possibilities of Becoming
September 23rd to October 14th 2023
Mitochondria Gallery
2220 Commerce street #D
Houston, TX. 77002.
"The possibilities of Becoming" is the second solo exhibition by Kenyan visual artist Nedia Were in Houston, Texas at Mitochondria Gallery, which opens on September 23rd, 2023. The body of work presented is centered around some of his observations on the intersection of class and masculinity, from the vantage point of the unequal distribution of odds in life. Nedia Were is focused on the hierarchical structure and disparities of power that have persisted over time. He examines the perceived distinctions of class relationships in his society, and the efforts to elevate, or sustain hierarchy in social class.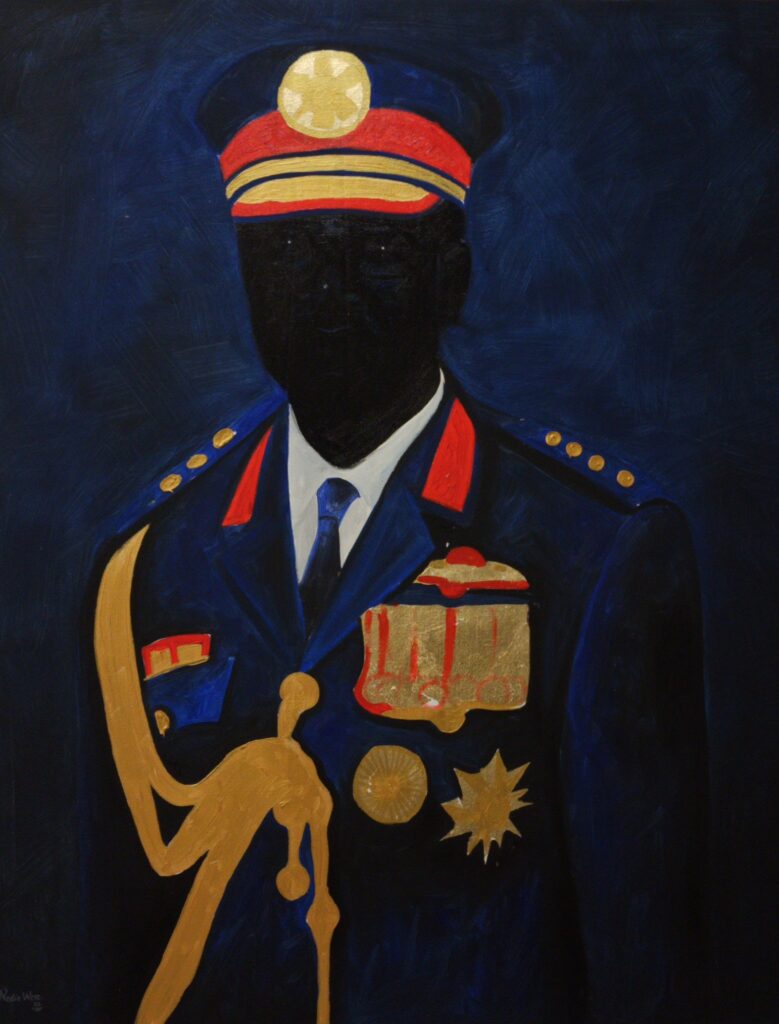 Nedia is exploring a more expressive application of oil paint to depict his subjects, it is a new series that builds on his previous "Mumwamu series," as the richness in the skin tone of his subjects is still present. Nedia Were implements dress code as an anchor to convey the social status of the male subjects presented. There is a recurring theme of leadership and mortality across this exhibition. Nedia focuses on three stages of masculinity that capture the subjects presented. The first stage revolves around self-betterment, attaining and implementing skills that can potentially elevate one's status in society.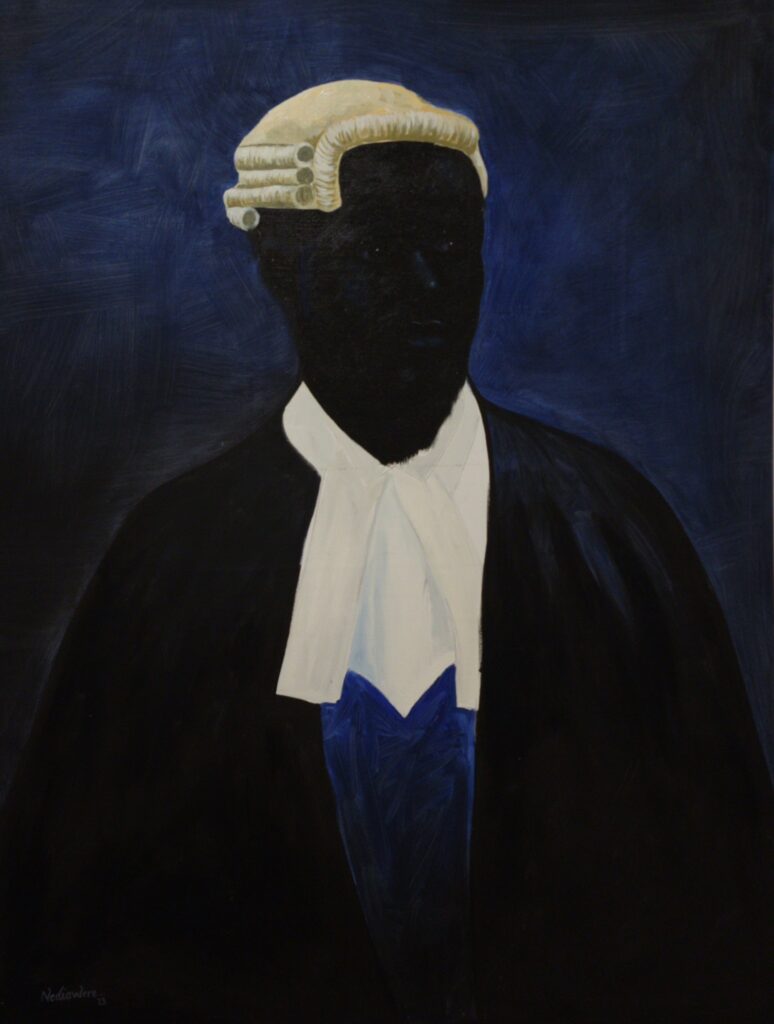 The second stage begins when the individual is in a position of elevated societal status and influence. The third stage is the battle and acceptance of mortality. Nedia Were was born in 1989 in Kenya, he currently resides and works in Nairobi. He has participated in more than 30 exhibitions over the last seven years. Since his successful debut of the "Mumwamu" series at Mitochondria Gallery in the fall of 2021, Nedia has continued to receive major excitement around his work. He was listed as the second most followed emerging artist on Artsy in 2022. He is set to make his
debut Biennale as part of the XIV Florence Biennale in October 2023.
©2023 Mitochondria Gallery