14th November to 6th December 2020
Wrong Gallery
From 14th November to 6th December 2020, Wrong Gallery Taipei is proud to present Mr. Likey's first solo exhibition in Taipei. Featuring the artist's famous work which combines street art with his distinct personal touch, this exhibition will be showing a range of paintings recreated and reinterpreted with the use of classical comic and cartoon characters. To celebrate the first show in Taiwan, Mr.Likey tailor-made a painting called "Bubble Tea Man" and recreate the mascot of the American famous drink "KOOL-AID" with the touch of the popular Taiwanese bubble tea.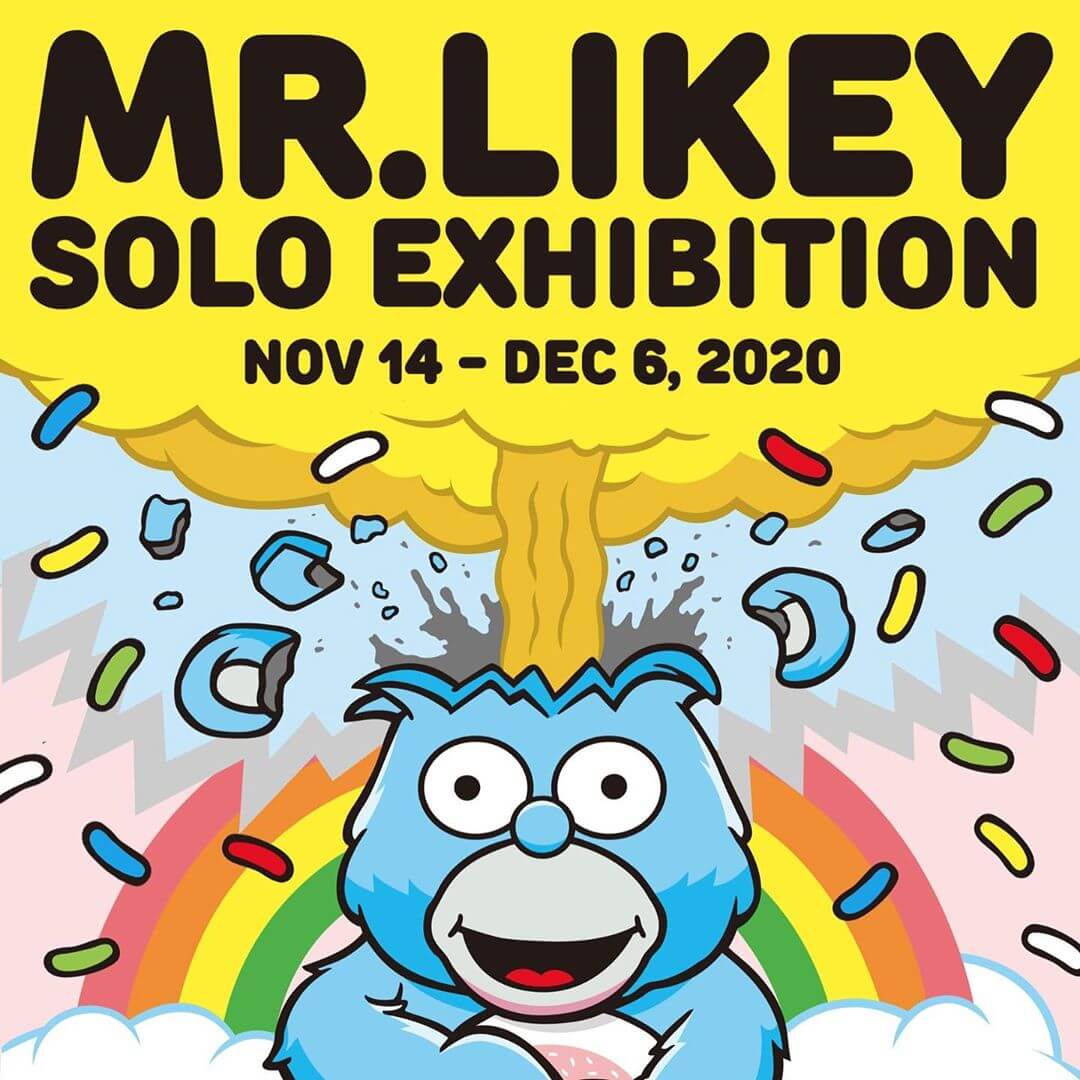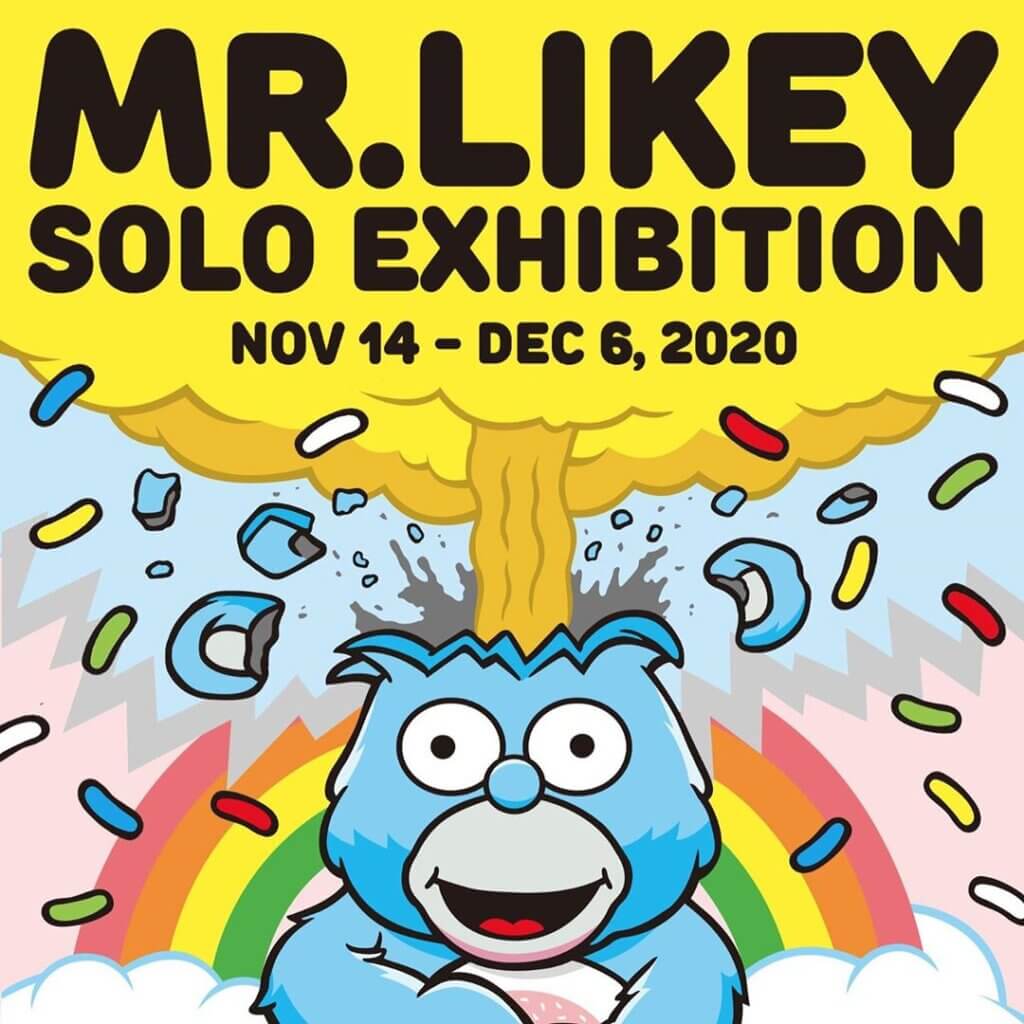 Raised in the United States, Mr. Likey was highly influenced by American pop culture and Japanese comics, finding inspiration from the subversion and recreation of famous cartoon characters such as Simpsons, Snoopy and Mario. Mr. Likey explores the diversity of thoughts from his unique cultural background and experience and hopes the audience will be able to resonance with his path of self-discovery behind the glamourous superficial life of kidult.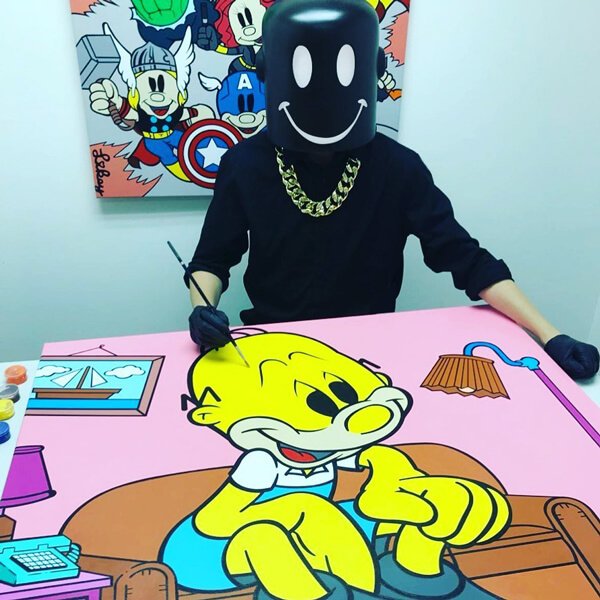 Besides, Mr. Likey would also like to pay tribute to legendary American pop artist Roy Lichtenstein and has incorporated Lichtenstein's style in one of his paintings.
While appears to be fun, humorous and evoking collective memory, the ingenious combination of cultural symbols makes it truly unique.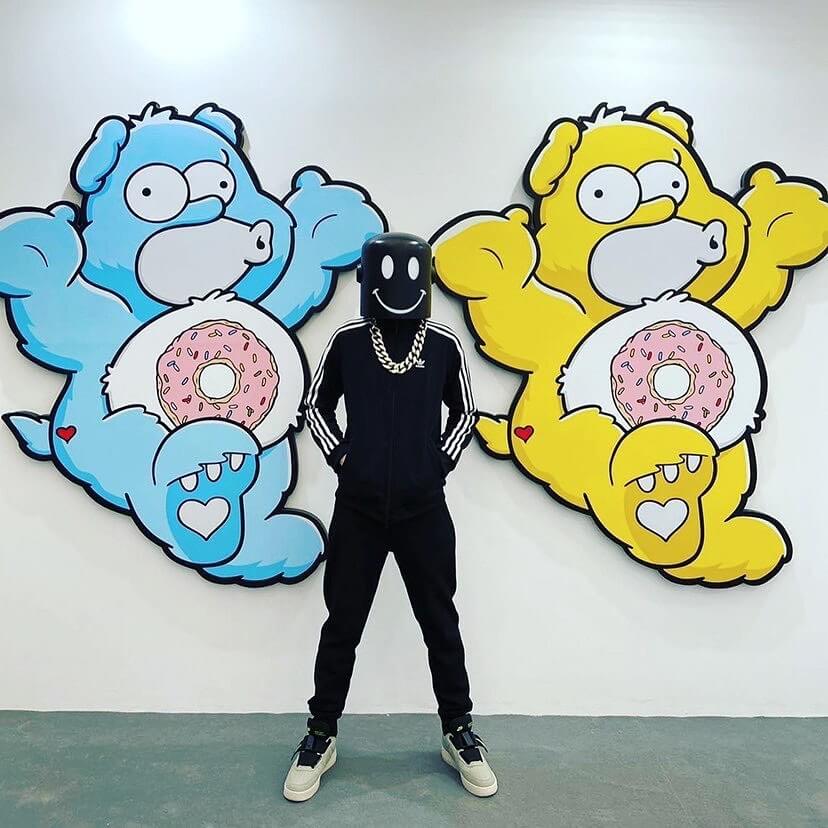 About Artist
Mr. Likey grew up in the United States and has received his Bachelor of Fine Arts from the University of the Arts in Philadelphia. He was awarded the "Golden Key Art Award" for his work. Influenced by cartoons and street culture in the United States, Mr. Likey is famous for his exceptional ability to recreate new art pieces with pop cultural symbols. Mr. Likey has participated in numerous exhibitions in New York, Melbourne, Taipei , Shanghai and Hong Kong. He also did his solo exhibition in Hong Kong's Harbour City gallery and Shanghai's <Innersect> expo. Apart from paintings, he is also a columnist in KIKS magazine.
https://www.instagram.com/wronggallerytaipei/
https://www.instagram.com/mr.likey/
https://www.facebook.com/@mr.likey
Media Enquiry
Winney Leung Tel: 90206152
Email: winneyteamlikey@gmail.com
Mr. Likey's solo exhibition in Taiwan
Date: 14th November to 6th December 2020
Venue: Wrong Gallery Taipei
Address: No.68, Sec. 2, Zhongxiao E. Rd., Zhongzheng Dist., Taipei City 100, Taiwan (R.O.C.)
©2020 Mr. Likey, Wrong Gallery All rights reserved.