Mr Doodle in Space
17th November 2023 – 20th January 2024
Pearl Lam Galleries
6/F, Pedder Building
12 Pedder Street
Central, Hong Kong
Hong Kong's Pearl Lam Galleries is thrilled to present the eagerly awaited solo exhibition, "Mr Doodle in Space," showcasing the extraordinary talent of British artist Mr Doodle. This exhibition at the Hong Kong gallery provides art lovers of all ages with an enthralling opportunity to join Mr & Mrs Doodle on their vast journey through space.
The exhibition poses an intriguing question: "Will Mr & Mrs Doodle manage to return to DoodleLand before Mas—also known as Mr Doodle's malevolent twin, Dr Scribble—fulfils his dark mission?"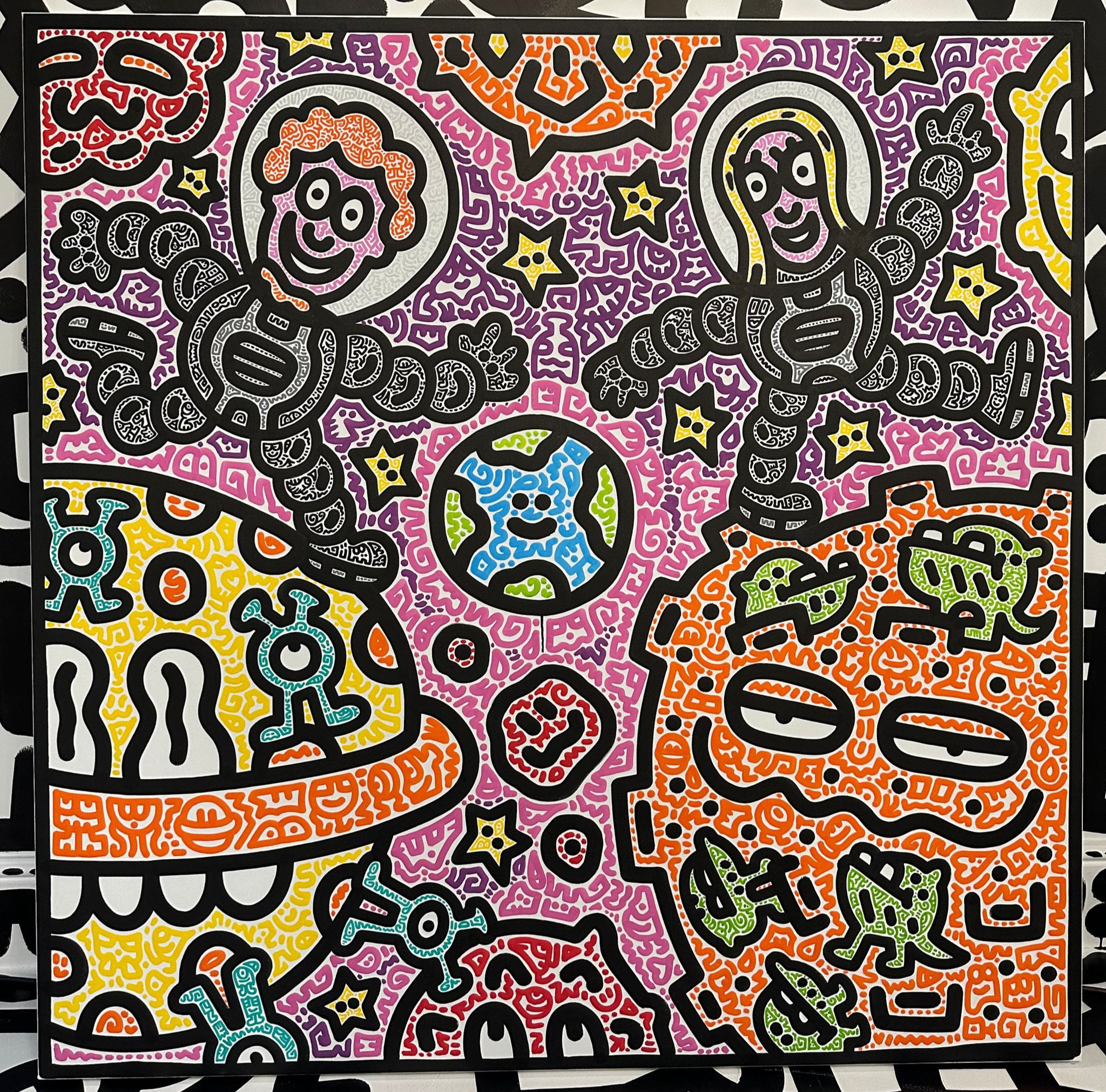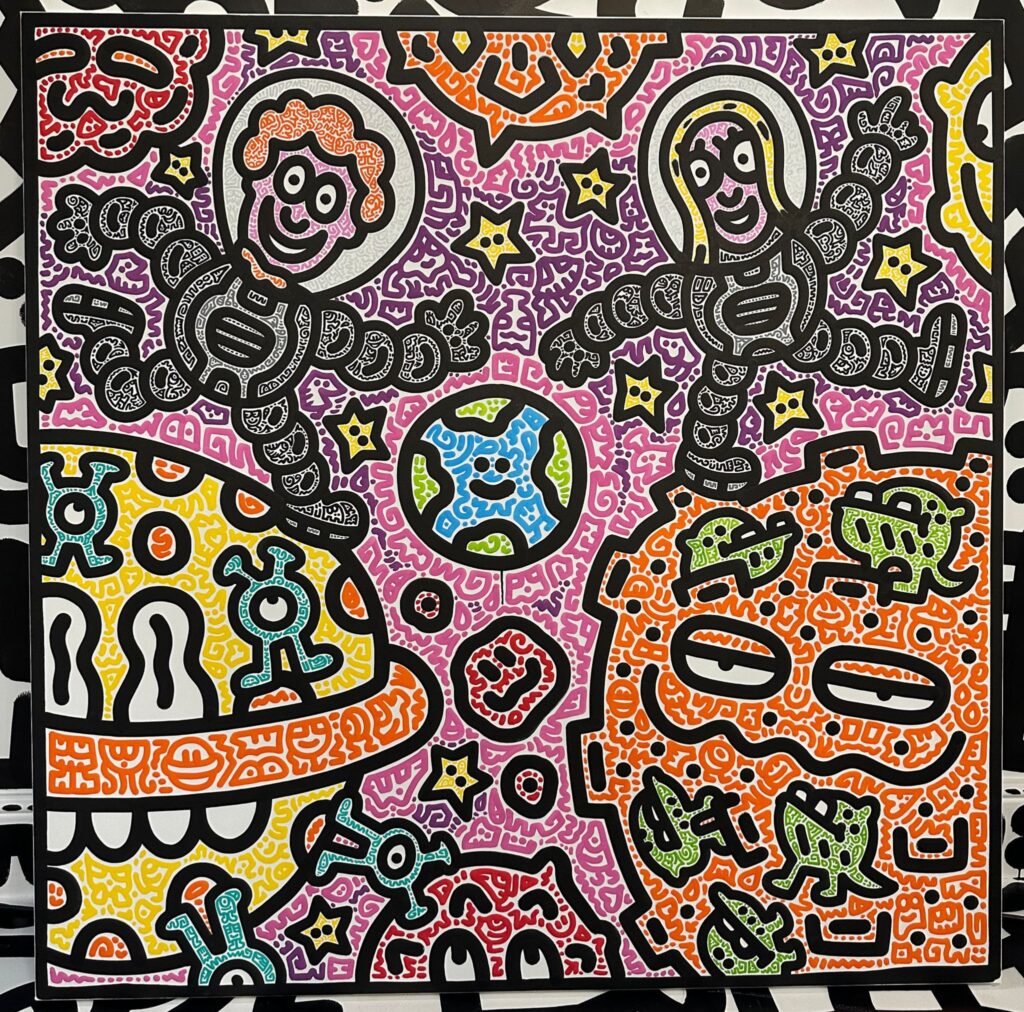 In this transformative adventure, Mr Doodle encounters the 'Anti Doodle Squad', a group intent on eradicating his doodles from Earth. They propose a bargain, offering Mr Doodle a rocket to transport him to a new world where he can doodle without constraint. In exchange, they plan to use their 'Eraser Laser' to remove his doodles from the planet.
Launching into the enchanting 'Paper Galaxy', Mr Doodle establishes DoodleLand, an exuberant utopia devoid of sorrow. Meanwhile, the envious Dr Scribble, aiming to dominate DoodleLand, engineers machines to create doodles of sadness and anger. He constructs a vortex to transport himself to DoodleLand, banishing Mr Doodle and seizing control of his return to Earth.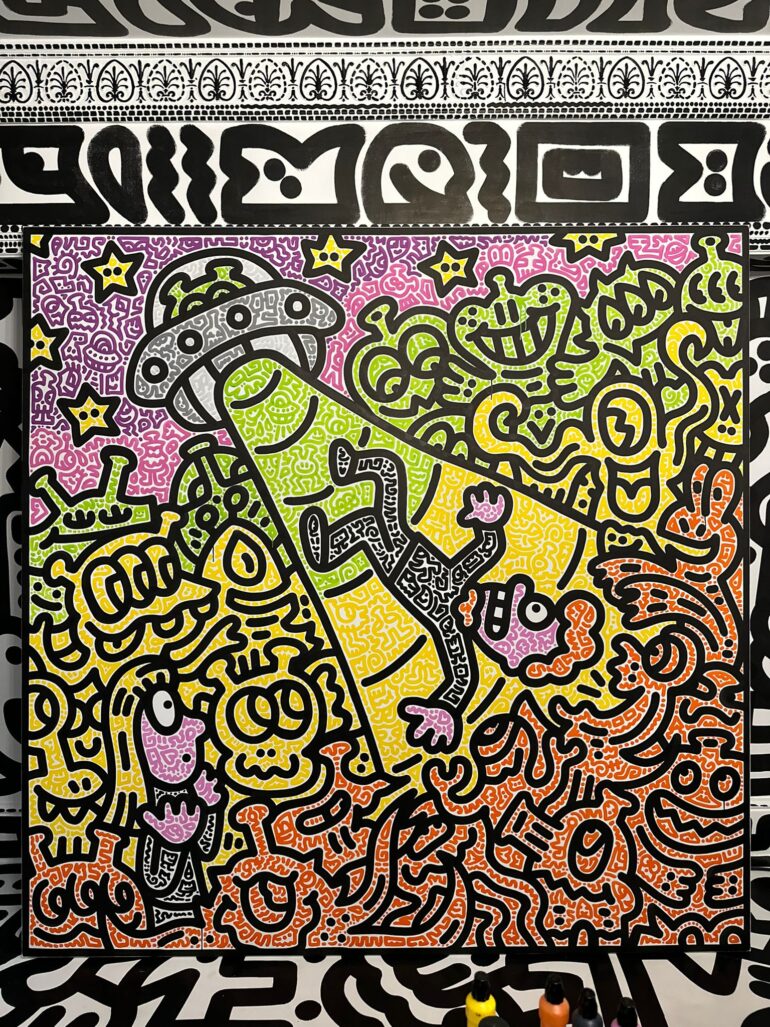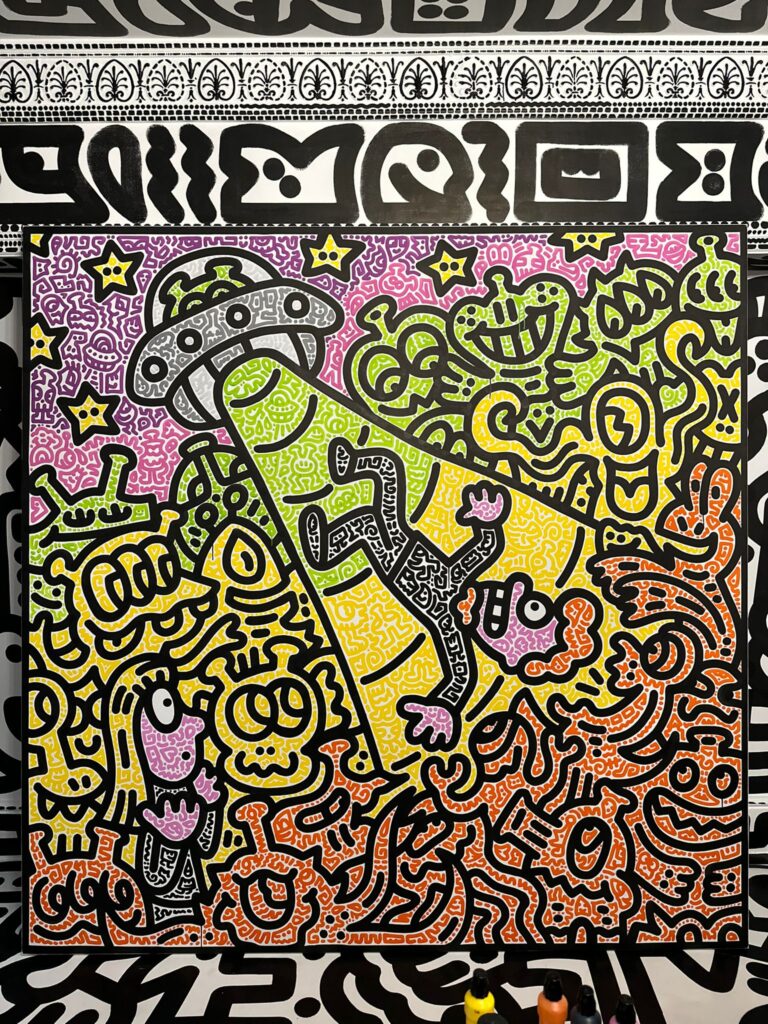 Marooned on Earth with nothing but his doodles in a briefcase and a damaged rocket, Mr Doodle is determined to sell or barter his dynamic artworks to finance the reconstruction of his spaceship and make his way back to DoodleLand. It is here that he meets Mrs Doodle. Their mutual affection blossoms into love, and her vibrant influence further animates Mr Doodle's work. Together, they build a spaceship for a remarkable journey through various realms of space, alien worlds, and back to the 'Paper Galaxy'. Their odyssey culminates with a victorious arrival in DoodleLand.
My intention has always been to create a universal doodle language that can relate to and attract people from all over the world.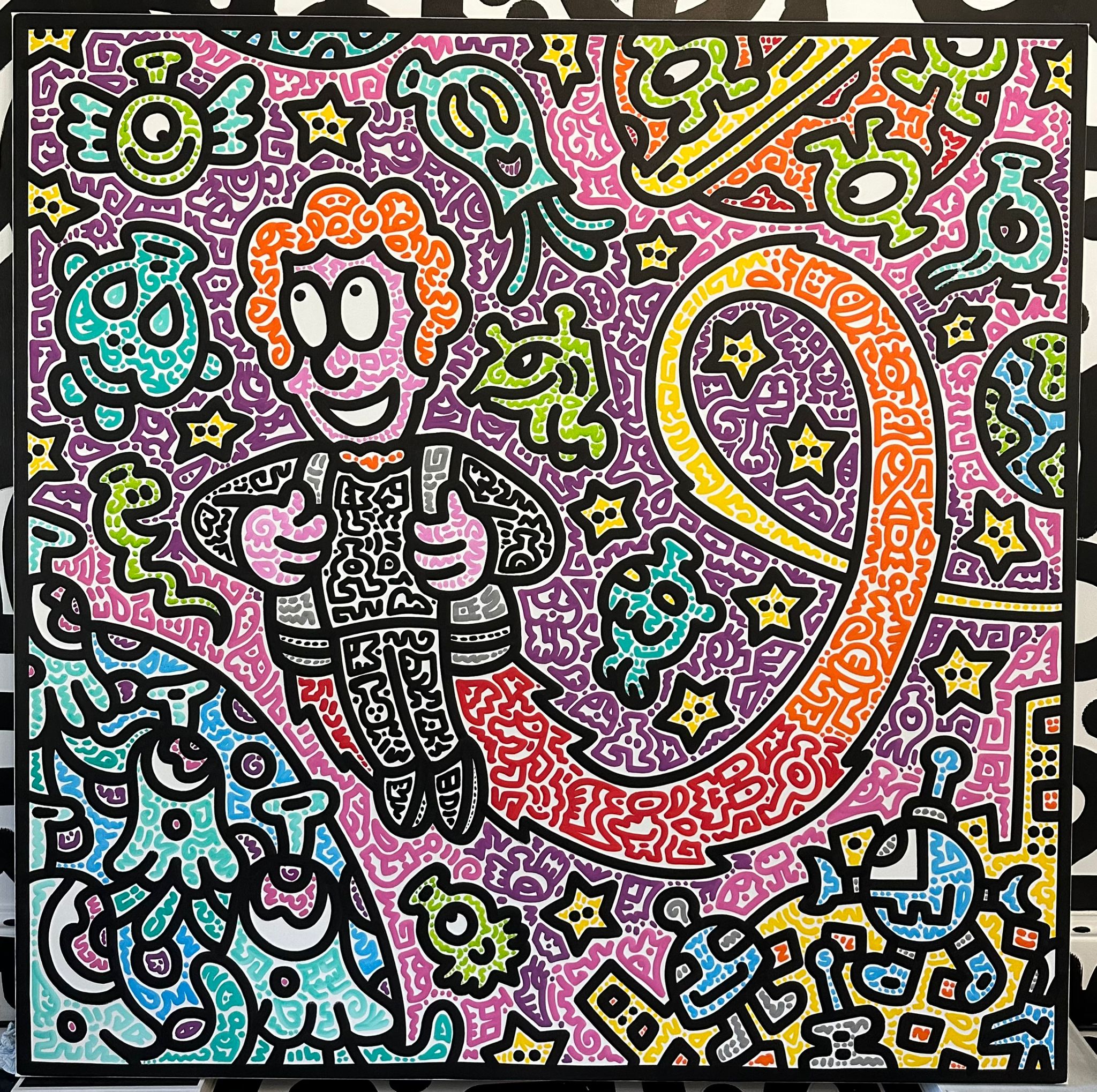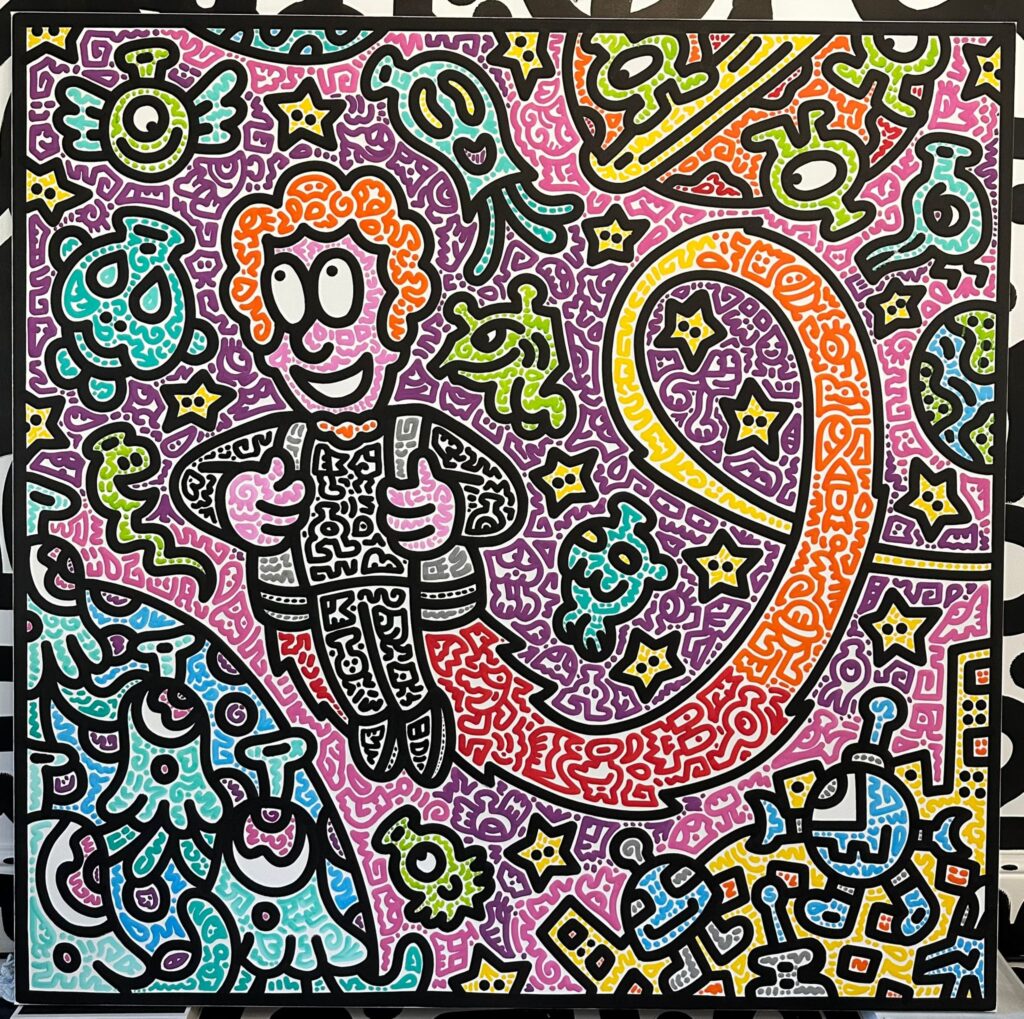 In a dramatic confrontation, Mr & Mrs Doodle defeat Dr Scribble, ushering in a renewed era of peace for DoodleLand. The exhibition vividly brings this enthralling story to life, highlighting Mr Doodle's creative virtuosity and igniting a celebration of joy and limitless creativity. Visitors will enjoy an effervescent collection of Mr Doodle's latest series, vividly illustrating the narrative.
Mr Doodle, known off the canvas as Sam, has charmed global audiences with his distinctive artistic flair. His 'Obsessive Compulsive Doodling', a testament to his innate passion, has led him to fill entire sketchbooks and cover walls, floors, and furniture with his elaborate doodles, altering environments and making an everlasting impact.
Mr Doodle in space invites viewers on a fantastic voyage through a wondrous cosmic realm of space where the imagination soars. During this adventure, he meets Mrs Doodle, and their love story unfolds, taking them—and their companions, Baby Doodle and Doodle Dog—from Earth to the magical DoodleLand through a tapestry of worlds.
https://www.instagram.com/mrdoodle/
©2023 Mr Doodle