Mika Rottenberg: Spaghetti Blockchain
19th March to 7th May, 2023
Outernet Arts
The Now Building
Charing Cross Road
London
The New York-based artist Mika Rottenberg will be showing her labyrinthine video piece Spaghetti Blockchain (2019) in a new multi-channel format across the world's largest wrap-around screens for Outernet Arts on Tottenham Court Road. The installation will be free to the public, running every Sunday for 8 weeks from 19th March to 7th May, 2023.
Rottenberg illustrates the absurdity of humanity's rampant production, distribution, and consumption of objects by juxtaposing existing industry with her own, often unexpected, manufacturing systems."I think of objects in terms of the processes behind them and the idea that humankind is captured in everything around us. I want to make these processes more visual. If art has any power, it is in making things visible." From pearl and food cultivation to the mass-production of wholesale plastic items sold in China, Rottenberg excavates the processes humans invent to create a sense of control.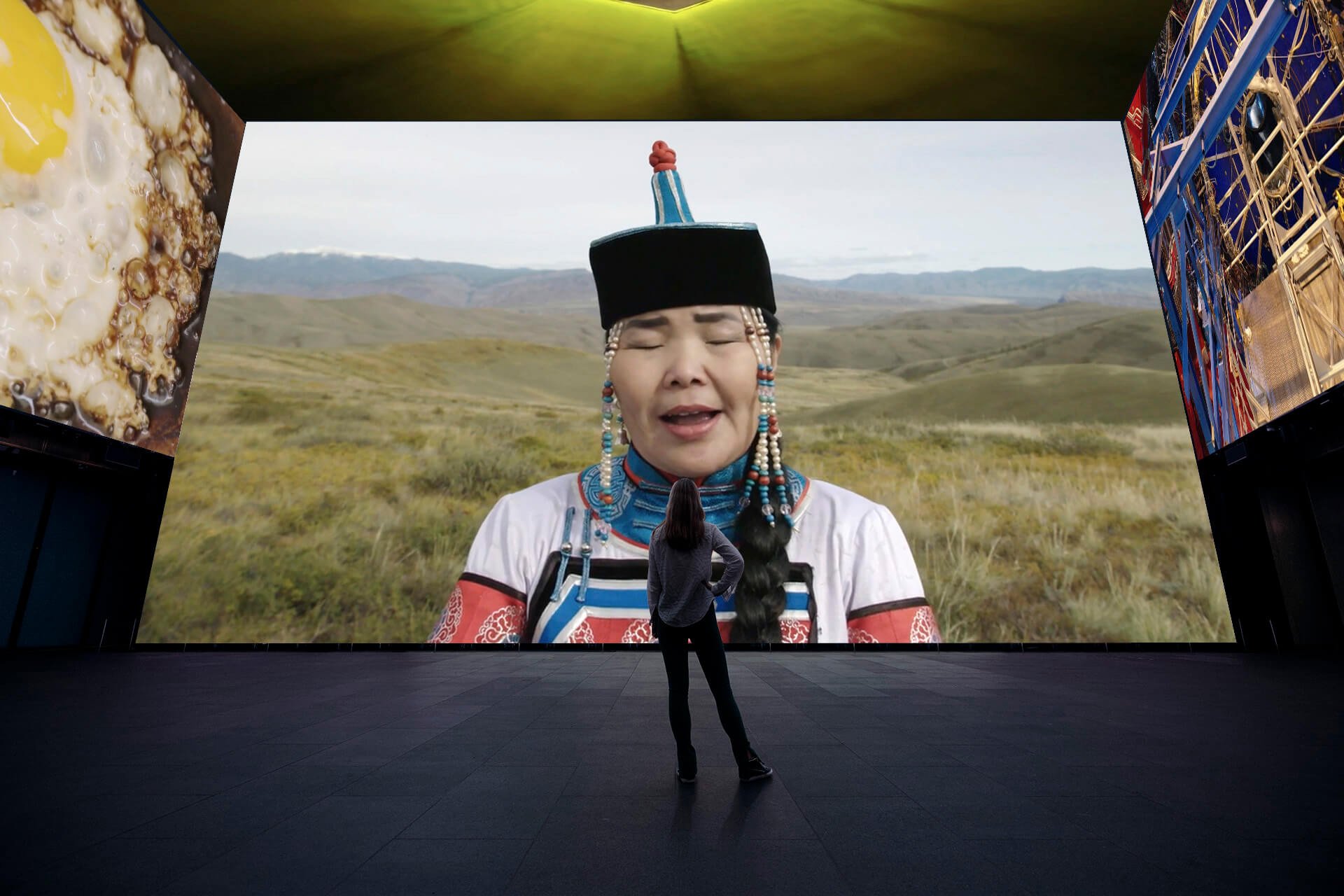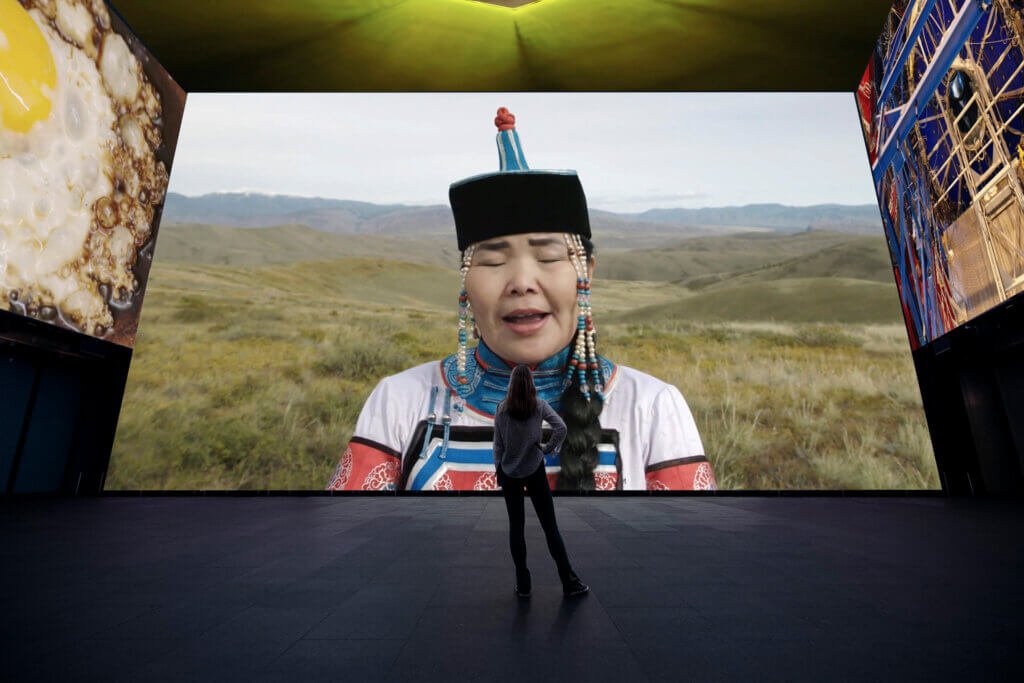 Spaghetti Blockchain is a collage of imagery whirl-pooling through an over-stimulated thought-process. The viewer traverses through a universe incongruous scenarios: footage of colourful 'satisfying' ASMR performances, Siberian Tuvan throat singers in open fields, the CERN antimatter factory, a mechanical harvester on an all-American potato farm, cut with dizzying rotating hexagons.
The screens and space are filled with overwhelming colour, constant movement, ear-tickling effervescence and the deep singing tones. Calling back to Rottenberg's previous critiques of consumerism, in this exhibition the viewer finds themselves in a sensory equivalent of eating everything on the table until they can't stand straight; simultaneously euphoric and queasy. As told by the LA Times: "You don't watch a video by Mika Rottenberg so much as you absorb it through all of your senses."
"I was thinking about the deep psychological relations between the human body and the material world, as something that we produce, consume and are consumed by, like our relationship with microplastics for example. Spaghetti Blockchain can be seen as a factory for the production of sensory reactions in viewers' bodies, as a way to examine the toxicity I am attracted to and repulsed by, it's also a cry for a better relationship between humans and the materials we produce and in return consumes us and our planet." – Mika Rottenberg, 2023.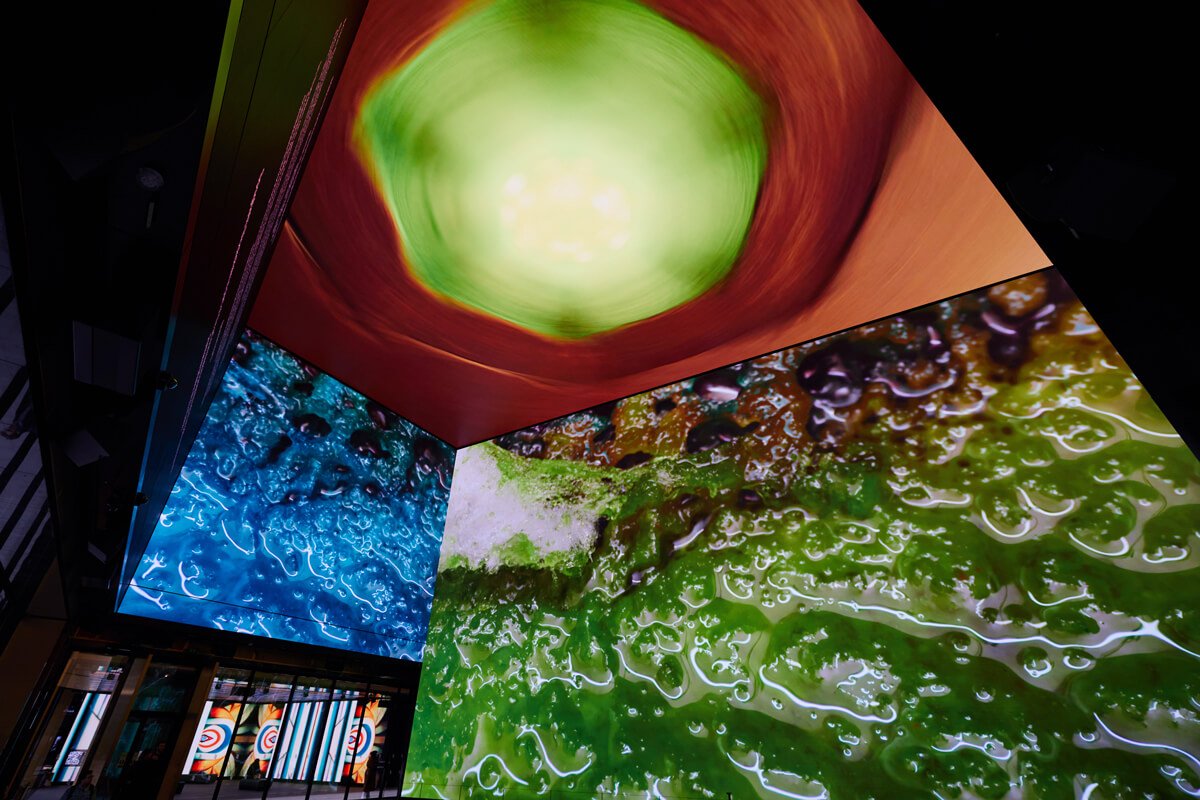 Rottenberg's work often features performances of labour and production by women, noted to be read with a Marxist slant. She mimics the familiar imagery of American infomercials, creating absurd 'solutions' for non-existent problems, exposing the violence of consumerism in the 21st century, often at the expense of women. 
This exhibition is curated by Tony Tremlett and Ruth Waters. Spaghetti Blockchain was produced by the New Museum, New York; Museum of Contemporary Art Toronto; Arts at CERN, the arts program of the European Laboratory of Particle Physics, Geneva, with the support of the Permanent Mission of the United States to the United Nations, Geneva; Sprengel Museum, Hannover, with the support of Niedersächsische Sparkassenstiftung.
©2023 Mika Rottenberg, Outernet Arts