After launching the ability to showcase and share digital collectables on Instagram to over 100 countries globally earlier this year, Meta, the parent company of Instagram and Facebook, has announced that it will be phasing out support for NFTs (non-fungible tokens) on both platforms. The decision comes amidst growing concerns about the environmental impact of NFTs, which are created and traded using blockchain technology.
NFTs have become increasingly popular for artists and creators to sell unique digital content, such as art, music, and videos. However, creating and trading NFTs requires a significant amount of energy, which has raised concerns about their sustainability. In a recent blog post, Meta stated that it is committed to "building a more sustainable internet" and will be "winding down" support for NFTs on Instagram and Facebook over the coming weeks. The company also noted that it would continue monitoring the environmental impact of other emerging technologies and will work to minimize its carbon footprint.
In addition to Meta's blog post, their head of commerce and financial technologies Stephane Kasriel, posted on Twitter confirming the company will sunset its NFT and digital collectables features on Instagram and Facebook, stating Meta will be focusing on "creating opportunities for creators and businesses to connect with their fans and monetize remains a priority, and we're going to focus on areas where we can make an impact at scale, such as messaging and monetization opps for Reels".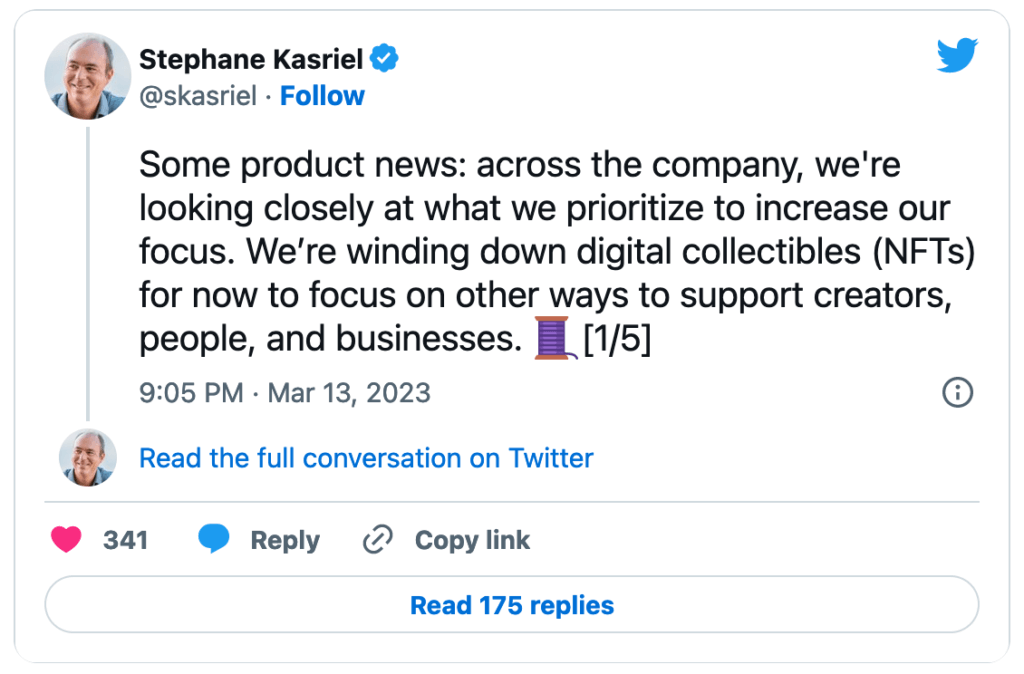 The decision to phase out NFT support on Instagram and Facebook has been met with mixed reactions. While some have applauded Meta's commitment to sustainability, others have criticized the move as a blow to artists and creators who rely on NFTs as a source of income. Despite the controversy, it is clear that the environmental impact of NFTs is an issue that cannot be ignored.
As the world increasingly focuses on sustainability and climate change, more companies may follow Meta's approach and begin to phase out support for technologies with a high carbon footprint. In the meantime, artists and creators who rely on NFTs may need to look for alternative platforms to sell their digital content. While the future of NFTs on social media remains uncertain, one thing is clear: the push for a more sustainable internet is here to stay.