A Tragedy in Three Acts
A Duo Exhibition Featuring Marcus Nelson and Tim Plamper
08.07.23 – 05.08.23; PV: 07.07.23; 6-9 pm
GROVE Berlin
Greifswalderstr. 5
10405
Berlin, DE
GROVE is excited to present A Tragedy in Three Acts, a duo exhibition by Marcus Nelson and Tim Plamper, running from July 7th, 2023, to August 5th, 2023. This is the first time the gallery has worked with either artist, and is the product of a residency hosted in Berlin by the gallery for Nelson in May of this year.
A Tragedy in Three Acts, as a collective enterprise shared between the artists, opens onto questions of being. Through his images of flayed bodies and rabid animals, Marcus Nelson explores the connections between the human and the bestial. As such, our origins in the animal kingdom, and subsequent need to dominate and domesticate the natural world, emerge as key tensions within his works. However, these themes take on new articulation in the Berlin context: with a night- and dance culture defined by delicately navigating both the needs of the mind and the flesh, Nelson draws from the city's instant energy to further expand his practice.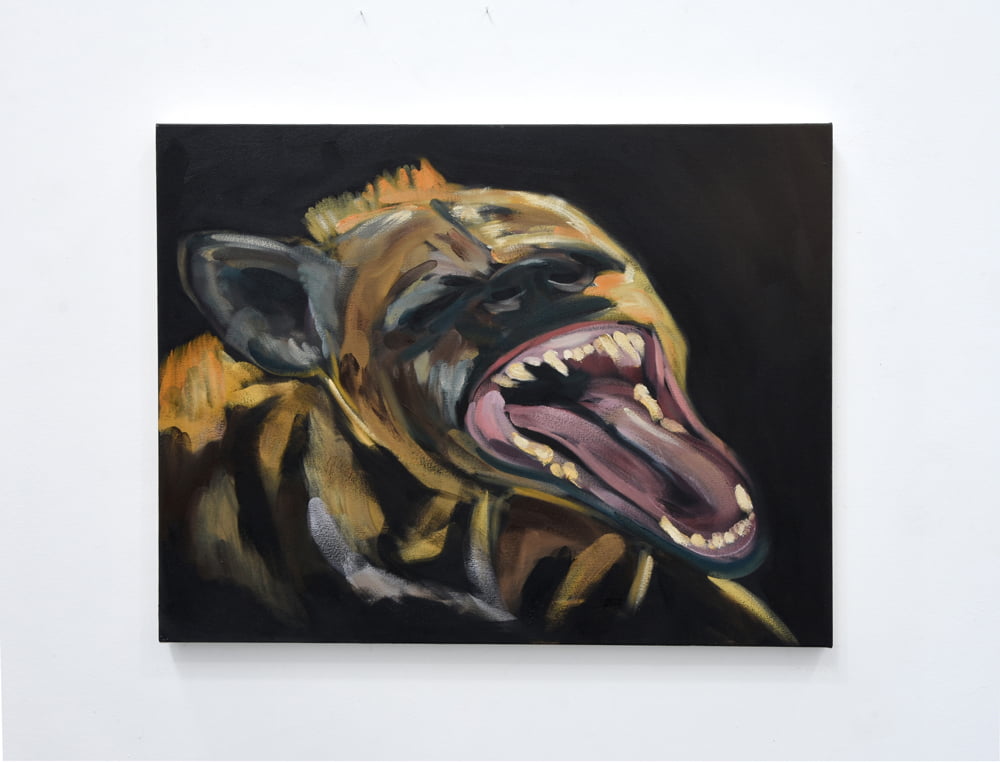 In turn, Tim Plamper uses film and performance to, in the artist's words, "[examine] the symbolic sphere." Beginning from a dialogical response to paranoia and panic, feelings that can be said to have defined European discourse of the last decade, Plamper uses video and text to sketch out converging thematics "that frame our daily mental and physical struggle in modern and post-modern societies." The result is both deeply personal and widely applicable, using metonymy as a means contouring the Symbolic's ability to both highlight and "unlock" the paradoxical structures they constitute.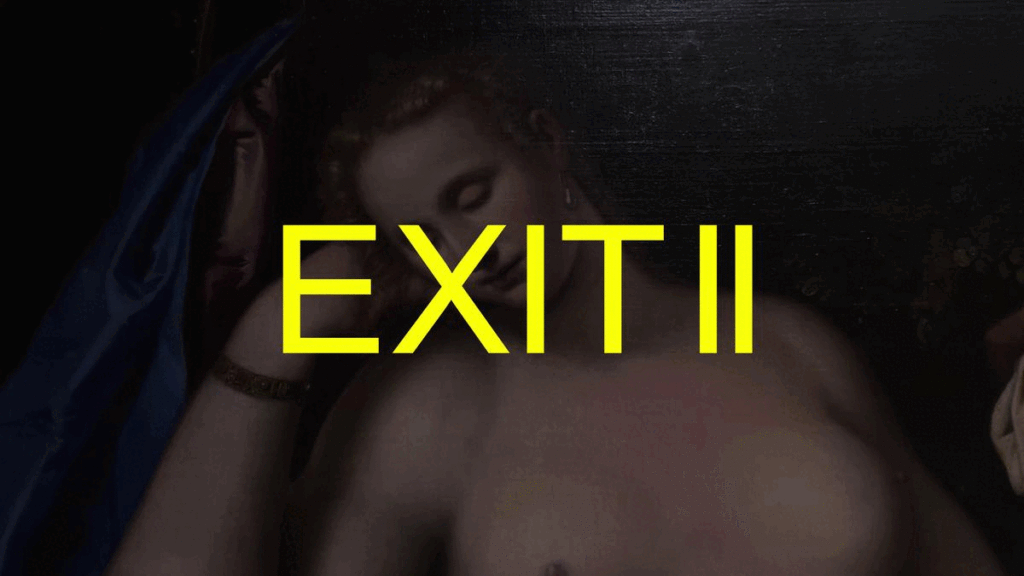 Yet, here, these two practices don't exist discretely but instead work symbiotically. Both use the body as a vessel through which to examine exteriority; the world takes shape as it is impressed upon the self. Likewise, a shared interest in Jung's conceptions of the personal and collective subconscious, along with a fascination with the abyssal, creates a shared language. This language is articulated through a common examination of the symbology of animals, and an investigation of animalism represented through humanoid forms.
For GROVE, A Tragedy in Three Acts directly puts British artists into dialogue with German artists, drawing natural connections between the gallery's British and German operations. Furthermore, the introduction of two new artists to the gallery's program grows the gallery's local community, while leveraging its connection to London's vibrant art scene.
©2023 Marcus Nelson, Tim Palmer