M SLATER FEELING LANGUAGE: 24.07.20 – 22.08.20
Soft Punk Magazine is proud to present Feeling Language, a new body of work by
Philadelphia-based multimedia artist M Slater. This is the magazine's inaugural in-person exhibition and Slater's first UK showing. A graduate of Philadelphia's University of Pennsylvania, Slater has garnered significant acclaim in their home city, with these ripples of influence beginning to stretch both across the country and abroad.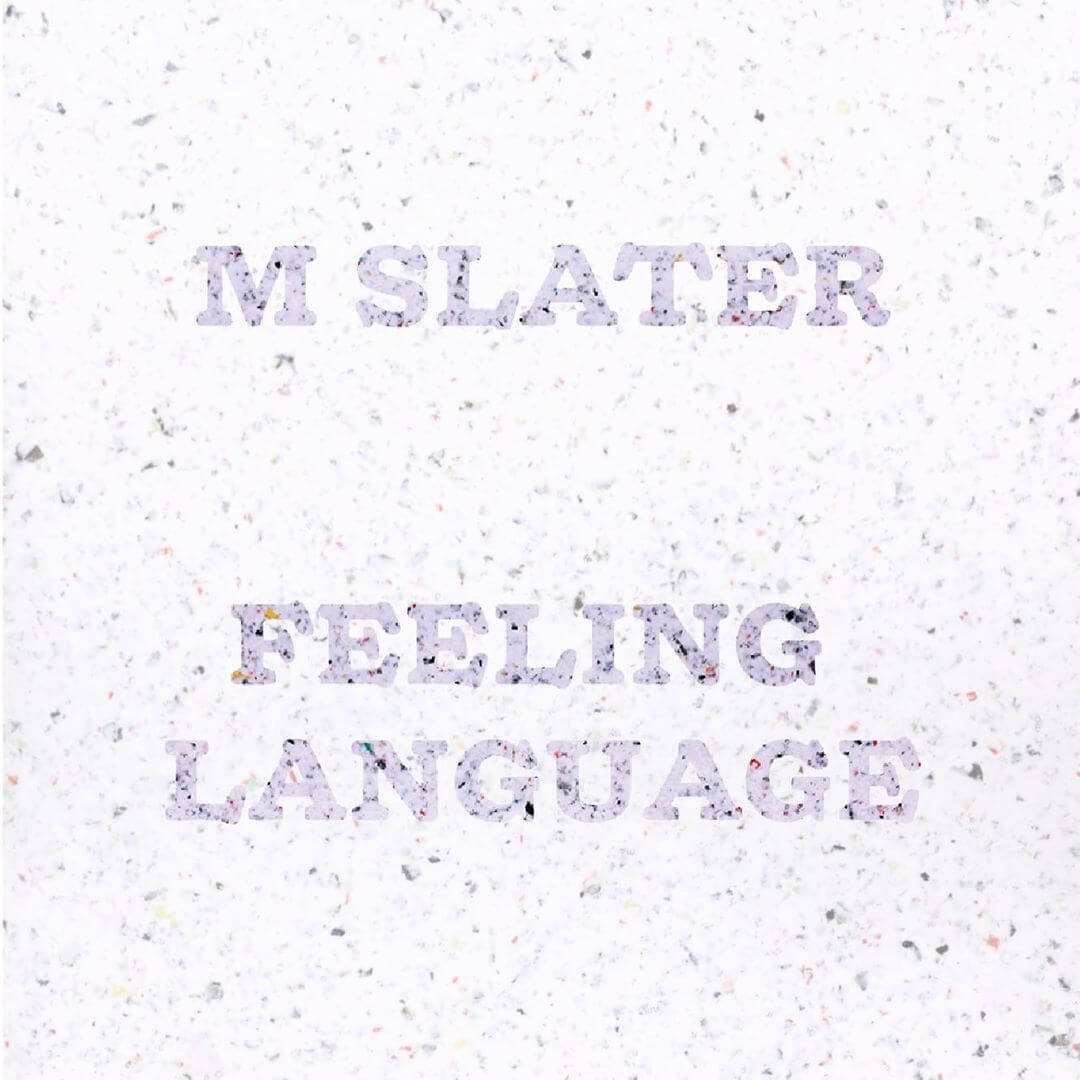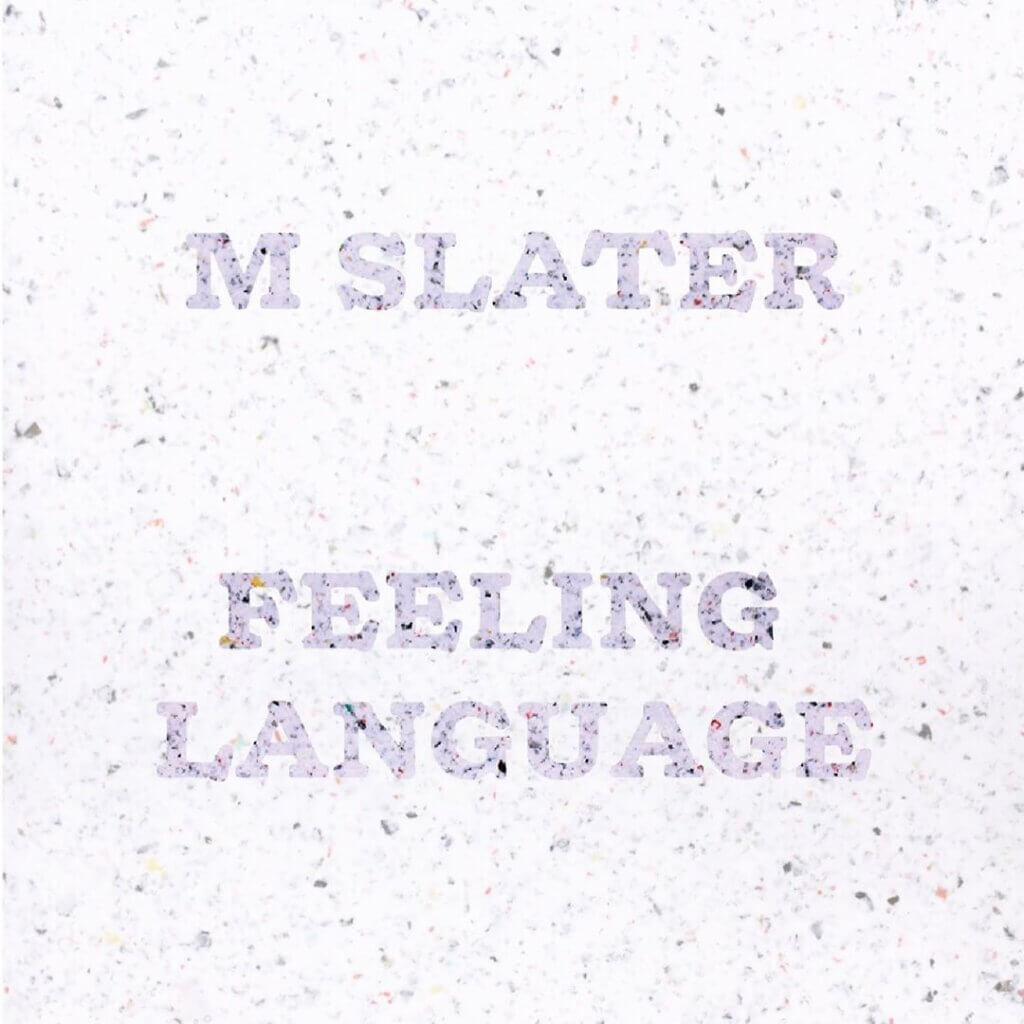 In addition to taking part in exhibitions in Philadelphia's Tiger Strikes Asteroid, The Woodmere Gallery, and Fjord Gallery, they have shown their work at The Luminary in St. Louis, MO, and Bedroom Gallery in Hong Kong.
In Feeling Language, Slater's varied practice, ranging from photography to papermaking, is on full display. Fixing risograph text prints to their own handmade board, Slater delicately balances the labor-intensive production of each piece with a graceful simplicity of execution, deftly utilizing an intimacy Instagram: @softpunkmag | Twitter: @softpunkmag | Facebook: Soft Punk Magazine | Website: softpunkmag.com otherwise foreign to our contemporary moment, while perhaps staking out the terms of connection's contemporary manifestation.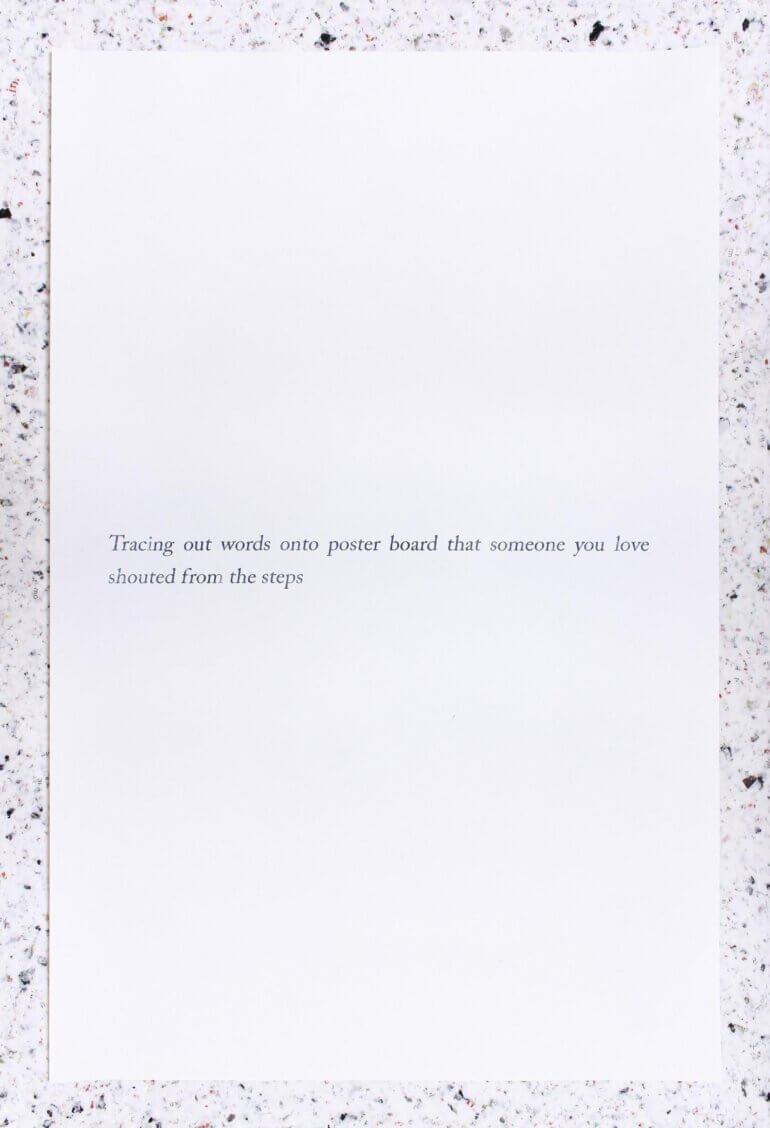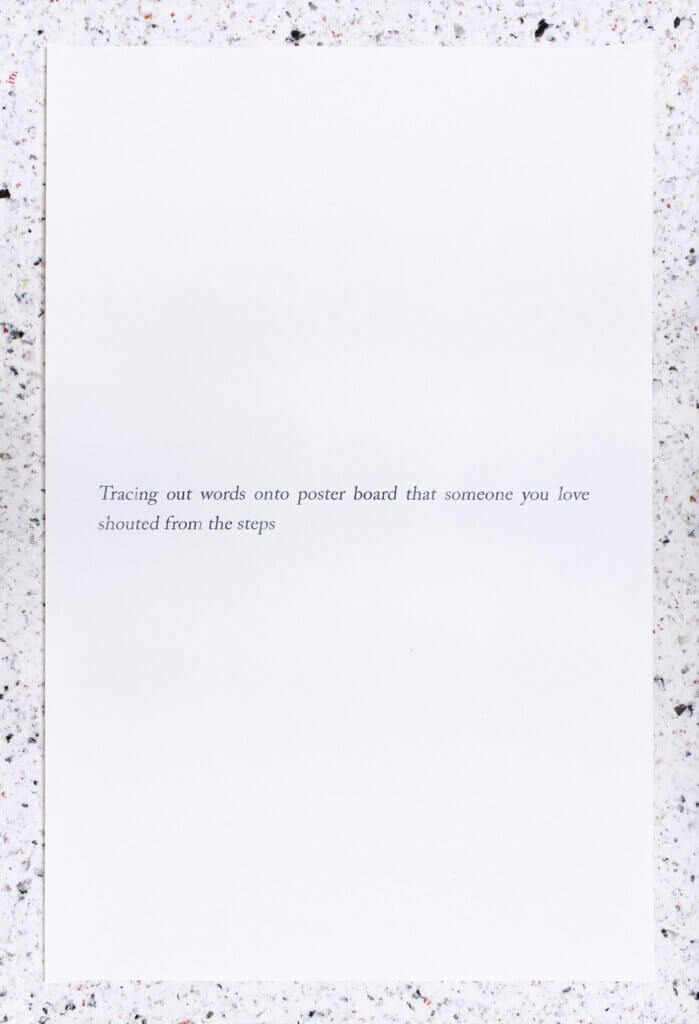 With this series, the viewer is invited to engage their sense of interpersonal relation, while interrogating what connection means and how it might look. In turn, as Soft Punk's initial foray into exhibiting the work they put into print, this marks the public beginning of their nomadic, non-traditional exhibitional and curatorial practice.
The insertion of Slater's work into the domestic space doubles notions of intimacy in the art; as the viewer circles the room, human connection is invoked at the site of our most abject vulnerability – our personal space. Yet, much as Slater implicitly lays claim to the "new normal", the viewer's invitation into the domestic sphere proves jarring after a period when such visitation proved impossible, forcing one to reconsider the terms by which they engage with such spaces.
About M Slater:
M SLATER is an interdisciplinary artist who engages with language, photography, the
body, and the built environment as one intertwined, moving architecture. In particular, they are interested in questions of being in space and being shaped by space. They have exhibited nationally and internationally, including at Tiger Strikes Asteroid, The Woodmere Art Museum, Fjord Gallery, and Little Berlin (Philadelphia, PA); The Luminary (St. Louis, MO); and Bedroom Gallery (Hong Kong). Their work has also appeared in Title Magazine and Facility. Alongside their practice, M runs the graphic design studio BELSH.
For all press enquiries, please contact
Jacob Barnes
+447513141017
jpbarnes@softpunkmag.com
https://www.instagram.com/softpunkmag/
All Rights Reserved © Copyright M Slater, SoftPunk Mag 2020