We are delighted to have American based artist Karen Stein as part of our artist inside the industry season. Karen began her art journey after running a successful fashion business for 30 years and gaining a BA in Fine Art and teaching. Stein is a multi-discipline artist; her works Encompasses both acrylic abstract compositions and mixed media/collages emphasising vibrant colors and multiple layers of textures.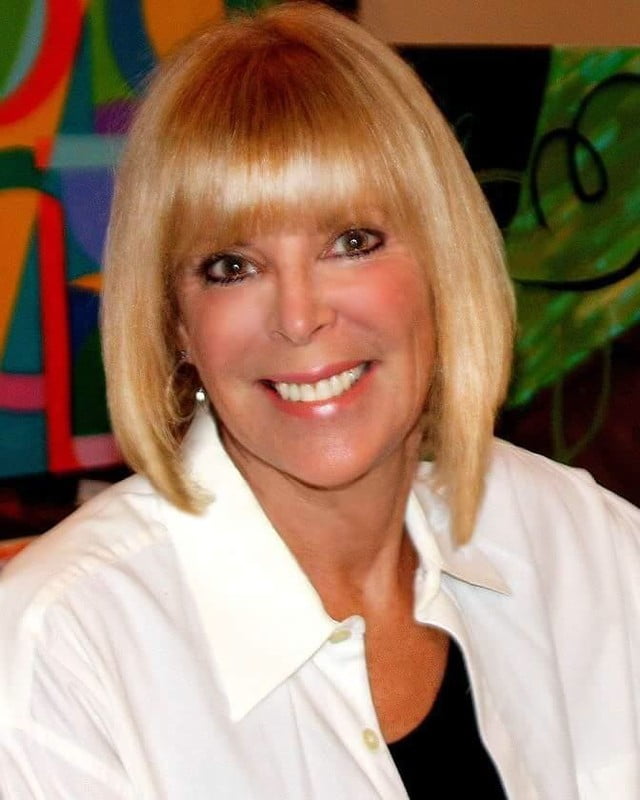 She draws inspiration from her exotic travel destinations, meditative home garden, photography and hikes with her rescue dog Mozart and the current trends in the Fashion Industry. In this artists inside the industry, we will be getting to know more about the Karen, her inspiration, her art, and her creative process.
Q: First things first, why do you do what you do
A: I love creating and having a finished product that I have imagined or saw in a dream become a reality. There is a great deal of competition. There are times of doubting yourself and your abilities. Don't compare yourself to anyone else. No judging.
Q: What is your creative process when you're creating?
A: I am a thinking outside of the box person noticing everything around me…colors, shapes, designs, pattern combinations etc. I incorporated my love of creating into building a large fashion design business on both the east and west coasts. The beauty of textures, and my unusual fabric and color combinations helped to establish me as an up and coming designer for the children's and contemporary women's markets. My clothes were all made in the US and have been on many celebrities, television shows, and appeared in many magazines. I have received design awards and been interviewed on television many times.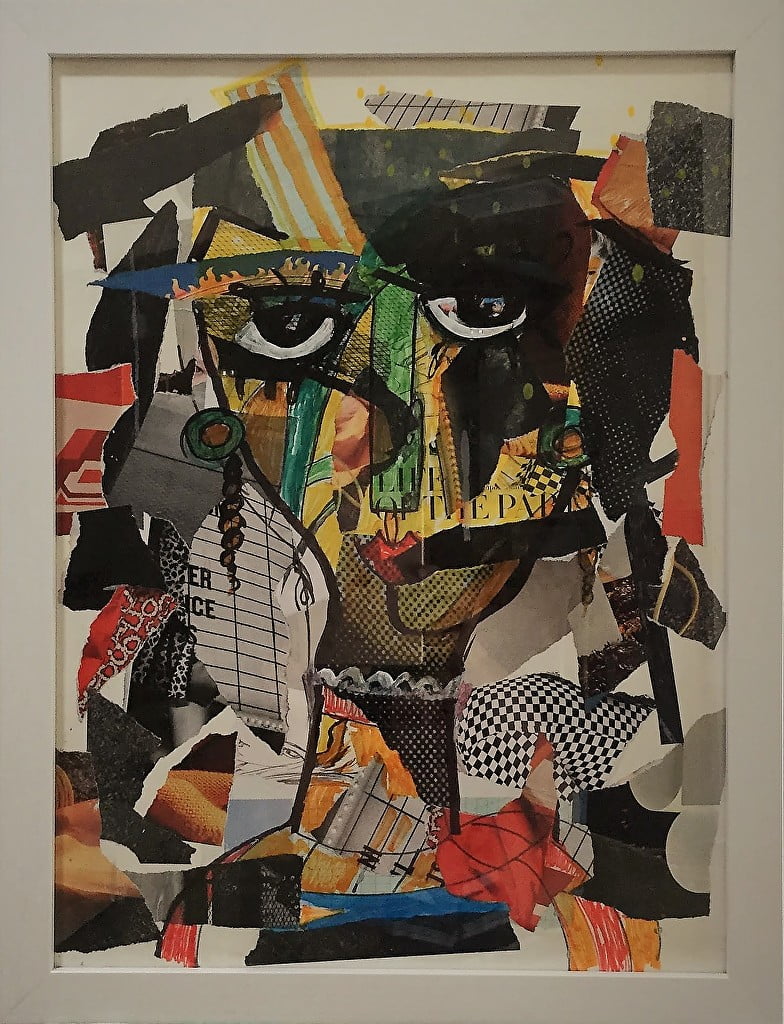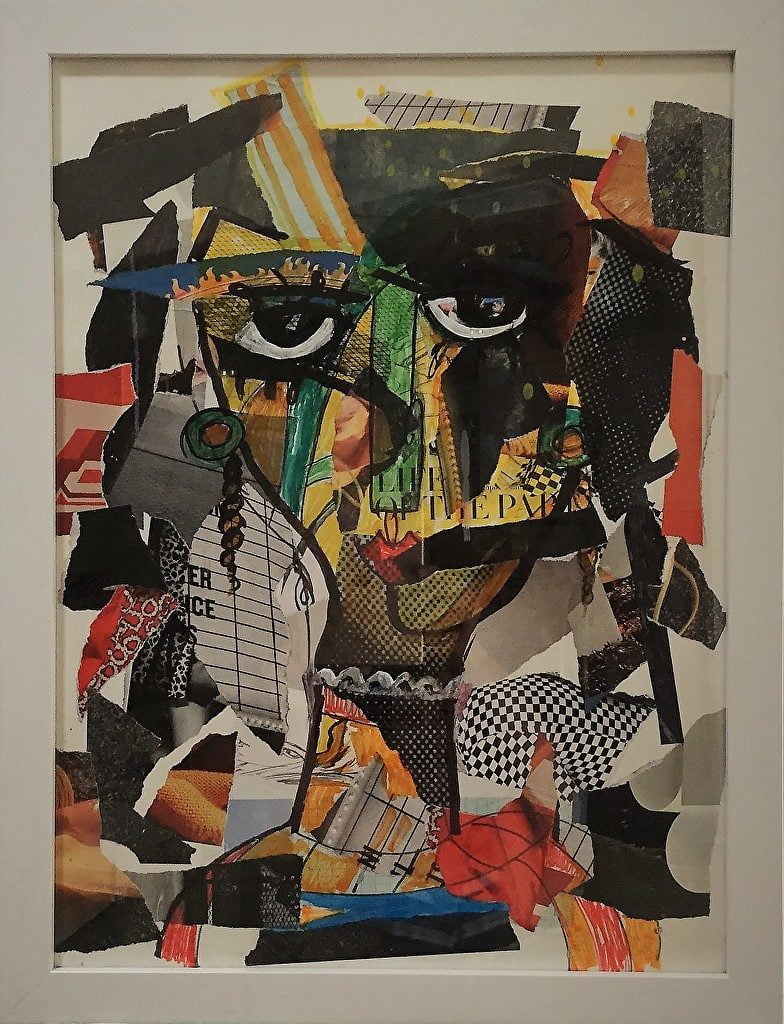 Q: Which is your preferred surface for working on sculptures, canvas, or paper?
A: I experimented on wood panel boards, heavy gallery wrapped canvas and heavy watercolor papers. Each substrate creates a different effect when scraping, sanding, layering details into my paintings.
Q: What would you say is an integral part to the work of an Artist?
A: I chose to close my last business which was a retail Specialty Boutique just three years ago. Working a 6 day schedule was just too much. Now with SO MUCH TIME ON MY HANDS, what to do? I drew on my creative skills and decided to approach the artist world of abstract painting. Combining inspiration from my exotic travels, and my background in fashion design, I have explored another medium.
Q: What made you choose to abstract art as your style?
A: I chose abstract acrylics because it gives me the freedom to express my emotions intuitively starting from a white blank space and just playing, redoing, adding color, removing paint, then adding more until I feel the process is complete and the work has spoken to me.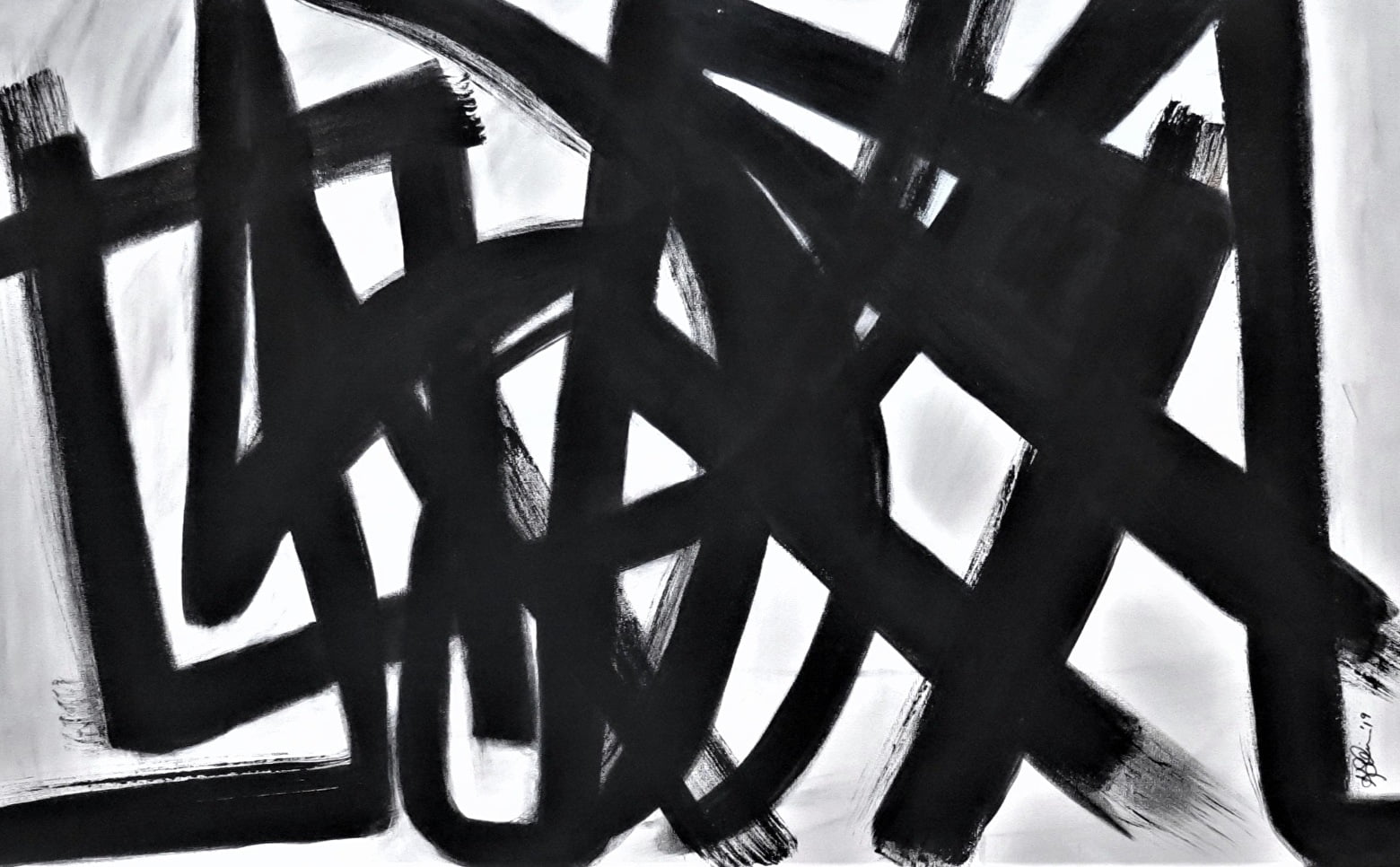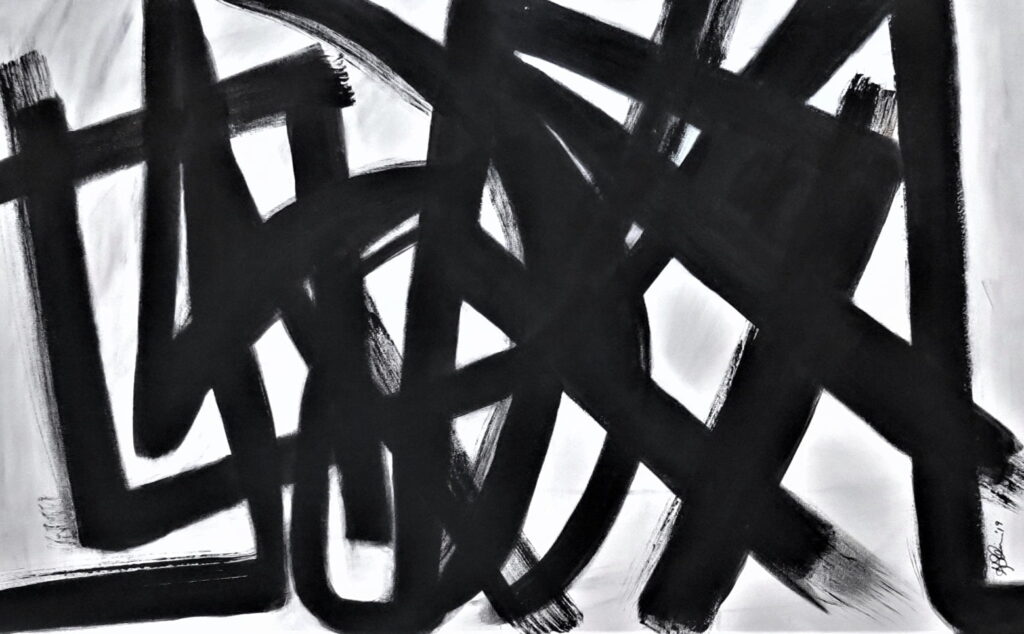 Q: How do you know when a piece is finished?
A: I feel it in my gut just like I feel where a specific color is calling to me!!!!!!! (Guess I played in the paint box too long??!!) I believe in taking risks. I am nonjudgemental. I just think of colors I want to use and just go for it. Acrylic is very easy to go over if I do not like what is on the canvas. I approach each painting like okay what do I want to say, what mood am I in, will the collector react to it positively?? And then I just JUMP……This is fun. I had stress when I owned so many businesses and had to worry about days it was difficult to pay my vendors, employees. I had blinders on and knew I just had to make it work! And finally it became successful. I guess that is my attitude with life..Just do it, just try!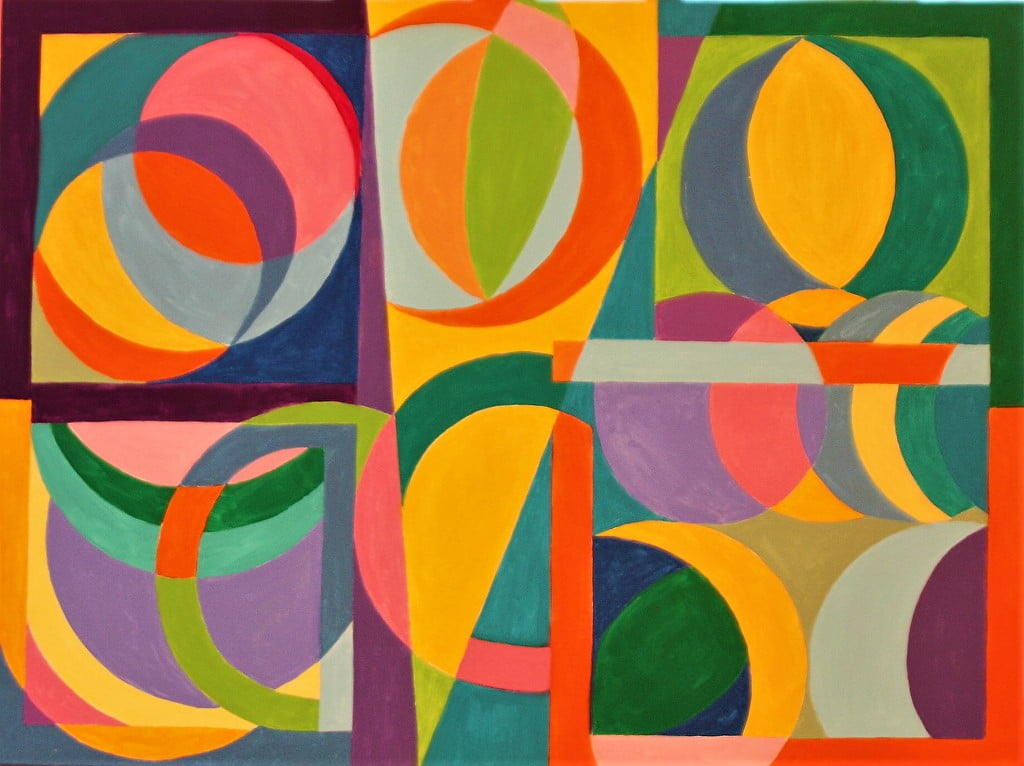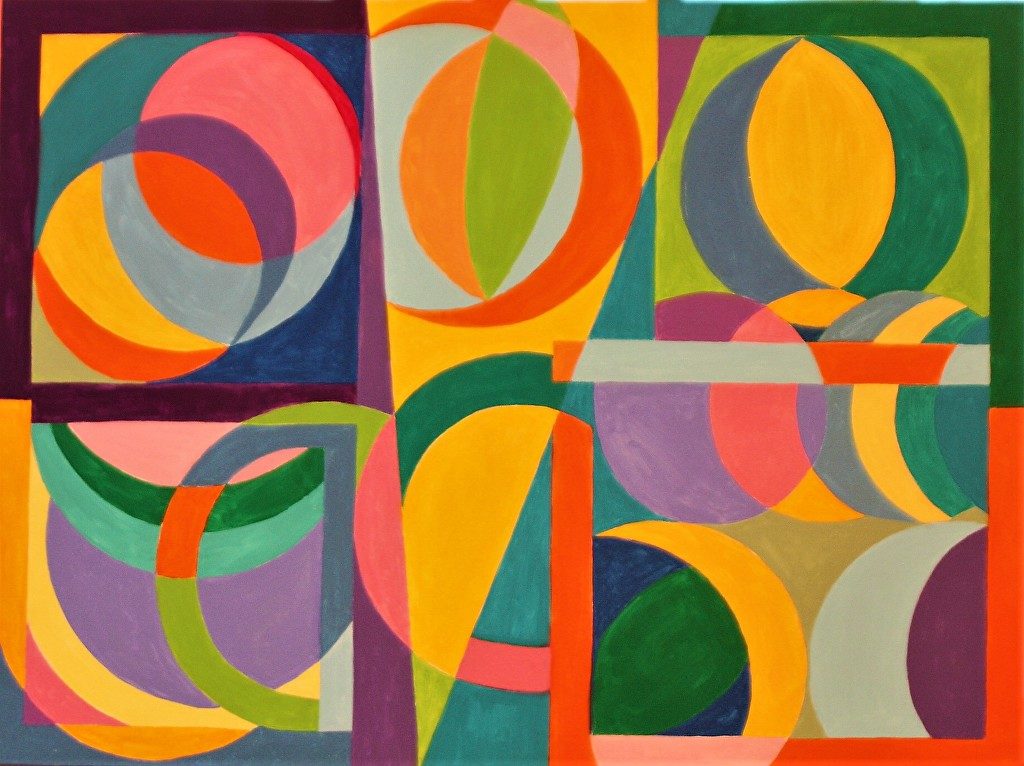 Q: What is your favourite piece from your collection?
A: SECRETS is one of my favorite paintings.
Q: How did you feel when you did your first solo exhibition?
A: My first showing was stressful but I learned a great deal and made valuable contacts-networking. I sold a few paintings. Most shows are juried to get in besides paying an application fee in most cases. Yes I have been rejected but so have professionals I speak to who have been painting for over 15 years. You can NOT take it personally. Visit galleries knowing each one isn't a fit to your style of painting. (Leave your contact information if the gallery has a show in which your paintings might work-next time)
Q: What is the most rewarding thing for you about being a part of the Art Industry?
A: It is so stimulating being involved with people who understand and practice a creative mindset.. I feel automatically we are on the same page and just "get each other" it is like Having your own cheerleader group despite different ages, and styles of art.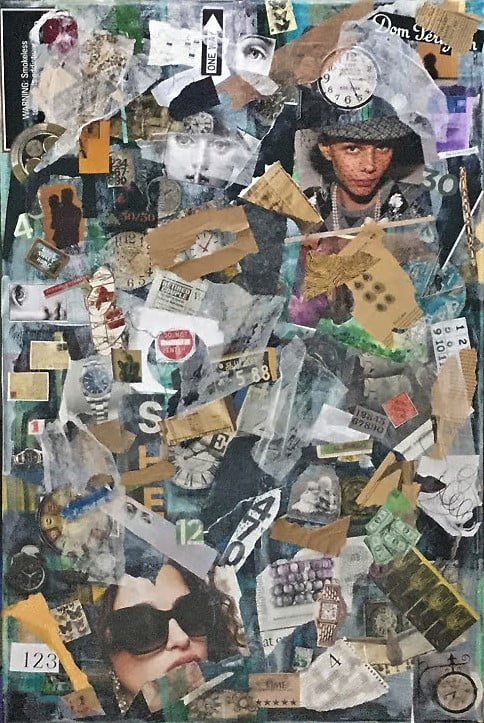 There is no competition… Any small suggestion, advice, recommendation, encouragement is offered and freely accepted. My advice is to Never stop learning, exploring, and most importantly sharing your ideas, emotions, fears, and love of art.
Q: Is there anything that worries you about how social media is affecting the promotion of artists?
A: Today social media has pushed us all into an IT world. It is a must to get involved and learn how to keep up with it.
Q: In your opinion, do you have any advice for artists on how to manage their social media image? Or does it even need managing?
A: Posting on instagram should be daily. When someone reacts to a post, send them a note of thanks and follow them back. Communication is key. Research is key.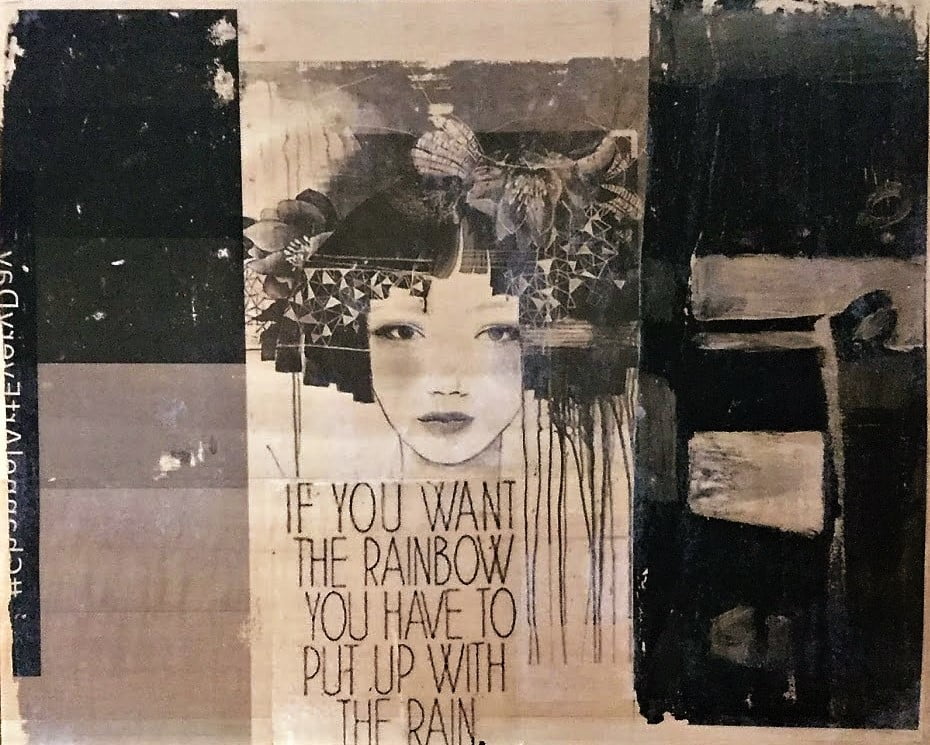 Q: Do you have any advice for artist starting and don't know where to begin?
A: A website is a must. Join art groups on facebook. Seek out art workshops taught by professionals. Follow artists on instagram and watch their Youtube channels, podcasts etc. I took a mixed media/collage class at LA Museum and now incorporate it into my paintings.
Q: What would you say is the best way of getting your art noticed in the age of the internet?
A: Create an email list and ry to build it up to over 2000 contacts in a year's time, starting of cause with family, friends, co-workers, other artists etc. Do an email blast and announce new pieces of art or just chat what you are working on. Let everyone know in advance about your next show, specials, workshops etc. Marketing is key. Visit galleries and see what direction will be for their next showings.Keep at it. Curators change all the time. Think of it as an audition for an actor……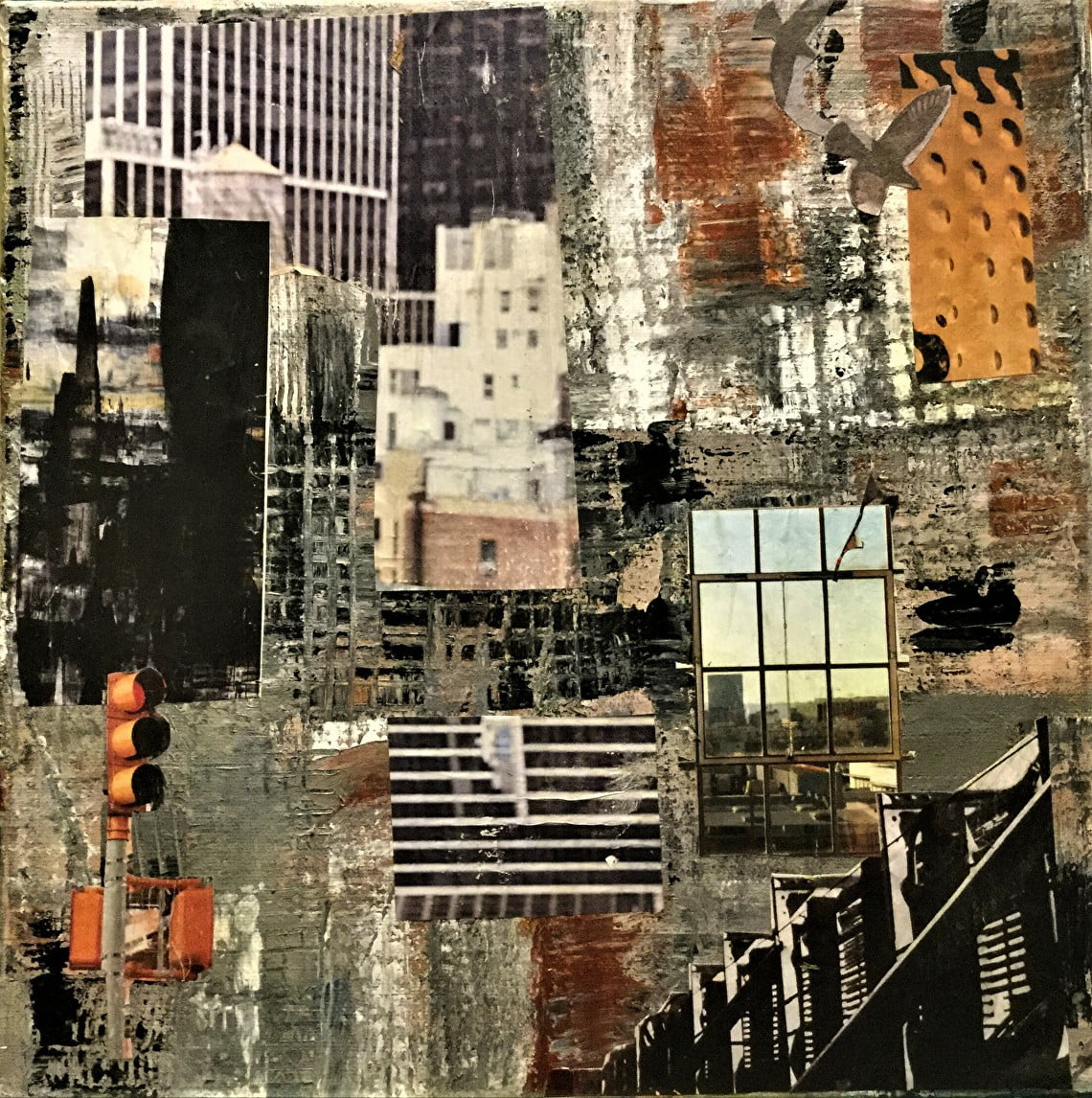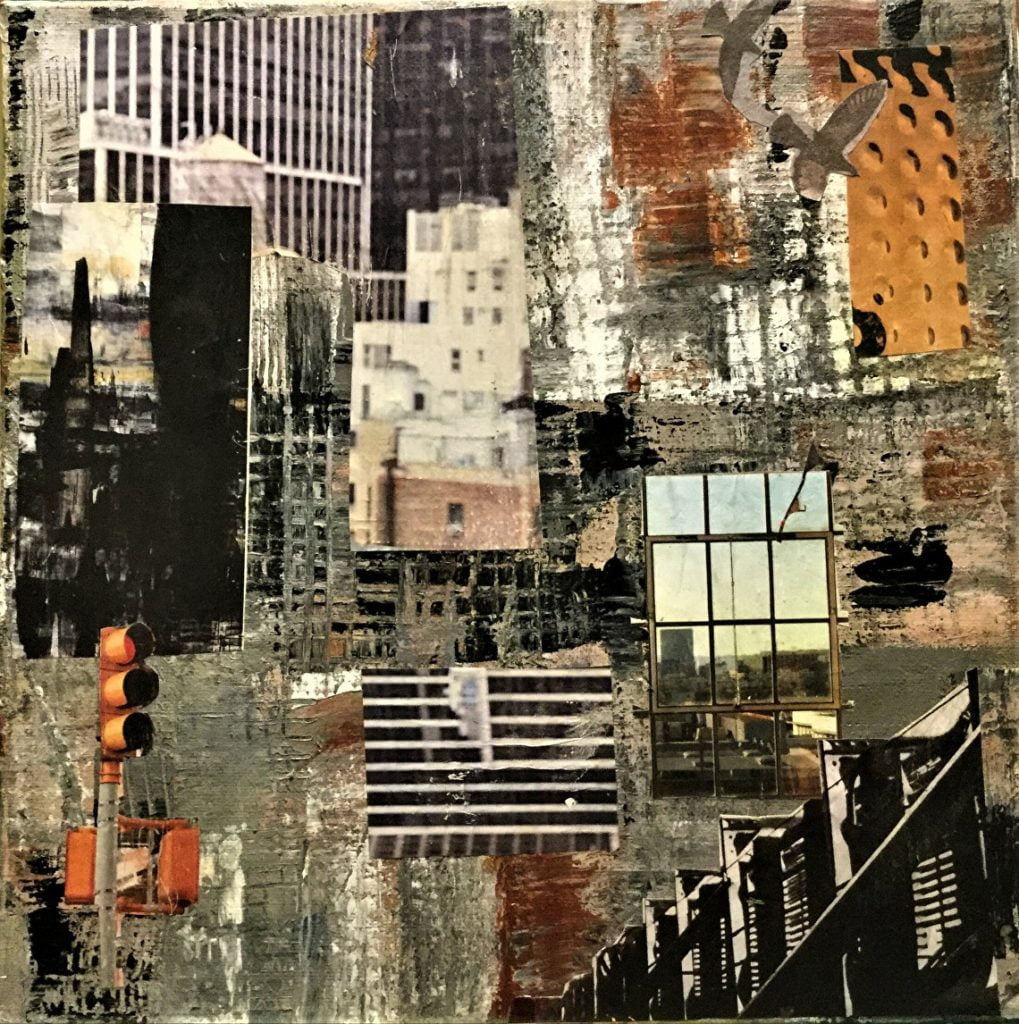 Q: Are there any places where you feel Art and Technology really shouldn't overlap?
A: I personally am against the digital art pieces. To me that is not the messy, creative, experimentation that is necessary when creating on canvas. with acrylics if something takes a negative turn, it can be painted over—not with watercolors. when using an IPAD or computer to create ones' designs, the risk level and Playing stage is a small percentage omitting the trial and reworking the canvas.
This was Karen Stein for Art Plugged artists inside the industry season. You can keep up to date with Karen's latest works, exhibitions, and more by following her on Instagram and heading over to her website.
https://www.instagram.com/karensteinart/
All Rights Reserved © Copyright Karen Stein 2019