Step into renowned art institutions like the Whitney, LACMA, or the Seattle Art Museum and you're likely to come across the extraordinary works of acclaimed artists such as Saya Woolfalk, Shinique Smith, and K'era Morgan. In a recent showcase on The Frame, Samsung's award-winning lifestyle TV, the artistic ingenuity of these dynamic women takes center stage, characterized by their distinctive approaches to art that are deeply intertwined with their personal heritage and identity.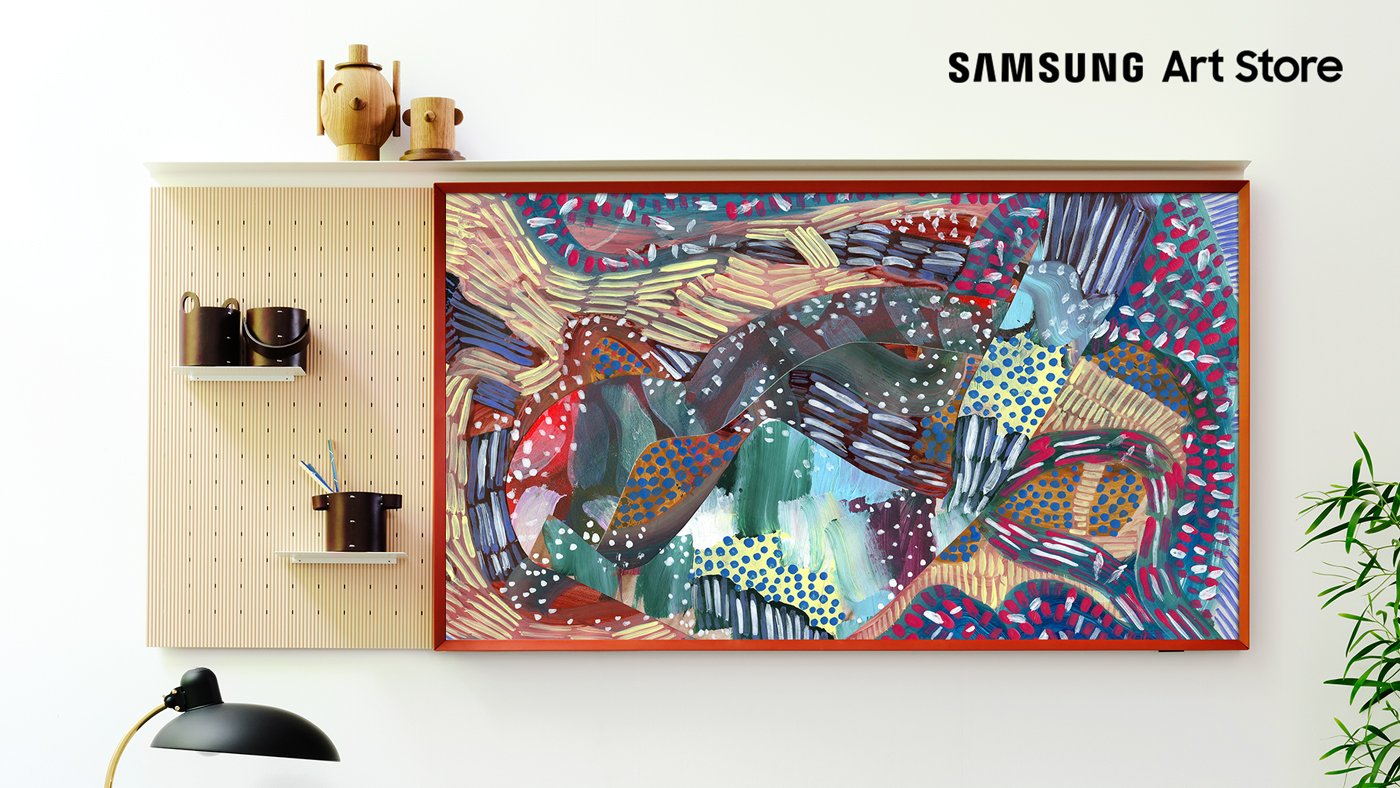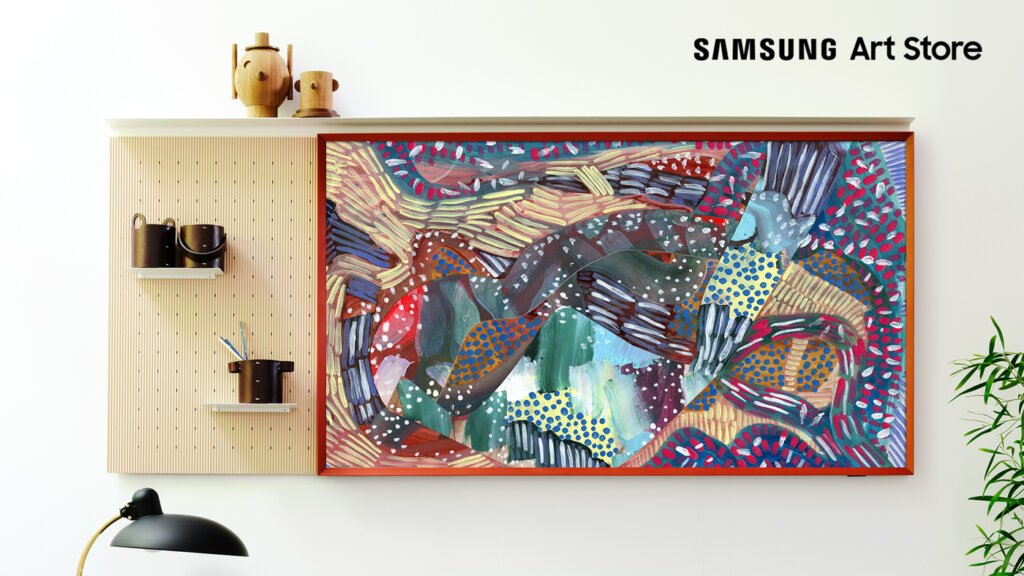 Samsung Electronics pays homage to the remarkable talents of Woolfalk, Smith, Morgan, and other groundbreaking female artists by featuring their works in the Samsung Art Store. The Art Store, which hosts an extensive collection of digital art from various museums and creators worldwide, stands as the most comprehensive digital platform of its kind. Currently accessible in 42 countries to users of The Frame TV, this virtual treasure trove of art celebrates and highlights the achievements of female artists who have defied convention in the realm of fine art.
Through The Frame – Samsung's innovative, picture frame-style TV – the featured collection of artwork allows for these exceptional pieces to grace the walls of homes across the globe. In doing so, the collection underscores the significance of representation in art, encompassing gender, race, culture, ability, form, and style.
Among the featured artists is Saya Woolfalk, a visionary based in New York. Woolfalk employs science fiction and fantasy to reinvent the world across multiple dimensions. Her unique perspective, inspired by her mixed-race heritage of Asian and African American lineage and upbringing in Gifu City, Japan, serves as the backbone of her vibrant, multidisciplinary art, centered around a fictitious tribe of women.
Woolfalk traverses a broad spectrum of mediums, including installation, sculpture, drawing, performance, and digital art. In doing so, she contemplates the future of cultural and racial cross-pollination and explores the utopian potential of cultural hybridity. Her vibrant and diverse body of work has been showcased in renowned institutions such as the Whitney Museum of American Art, the Seattle Art Museum, and the Ford Foundation, all of which have procured her colourful, multidisciplinary pieces.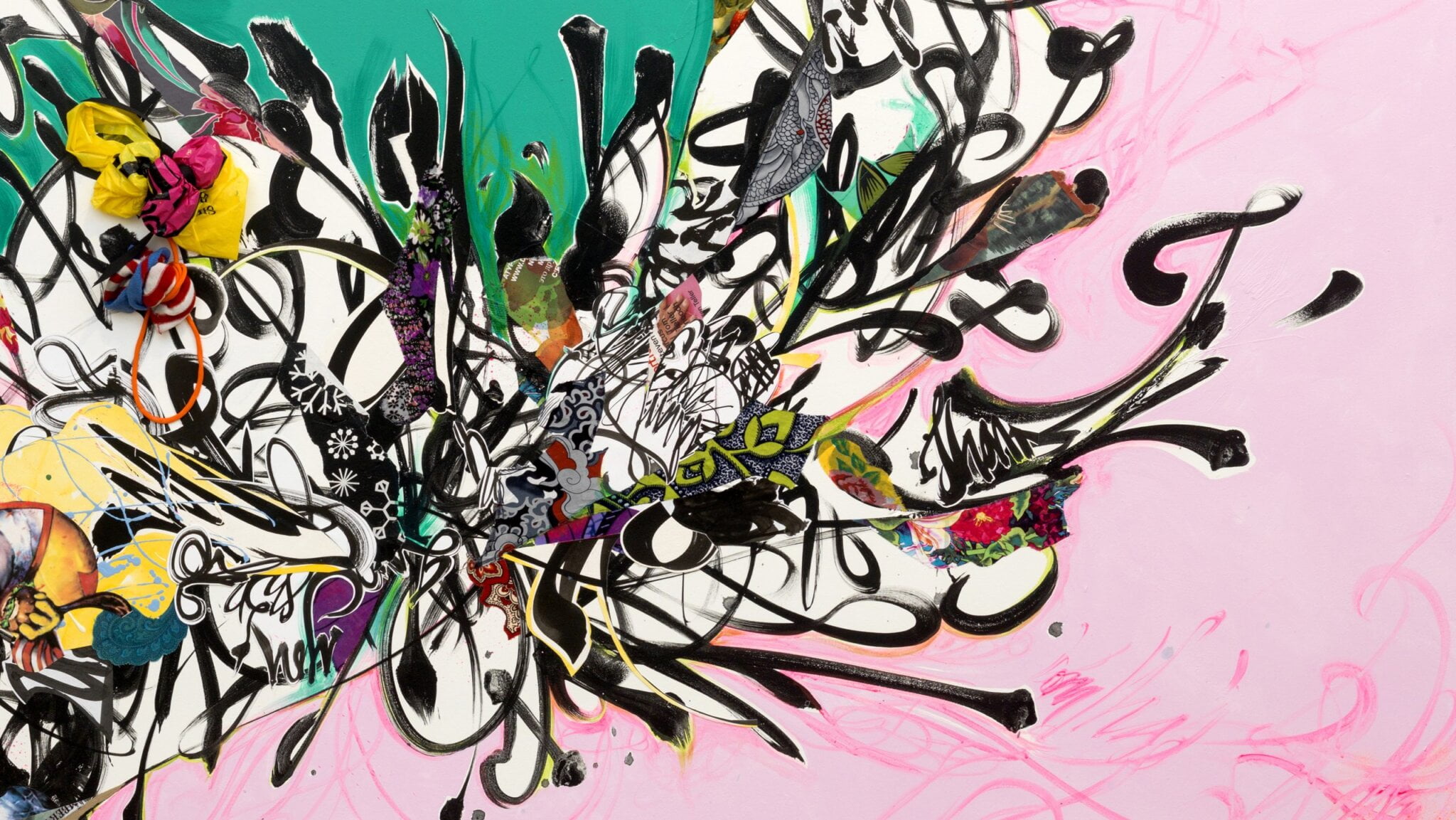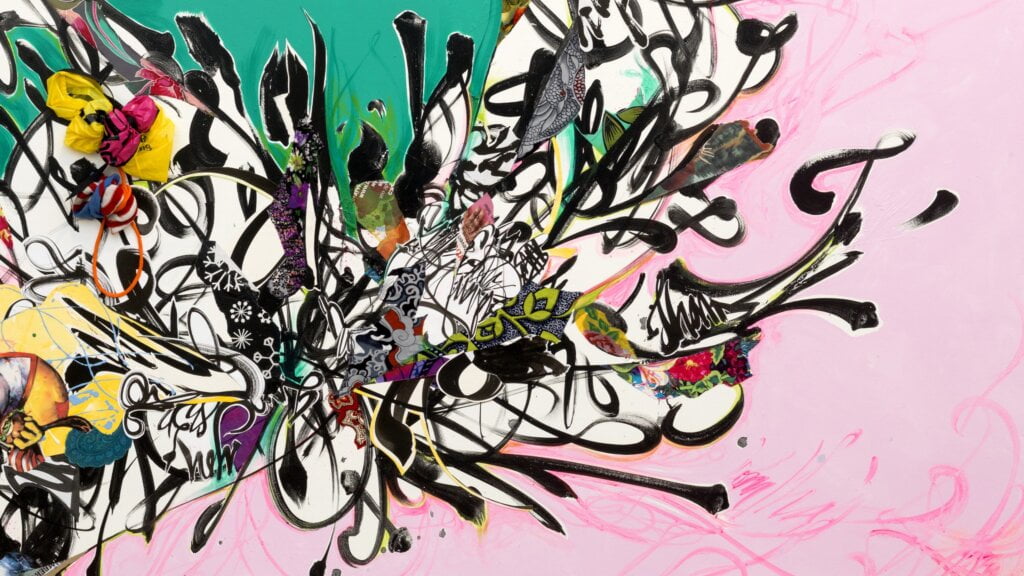 Shinique Smith is a multidisciplinary artist from Baltimore, now based in Los Angeles. Her work spans painting, sculpture, video, photography, installation, and performance. Smith explores transformation and ritual through materials like fabric, clothing, and personal belongings, creating totemic works that serve as containers at the intersection of consumption, displacement, and spiritual sanctuary. Her work has been exhibited in prestigious institutions such as the Whitney Museum, LACMA, and the Museum of Fine Arts, Boston.
K'era Morgan comes from a textile design background and creates tactile, collaged paintings by hand – weaving together fragments from the world without the aid of digital and hi-tech tools. Her collaged paintings include found paper sourced from magazines, newspapers, and books, as well as hand-painted paper and her own mark-making.
The Samsung Art Store, a treasure trove of artistic wonders, offers viewers access to a vast collection of art – ranging from contemporary to classic works, seasonal selections, and pieces from the world's most esteemed artists, museums, and industry mavens. Included among the esteemed artists featured are The Louvre Collection, and photographer Cody Cobb, among others. The Frame, Samsung's celebrated lifestyle TV, brilliantly showcases the Art Store's offerings in 4K, making it the most exceptional platform for artists to exhibit their work.
In a historic milestone, the Samsung Art Store has launched a curated collection of artwork that features the works of pioneering female artists, a significant step in the art industry's journey towards diversity and inclusivity. This collection stands as the first of many to come, highlighting the importance of diversity and inclusion in art.
©2023 Samsung