Rising Filipino-American artist, Jefrë is on our watch list to become the next Kaws. The artist was exhibited at the Orlando Museum of Art in December 2020 and immediately shocked the Florida art scene with his large steel sculptures and installations with strong meanings of love and peace. Jefrë's works are just like his personality: warm, optimistic and ambitious. As a descendent of immigrants, he has dedicated his works to spreading his heritage, racial equality and social justice.
I draw on my heritage to explore what it means to be an immigrant, what it means to struggle, what it means to succeed.

Jefrë
In his mid 30s, Jefrë suffered from a severe heart attack that changed his life completely, and even influenced his art. One of my favorite pieces of the show is 'In My Body: 56,345 Pills', for which Jefre calculated the exact number of pills that he has eaten since the heart attack and visualized it into an installation of a pill mountain. Continue reading the rest of interview to get to know Jefrë.
Q: Please introduce yourself to the readers.
A: I am an artist specializing in environmental art and couture landscapes with site-specific artworks in cities around the world including London, Miami, New Orleans, Philadelphia, Abu Dhabi, San Antonio and Manila. My practice encompasses a wide range of projects including community design, public art, parks and plazas, sculpture, temporary installations, interior design, eco-installations, and myriad international design competitions.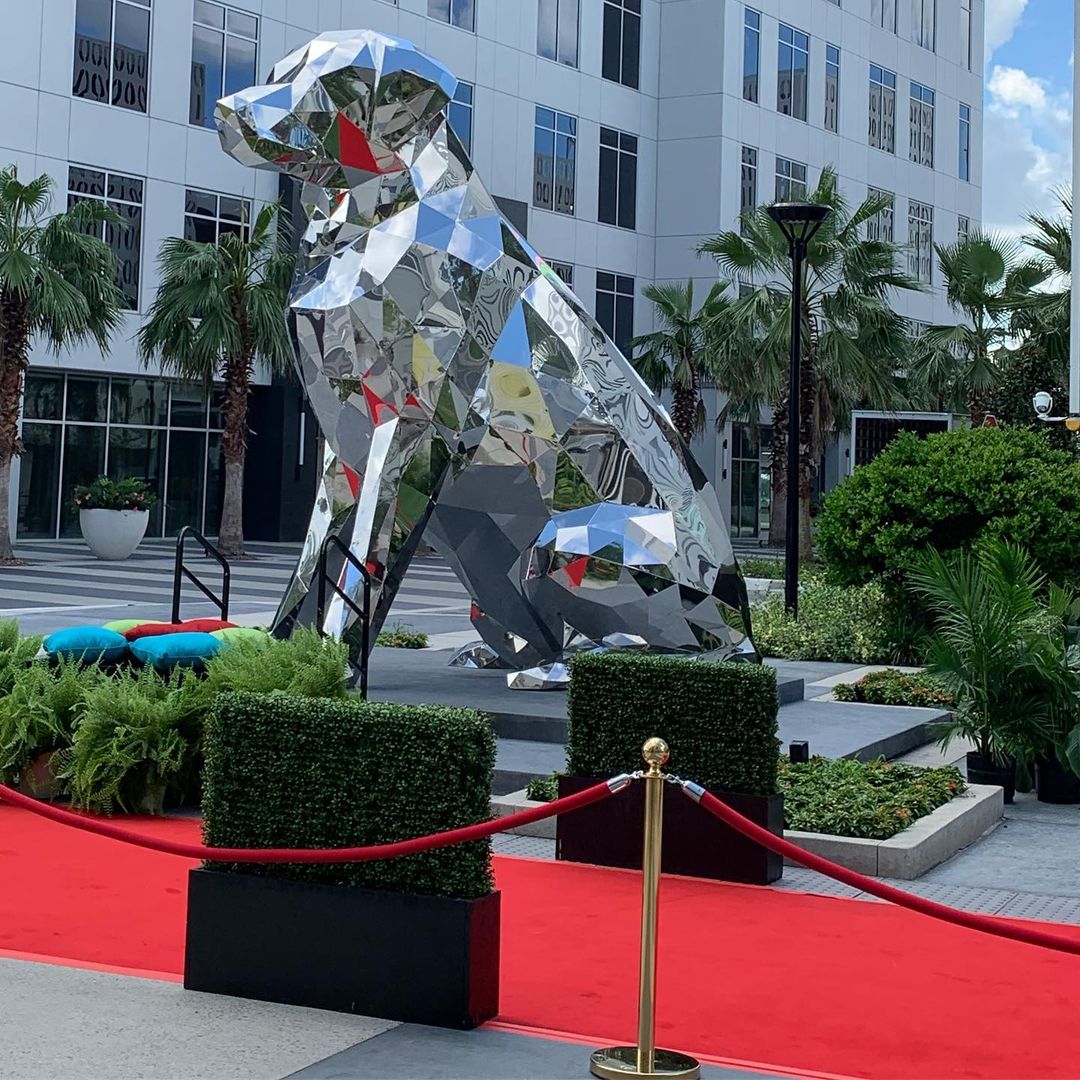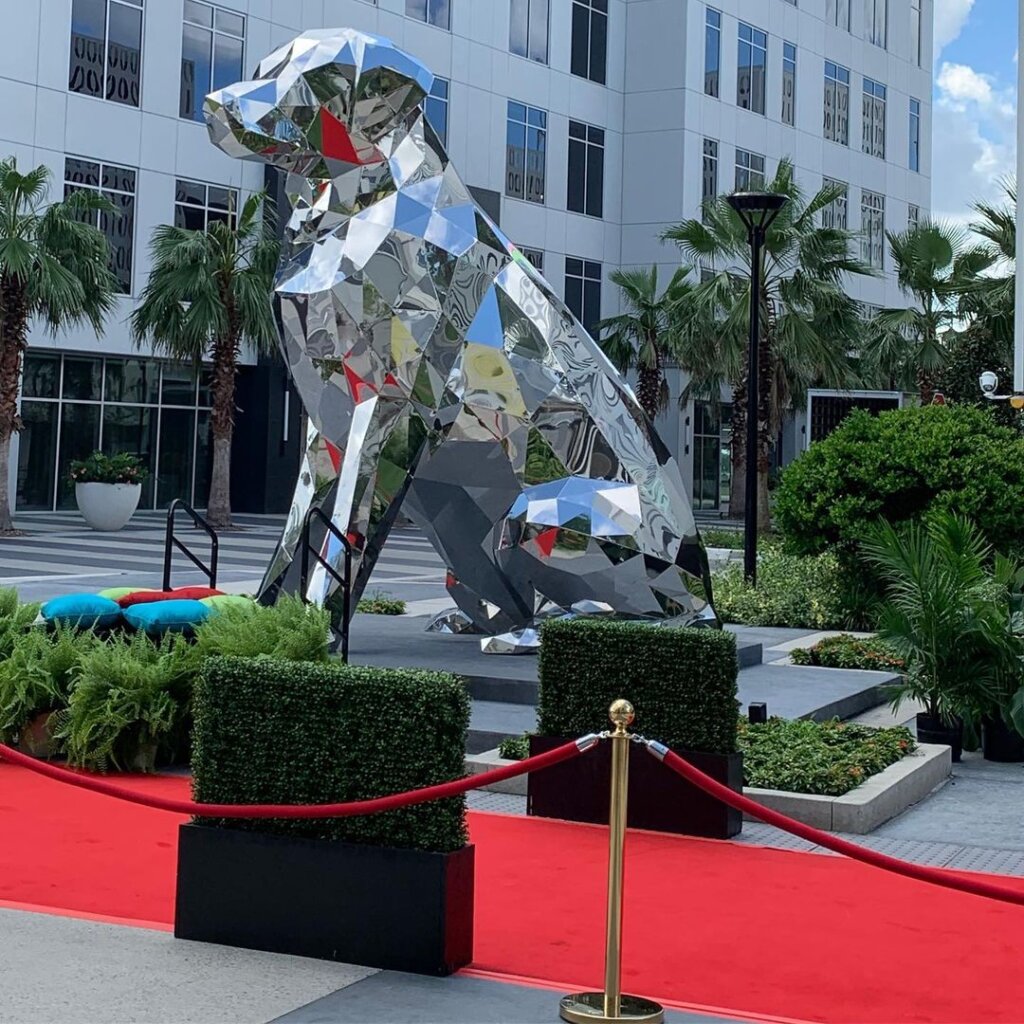 I create work that activates public spaces and approach each new landscape with an act of questioning, as building context for the location is an essential way to begin to know the community. I constantly seek out new and innovative approaches and look to incorporate the latest materials and textures to explore discrete object-making on both large and small scales.
Q: How does your Filipino heritage influence your works?
A: I draw on my heritage to explore what it means to be an immigrant, what it means to struggle, what it means to succeed. I consider the idea of the "American Dream" and what it means to different people. I think of my parents. I believe that when we share our stories and images, we illuminate the human struggle and humanize the immigration discourse.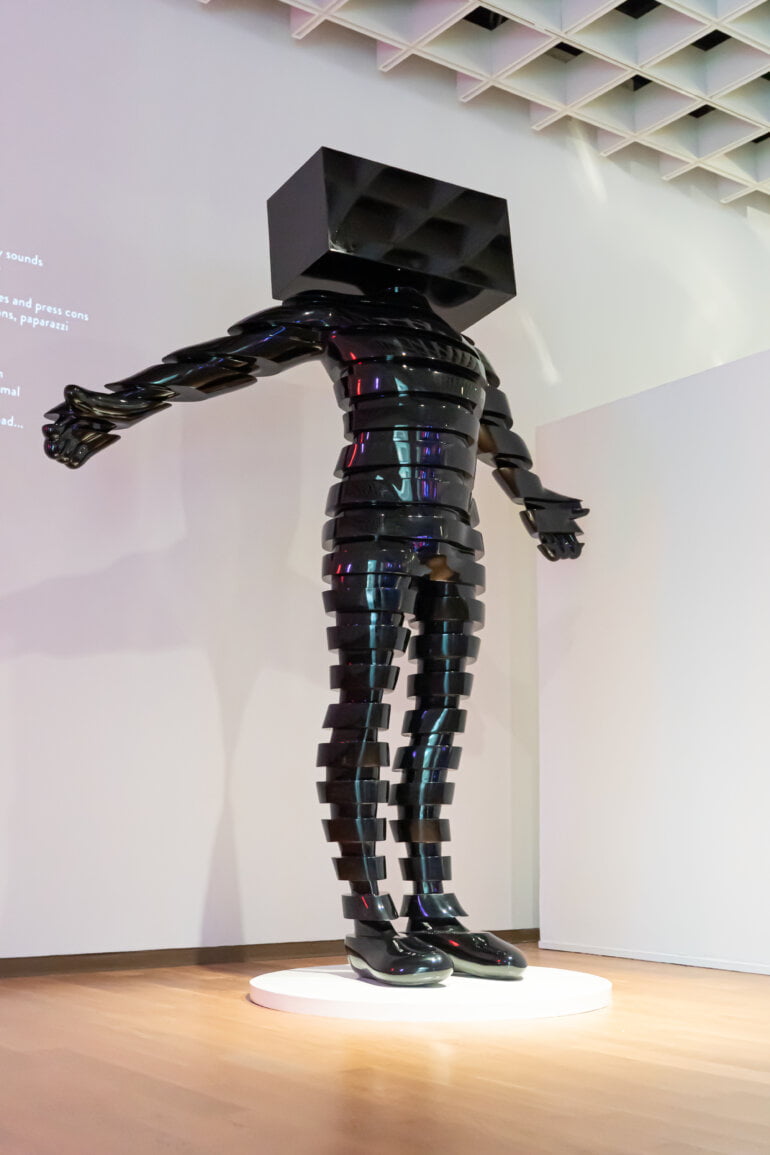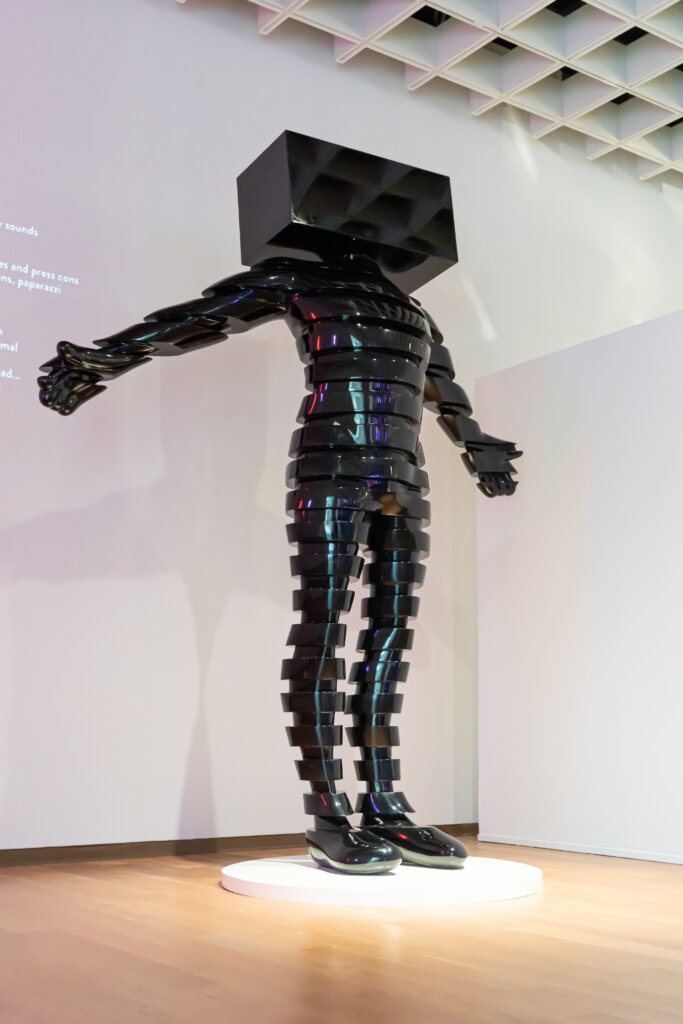 Q: How did your heart attack experience change the way you work?
A: Mostly, by being a powerful reminder that life is short. It's a common reaction for anyone who's had a life-changing experience. I am more selective of what projects I take on and I don't spend too much time overthinking each step. If anything, it made me more efficient.
Q: I was very intrigued by 'In My Body: 56,345 Pills'. I was in shock seeing the pill mountain that you consumed and any other person who has precondition disease. What made you decide to present it in this shape of form?
A: As an artist, my job is to create memorable moments for my audience, to create a story that an average person could relate to. Health is everyone's personal concern and a pill is a common element that everyone understands but it's my job to take that common element and transform it—whether increasing the scale or volume—into something that makes an impact and becomes universal.
Q: Why large sculptures? Let talk about the process of making these sculptures. How much time does it need to complete a piece?
A: A simple answer, I want people to remember them. Why do we make monuments? We commemorate something that is relevant to a social group or a community, we create significance for a topic or an area.
They are inclusive, participatory, interactive. They become etched in viewers' cultural memory of the cities they inhabit. On average, it takes about a year from concept to finish, but it may be more or less, depending on the scale and complexity of each project.
Q: Through your works I see a lot of empathy towards our world, society and humanity. What made you want to explore topics this huge and intangible?
A: Is there another way? We're shaped by our experiences and most of these experiences are universal. Empathy is the ability to connect to the humanity of other people, to their experiences and emotions. My large-scale work is guided by an understanding of and relating to a place or community. In my studio work, it is more personal, but it's guided by the same understanding and compassion.
Q: Congrats on your first museum show! How does it make you feel seeing your works displayed in a space that is dedicated to you?
A: Thank you! It is, of course, very rewarding and humbling. It is also fascinating to see my works inside, enclosed by walls and ceilings. I am used to working outside, with very large-scale objects and the scale had to be significantly reduced for the museum show so, for example, details became more important. I also had to fill 10,000 sq ft of space and keep it interesting and cohesive from one gallery to another.
Q: What is your next step as an artist? What other mediums or topics would you like to explore?
A: The museum exhibition has been received very well so I am looking to show it in other cities. I'm currently working on a 24-story sculpture in my homeland, Philippines. That will be our version of the Statue of Liberty. In Port St. Lucia, I am creating a 100 ft sculpture – a heart that people will be able to go inside.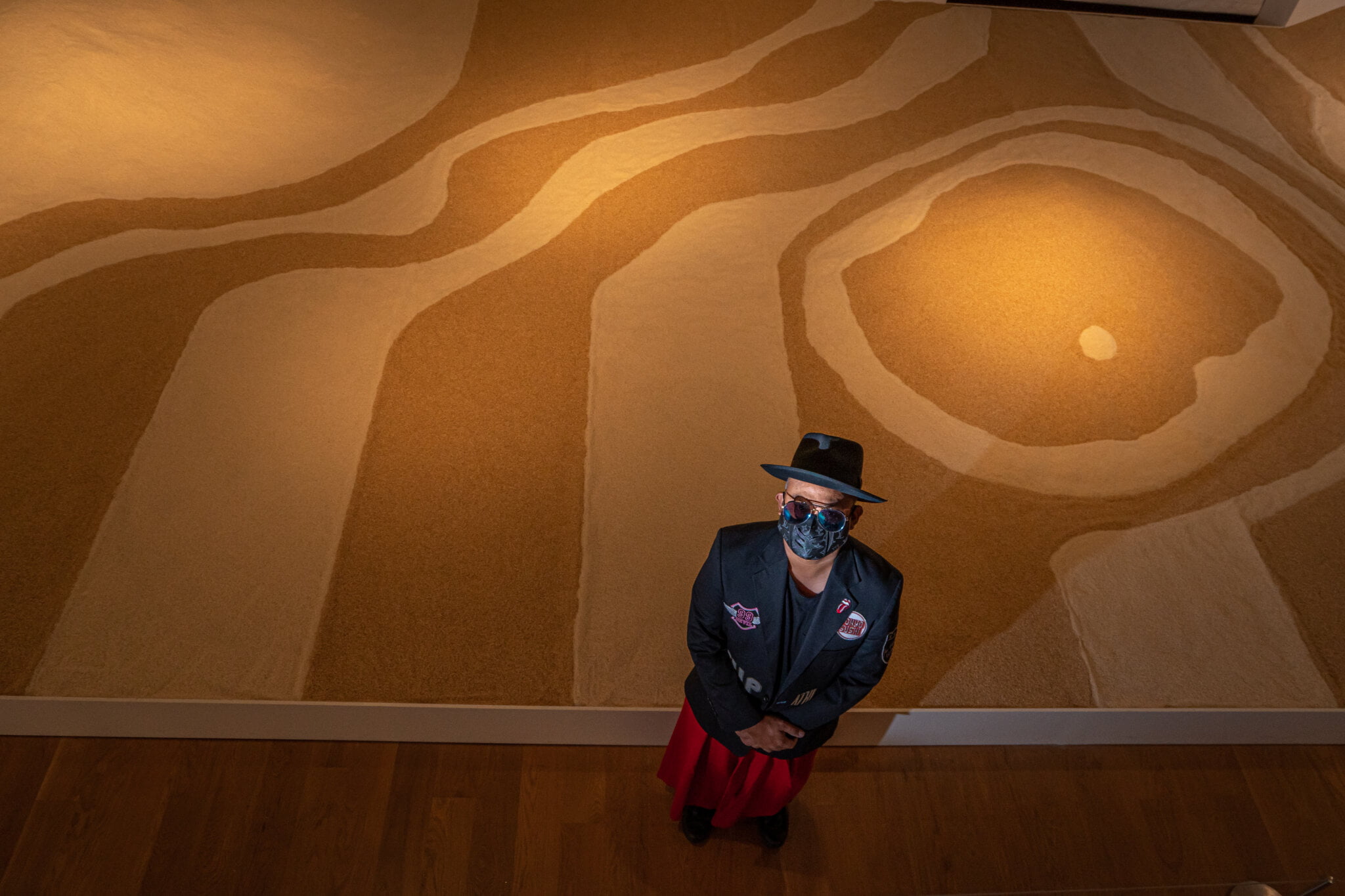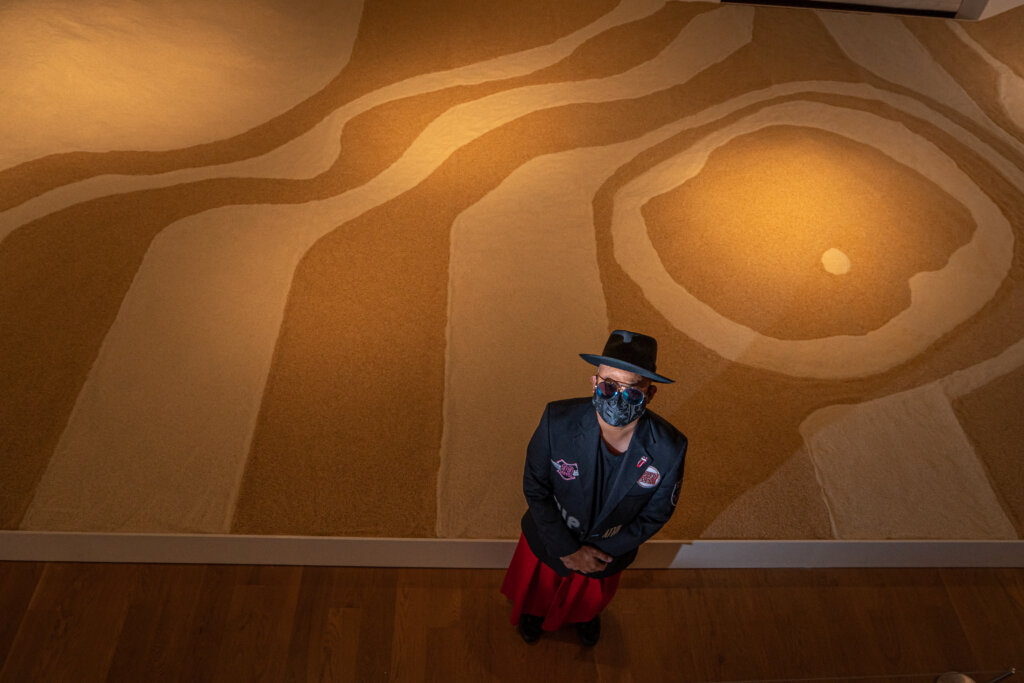 I will be working on a 60 ft sculpture for Orlando Airport, a recent public art competition win. It's exciting to have won this commission against some very strong artists which I admire, such as Janet Echelman and Alice Aycock. I'll also be the featured artist at Virgin Fest, the inaugural music festival from Richard Branson. I'll working on 60+ sculptures that will be installed on the festival grounds. I also look forward to having my solo show travel to other institutions.
https://www.instagram.com/jefre_artist/
©2021 Jefrë