I Know What You Did Last Summer
Taha Heydari, Kevin Mosca and Lydia Pettit
July 13 – August 18, 2023
Dinner Gallery
242 West 22nd Street
New York, NY 10011
Dinner Gallery is proud to present I Know What You Did Last Summer, a group exhibition that features artists Taha Heydari, Kevin Mosca and Lydia Pettit, who use horror within their work to explore fear, anxiety and the macabre. The exhibition will be on view from July 13th through August 18th with an opening reception on Thursday, July 13th from 6-8pm.
Horror has been one of the most popular genres for centuries. From early folk tales to the latest horror movies, there has been a fascination in stories of terror and suspense. It creates a safe environment to address the darker side of human nature and the psyche, while also allowing us to confront our fears as a means to empowerment. Each artist incorporates elements of horror in different ways, from looking at popular culture to their own experiences.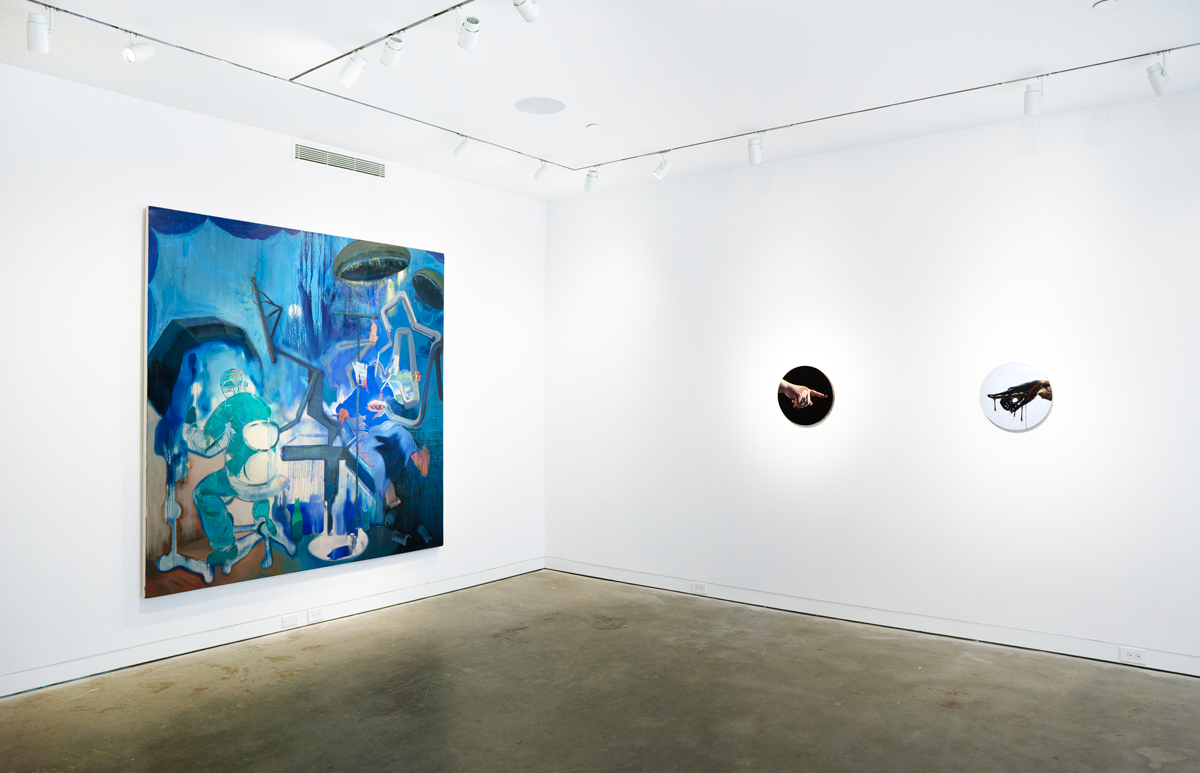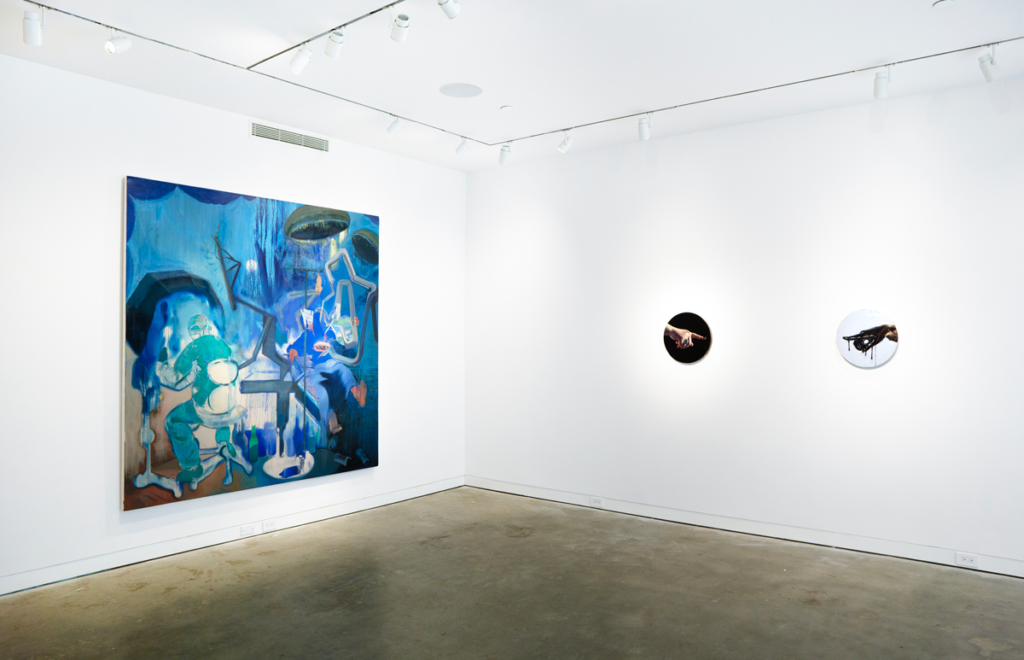 Interweaving personal experiences with religion and horror, Kevin Mosca creates works that are simultaneously biographical and fictional. Growing up in a Christian household and watching classic horror films, Mosca developed a deep appreciation for budget conscious films such as Rosemary's Baby and The Exorcist that explores the cross-section of theology and fear. Each piece is set in his own home, providing a sense of comfort in familiarity while depicting a tension created between the inanimate objects that are disconnected from their conventional settings.
Taha Heydari explores dystopian and post-anthropocene landscapes by engaging with human and non-human forms. Oscillating between interest and anxiety caused by technology, Heydari's paintings are mined from cultural media such as cellphone images, magazines and video games. In Abyssal Zone, Heydari's fear and fascination in technology are manifested as robotic surgical arms operated by a drunk surgeon. Empty bottles line the edge of the canvas as the phantasmagoric scene unravels and decays.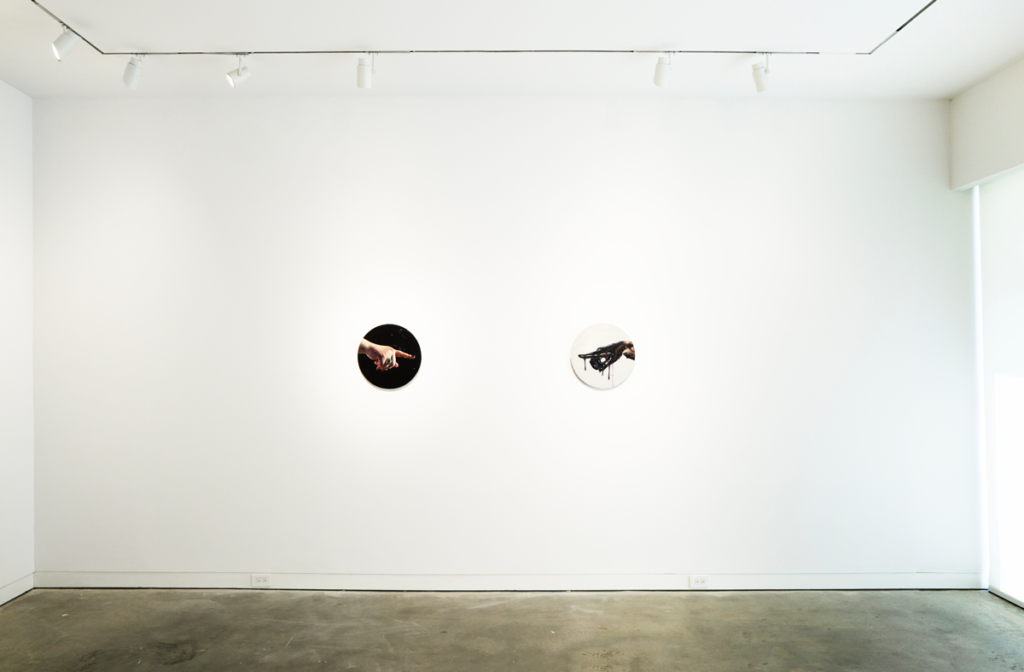 Channeling the visual language of psychological thrillers and slasher films, Lydia Pettit uses horror as a way to address trauma, body politics and mental health. She often uses the haunted house as a metaphor for her own body and ghosts and spirits as an analogy for her sexual trauma and PTSD that inhabits it. In her paintings she plays both victim and villain to reference the constant battle within and against our own minds and bodies. As the central figure in her works, Pettit allows the anger, fear and anxiety to exist outside her body and on the canvas while also taking back control.
©2023 Dinner Gallery