Global tech giant HONOR reveals captivating artworks in a groundbreaking partnership with acclaimed British digital artist Christian Venables. Drawing inspiration from the visionary design philosophy of HONOR 90, Venables skillfully integrates the distinctive colours and back cover elements of HONOR 90 into his creations, employing innovative AI techniques. Joining forces, HONOR and Christian Venables present a stunning collection of AI-generated artworks that encapsulate the essence of the ultimate summer vibes.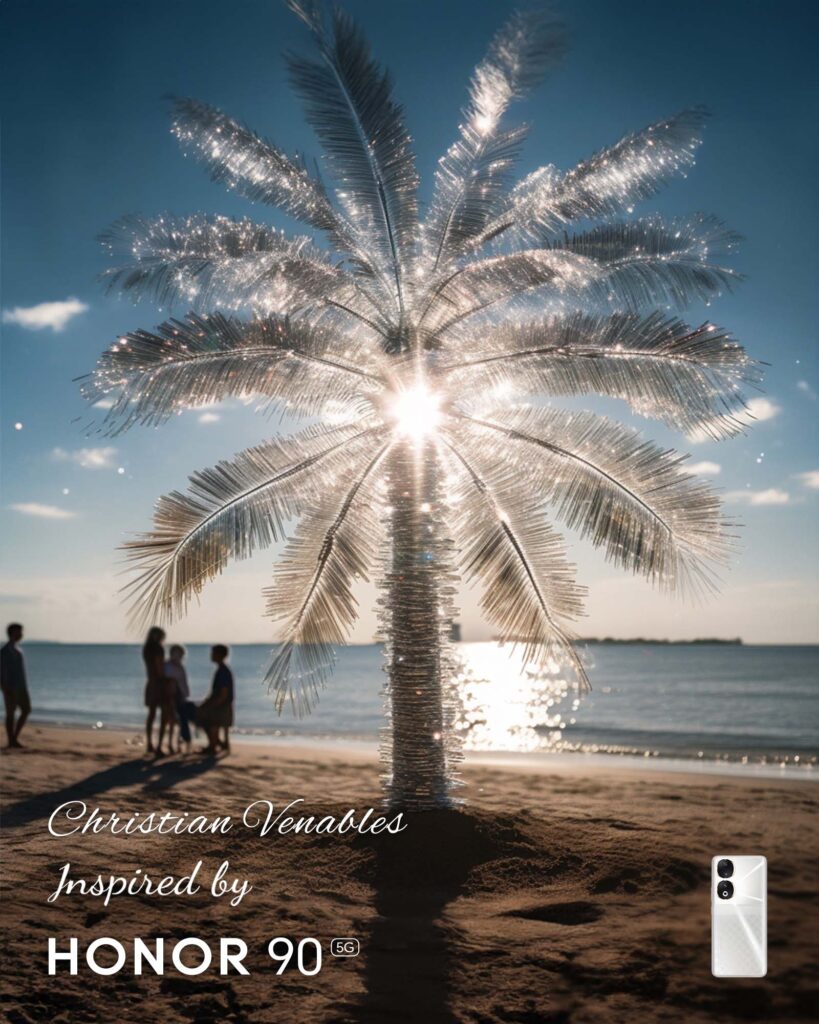 "I am delighted to share these artworks with the world," said Christian Venables, the artist and director of CSV Studio. "I've had a sneak peek at the new smartphone from HONOR. It has a beautiful design that provided a rich tapestry to tap into when working with creative AI tools to produce the artworks."
The highly anticipated HONOR 90 emerges as the ultimate smartphone catered to the dynamic younger generation, boasting an unrivalled fusion of cutting-edge design and remarkable camera features. Unleashing your creative potential, it becomes the ultimate tool to create, capture, and Share Your Vibe effortlessly. Shattering conventional norms, HONOR and Christian Venables push the boundaries by harnessing the power of artificial intelligence to generate artworks that encapsulate the very essence of the upcoming device.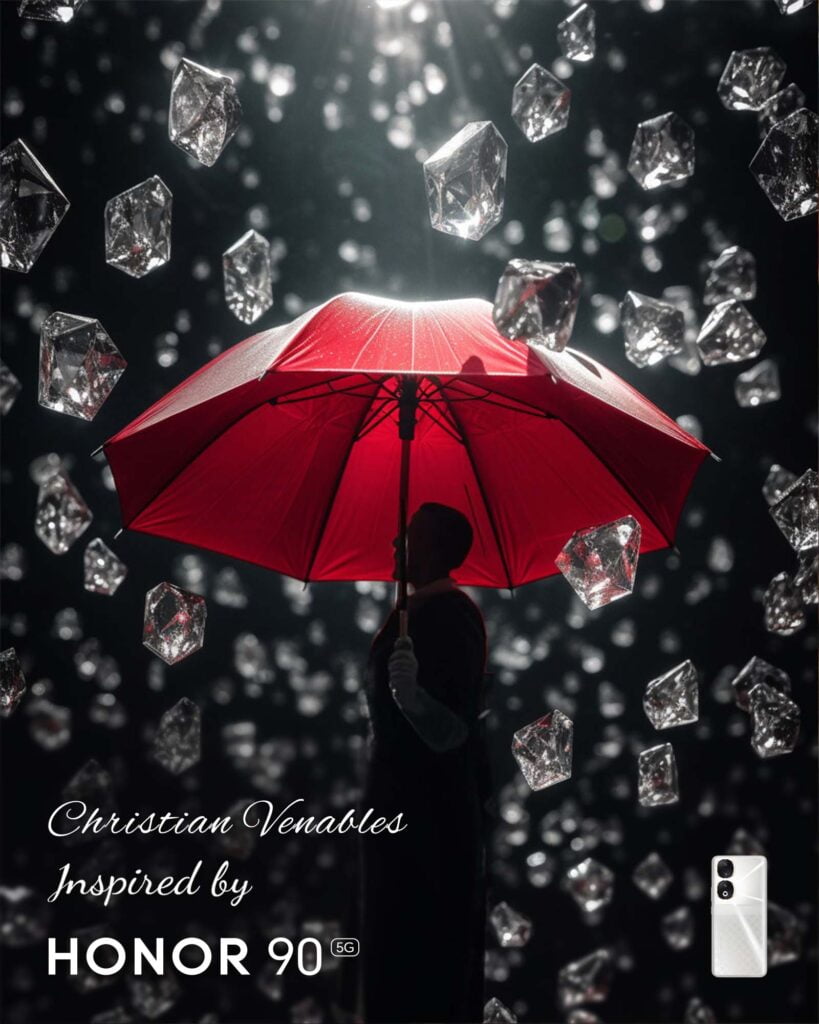 Recognising the inherent need for partnership in creation, sharing, and inspiration, the HONOR 90 empowers you to express your unique positive vibes. Beyond being a mere device, the HONOR 90 allows individuals to preserve the authenticity of the world around them, enabling them to unleash their true passions and experiences and capture the undeniable beauty that surrounds them.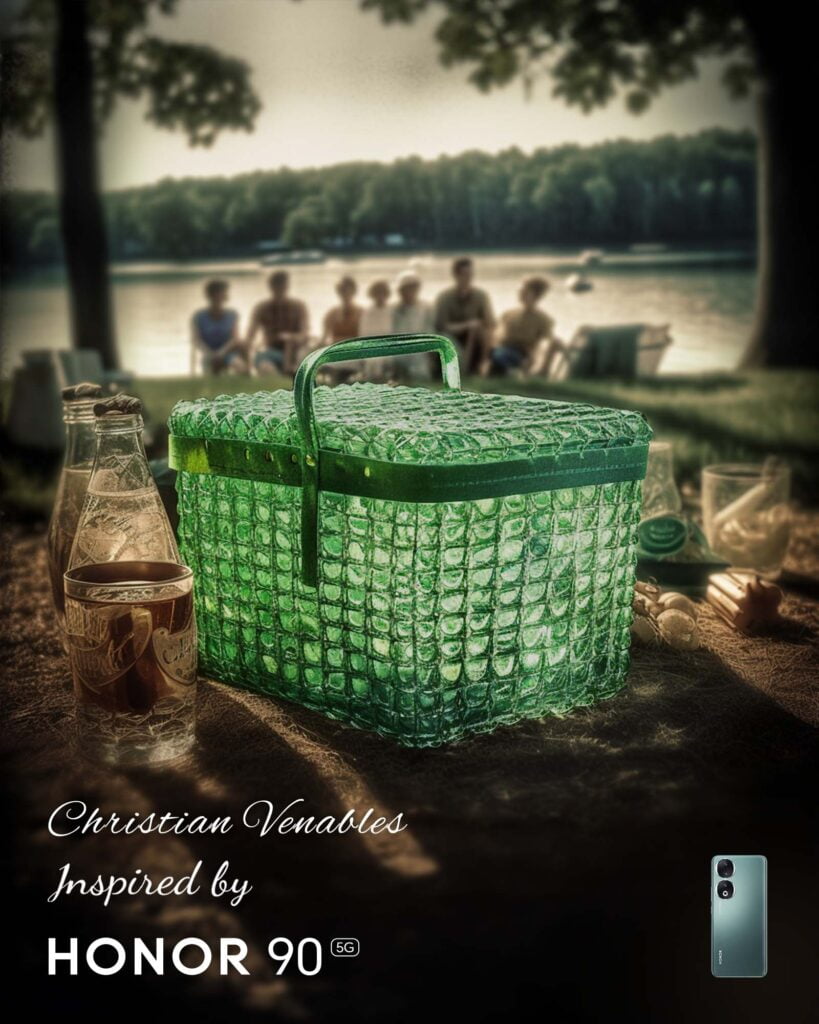 Depicting joyful and idyllic summer settings these stunning artworks were inspired by the design of the HONOR 90 Diamond Silver and Emerald Green colourways of the soon-to-be-launched. Venables utilised the power of AI to create unique artworks that perfectly capture this device's vibe.
In line with the ever-evolving landscape of AI advancements, this year's HONOR Talents Global Design Awards enthusiastically promotes the artistic exploration of young individuals utilising AI software. This esteemed competition comprises an impressive lineup of up to 10 AIGC Innovation Awards, marking a significant milestone as the first design contest in the smart terminal industry to embrace AIGC artworks. Through this initiative, HONOR once again empowers and supports the younger generation in their relentless quest for excellence in technology, art, and humanity.
Check out the AIGC artworks on HONOR official social networks. More information will be released on the upcoming HONOR 90 launch event, which is set to take place on on July 6th.
©2023 HONOR