The Renaissance was a period of European history, most notable for the Renaissance art movement which consisted of multiple disciplines including painting, sculptures and decorative arts.
The Renaissance movement created many art pioneers, including Leonardo da Vinci, Botticelli, Michelangelo, who created some of the world most famous masterpieces.
However, history is rarely clear-cut or straightforward, nor is it filled with obvious villains or fulfilling resolutions. As history always has a way of missing the details and the Renaissance art movement is by no means immune to this. As the ethnic figurative from this period never made it to those legendary canvases, we all know and love.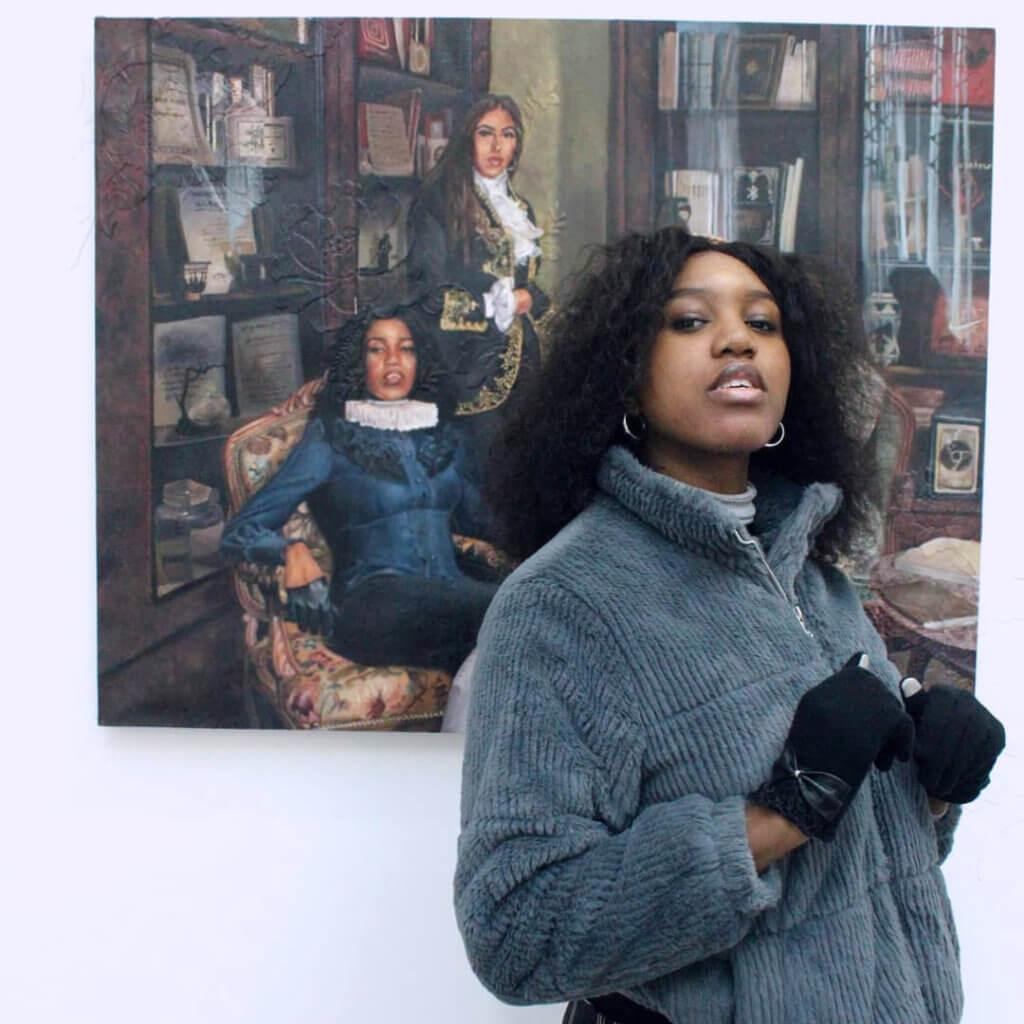 Finding characters in historical portraits whom would otherwise be well-to-do white males and replacing them with upcoming, Non-white intellectuals of today.

Glory Sam-Jolly
For London based feminist, and figurative artist Glory Sam-Jolly, art history is a critical subject, and her work examines the whitewashing and misrepresentation of race and gender in European portraiture. She uses painting as a bridge transforming her thoughts into visual actions against the whitewashed curriculum.
Each one of her paintings has a unique voice; asking questions that need to be answered, and within her current works, she questions the great art movement. The word Renaissance comes from the French phrase "renaissance des lettres", used by the 19th-century historian Jules Michelet. In Old, French Renaissance means "rebirth."
Without doubt, Glory has rebirth the movement with own her philosophy encapsulating race, gender and equality at the forefront. Extremely well executed in her works such as "The Honourable Women of Slayage in their Study" which sees three powerful women sitting in a study graced in garments from the Renaissance era complemented by a pair of Jordan 3's ready to conquer the world.
The scene was achieved by Glory, her sister Zamar and Endrina her friend making their way to a villa in Naples, Italy, dressing up in costumes to accomplish the painting. In this piece, we see two fine art techniques the first is Sfumato the term initially coined by Leonardo da Vinci, a decorative art technique of the softening of sharp outlines by gradually blending of one tone into another to give the illusion of depth.
And the second Chiaroscuro the effect of using a strong contrast between light and dark to give her piece a gentle radiance. Both techniques are capabilities held by Renaissance artists.
Glory's work speaks for itself and she had her work exhibited as part of the Degazine Launch event and published in The National Gallery's 'Degazine' magazine. She is one artist to keep a close eye on with her unique expression with fine arts. In this interview, Art Plugged learns more about her work, inspiration, creative process and more.
Q: First things first, why do you do what you do?
A: Artists express their views on power, politics, and the media through their work, because we believe art speaks more than words. Everyone has a cause they really believe in, and art is the device that condenses all of our thoughts and passions into visuality.
Q: What is your inspiration?
A: Other artists whom have gone before me, and art history. Artists like Harmonia Rosales, Yinka Shonibare, Elizabeth Columba, Mary Sibande, Fabiola Jean-Lewis, Kehinde Wiley. Etc.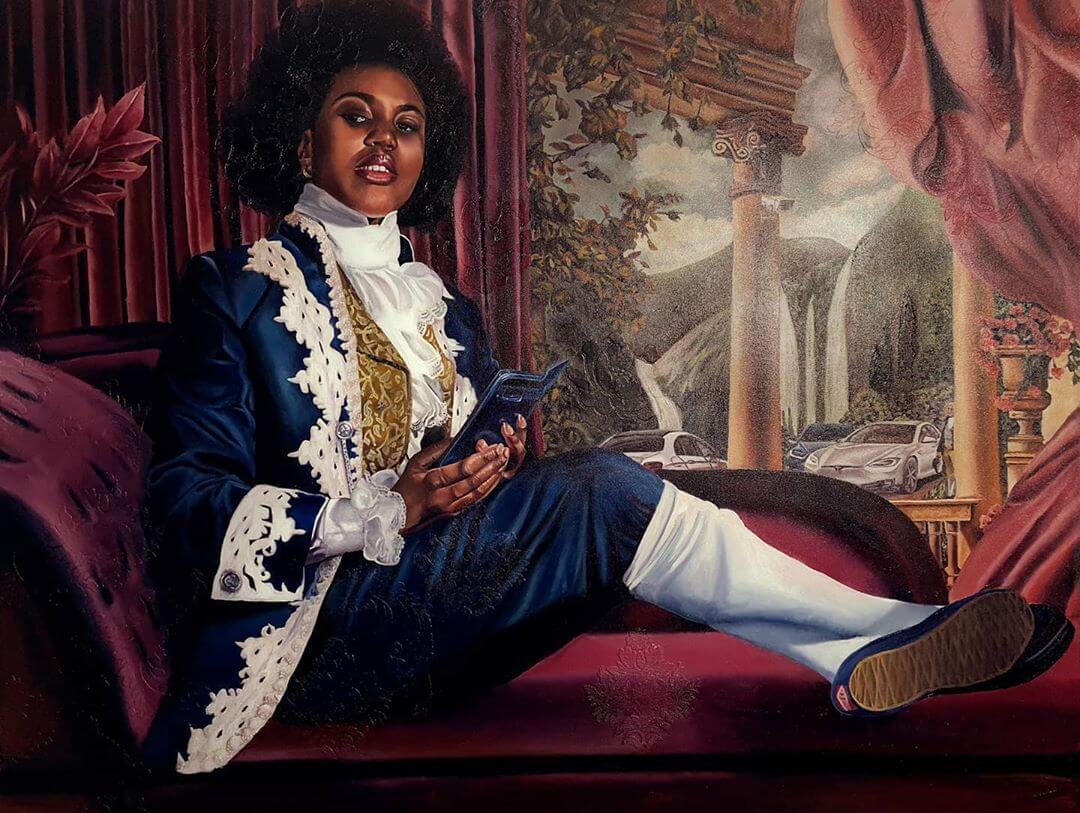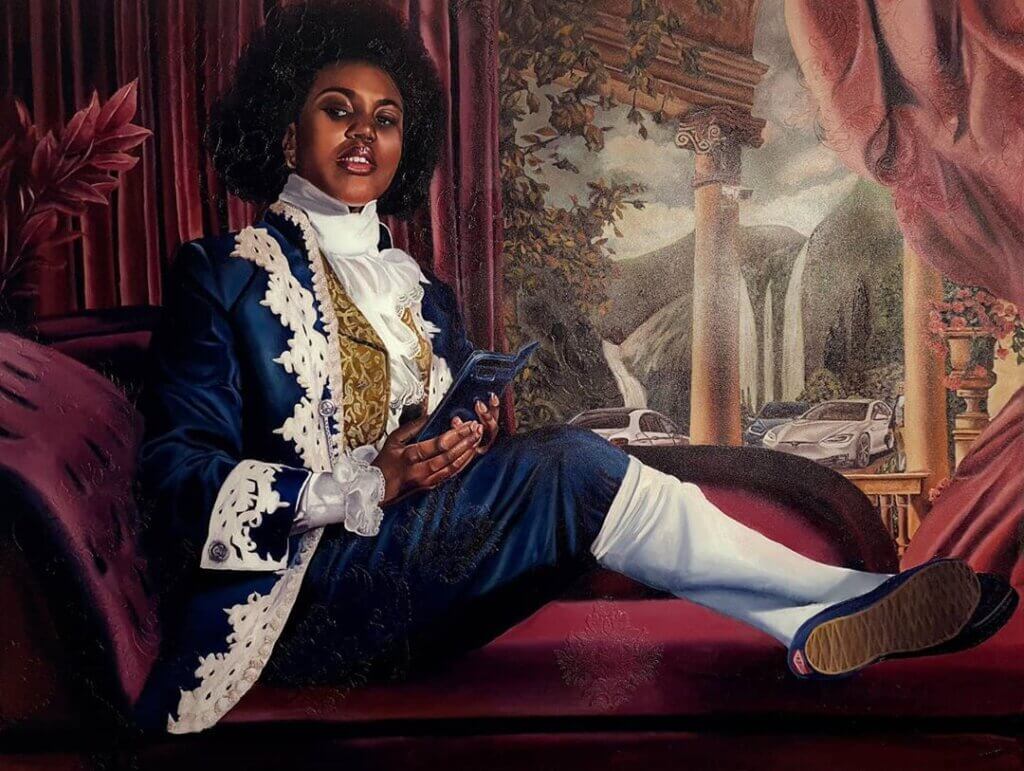 Q: What is your creative process when you're creating?
A: Finding characters in historical portraits whom would otherwise be well-to-do white males and replacing them with upcoming, Non-white intellectuals of today. This creative process is a part of my criticism against a genre of art that misrepresents Black people the most.
Q: Which is your preferred surface for working on?
A: Canvas, but I'm beginning to find MDF board quite nice because of its smoothness.
Q: What would you say is an integral part of the work of an Artist?
The contextual basis of their work. My art style fundamentally aims to reconstruct the way Black/ Ethnic people view themselves in society due to the programming of our 'whitewashed curriculum'. As a student, (art) history has frequently taught me about white male artists and their creative processes, even at university. Engrained into our curriculum is the nuance of white European art, literature and music, even though Black artists have shaped European history for centuries.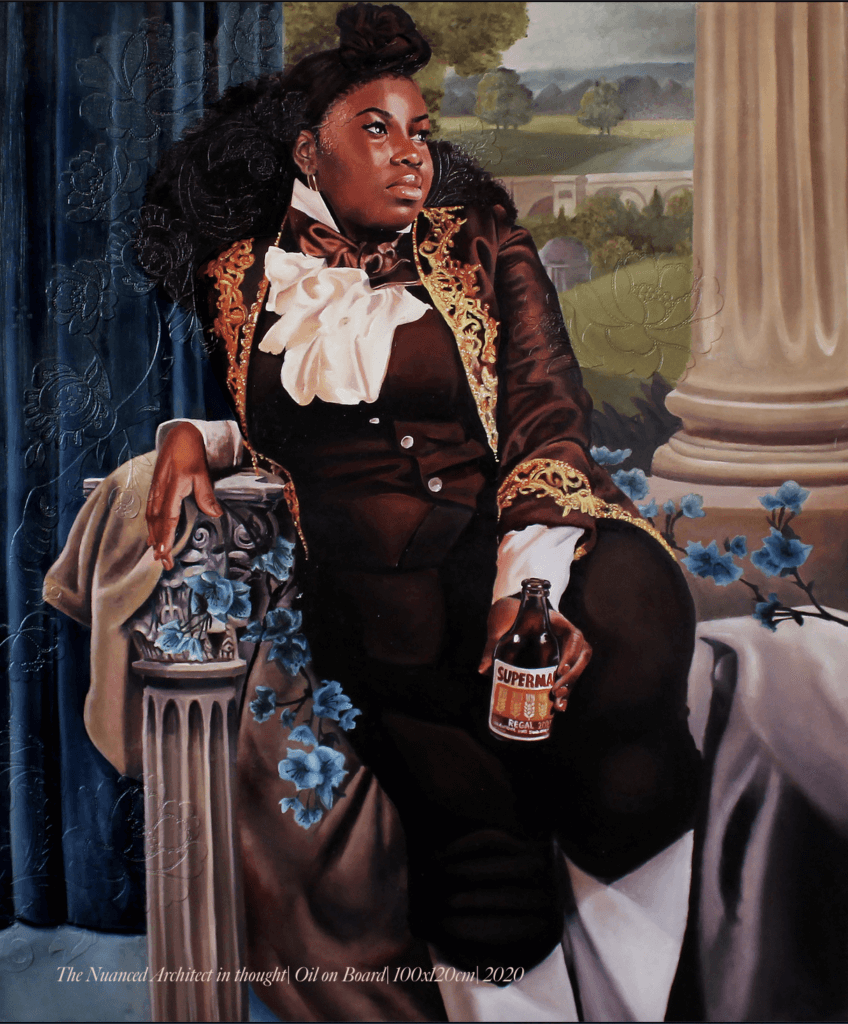 Q: What artist inspires you the most?
A: The diaspora collective. By this I mean the collation of contemporary art works which criticise the very themes I criticise within my artwork.
Q: What is the reason behind your fusion of the feminine figurative with Fine art?
A: For centuries, art has been seen through the patriarchal lens. Women of renaissance were restricted from practicing art, neither where they considered renown artists. This compelled me to create a series that placed 'Black women' in the spotlight of art history for once. The women I paint are artists, business owners and high-achieving intellectuals, so it is important that I use my painting practice to decolonize both racial and gender-bias hardships within 'art history'.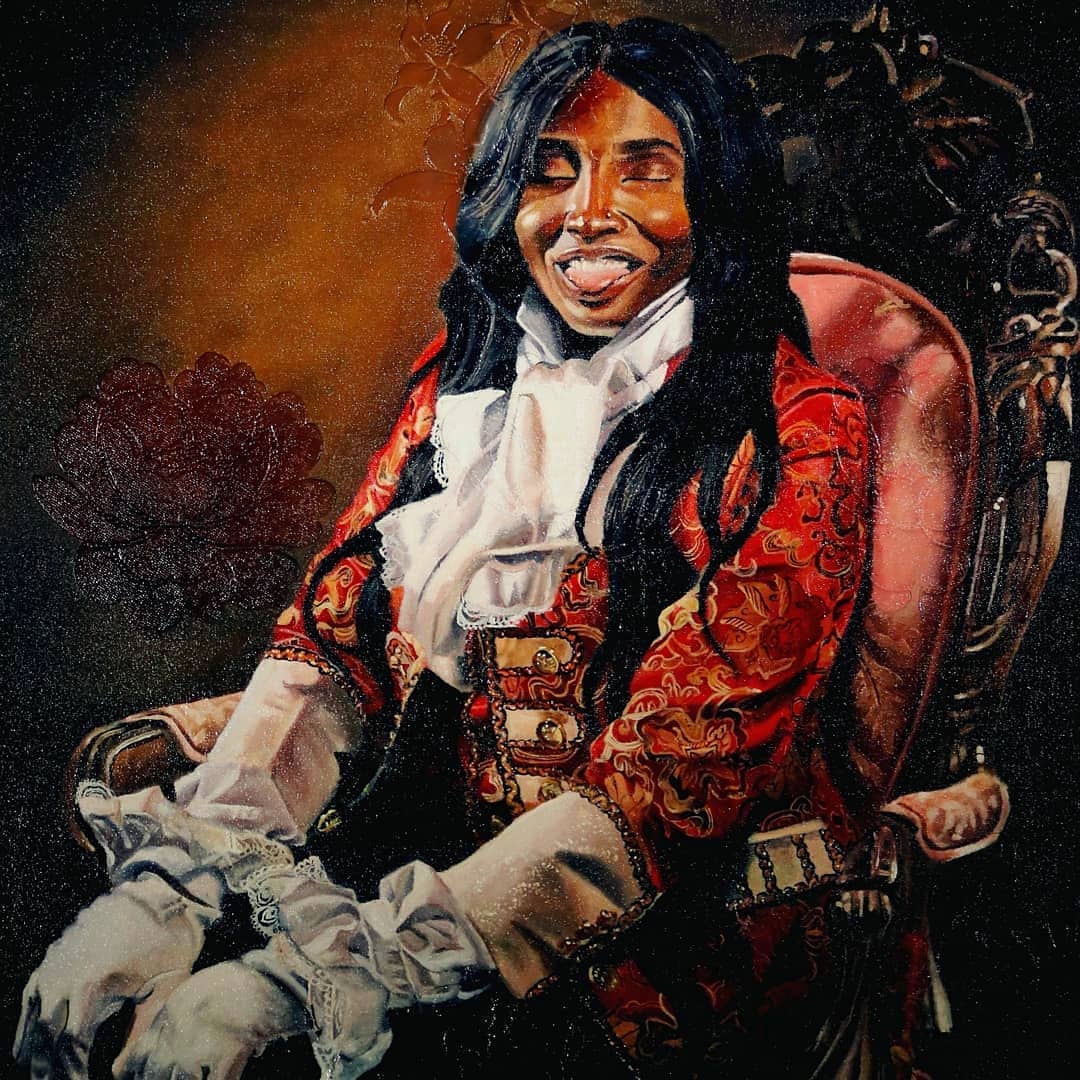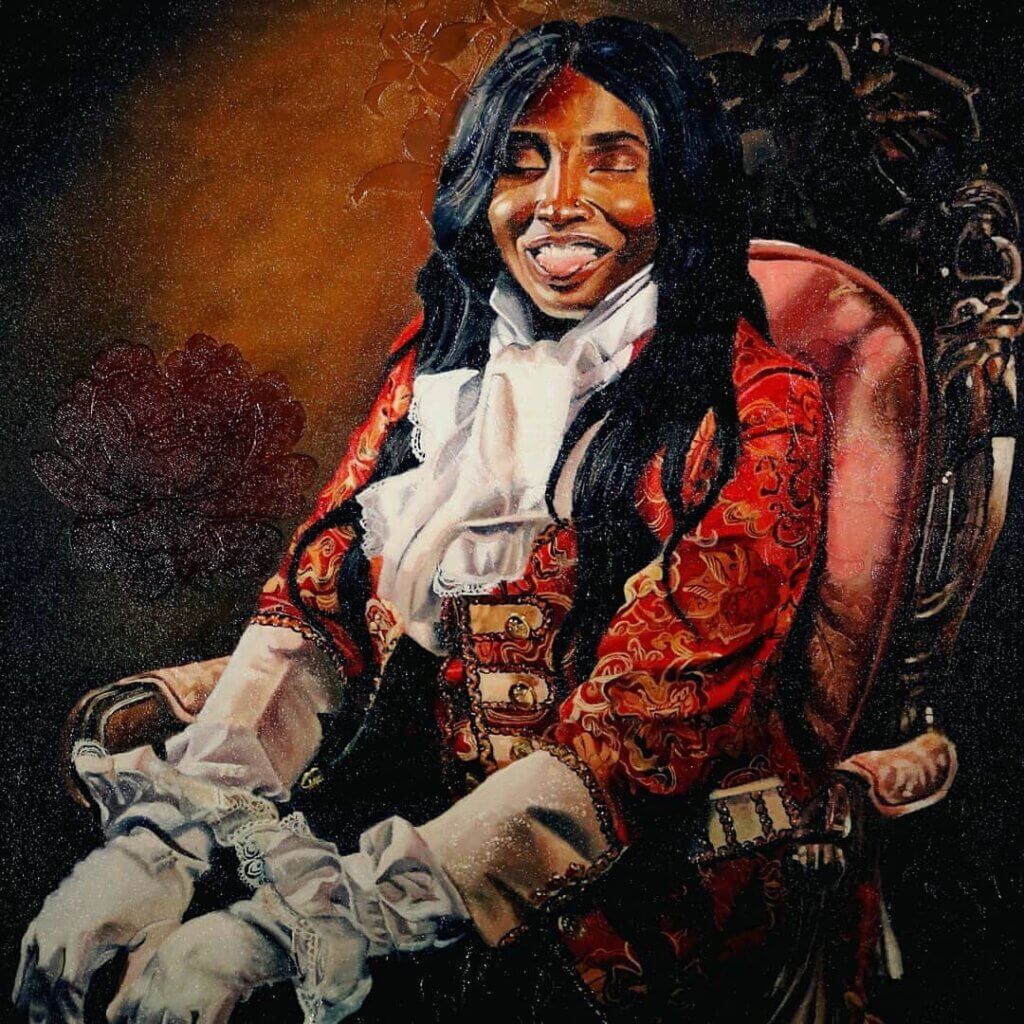 Q: How do you know when a piece is finished?
A: When it looks right to me
Q: What is your favourite piece from your collection?
My favourite piece so far is 'The Honourable Women of Slayage in their Study', because it's integral backstory. My painter friend Endrina, my sister Zamar and I all travelled to an Italian Villa in Naples for the scenery and dressed up in 18th century costumes to achieve this painting. Upon arrival, we explored Italian galleries, and ate traditional food, living in the influences of 18th century Portici.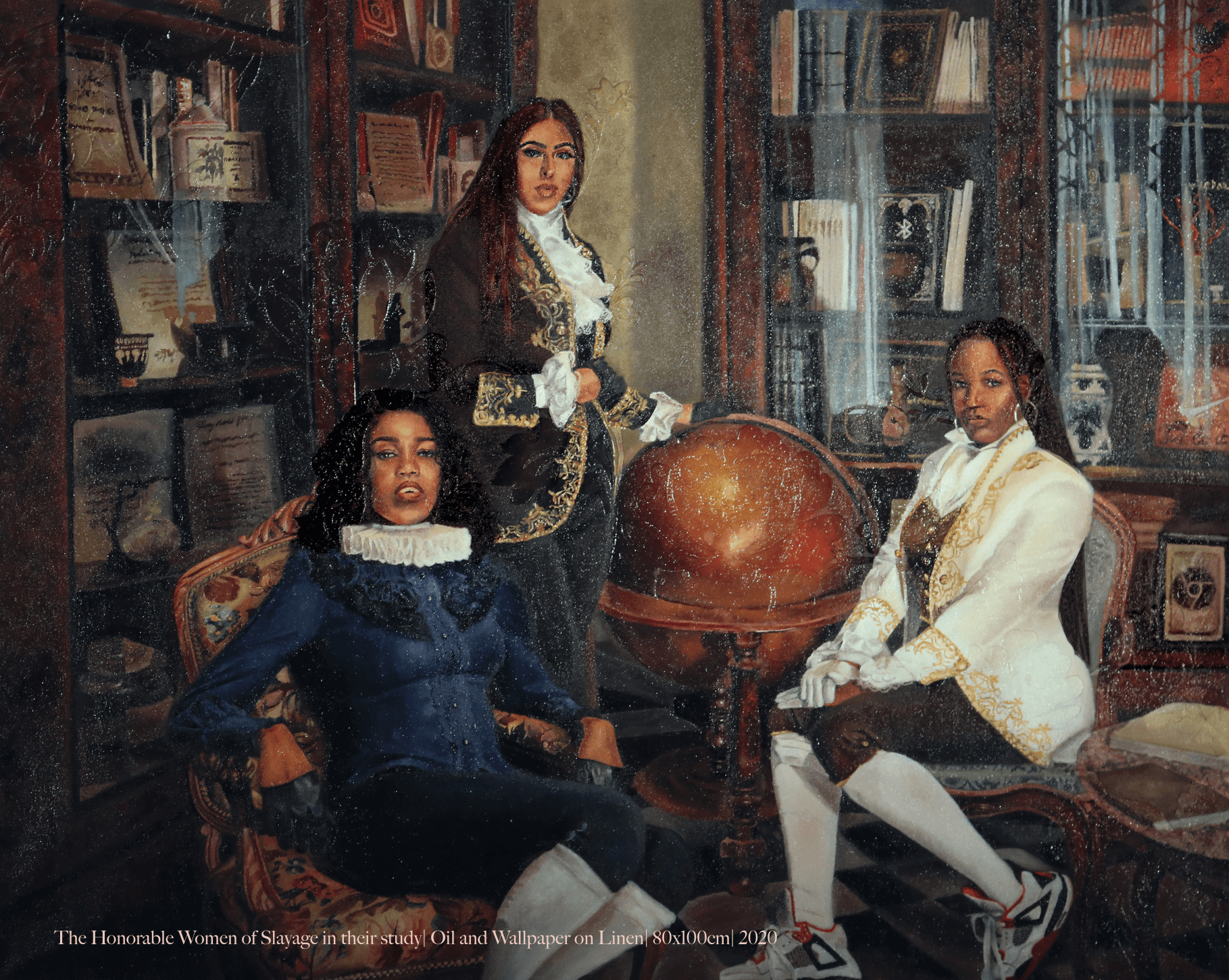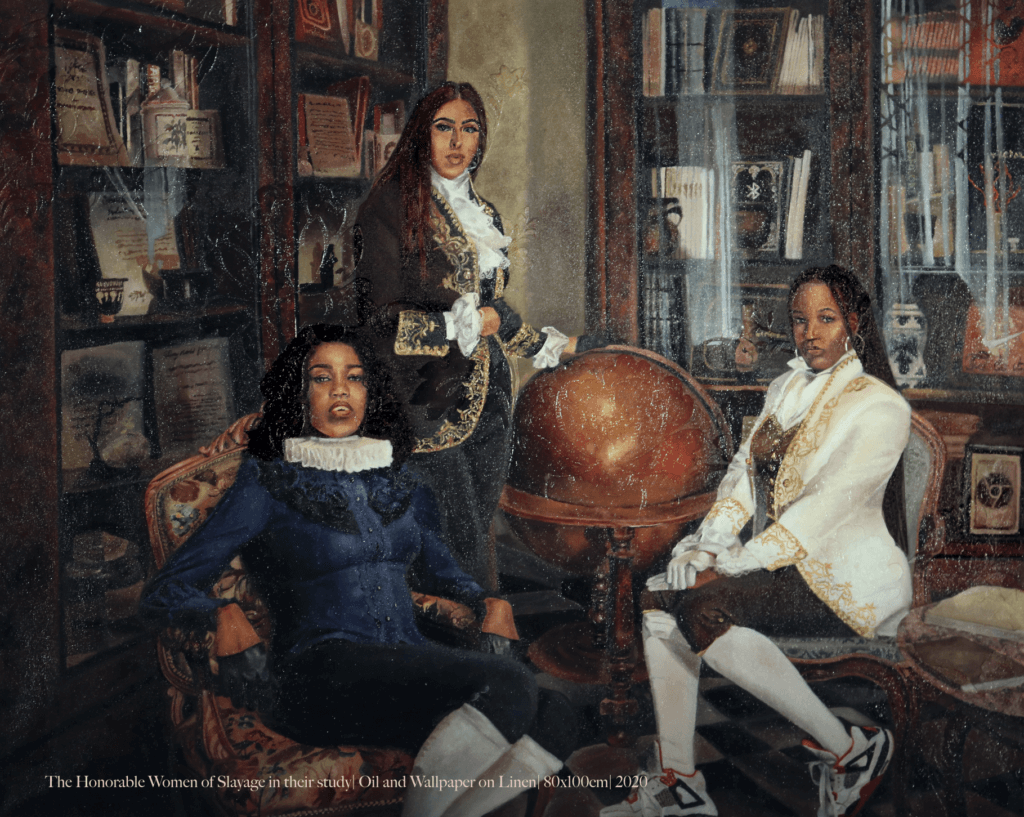 Q: How did you feel when you did your first solo exhibition?
Even though it was small, in a black-owned art gallery 'Elizabeth James Gallery', it was exhilarating.
Q: What is the most rewarding thing for you about being a part of the Art Industry?
A: I get to be part of a movement with a group of people whom are the most vibrant part of society; artists.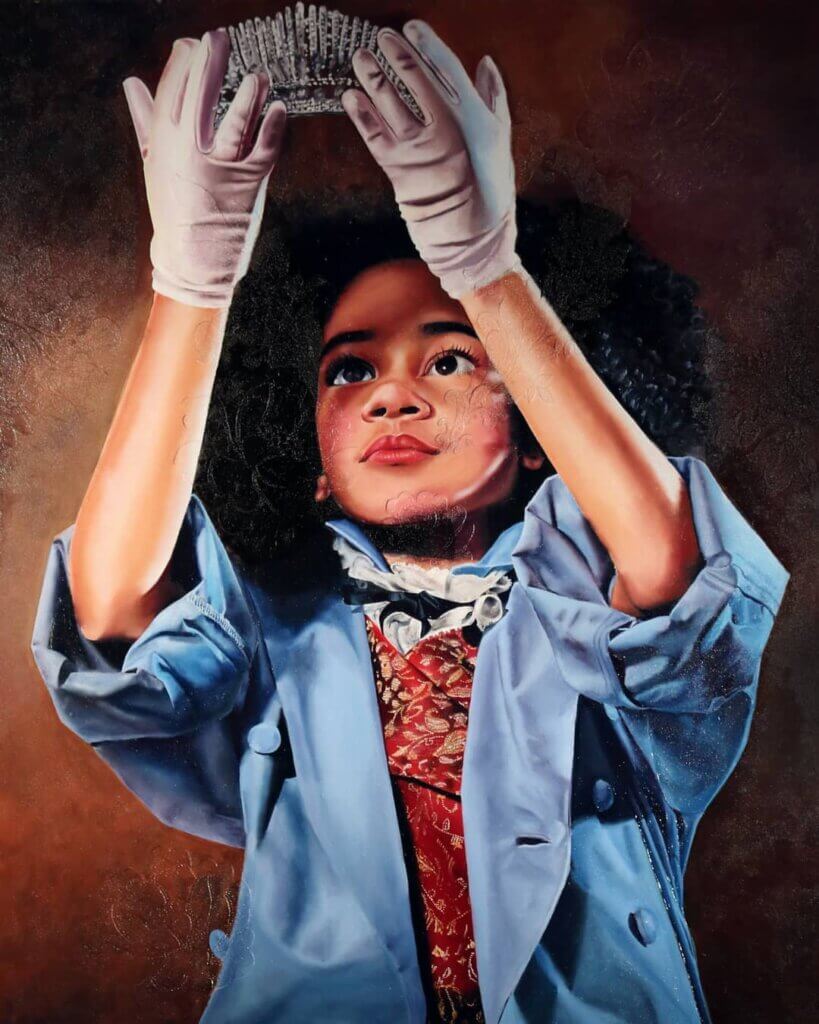 Q: Is there anything that worries you about how social media is affecting the promotion of artists?
A: Not really. In fact, I encourage social media. Every great artist had to use the platforms of promotion available to them in their lifetime. Now we live in the age of advanced technology. It would be a shame not to take the opportunity we have now, as the millennials of 2020.
Q: In your opinion, do you have any advice for artists on how to manage their social media image? Or does it even need managing?
A: As artists, we steward well over what we value; our art reflects our passion. If we have Instagram, Pinterest or YouTube but leave them bare with no content, it may be an issue of lack of confidence. It may also be that we don't know where to begin with social media. In that case we may need an artistic mentor, or simply to look at the example of other portfolios.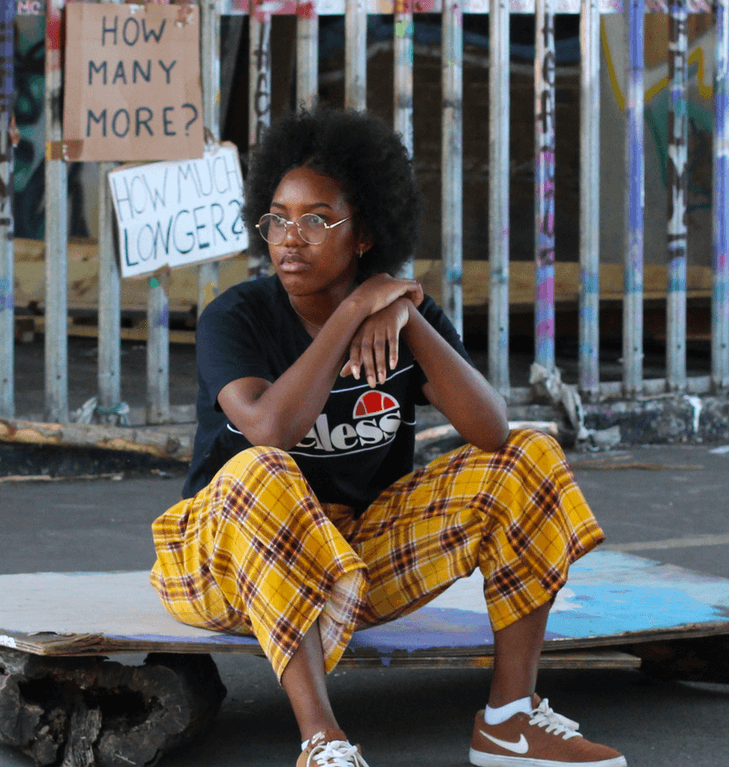 Q: Are there any places where you feel Art and Technology really shouldn't overlap?
A: Technology is simply the application of scientific knowledge for the betterment of our practice, and technology has been used to refine art for centuries, so of course they should overlap. The only difference between historical technology and our current technology is the level of electronic advances which have been made. However, in cases where advanced technology has allowed the digital art and photography market to excel, these forms of art should never undermine traditional painting, a form of art becoming less and less popular.
https://www.instagram.com/glorysamjollyart/
All Rights Reserved © Copyright Glory Sam-Jolly 2020