Fuelarts x Tezos Accelerator is the first joint acceleration program for Art+Tech startups. This 11-week online program includes insightful & inspiring learning sessions facilitated by industry leaders, serial entrepreneurs, and investors. This program will cover four main sectors: art, technology, marketing and finance.
This program interested 120 highly qualified candidates that applied from 40 countries. After a comprehensive analysis and numerous interviews, Fuelarts chose the best 10 startups focused on developing and empowering the vibrant Art+Tech market:​​​​​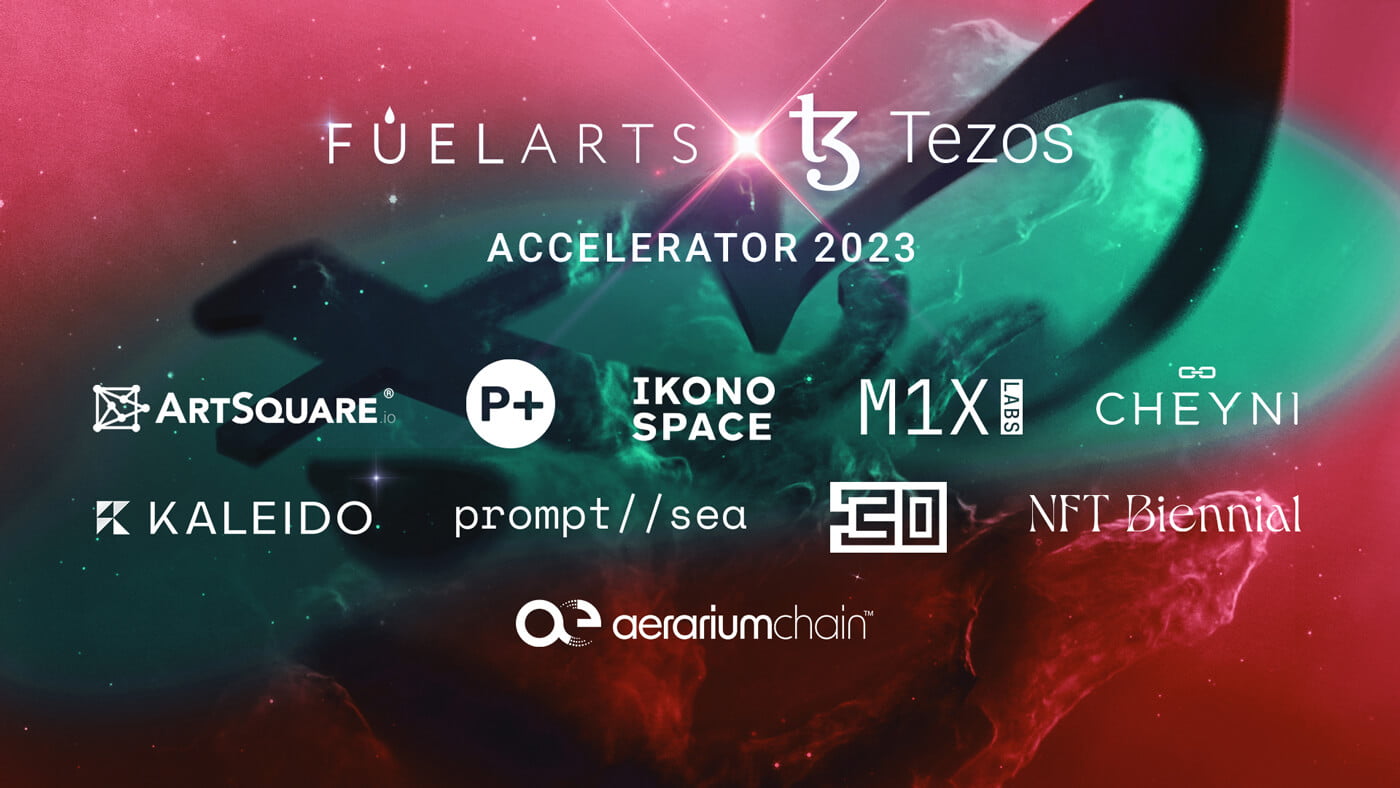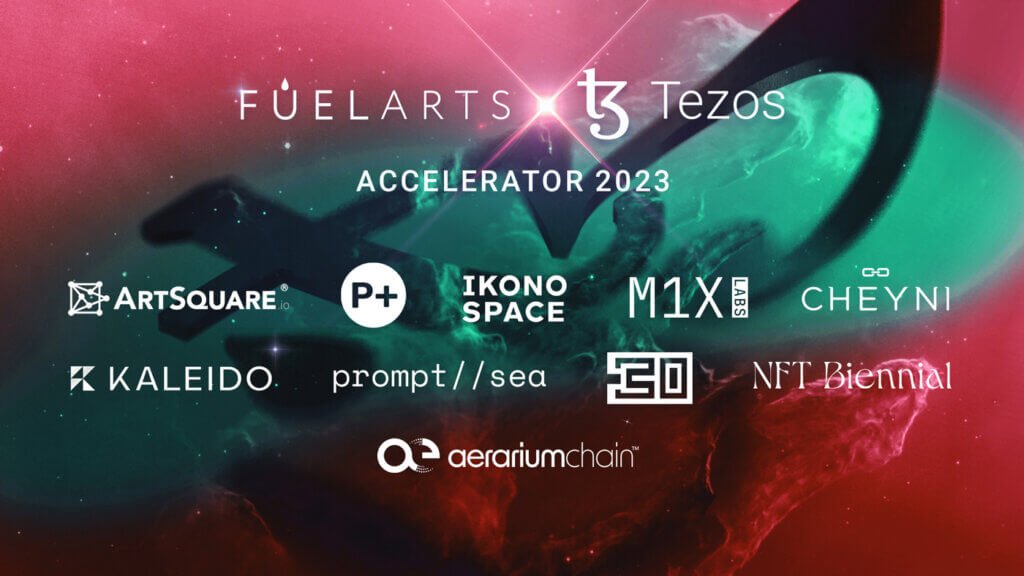 · AerariumChain provides a SaaS solution to support museums from preservation to crowdfunding through NFTs.
· ArtSquare – fine art collecting for anyone.
· CHEYNI is building the first NETFLIX economy platform for сollectibles.
· Comic 3.0 is building the next generation of Graphic Storytelling for Web3.
· Ikonospace is building a new Web 3.0 social network to display and share artworks online.
· Kaleido is an interactive media platform that transforms the way art is shared, owned, and experienced.
· M1X Labs is building an NFT discovery and curation dApp on the Tezos blockchain.
· NFT Biennial is the world's First Art NFT Biennial.
· PHYGITAL+ is a no-code AI Workspace for Art, Design, Tech, and Web3 startups.
· Prompt-Sea – securely share prompts with semi-private NFTs.
Fuelarts x Tezos Accelerator is created to unite Art+Tech startups and provide them with knowledge and practical tech tools.

Fuelarts General Partner, Denis Belkevich
Some statistics about the selected startups​
Most of the startups that applied for the program are on the bootstrap to the pre-seed funding stage. 7 of 10 founders previously had successful entrepreneurial experience. 4 of 10 have built sustainable businesses before launching a startup. These startups represent the following segments: R&D, GameFi, Trade, Management, Analytics and AI; 3 of 10 – B2B, 7 of 10 – B2C
These startups will have an intense level-up program that includes 12 hours of group workshops where they will learn the best practices to uncover a market fit, refine Investment decks, business models, go-to-market strategies, pitch development, presentation skills, and integrate Tezos blockchain tools with the guidance of the strongest international experts & practitioners. Each startup has 18 hours of individual business and tech mentorship to support raising seed investment in their companies.
The acceleration program will culminate in a Demo Day. Where 2,500 investors from Fuelarts' investor relations network are invited to view demos–including Artist Capital Management, Gemini, Pantera Capital, Princeville Capital, SBI Investment, Sfermion and other top players in art and the Web3 space.
The program will be held by a joint team of Fuelarts and Tezos ecosystem mentors including Art+Tech professionals, Tezos blockchain experts, engineers, and venture investors:
· Roxanna Zarnegar – Co-Founder of Fuelarts / Ex-Vice President of Artnet / Ex-COO at Christie's Americas/ CEO ARCIS
· Katya Kohen – Mentor at Techstars / Mentor at 500 Startups Global / Angel & VC
· Denis Belkevich – Co-founder & General Partner at FUELARTS, Art economist, Art & Web3 market analyst
· Natasha Le Tanneur – Founder of ArtPaie, Former Sales Lead at Artnet / COO at Collectrium
· Danny Setiawan – Yahoo corporate accelerator /Yahoo Finance co-creator
· Diego Berrio – CFO at 13 Ventures / CFO at Fuelarts Capital I / Angel & VC
· Konstantin Kogan – Co-Founder of Bullperks / Co-Founder of GamesPad / Angel & VC
· Christina Steinbrecher-Pfandt – Serial entrepreneur, CEO of Blockchain.art (BCA)
· Anna Shvets – CEO TAtchers' Art Management, Art strategist, Producer and International Art PR expert
· Jeff Eshleman – CEO of Amadeo Global / Angel & VC
· Vandana Taxali – IP & Blockchain Lawyer / Founder of Artcryption
· Petr Voynitskiy & RadioButton Team – BusDev Director with 15 years of experience / CEO RadioButton Tech Production, CEO Sansera
· Valérie C. Whitacre – Head of Art, Trilitech, powered by Tezos |15 years in photography sales and business development
· Laura Chavez – Program Manager, Tezos ecosystem / 6 years strategy and venture development
· Benjamin Fuentes – Blockchain Tech Development / Tezos ecosystem expert
· Ajit Grandhi – Product Business Manager and Developer / Tezos ecosystem expert
· Daniel Hines – Functional Programming / Fullstack Development specialist
· Anshu Jalan – Software Engineer / Functional Programming/ Tezos ecosystem expert
Start of the program: February, 10th 2023
Acceleration: February – April 2023
Demo day: April, 27th 2023
©2023 Fuelarts, Tezos