With just a few days to go until Scotland's biggest contemporary art market at SWG3, organisers have shared everything you need to know. Brought to you by Patricia Fleming Gallery and SWG3, Art Car Boot sale will bring together over 100 renowned artists from across Scotland and beyond, as they sell their artwork from the boots of cars, vans, bikes — and the odd skateboard.
What sort of art can I buy and what prices are we talking?
With prices ranging from £5 to £5000, there'll be art on offer for everyone. From limited edition prints to handmade ceramics, the range of work on show is truly eclectic. Artists with work in major collections around the world display alongside emerging stars of the future; printmakers and painters sit alongside photographers and sculptors. With a real mix of unique works on show, particularly exciting is the chance to get your hands on one-off pieces, limited editions, and new work coming fresh from the artists' studios.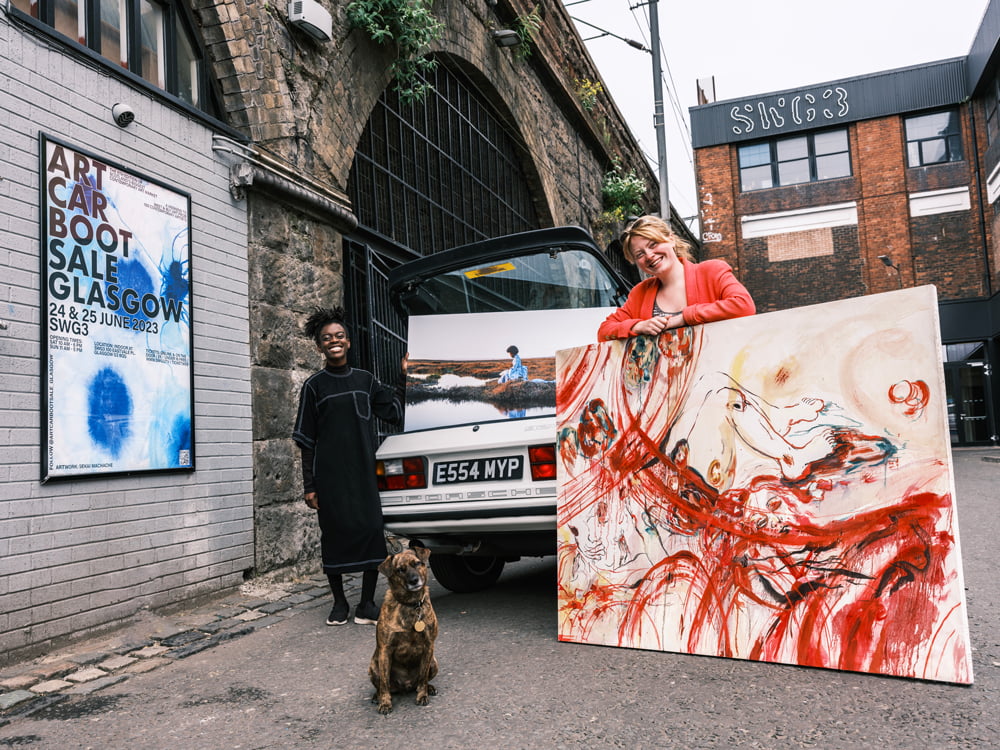 Highlights of this year's list of artists include Claire Barclay, Amanda Seibæk, Sekai Machache, David Sherry, Bronwen Sleigh, Toby Paterson, and Scott Myles. Alongside this, exhibiting organisations and galleries include 16 Nicholson St, A-M-G5, Strata, and M.A.R.S. Print Studio.
Will I have a chance to meet the artists?
Absolutely. All of the artists will be in attendance at their own stall, so the event is a great chance to meet the artists and discuss their artwork – before taking a piece home with you.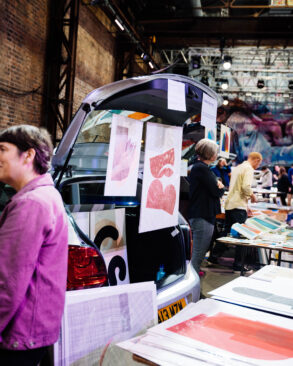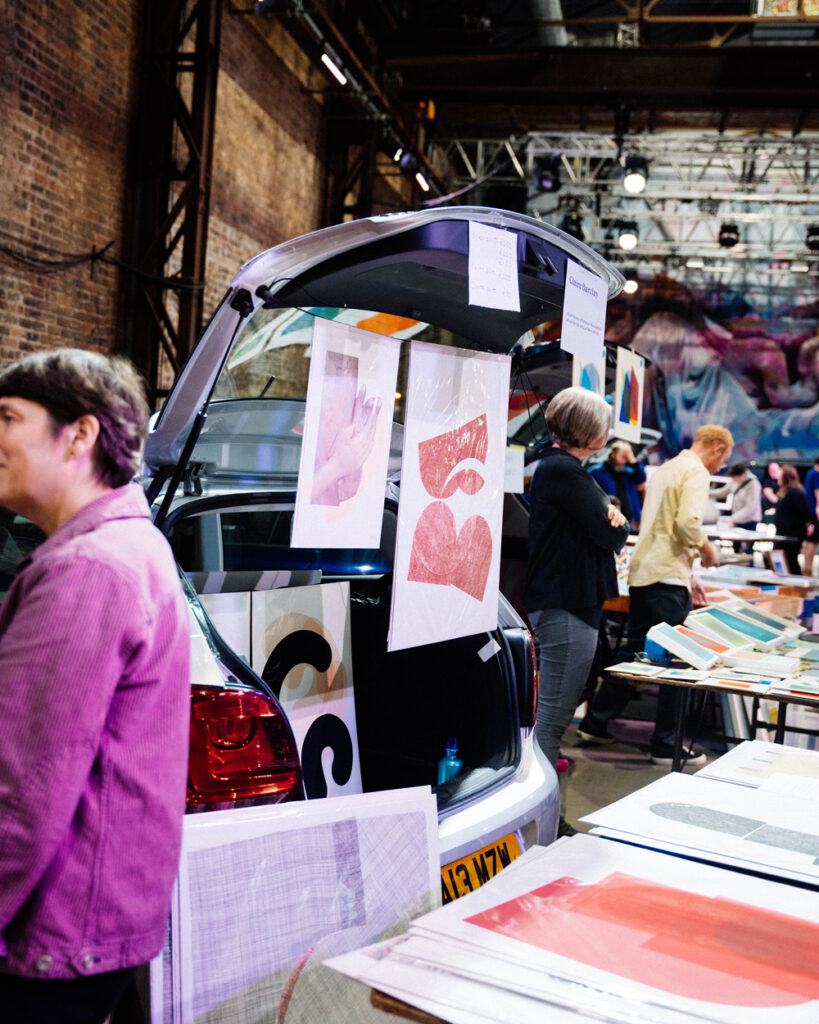 What else will be going on?
There will be DJs spinning tunes throughout the day on Saturday and Sunday, and if you get peckish, there will be plenty of street food options available for you to tuck into, including delicious subs from Yella, and vegan options from Fergie's Kitchen. If you have a sweet tooth, or if you don't fancy a hefty meal, there will be light bites and cakes available from Ruby Flowers, and ice cream from Tony's Ice Cream. The Acid Bar will be open for coffee and seating, and if you're looking for a place to soak up the sun, SWG3's garden and warehouse terraces will be open – providing the perfect space to grab a drink, chat to your friends, and scran away.
Is it family friendly?
Yes! The event is always child and dog friendly, it's a great day for all the family to enjoy. On Sunday, Mini Manoeuvres will be taking place from 1.30pm till 4pm – which will be a perfect chance for the kids to play, dance and let out all their built-up excitement and energy. It's worth noting that this will require a separate ticket which can be purchased here. Your Mini Manoeuvres ticket also acts as an entry ticket to Art Car Boot Sale.
Do I need a ticket?
Yes. Tickets are £5 for adults (plus online booking fees). Under 16s go free, and don't need a ticket. We highly recommend booking in advance as it's always a popular event. We will also hold tickets for the door — keep an eye on the Art Car Boot Sale and SWG3 social media on the day for the latest information. Buy Saturday tickets
Buy Sunday tickets
What are the dates again?
The event takes place on Saturday 24 June from 10am till 6pm, and Sunday 25 June from 11am till 5pm.
©2023 SWG3