WOAW Gallery Presents Escape of Life: A Journey Beyond the Mundane
July 13-16, 2023
(Opening for collectors & VIPs: July 12, 2023)
CAN Art Fair: Booth B5
FECOEV. Ctra d'eivisaa a Sant Antoni
Woaw Gallery is delighted to return to the 2023 edition of Contemporary Art Now (CAN), Ibiza, Escape of Life: A Journey Beyond the Mundane features works by Brian de Graft (B.D. Graft), Charlie Roberts, Giorgiko, Patrick Alston and Shannon Peel.
Their works explore the myriad ways in which art can offer solace, inspiration, and a sense of wonder, opening new pathways for self-discovery and personal growth. The participating artists, each with their distinct style and vision, delve into the depths of human experience, unearthing the hidden treasures that lie beneath the surface of everyday life. Through their varied mediums, they encourage viewers to break free from the constraints of the mundane and to embrace the boundless possibilities of the imagination.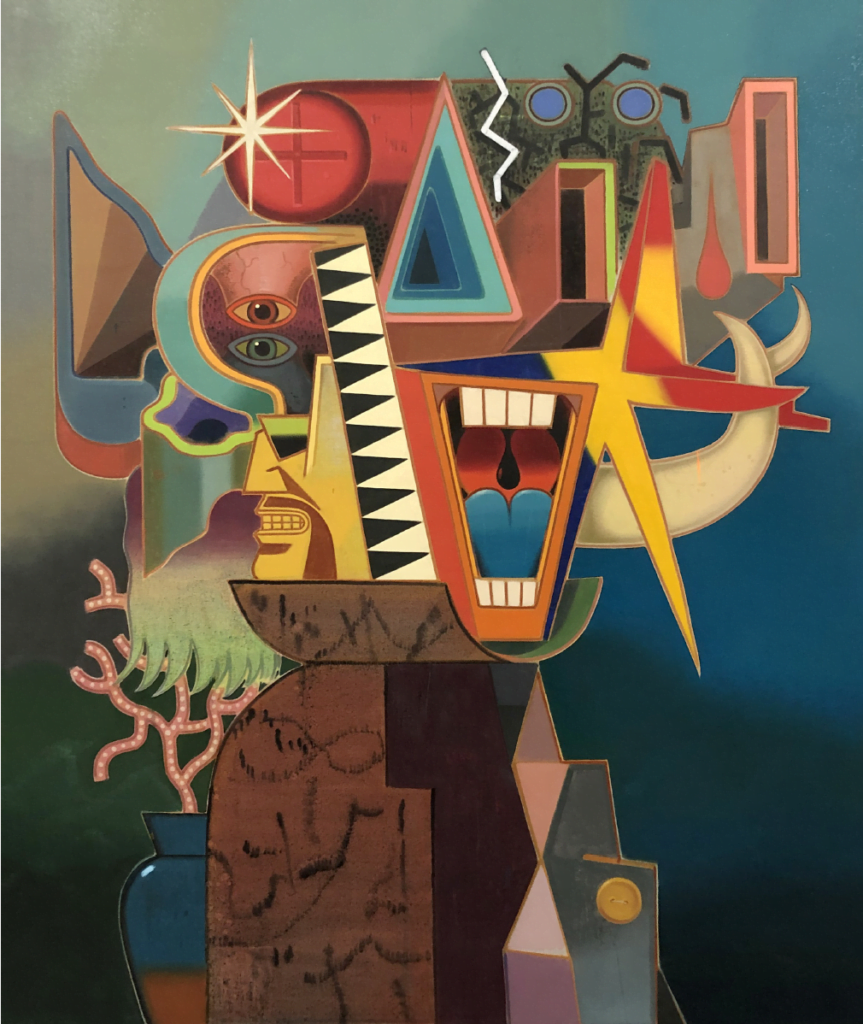 Shannon Peel is an artist whose work draws heavily from his extensive background as a graffiti writer and artistic director in the fashion industry. His creative vision is informed by the works of the great masters of art, including Édouard Manet, Claude Monet, Vincent Van Gogh, Paul Cézanne, and Picasso. Peel's art is a masterful synthesis of various periods of art history, seamlessly blending different aesthetic styles into his canvases. In particular, Peel's art often features mythical creatures set in obscure, otherworldly landscapes. His works have a powerful animistic quality, imbuing objects with a sense of life and vitality. Peel's ability to incorporate disparate elements into his art, while maintaining a cohesive and compelling vision, is a testament to his skill as an artist. By building on the legacy of great artists who came before him, Peel has created a unique style that is both timeless and modern, and which speaks to the universal themes of human experience.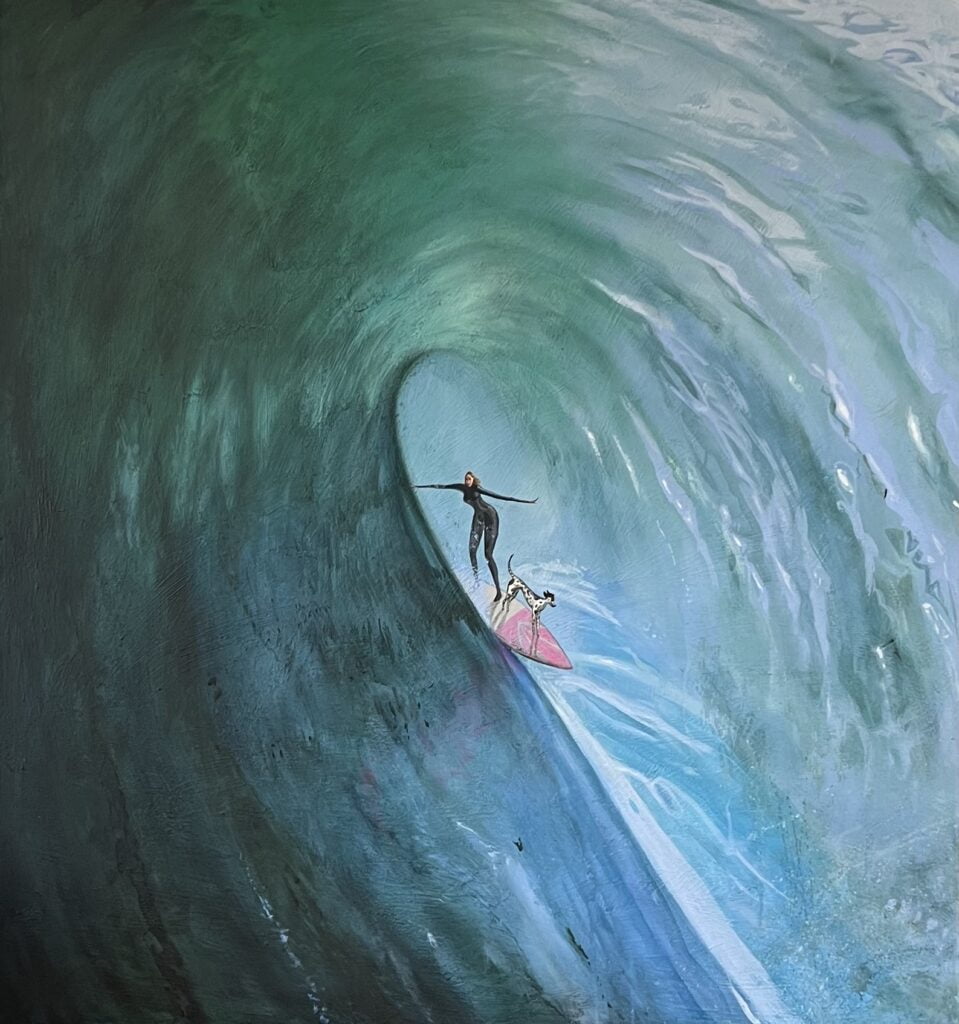 Charlie Roberts' paintings are a captivating exploration of fantasy film stills, with each
piece offering a unique narrative inspired by his imagination and fragments of memories from various life events. His art is a beautiful amalgamation of personal experiences, popculture references, and vivid imagination, which he brings to life through his exceptional skill and artistic vision.
Roberts' paintings are characterised by their exceptional attention to detail and imaginative characters, which provide a narrative that can be interpreted in an open-ended manner by viewers based on what they see in the paintings. This openendedness also allows viewers to make up their own stories, making the artworks an interactive and engaging experience for all. Roberts' artistic style is a testament to his ability to blend various influences and inspirations to create something entirely new and unique. His works are a celebration of the power of imagination and the limitless possibilities of the human mind. Through his paintings, Roberts invites viewers to join him on a journey into a world of fantasy and wonder, where anything is possible and the only limits are those of our own imaginations.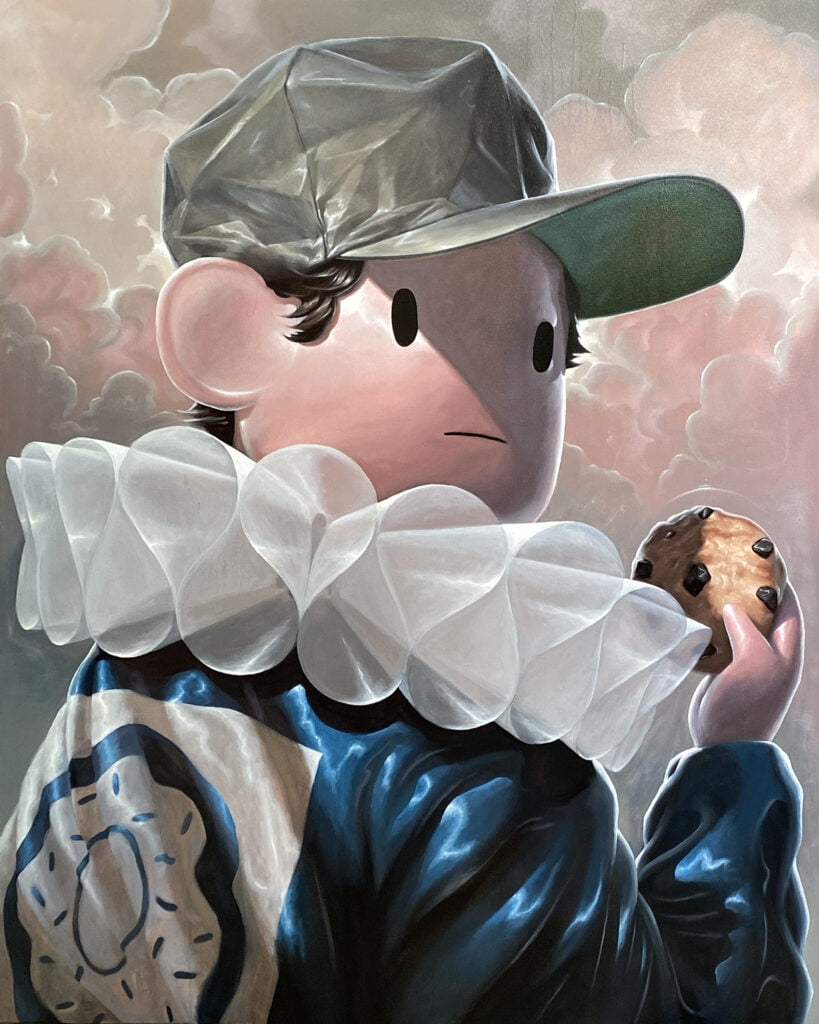 Giorgiko is an artist duo who explore the breadth of the human emotional experience
through the eyes of childlike characters journeying to find meaning through chaos and
confusion in a world that mirrors our own. Giorgiko's figurative works combine elements of urban culture, fantasy, and classical art to create a window into a mystical universe of moody landscapes inhabited by lost boys and wayfaring girls searching for a sense of belonging. The stories that unfold blur the boundaries between reality and fantasy, revolving around the characters' dreams of being found again. Giorgiko's work invites viewers to join their characters on a journey of contemplation of the human experience.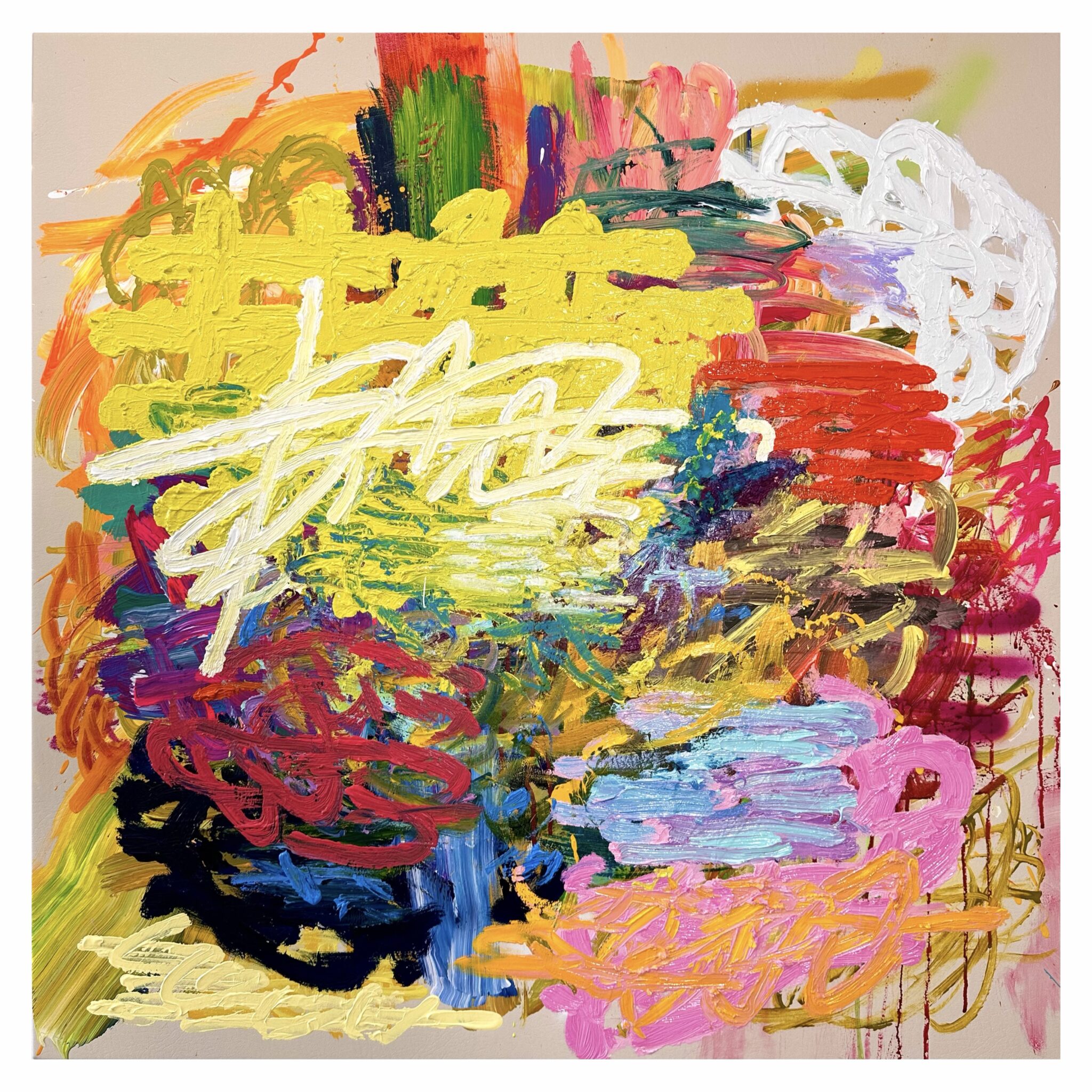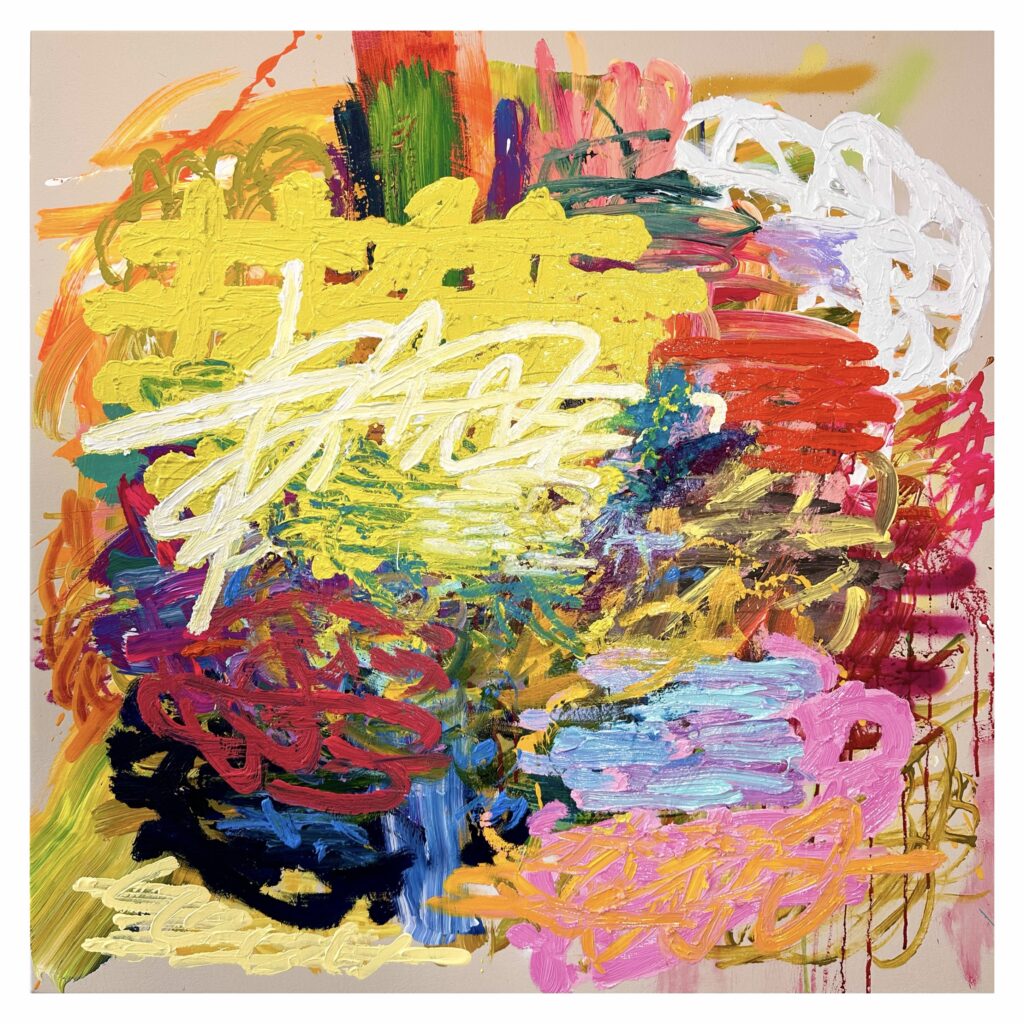 Patrick Alston's art is characterised by its ability to challenge the way we interact with and think about colour, achieved through the application of various mediums onto the canvas. He often incorporates visual elements that are typically associated with the New York School (Abstract Expressionism) and serial mark making, also found in the aesthetic makeup of urban landscapes, reflecting the unique time period in which Alston is creating his works.
Like many abstract painters, Alston's art reflects the process of its creation, serving as a documentation of how the movement has evolved over time. His works are a testament to the changing nature of art and the way in which artists seek to push the boundaries of what is possible. By building on the legacy of the greats who have come before him, Alston has created a distinctive style that is both rooted in tradition and forward-thinking in its approach. His works offer a unique perspective on the world and challenge viewers to consider the possibilities of colour, form, and texture in new and exciting ways.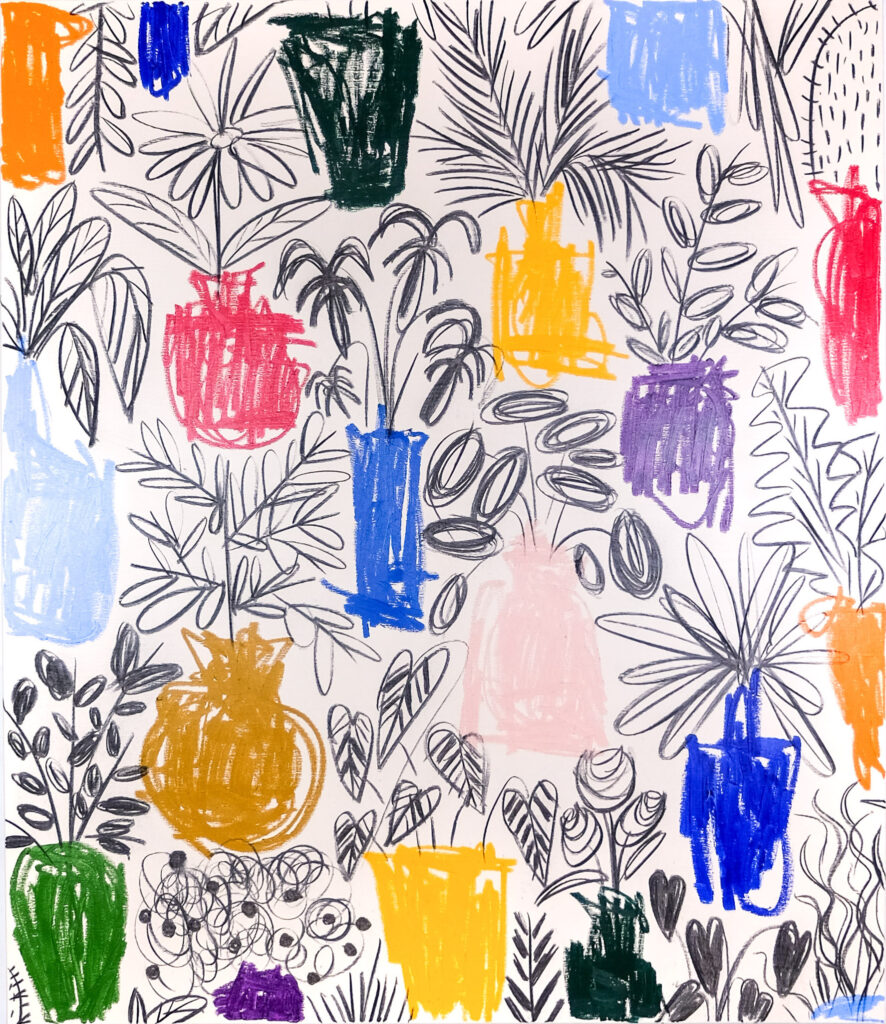 B.D. Graft creates works that explore the relationship between life and its representation. Through his still life drawings and paintings of flowers, landscapes and cosy interiors, B.D. is following in the footsteps of the long tradition of still life paintings that have been created throughout art history. B.D. is able to capture his subjects in a way that accentuates movement, giving them a sense of life and vitality. The meditative technique may be a result of his background in film and English literature, or it may be a testament to his pursuit of happiness. B.D.'s art is a reminder that life is fleeting, and that it's important to take the time to appreciate the beauty that surrounds us all.
©2023 Woaw Gallery