The Cultural Institute of Radical Contemporary Arts (CIRCA) is proud to present WAR & PEACE, an audience participatory work by cult-famed multidisciplinary artist, Dick Jewell. Launching 19 July on London's iconic Piccadilly Lights and broadcasting at 20:23 local time across a global network of screens until 31 August 2023, WAR & PEACE coincides with the first time Winston Churchill used the V for Victory sign on July 19, 1941.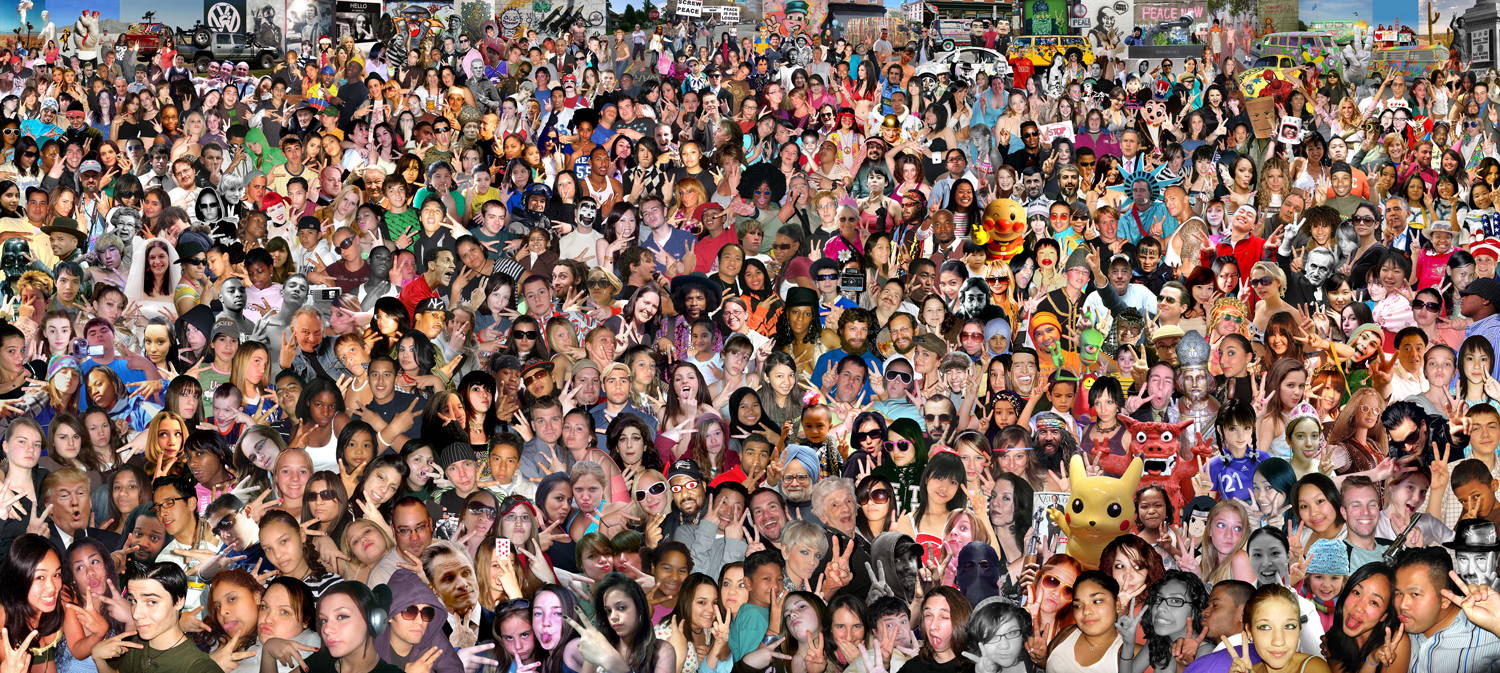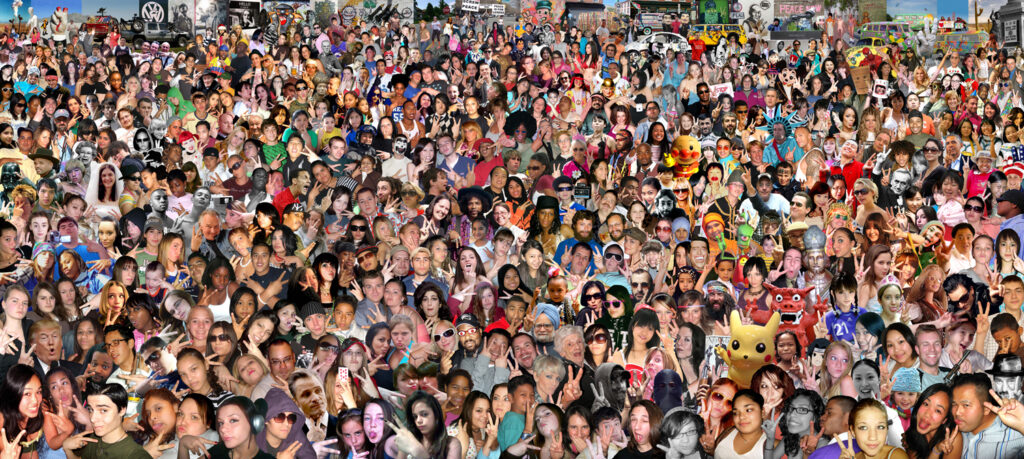 The 'V' sign – a hand gesture which has the palm outwards with the index and middle fingers open and all others closed – symbolised the first letter of French, Flemish and English words for 'victory' (victoire, vrijheid and victory, respectively) and became a rallying emblem for the Allies during World War II.
In the USA during the 1960s, activists against the Vietnam War adopted the sign as an anti-war symbol of peace. More recently, it also became a gesture associated with fun used in photographs, especially in East Asia, where the gesture is also associated with cuteness.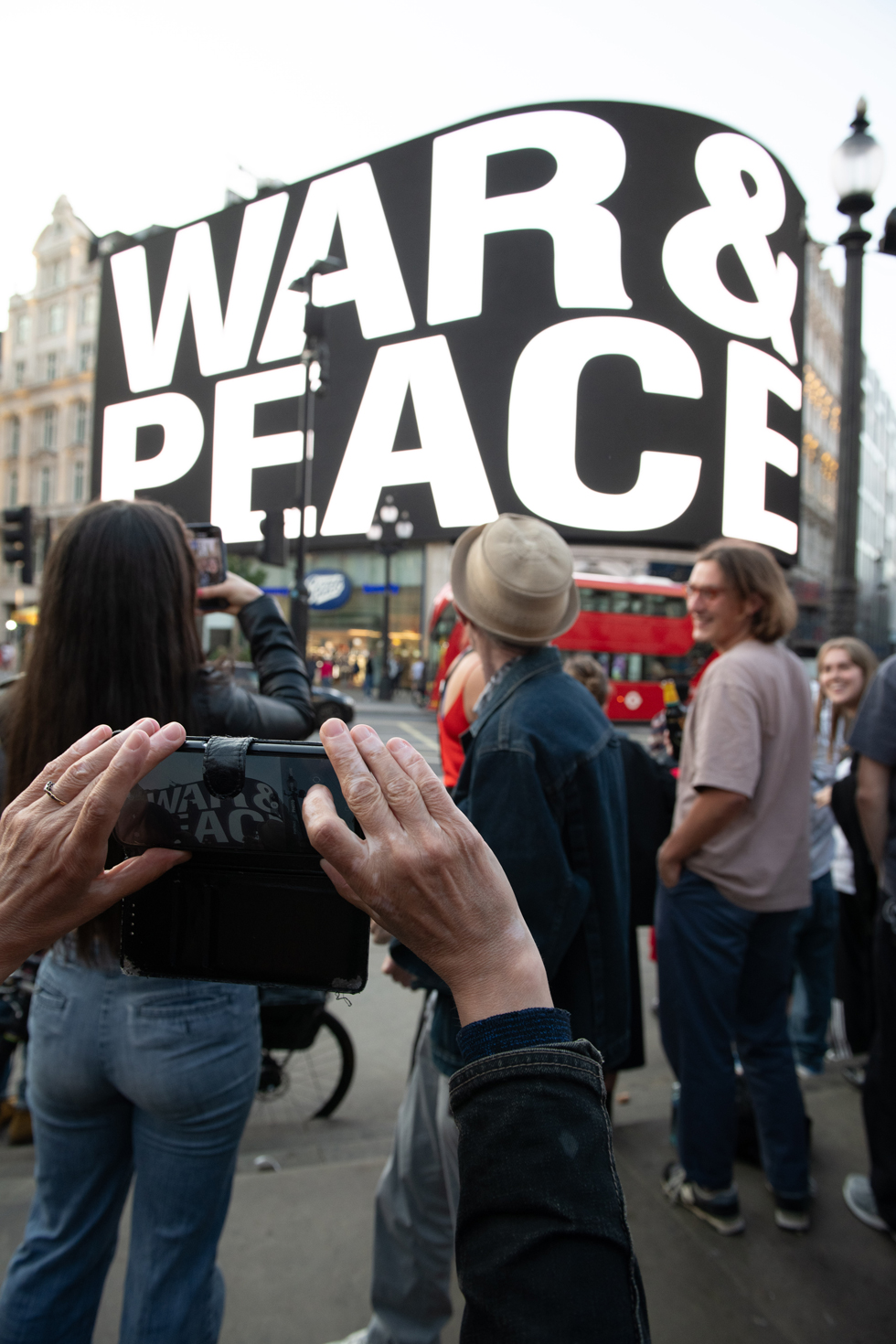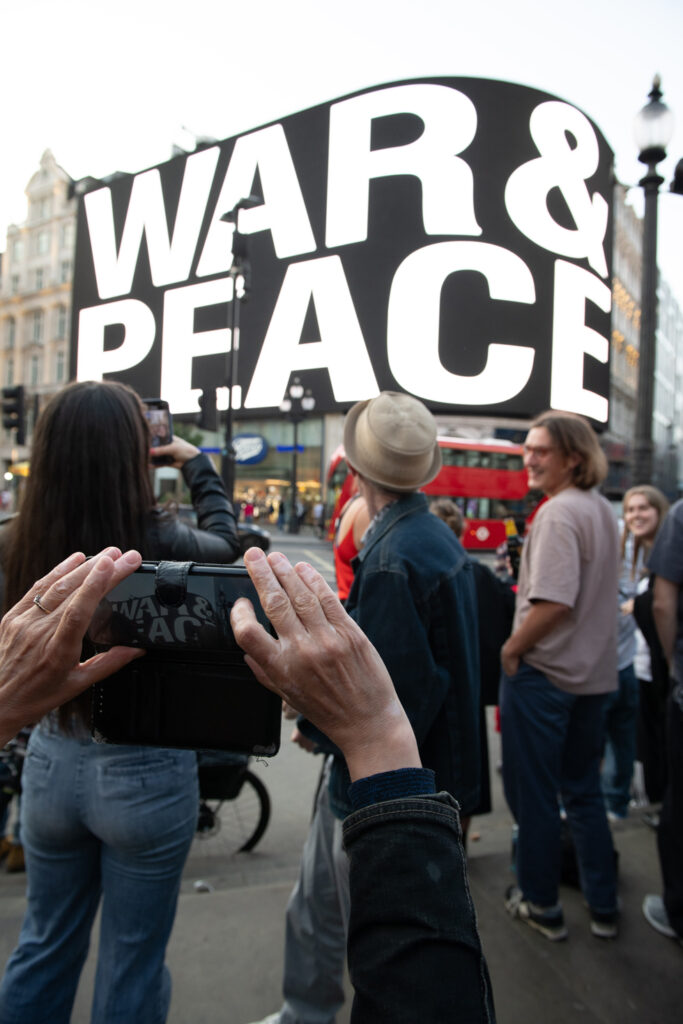 WAR & PEACE emerges from Jewell's decades-long fascination with gathering, hoarding and reconfiguring images. This summer, global audiences are encouraged to participate by taking a ✌️ selfie and uploading their photo to social media using the hashtag #DJWARANDPEACE, with a selection of people receiving a free, hand-signed print by Dick Jewell.
Josef O'Connor, Founder & Artistic Director, CIRCA, said ➳ "Dick Jewell is a cult British icon. Using digital montage to create found narratives that trace the progression of visual perception, he captures the spirit of the times through one of the most accessible and immediate forms of art. Rendering symbols meaningless, WAR & PEACE effortlessly captures this divided moment in history. We are honoured to be presenting Dick Jewell on the CIRCA platform and promoting ideals of peace, hope and harmony once again."
Dick Jewell said ➳ "War and Peace considers the mixed messages received from common gestures. Through bringing together the different eras and cultures within which the ✌️ sign has been and still is used – from antiquity through to its contemporary use in the UK, Japan, etc – and those who use it from statesmen to the proletariat, I'm debunking the taboo that had been associated with the gesture by rendering it as virtually meaningless. However by blowing up the image with CIRCA
and exhibiting it on the Piccadilly Lights and other screens around the world, I hope the public take photographs of themselves standing in front of it…imitating and adapting the gesture to become part of the work themselves."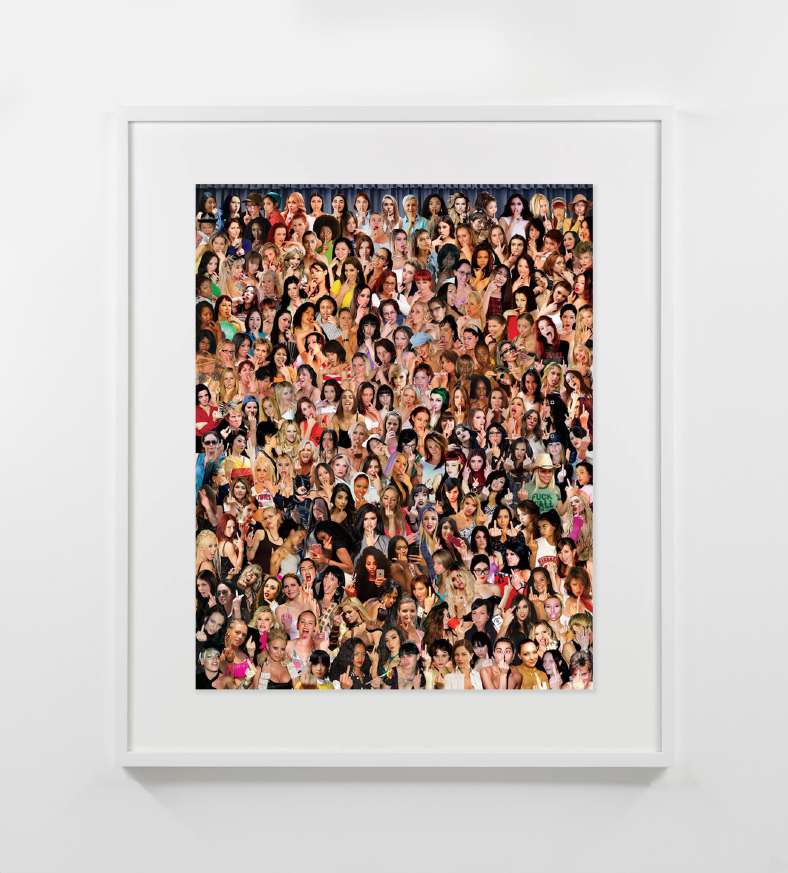 CIRCAECONOMY PRINT
A new hand-signed print by Dick Jewell titled Mixed Messaging will be sold for £120+VAT in support of the #CIRCAECONOMY – a circular model that funds the CIRCA free public art programme and creates life-changing opportunities for the wider creative community. Discover more here.
JULY – AUGUST PROGRAMME
WAR & PEACE by Dick Jewell
19 July – 31 August, CIRCA 20:23
20:23 GMT ➳ London, Piccadilly Lights
20:23 CET ➳ Berlin, Limes, Kurfürstendamm
20:23 CET ➳ Milan, Cadorna Square, EssilorLuxottica
20:23 KST ➳ Seoul, COEX K-Pop Square
©2023 CIRCA, Dick Jewell