Introducing the Lone Star State's very own Dan Lam, an artist who has garnered international acclaim for her striking otherworldly sculptures. Influenced by art world greats such as James Turrell, Olafur Eliasson, and Lynda Benglis.
Lam's practice is rooted in nature, curiosity, play, and fun through her masterful manipulation of materials. She serves up a smorgasbord of drippy sculptures, ranging from smooth, coloured liquid-like surfaces that beg to be touched to ominous jagged ones that appear dangerous.
I try my best not to recreate anything. It's essential to let the inspiration settle inside and come out in a new way.

Dan Lam
They cascade over shelves and stand confidently, spurring forms of hazardous spills, extraterrestrial beings, and mysterious sea urchins that dwell at depths of the ocean's floor. Accentuated by spikes, sparkling crystal rhinestones showcase the intricacies between beauty and ugliness.
Lam's creative expression has drawn much attention from many collectors, including celebrities like Miley Cyrus, Demi Lovato, 2Chainz, The Game, and Lily Aldridge, including the Tisch family. Lam has exhibited internationally and across the US, from San Francisco to New York, including working with Facebook and Virgin and art producers Meow Wolf.
Lam's work is a heady cocktail of alluring beauty and unsettling grotesqueness that satisfies visual cravings. In this interview, we delve into Lam's practice, process and inspiration.
Q: Dan! How are you doing? Thank you for taking the time to speak with us. Can you please introduce yourself to those who do not know you?
Dan Lam: I'm doing great; thank you for having me! I'm Dan Lam, a Vietnamese American artist based out of Dallas, TX. I'm most known for my drippy, colourful sculptures.
Q: Could you recount your path as an artist, the pivotal moments and experiences that led you to embrace art as a profession, how your artistic pursuits have shaped and impacted your life, and what motivated you to pursue a career in the field?
Dan Lam: Making objects, drawings, and paintings has been my expression for as long as I can remember. When I got to college, I compromised with my mom that I'd pursue graphic design because it was more stable in terms of getting a job. I knew it wasn't right, which was a critical moment for me, listening to and acting on my intuition.
I switched to fine arts, pursued my Master's degree, and never looked back! I was ready to do the adjunct teaching grind and make art forever. Instead, I got on Instagram, and it changed everything for me. It's been a very exciting path but also one that felt genuine. The motivation to pursue a career in the arts is the same motivation that drives me to create, which comes from a deep urge to express myself.
Q: You have garnered widespread acclaim for your vivid, otherworldly sculptures that seamlessly traverse the threshold between the sublime and the grotesque, pushing the boundaries of aesthetic perception and illuminating the complex interplay between beauty and ugliness. Can we delve deeper into your practice, influences, sources of inspiration, and how these entities inform your work?
Dan Lam: Visually, I'm most influenced by the natural world. I love going on hikes and seeing how things have built up over time or how something has eroded. For colours, I'll look at things like poisonous creatures or the plumage of a male bird. Of course, things like fungi or slime moulds are a more direct visual inspiration, but I try my best not to recreate anything. It's essential to let the inspiration settle inside and come out in a new way.
Q: Can we speak about your process of creating a piece, from the initial concept to the finished work?
Dan Lam: Sometimes I'll sketch a loose idea out, but normally the form/shape for a piece is something in my mind. Then, I'll figure out the materials to make that idea come to life. Many layers happen, foams, resins, paints, and so on until the piece reaches its final form.
Q: How do you see your art contributing to the broader conversation in contemporary art?
Dan Lam: My work falls into many potential categories, including psychedelic art. It's hard to say how my work is contributing without more time and hindsight, but it's following a lineage set into motion by artists like Lynda Benglis.
Q: The studio is the sacred temple of creativity. What are three things you can't live without in your studio?
Dan Lam: Natural light, plants, audiobooks!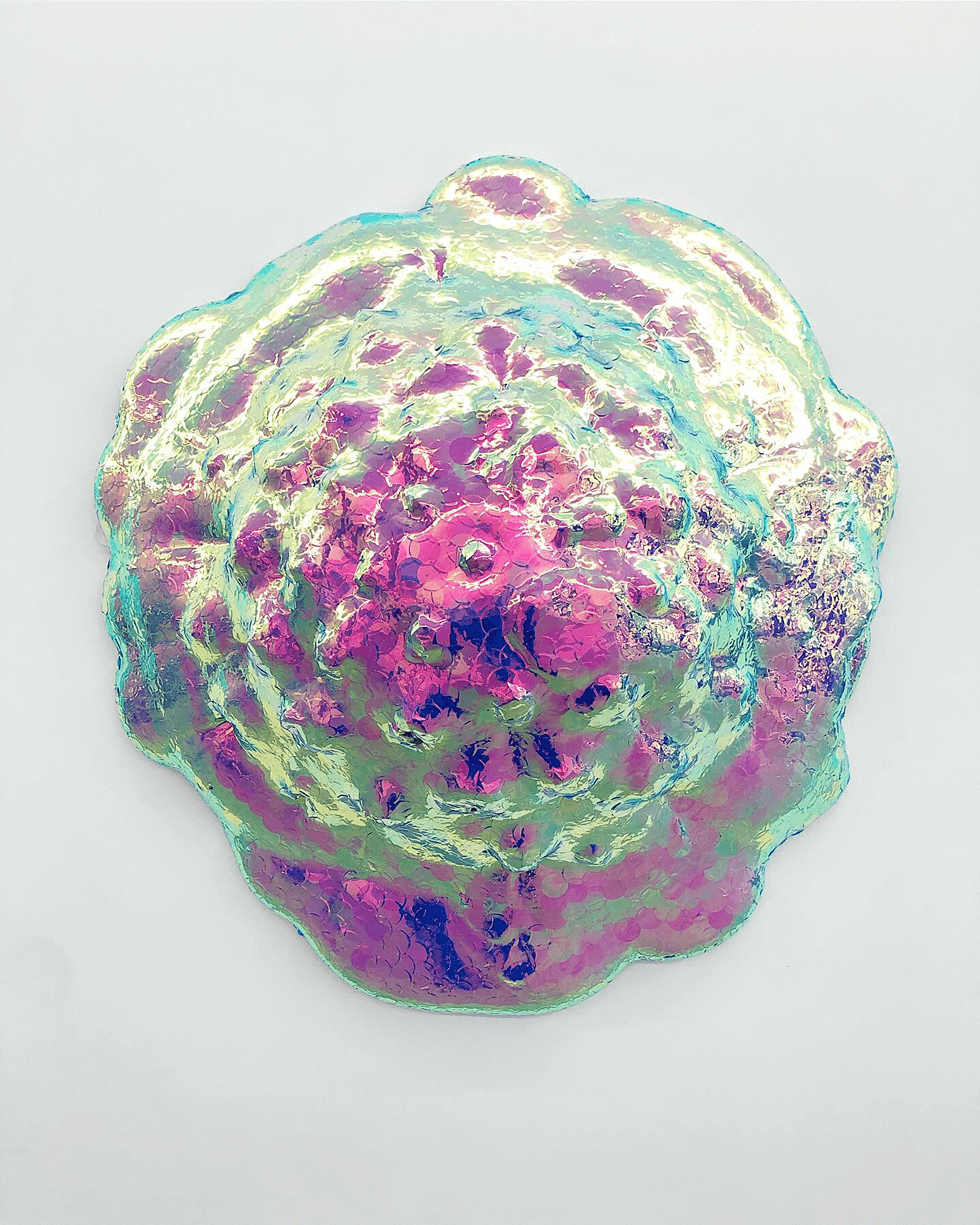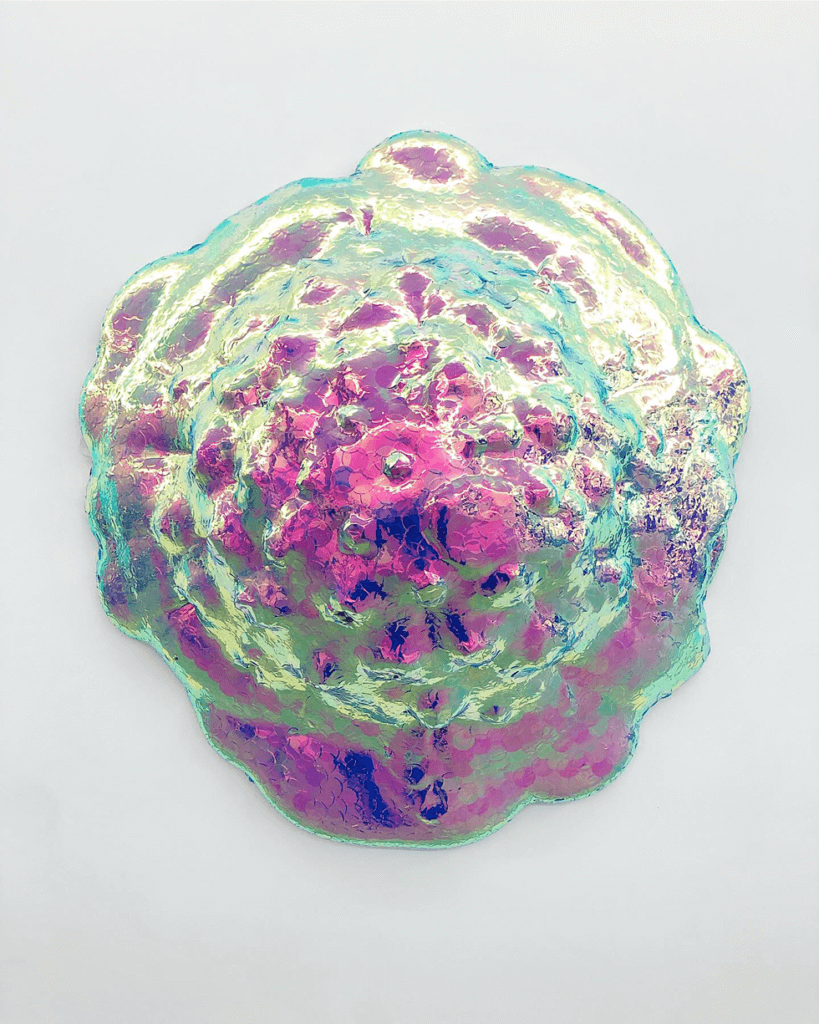 Q: What's next for Dan Lam?
Dan Lam: I'm working on a large-scale installation for Meow Wolf in Grapevine, TX, that will open summer of 2023. I'm also part of a museum show called Beyond Reality at the McNay in San Antonio, TX opening in March. A solo exhibition in Portland, OR in July and another solo in NYC in December.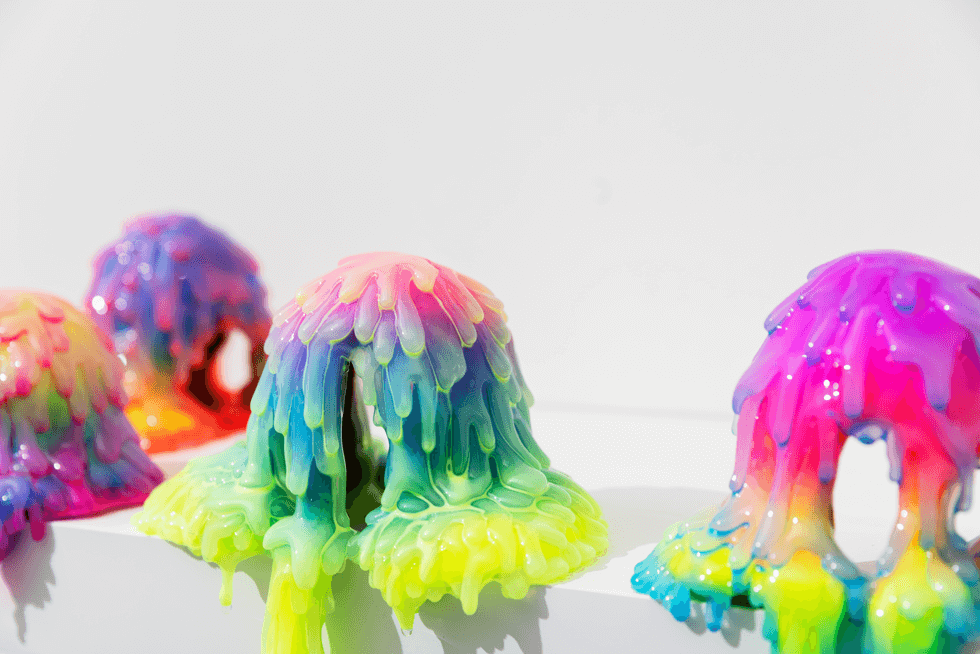 Q: Lastly, what does art mean to you?
Dan Lam: I see everything in life as art. You can live artfully, from the mundane to the grand. Take in everything and let it go through your unique filter – that expression is art.
https://www.instagram.com/sopopomo/
©2023 Dan Lam