Cristina BanBan: Melancolìa
18 September–23 October 2021
Perrotin
3/F, 27 Huqiu Road
Huangpu District
200002, Shanghai
China
Perrotin Shanghai is pleased to announce Melancolía, a solo exhibition by Spanish-born and New York-based artist, Cristina BanBan. This is her first show with the gallery and her first exhibition in mainland China.
BanBan's large-scale paintings are immediately recognizable. Their broad range of fleshy hues and voluptuous brushstrokes depict scenes of contemporary life and snapshots of intimacy. Her female subjects tend toward the Rubenesque, with features enlarged and elongated that spill towards the edge of frame. These consciously exaggerated figures contain an illustrative clarity of form, occasionally tempered by gestural and abstract intrusions. This combination of precision and obstruction serves to define an emotional response that feels both realistic and swirled through that of memory and feeling.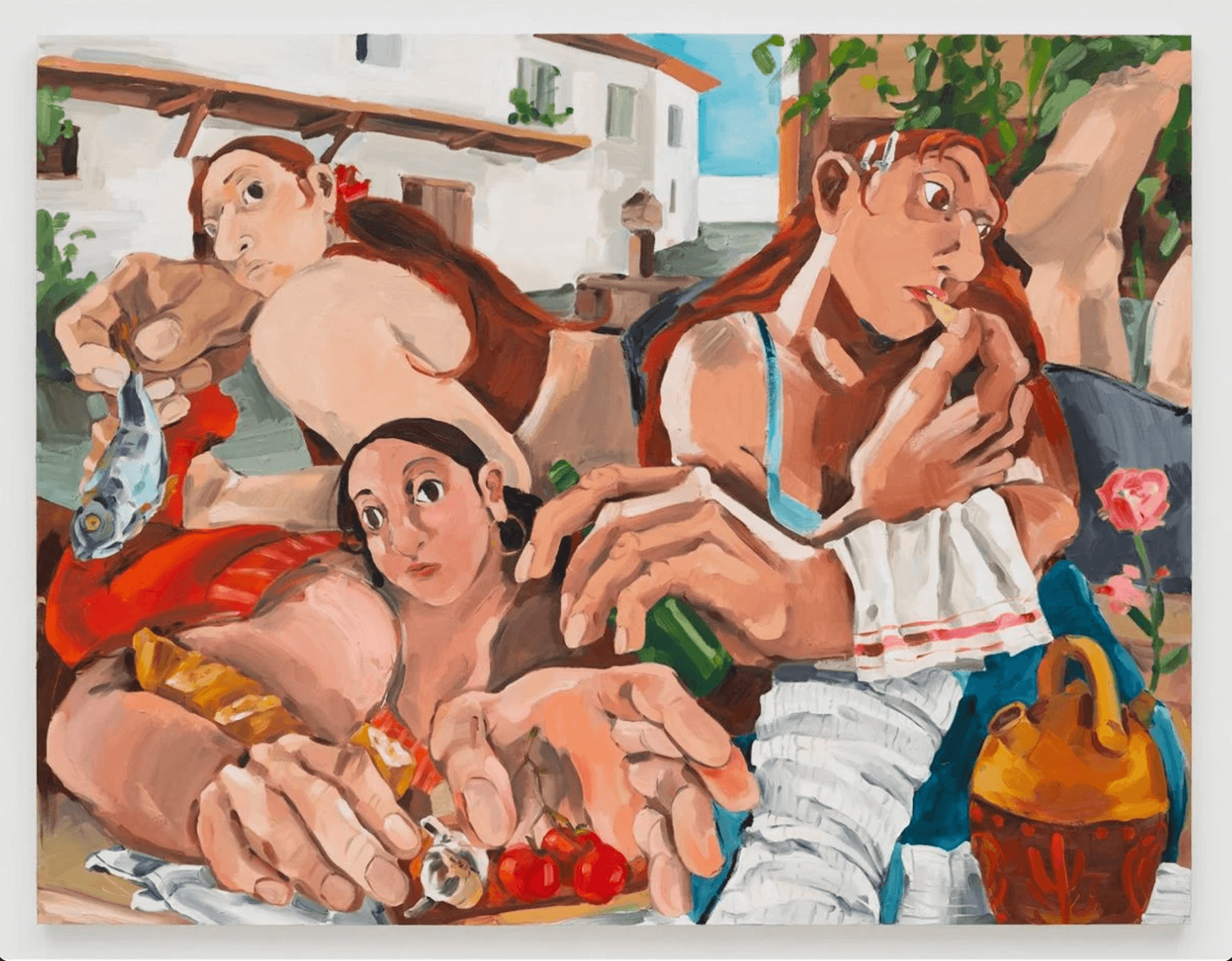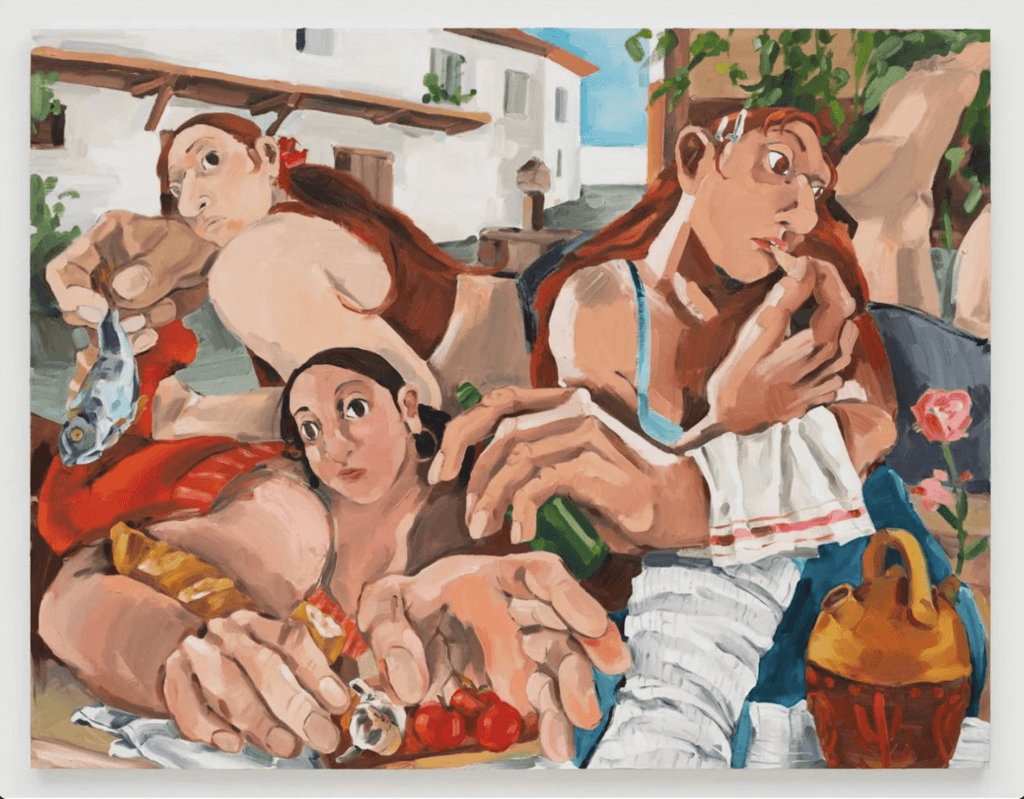 While BanBan's work engages in direct communion with art historical painting, she also draws from her own reserves of personal recollection and invention. Her ability to merge the contemporary with historical notes underlines an interesting paradox found in the work—a vision both timeless and timely. This can be seen in Le Déjeuner at the Park Güell, a group portrait that takes its figurative composition's inspiration from Manet's Le déjeuner sur l'herbe. Here, BanBan takes the classical formal cues, but updates the participants and scene to contemporary Barcelona—in Gaudi's famous park—with a shimmering Mediterranean milieu. The feeling is that of viewing an old snapshot of a group that has since split. Happy, languorous, and sad all at the same time.
A certain sense of longing runs through the work. BanBan, who moved to New York shortly before the global pandemic, tacks a distinctly personal narrative to this body of work. Morriña is a Galician and Spanish word that claims no direct English translation, but is loosely defined as 'sadness or melancholy, especially nostalgia for the country of one's birth.' This can be discerned in Manchego, where the painting's subjects longingly indulge in Spanish delicacies with Extremadura—a particularly folkloric region of Spain—visible in the background. That same Iberian melancholy runs throughout the exhibition's course. In Irene and Sara Peeling Potatoes in Greenpoint we see this again underlined as two friends of BanBan's—other Spanish exiles—peel tubers in preparation for a Spanish tortilla.
These scenes are steeped with nostalgia and longing, offer condensed visions of home that call out to the artist: a gesture of flamenco, scattering sof Castilian roses, a laced espadrille running up a thigh. Pura morriña indeed.
©2021 Cristina BanBan, Perrotin